5 Coins That Have The Potential To Replace Bitcoin
Are they the Bitcoin Killers ?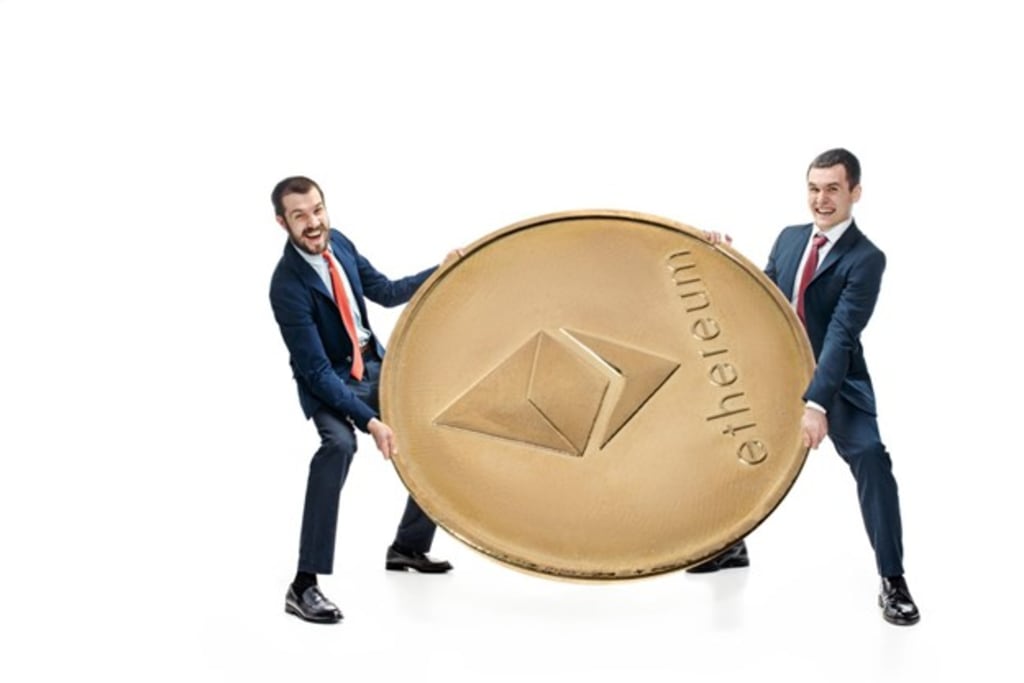 Bitcoin and Why Its Technology Is Facing Progressive Competition 
Since Satoshi Nakamoto first told the world about Bitcoin, it has made many people think. From the beginning, Bitcoin has been viewed with skepticism by both financial and technology experts. Its big goal was to become a currency that people could use to trade with each other.
If you look at Bitcoin's history, you can see that it went from being a currency to an asset that can be used to store value. Because of this change, Bitcoin's technology may have to play catch-up. Bitcoin's technology is at least five years behind in a world that moves as fast as ours.
The two biggest problems Bitcoin has to deal with are energy efficiency and growth. If these problems aren't fixed, they could bring down Bitcoin. Proof of Work, or POW, is the leading technology behind Bitcoin.
Even if you don't know much about technology, you can tell that POW is not in the best interest of the world today. New research shows that the amount of energy used to mine Bitcoin around the globe could be the same as the amount of energy used by a whole country.
Also, Bitcoin needs to be more scalable to reach its true goal and become the medium of exchange the people as it was meant to be. Cloud computing is one of the things that has kept Bitcoin from becoming widely used. Below are a few coins that could lead the Crypto market in terms of technology.
Ethereum
The cryptocurrency currently second to Bitcoin has a good chance of replacing Bitcoin just at the top of the list. Even though Ethereum uses the same new tech as Bitcoin, it will soon switch to the Proof-of-Stake (POS) algorithm, which uses much less energy.
POS is an algorithm that tries to make things more decentralized. Instead of miners making a new block in the POS algorithm, a transaction is validated by a single wallet with a large stake.
And since there are no rewards for mining, the validator will get the transaction fees as payment. Ethereum is getting ready for a hard fork, which will happen when it changes from POW to POS. And the same thing will happen in 2019.
When Ethereum moves to POS, it will use less energy. Scalability, on the other hand, is a whole new ball game, and Sharding was made to deal with it. Sharding divides the Ethereum sequence into smaller pieces, as the name suggests.
This splitting up creates it much easier for the network to grow. So, with the switch to POS and the addition of Sharding, Ethereum could become the future bitcoin and overtake Bitcoin as the leader of the crypto world.
Chainlink
Chainlink is a coin that got much attention after Google Cloud Services wrote an article about it. Chainlink's price has steadily increased, making it a famous coin in the Cryptocurrency circuit. ChainLink is technically a decentralized oracle service that will act as Blockchain's middleware.
It aims to make blockchains work together and give blockchains access to data from the outside world. Both are revolutionary compared to other blockchain networks since one of the biggest problems users face is that one blockchain network doesn't work with the other.
Also, the fact that external data can be added to smart contracts that can't be changed will be a big step toward connecting Blockchain to other technologies.
The future has always belonged to those who solved the problems of the present, and Chainlink, if fully implemented, could remove some major roadblocks for Blockchain and cryptocurrency. This could make the technology more popular and give Bitcoin a run for its money.
QuarkChain(QKC)
Quarkchain is a fairly new form of digital currency. But that hasn't stopped it from becoming one of the most technologically advanced coins. In contrast to Ethereum's significant expansion, QKC is already using Sharding technology and is on its way to scaling up to 100,000 TPS and more.
Even though QKC's Sharding technology is comparable to Ethereum's proposed upgrade, QKC has added features like Reshard to make scaling even better. Even though the coin is just starting, it can be the face of the Cryptocurrency market because of its technology.
Elastos(ELA)
It might be funny to hear someone say that a coin that isn't in the top 50 by market cap will beat Bitcoin. But Elastos has everything it needs to be a good coin. The people who made ELA want to make an internet that runs on Blockchain.
To do this, they use Side Chain Technology, the first of its kind, and let two blockchains run simultaneously inside a network. Mainchain and Sidechain are the names of the two chains. The Mainchain is at the center of the Blockchain and is the most important part of the network.
The Sidechain is where the Decentralized Apps (DApps), Smart Contracts, etc. will run. As funny as this sounds, ELA could easily pass Bitcoin in the years ahead if it uses a technology that can easily scale up to 100,000 TPS.
Holochain(HOT)
The coin has been around for less than a year, but it has become very popular among Crypto enthusiasts because it has grown steadily over the past year. With this kind of growth, the HOT coin has seen a big jump from its ICO price, which helped it move into the top 50 coins by market cap.
The coin's network, Holochain, uses a Distributed Hash Table (DHT), comparable to the technology that does BitTorrent work. And suppose you look more closely at the technical details of the coin and the network.
In that case, you could even argue that it isn't a Blockchain-based project because DHT is more focused on cloud applications than on decentralization, which is one of the key features of a Blockchain.
But Holochain can make One Million TPS appear to be a piece of cake regarding scaling. So, when it came to scalability, HOT is second only to IOTA, and if a unique technology backed its network, it could run for the top spot.
Bonus Coins
Even though the five mentioned coins have the best chance of getting to the top, other coins are just as smart technologically but need more work to be able to compete with these. Cardano (ADA), Zilliqa, Nano, Theta, Basic Attention Token, Status, and Skycoin are some coins. Some of these coins don't have the technology, but this is made up for by how many people use them and how useful they are.
#Disclaimer Note :
The author has made every reasonable effort to be as accurate and complete as possible in the creation of this article and to ensure that the information provided is free from errors; however, the author/publisher/ reseller assumes no responsibility for errors, omissions, or contrary interpretation of the subject matter herein and does not warrant or represent at any time that the contents within are accurate due to the rapidly changing nature of the Internet. Any perceived slights of specific persons, peoples, or organizations are unintentional.
This publication is not intended for use as a source of any financial , money making ,political , military , medical or accounting advice. The information contained in this guide may be subject to laws in the United States and other jurisdictions. We suggest carefully reading the necessary terms of the services/products used before applying it to any activity which is, or may be, regulated. We do not assume any responsibility for what you choose to do with this information. This article is not meant for financial nor Military advice , Use with your own judgment
About the Creator
Estalontech is an Indie publisher with over 400 Book titles on Amazon KDP. Being a Publisher , it is normal for us to co author and brainstorm on interesting contents for this publication which we will like to share on this platform
Reader insights
Be the first to share your insights about this piece.
Add your insights