10 Signs It's Time to Sell Your Bitcoin
Look out for these signs it's time to sell your Bitcoin and move on!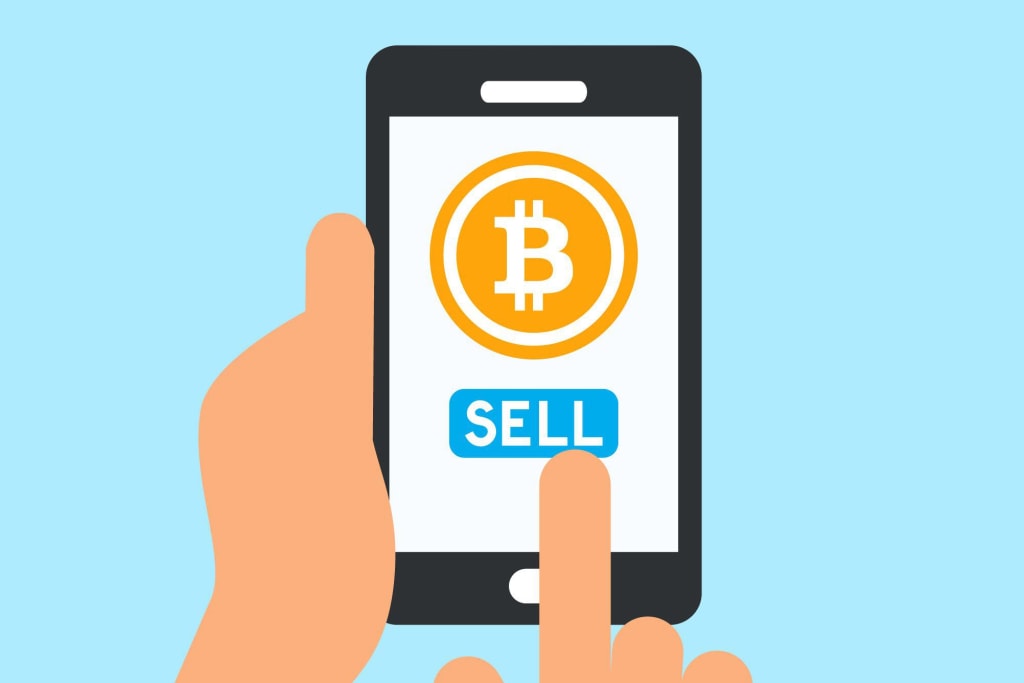 Bitcoin and the cryptocurrency market have started out nearly 10 years ago as an experimental step towards digital currencies. In 2010 Bitcoin was still infamously used to buy a $30 pizza for 10,000 coins, and 8 years later, that pizza would have been valued at $82 million.
The value of Bitcoin has surged incredibly, and the cryptocurrency market spanned to a whooping $202 at the time of writing. While it is a hard enough decision to know when to buy crypto, it shouldn't become so when it comes to selling digital currencies. The highly volatile market changes of 50 percent are not uncommon in a span of a day, and it leaves you wondering: When is the right time to sell Bitcoin?
We collected the 10 tips to know when it is time to go—signs it's time to sell your Bitcoin.
You have achieved your goal!
Following one of the basic principles in trading, in order to make a profitable investment, you need to sell it for more than you bought it for. It is your moment to sell when the Bitcoin price rose to the highest point since you decided to buy Bitcoin—it's called your time high. The best decision is to set a target—if the market reaches a certain time high, you consider selling. In most of the digital currency exchanges, you can also set up stop loss alerts so you always know when your investment has reached your goal.
You still don't know what Bitcoin is.
Your friend, kid, colleague, and neighbor have told you Bitcoin is the better than any term investment, but you still do not know what it is? Do you get a headache every time you try to understand blockchain? If the crypto market seems too complicated to handle, even for a short term investment, than it might be time to sell. If you cannot see the time high coming, there is no point in holding on.
You're having anxiety over your investment.
There are plenty of reasons why people are worried about Bitcoin. Cryptocurrency charts sometimes look like the artistic toddler who took his crayons to a wall in your house. The prices surge up, jump down, and changes are close to unpredictable. These ups and downs can be a source of some heavy anxiety, as you never know how much your assets are going to be worth when you wake up in the morning. You will keep on contemplating, whether you traded at the right time highs or if you might have waited a day longer, if you could have gotten a better Bitcoin price. Then you panic, and out of rage, you sell everything. Cryptocurrency trading is not for the faint hearted, and if these scenarios seem familiar, then maybe it is a sign it's time to sell your Bitcoin. No future bitcoin, term investment, or digital currency is worth that much anxiety.
The grass is greener somewhere else.
Is there a mission that really spoke to you and you would like to get in? It is a brand new term investment? Sail away! With investing, we need to put our money where we believe a good opportunity exists (within the realm of reason, of course). There are plenty of startups looking for investors and ICOs promising amazing projects, so you can find some other place for your Bitcoin. Who knows? It might be a better term investment than future bitcoin! The only important thing is to make sure you do your due diligence; research your investment opportunity, learn all about the founders, the market, the product, and so on. Often, there are malicious actors behind fake projects only waiting for you to give them your choice of digital currency so they can scam you. Don't let that happen!
All your money is in Bitcoin.
There is a fact that cannot be denied: Cryptocurrencies are a risky investment. Whether it will turn out to be the biggest bubble of all time or a huge investment, at this point, we cannot know, and the market still shows huge fluctuations in the overall price of crypto. All your savings in Bitcoin one day might mean $100 and the next day $50. You do not know when the time high hits the Bitcoin price. This is incredibly risky, and a bad investment decision, even on the short term. Diversify your portfolio, take it as a sign it's time to sell your Bitcoin, and get out from those exchanges. Only keep as much in crypto as you can afford to lose, because if you don't ask, "Is Bitcoin going to fail?" you may wind up broke.
You need something more than Bitcoin.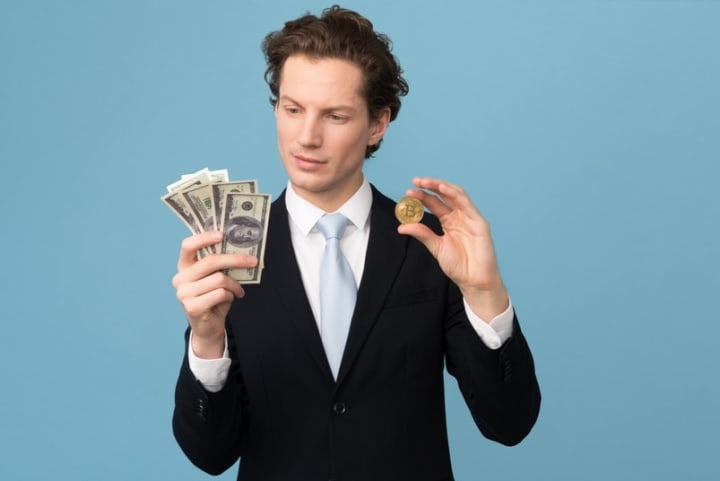 In everyone's life there can be strenuous events for our wallets. Bitcoin might be a great investment, or just a bubble. Certainly there are more important events in life than the ones on Bitcoin exchanges. If you truly need some cash for a crucial event in your life, and not a Cuban vacation, then do sell your Bitcoin, especially if you still gained long term profit on it.
You have all the coin, and none of the care.
So you don't even know the Bitcoin price anymore? The key of managing cryptocurrencies is attention. The high volatility on the crypto market, with technological changes, hacks, innovations, and regulations around each corner means the market is ever changing. You do not want to wake up one day only to realize that your Bitcoin assets have dropped to below sea level. The only way to keep your long term investment a wise decision is to constantly keep up with the market. If you are not willing to spend a bit of your time, long term and each day, to explore crypto, it might be better to not do it at all. Take it as a sign it's time to sell your crypto, and find some other long or short term investment you are more invested in keeping track of.
You're waiting for divine intervention to tell you it's time to sell your Bitcoin.
There is no global right time to sell Bitcoin, so no one can tell you when to sell exactly. This is how the market works—if everyone would start to sell, the price would plummet, and in the next moment your investment would sink. In digital currency trading, you have to rely on your skills, trading experience, market knowledge, and some luck to know that your investment has reached the highest potential price. So if the price has hit a time high, you studied the market and rationally judged it to be the best possible price, it is a sign to sell your Bitcoin!
So far, there has been no benefit to you.
You really tried. You learned what crypto is, you set goals, you traded, you made term investments, and yet you are still far away from where you want to be. The time high just never comes when you think it will, and you lose out when the Bitcoin price is right. Cryptocurrency trading is not for everybody, and the huge volatility can trick even the most seasoned traders. If, after a while, you have still not reached your short or long term investment goals from trading Bitcoin, or you might have even made your wallet thinner, then it might be time to hit the exchange and look for other opportunities.
You don't believe you can fly.
Ultimately, it is time to sell your Bitcoin if you do not believe in the crypto market anymore. You tried understanding it, looking on the time rise of cryptocurrencies, avoided anxiety, but in the end, this is still an investment opportunity that is not for you. Even better, you have reached your long term profit target, you can pay off your mortgage and vacation in Cuba, and there is just nothing more in it for you. This is the last sign it's time to sell your Bitcoin. Say goodbye, and we hope you enjoyed the digital currency ride!
We hope our short guide of the signs it's time to sell your Bitcoin has helped you to make up your mind—either to keep on holding that investment, or say goodbye to Bitcoin for now. If you do decide it is time to sell though, make sure you pull out of your crypto intelligently.