10 Courses For Altcoin Mining on Udemy
Want to get more Litecoin in your wallet? These courses for altcoin mining and investing can help.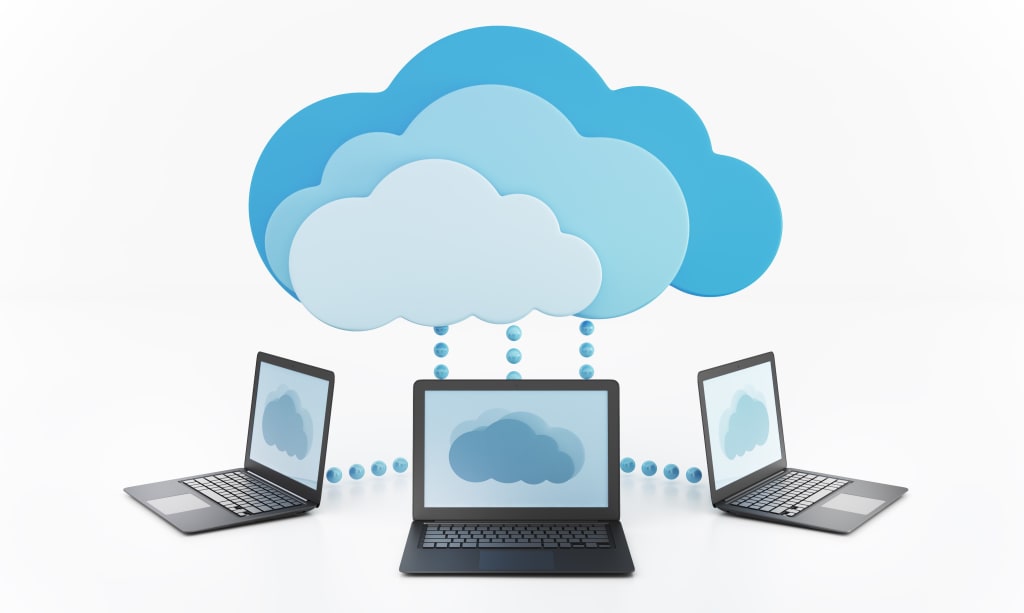 Bitcoin mining is so 2018, isn't it? After Bitcoin's value burst, the ability to turn a profit from Bitcoin mining started to shrink. In fact, if you listen to many experts, Bitcoin mining is no longer profitable for independent miners.
If you want to make money in the cryptocurrency world, you're going to need to start mining other cryptocurrencies. If you get altcoins, you can trade them in for Bitcoin—an investment that has so far retained quite a bit of value.
Altcoin mining can be tricky if you haven't done it before, which is why these Udemy courses for altcoin mining can help you calculate mining profitability and maximize your profits without making mistakes.
Are you brand new to the concept of mining cryptos on the net? If so, then many of the courses for altcoin mining and Bitcoin mining you'll find won't be much help. You will need an introduction to cryptocurrency mining in order to understand what you should be doing.
This course gives you the scoop on all the basics of altcoin mining, how it differs from Bitcoin mining, and how to start mining cryptocurrencies. Everything from learning what supplies you need to the basic terminology will be included in this course. No prior knowledge is necessary.
Ethereum currently remains one of the most popular altcoins to mine, and also has been making rapid gains in value thanks to its excellent management. In fact, it's even been poised to overtake Bitcoin in market cap value!
This course is the perfect way to learn the ultimate guide to mining Ethereum, and even find out how you can make your own Ethereum mining rig from scratch. Considering how profitable this cryptocoin can be, it's a great course for anyone who wants to make more money to take.
If you're like a lot of investors, you may be feeling pretty upset that you got priced out of the Bitcoin mining world. Thankfully, there are some courses for altcoin mining that show you how to get more Bitcoin through your altcoin mining habits.
The instructor behind this course is Fredrik Andersson, and his sunny outlook towards cryptocurrency mining is absolutely infectious. If you're still relatively new to mining cryptocurrency and just want to get started, his easy-to-understand instructional guide will work wonders for you.
Let's say that you already know your fair share about Bitcoin, but want to branch out to other cryptocurrencies. Every cryptocurrency is a little bit different, even when it comes to the mining methods that you can use.
That's what makes Blockchain & Cryptocurrency Essentials such a great course. This isn't just one of the more basic courses for altcoin mining; it's a perfect foundational class for people who want to make the most of their mining work and learn about all the different currencies on the market.
This is one of the more unique courses for mining altcoins on the net, and to a point, that's what makes it such a great investment in your education. This isn't just about mining and investing in altcoins; it's also a valuable course for people who want to create their own dApps and market them to the masses.
Cryptocurrency Mining, Investing, App Creation & Outsourcing is one of those courses that can transform you into a blockchain guru if you take it all in. That's what makes it one of the best classes money can buy.
Don't be fooled by this class' name! This course isn't just about the typical crypto trading and investing you'll find on the market. This is a full guide to everything related to the cryptocurrency market ranging from ICOs, altcoin mining, Bitcoin pricing, and more.
This is quite possibly the most complete course on crypto you can find on Udemy, and it even comes with a workbook you can use to improve your understanding of concepts. Students all agree, it's one of the closest classes to a collegiate course you can find on Udemy.
This course may have a short but simple name, but it's anything but short! Cryptocurrency is a class that's all about teaching people how to get more altcoins of every type.
Whether you want to get Ripple, Ethereum, Dogecoin, or Dash, this class will have something for you to learn. As the name suggests, the information in here will help you earn more money than ever before in the blockchain world.
Tired of dealing with courses for altcoin mining beginners? You don't have to resort to the inner depths of the net to find more information. This intermediate-to-advanced course on cryptocurrency mining shows you how to take your altcoin mining to the next level.
What's particularly interesting about this course is that it goes way beyond rig building and typical altcoins. You'll learn how to mine obscure coins like Ravencoin, work your OS to be more crypto-friendly, and also build your own optimized rig.
Learning how to mine altcoins is great and all, but how can you really make the most of your money without knowing which coins are worth mining? This is one of the better courses for people who want to make the most of their mining time.
By simply learning how to find the most undervalued altcoins, miners can make better choices for their wallets. This investing course might not actually touch the nuts and bolts of mining, but the concepts in it can make all the difference between profiting and going broke.
Are you tired of looking at courses for altcoin mining that insist you join a new blockchain bandwagon? If so, you might be more interested in finding out how altcoins are made—or better still, how you can make your own.
This is one of the better supplemental course for altcoin mining fans, simply because it gives you a better idea of how much work major coin companies had to make in order to bring their coin to life and keep it alive.
Creating your own cryptocurrency really gives you a lot of power. You get to choose how your coin gets proof of work and how you parse out your block reward. Even though this course is easy to understand, you'll have a brand new respect for blockchain technology after watching it.
alt coins
About the author
Iggy Paulsen is a fan of anything and everything wholesome. He loves his two dogs, hiking in the woods, traveling to Aruba, building DIY projects that better humanity, and listening to motivational speakers. He hopes to eventually become a motivational speaker himself.
Reader insights
Be the first to share your insights about this piece.
Add your insights