10 Best Bitcoin Mining Rigs
Mining isn't as easy as it used to be, but you can still make some coin if you build one of the best Bitcoin mining rigs.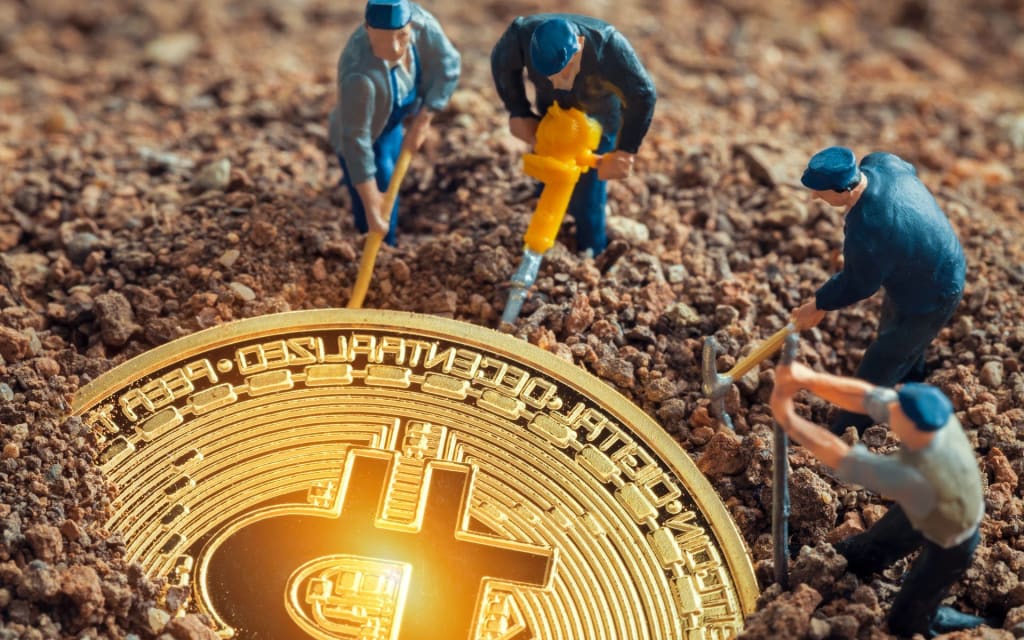 Bitcoin mining was never easy, but it's definitely a lot harder now in 2019. While some are calling the current landscape a bear market, with the right hardware, you can still do some successful mining. It's just always important to remember that, with any rig, you need to consider the computing power and the inevitable electricity costs.
In case you are new, here's a protip; don't buy a used graphics card. The prices of GPUs have dropped dramatically since about October 2018, largely in conjunction with the fluctuating value of Bitcoin. Make sure that whichever vendor you purchase your GPU from, make sure it is new. Both miners and gamers alike looking to purchase graphics cards have made the error of buying a "lightly used" card only to discover it's been thoroughly burned out from endless hours and months of non-stop mining.
We're starting out with traditional GPUs then moving into ASIC mining hardware. Whether you're new to the world of mining or if you're looking to upgrade your current rig, I've compiled all the best Bitcoin mining rigs on the market today.
The gold rush may be over, but the GPU is a mid-ranged model that can let you mine coins relatively easily. It's ideal for mining Ethereum, if that's your target currency, but it also works like magic for your Bitcoin wallet. The price for the rig is very reasonable as far as mining graphics cards go.
The only drawbacks are that it does have a noteworthy rate of power consumption. It's also pretty large, but if you have a mid-sized to full-sized tower, you should be able to squeeze it in without any trouble. This is a great card if you're a beginner who is new to mining; and if you are, make sure your current build will be able to handle the heat produced by a big card. Every GPU generates some heat, so keep that in mind as a new player on the scene.
The ASUS GTX 1060 has got your back, it's one of the best mid-range graphics cards. It does have 6GB GDDR5 memory and you'll probably notice the aforementioned Radeon RX has 8GB. While it's less memory, this card is very efficient. It's easier on your electric bill, which is always a welcomed relief for Bitcoin miners.
If you do decide to go with a mid-range card like this one, you might want to research Bitcoin mining pools. On your own, it'll take some time to mine a Bitcoin, or any type of digital currency, with this particular card. It gets the job done, sure, but there's strength in numbers. If you're looking for a quicker return on your investment, you can agree to join a Bitcoin mining pool, combine resources, and share the reaped rewards.
The next step up on the ladder of GPUs is the Nvidia GeForce GTX 1070. This glorious beast come with 8GB GDDR5 memory and a 256-bit interface. Basically, it's great. If you care about aesthetics for your mining rig, it's also a pretty sharp looking graphics card. After all, mining rigs usually end up being pretty large, and might take up a decent amount of your living space. They may as well look decent, right?
Anyway, back to our focus here; Bitcoin mining hardware. This GPU is based on the Pascal GPU architecture. The crypto mining GPU consumes up to 150 watts, so make sure your computer's power supply is at least 500 watts to handle this GPU along with all of its other components. If you want to grab a 600 or 700 watt power supply, it certainly wouldn't hurt, but you can get away with a 500 watt one while still mining Bitcoin.
If you want something a little bit stronger, the GTS 1070 Ti is one of the most powerful cryptocurrency graphics cards made by Nvidia. If you're getting to know about cryptocurrency culture, one of the first questions people are going to ask you is what kind of mining rig you're running.
It runs at 180 watts, so the power consumption is slightly higher than its little brother, the 1070. For the caliber of card you're getting with this one though, it's worth every penny. You want at least a 500 watt power supply with this card as well.
If you're serious about accumulating more digital assets, the GTS 1080 Ti is one of the strongest graphics cards you can get. You read correctly; it's got 11GB of GDDR5X RAM to pack a serious punch. Since it is so powerful, cooling is important with this one. It's got three dynamic fans to help with that, but make sure your system has decent airflow if you're packing a 1080 in it.
It's ready to be overclocked if you want that extra little push of performance. The 1080 is a very strong card that's going to last you for a while, no matter what the market trends are up to. Regardless, you can follow cryptocurrency Facebook pages for advice and other news if you need a little reassurance.
Here's one more lower priced graphics cards. While all mining cards are a bit pricey, this one isn't too bad if the price tag of the 1080 made your eyebrows rise all the way up into your hair. This card has a lower rate of power consumption, so if you're remembering to factor electricity costs into your calculations, this card will be ever in your favor.
With any of these cards, remember that your system is going to need to run all the time to make mining profitable. It's going to suck back some power. Once you start seeing the green, you can starting looking into ways to spend Bitcoin with ease.
If you haven't heard of these before, ASIC stands for application specific integrated circuit. At this point, ASIC chips are often more profitable than graphics cards since they are made for the one specific purpose of being a Bitcoin miner, while graphics cards are originally for PC gaming. Many cards, such as the 1070 and 1080s, were once considered to be used for gaming purposes only. ASICs, on the other hand, are all about getting those sweet, sweet digital assets.
ASIC miners can enjoy the 550 to 550 GH/s hash rate with the Obelisk SC1 Miner. There is a slim version floating around of the Obelisk, but the computing power of this model is strong enough to justify the space it takes up.
The Antminer S9 is a small device that can carry a lot on its metal shoulders, much like an ant. Having a Bitcoin Antminer is an investment, but this particular model is a bit more on the affordable side as far as quality ASICs go. The Bitcoin mining hash rate on here is 14.0 TH/s ± five percent.
This ASIC comes with a power supply; as you shop around for Antminers or any other ASIC, you'll probably realize pretty quickly that there aren't a ton that come with the PSU included.
The Baikal Miner is one of the companies making machines with a lot of computing power, and they have a range of different models on the market. It can be hard to find ones that aren't backordered, but this unit is actually in stock and can be bought at any moment your heart desires.
Much like the other units, it's an investment, but buying Bitcoins is honestly more risky than making your own Bitcoin mining rigs. You can make one, you can make two, you can make however many you can afford to have so long as you have the space to house them too. You'll be on your way to reaping those glorious block rewards.
Currently, according to ASIC Miner Value, this beast can pull in a monstrous $37.67 per day. These numbers do fluctuate though, so definitely be sure to keep an eye on ASIC Miner Value when you're ready to make the plunge and purchase one of these ASICs. However, with this new to the market piece being at the top of the list, it shouldn't be wavering from its excellent profitability range any time soon.
The Obelisk SC1 can only be purchased from specific mining retailers, such as Mining Wholesale. It's selling for a formidable €4,545, which translates to a little over $5,100 USD. This might seem a bit intimidating with the way Bitcoin's price is going up and down; however, it has the potential to bring in up to $13,637 per year in clear profit (after the electricity costs) to run it. If you don't mind paying a lot, it's by far one of the best Bitcoin mining rigs on the market.