10 Best Bitcoin Apps of 2019
2019 is looking to become better than ever in the crypto world. To celebrate, we're going to look at the best Bitcoin apps of 2019.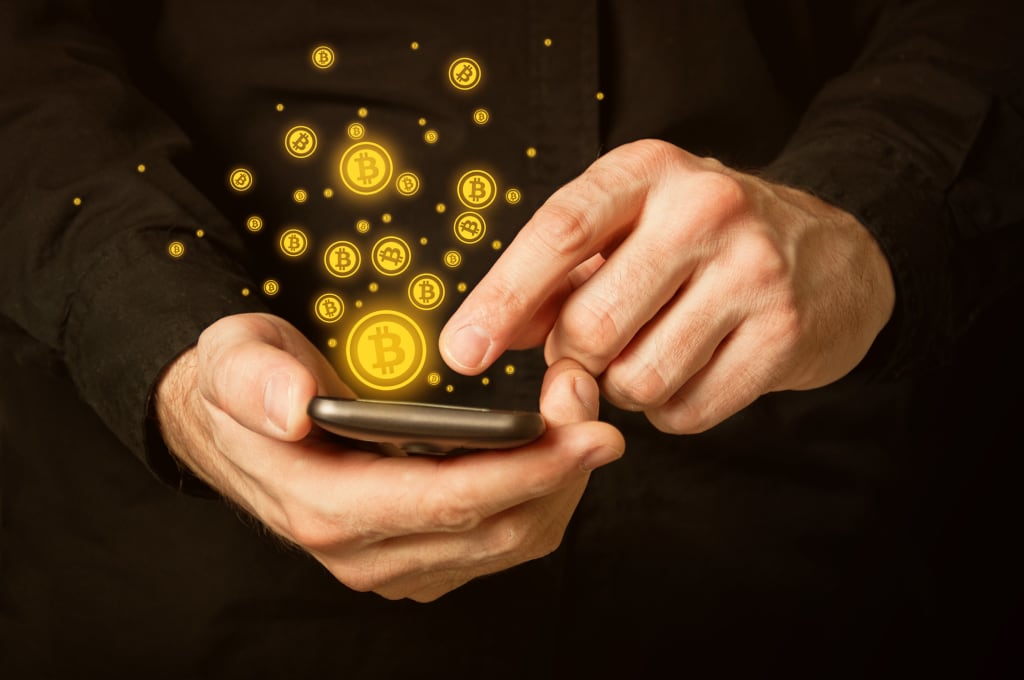 2009 was the year when Bitcoin first got released into the world. 10 years later, here we are. Bitcoin is still king of the crypto world and it helped usher in a wave of blockchain technology, unlike anything the world ever saw coming.
One of the biggest reasons why Bitcoin made the splash it did is because of all the decentralized apps that helped boost its use. These days, apps featuring Bitcoin and other cryptocurrencies are common as can be.
Trying to become one of the best Bitcoin apps on the market isn't as easy as it once was. To celebrate Bitcoin's 10 years on the internet, we decided to take a look at top choices.
From brand new wallets to cool apps that give you a way to find stores that accept crypto, apps can help you connect to the Bitcoin world. Here are some of the biggest Bitcoin dapps and apps making waves today.
Coinomi isn't just one of the best Bitcoin apps on the net; it's also one of the top new cryptocurrency wallets for all kinds of altcoins. This elegantly designed app is putting other wallet apps to shame with its layout and privacy features.
It's never been easier to buy or sell crypto with Coinomi. This app makes it easy to trade using a simple QR code, or via specialty addresses. If you love privacy and functionality, you will enjoy Coinomi.
Sure, Coinbase has been around forever, but that hasn't stopped it from being one of the best apps of the year for Bitcoin users. This legendary Bitcoin wallet got all the crypto love thanks to its easy layout, accessible Bitcoin exchange, and its price alert function.
Most people agree that having a Coinbase account is a must if you want to get into cryptocurrency trading. It's the most common app people use to turn fiat money into cryptocurrency—and that alone should tell you plenty. This app lets you buy and sell Bitcoin, Bitcoin Cash, Ethereum, and much more.
Did you ever wonder how much Dogecoin you could buy with a Bitcoin? What about how many Ethereum you can buy? Digital currencies get confusing sometimes, especially when you're trying to figure out equivalencies. It's a good idea to have an app that gives you the basic calculations that you need to figure out how much you can buy—if you want to get the most return, anyway.
Currently, Crypto Converter is one of the best Bitcoin apps for people who want real-time alerts on prices, conversions, and other dips. Your investment planning will thank you.
Admittedly, this is not a Bitcoin-exclusive app. It's an app that's just generally meant to be used by investors of all walks of life—including stock market investors and cryptocurrency traders.
The entire goal of TradingView is to help people discover what experts are doing with their portfolios. From there, you can mimic expert techniques, decide against certain trades, or just learn the "why" of it.
Personally, I love TradingView's amazing look into Bitcoin trading. It's really enlightening.
Bitcoin is still fringe, but that doesn't mean brick-and-mortar retail stores won't accept it. Bitcoin Finder is one of the best Bitcoin apps for people who want to use their cryptocurrency while shopping in real locations around town.
Admittedly, many small towns won't have a place that accepts Bitcoin at all. However, if you live in a big city like New York or Los Angeles, this app will come in fairly handy.
Xapo is a favorite among security-oriented Bitcoin investors, and to date, remains a popular one. This app is a good one to get if you want to have your digital currency left as safe as humanly possible.
This app offers up multi-wallet functionality, allows you to top off your Bitcoin, and is really easy to use. If you're not a deep tech user, you might like this wallet. Being able to send and receive Bitcoins has never been easier.
Are you tired of trying to mine Bitcoin? Does the idea of splurging on a ridiculously expensive Bitcoin mining rig make you wince? Guess what, blockchain technology involves games, too. Blockchain Game might be a better way for you to get the "free" Bitcoin that you've been hankering for.
This is one of the most addictive games on the crypto scene, and it allows you to earn real Bitcoin for great gaming. The higher you stack your blockchain, the more Bitcoins you earn. If you're a fan of twitchy games, this is one of the best Bitcoin apps you can grab. It's definitely one of the best ways to mine cryptocurrency on your phone.
You might be aware that Bitcoin ATMs are starting to pop up in select cities throughout the world. These ATMs can make your massive Bitcoin portfolio into your treasure trove on-the-go, but only if you know where they are.
With thousands of ATMs across the country, finding a new Bitcoin ATM is getting easier. CoinATMRadar helps you spot your nearest crypto-dealing ATM, thanks to fully up-to-date mapping. It's one of the smarter apps to have if you want to reap real-life crypto rewards. It feels really, really great to take money from your Bitcoin wallet and put it in your physical wallet.
While you probably won't find a line at these Bitcoin ATMs, when you're in any other kind of line, you may as well have some fun with blockchain and play an interesting dapp game.
This is another "oldie, but a goodie" as far as Bitcoin apps go. Blockfolio is one of the most up-to-date news, exchange, and price alert apps on the market right now. More impressively, it's free to use and free to download.
Blockfolio is a mainstay among investors who need to know every little detail of the crypto world. This management app is compatible with Bitcoin along with 8,000 different currencies.
BitPay is one of the other major Bitcoin wallets designed to help you store, send, and receive funds anywhere in the world. Currently, it's a go-to among major traders as well as top investors. After all, there are some pretty compelling reasons why you should add cryptocurrencies to your retirement portfolio. Cryptocurrency becomes less cryptic all the time with all the different mining options and apps on the market.
If you're looking for low rates, lightning-fast transactions, and additional compatibility with Bitcoin Cash, then BitPay is one of the best Bitcoin apps you can download.