Yellow Sapphire Gemstone Overview and Advantages
The Jupiter stone or Pukhraj, yellow sapphire is said to bestow its wearer with the power of knowledge, divine grace, mental strength, and wealth.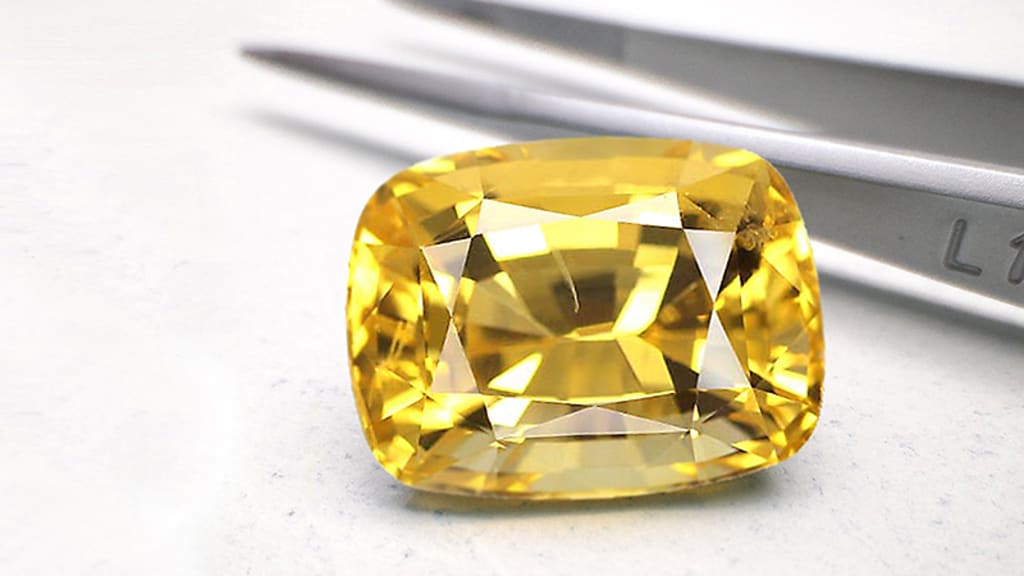 When life gives you Monday, dip it in glitter and sparkle all day. But why wait for a Monday? You can sparkle and glitter with yellow sapphire all day every day!
The corundum mineral gemstone is a sister stone of ruby and comes in the shades of yellows, goldens, and oranges. The presence of iron and titanium mixed in the mineral gives a beautiful shade of yellow to the sapphire. Also known as the Jupiter stone or Pukhraj, yellow sapphire is said to bestow its wearer with the power of knowledge, divine grace, mental strength, and wealth.
Yellow sapphire because of its flamboyant shades and hues has become quite popular among the celebrities of the world! Lady Gaga to Reese Witherspoon and more have been attracted to this magical gemstone because of its gorgeous tones.
The golden gem is the birthstone of September and brings luck and love to the September babies. Astrologically, gemstones have been known as the provider of many meaningful attributes to their wearer, yellow sapphire is no different. Your astrologer is your perfect guide to advise which gemstone will suit you and bring you immense luck and prosperity in life.
With that being stated, let's dig deep to learn more advantages of adorning the timeless gemstone - Yellow Sapphire!
Advantages of Yellow Sapphire
1. Prosperity, Wealth, and More!
Yellow sapphire is quite a magical gemstone! Wondering what it can do? Well for starters, It can do wonders if the stone is worn correctly. It is one of the most popular and beneficial gemstones among the nine gemstones of God, as It is believed to bring prosperity to its wearer. It helps to improve the financial status of its wearer and showers them with fame, name, honor, success, health, and more!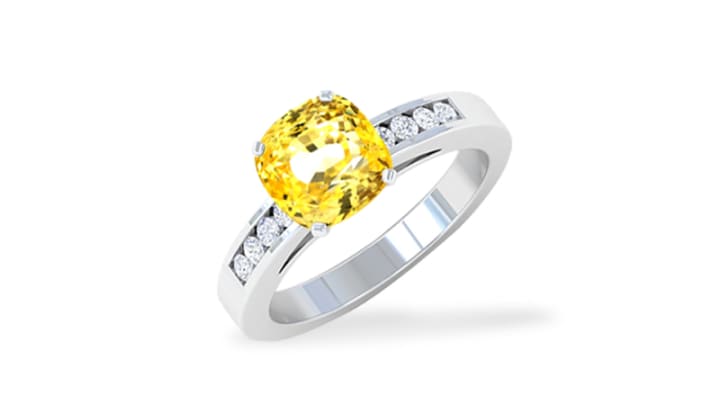 2. Knowledge, Spirituality, and Divine Grace
The Jupiter stone is the gemstone of gods. Yellow sapphire represents divine grace and power. Celebrities, cricketers, politicians, and many who hold high positions in their careers tend to wear yellow sapphire. Not only does this beautiful gem bring power, but also knowledge, divine grace, and strength to achieve anything the wearer desires.
3. Improves Health and Fights Against Evils!
Have you been fighting certain demons in your life which bring negative energy to you? You don't have to any longer if you decide to wear a yellow sapphire! Astrologers believe that when you wear the September birthstone, it tends to improve your health and protect your soul from evil spirits.
But Who Should Wear the Glittering Gemstone?
Yellow sapphire should be worn by a person looking to gain knowledge in science, maths, media, politics, etc. The knowledge will in turn help the wearer in gaining power. Even though the yellow sapphire is quite appealing, not everyone can wear it. If the gemstone doesn't suit its wearer, it may lead to the downfall of the wearer's health and finances.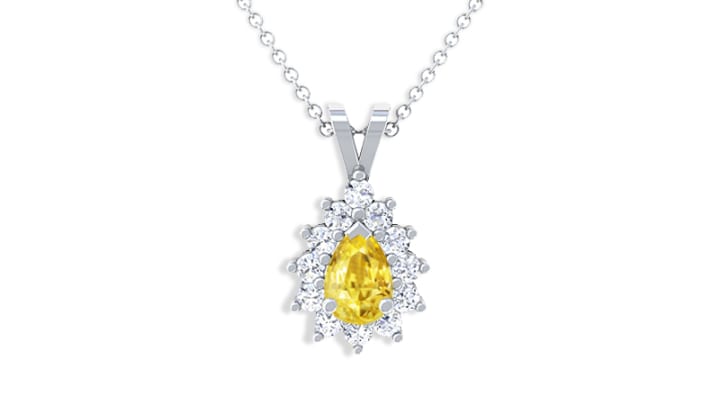 Our only advice is that before investing in a yellow sapphire you should consult your astrologer so that the gemstone affects you positively.
How To Take Care of Your Yellow Sapphire Jewelry?
One should keep in mind that your precious golden gem should make you feel like a million bucks when you wear it. Cleaning and taking care of it will definitely ensure that. One should follow the below process to clean the yellow sapphire jewelry.
Clean your yellow sapphire jewelry by pouring lukewarm water into a bowl and mixing it with mild cleaning detergent.
Submerge your jewelry until the dirt and residue are moistened.
Then use a soft toothbrush to clean the underside of the jewelry piece.
Once cleaned, rinse and dry with a soft cloth.
For extremely dirty jewelry, you may need to repeat the process.
I hope these tips and tricks help you to keep your yellow sapphire safe and long-lasting!
One of the most sought-after gemstones in the world, yellow sapphire has definitely received a lot of love from many. If you're thinking of investing in a yellow sapphire then you should be aware of its advantages but also consult your astrologers.
trends
About the author
Kelly Johns is graduated with Honors in English literature. She is an author, an artist and a gem enthusiast. When she isn't reading fiction or scribbling about gemstones, Kelly makes severe efforts to impress the clique of stray cats.
Reader insights
Be the first to share your insights about this piece.
Add your insights