Wool At The Pool
...the beach, the river, the hot springs, the lake, the stream, Coachella. Yes, Coachella.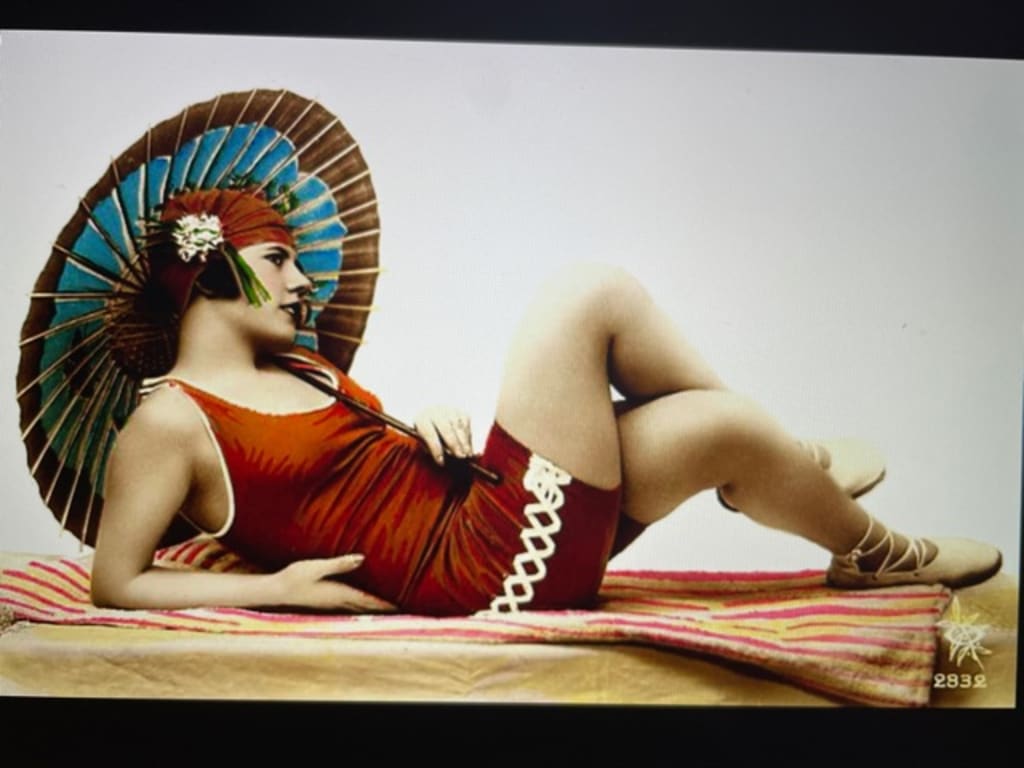 1920's Babe in Wool Bathing Costume / Wikipedia
A friend of mine is leaving for vacation tomorrow morning. " Are you packed and ready?" I asked her enthusiastically. "I had the scare of my life today." She said to me.
"What? What happened?"
"I tried on all of my bathing suits and I finally found ONE that might fit me. I never look at my back, you know? I'm just not sure I want to walk around in a bathing suit anymore."
"But you're going to Florida. You'll need a suit. And everyone feels self conscious in spandex..."
My friend is a beautiful mother and grandmother in her late 70's and it got me thinking, as we drove past the brown and yellow landscape of early Spring in Northwestern Colorado. "Remember wool bathing costumes?" I scanned the horizon, there was a dusting of snow happening on the mountain tops and drizzle hitting my windshield as we drove. "Those would be perfect for this kind of weather."
And they would be.
First of all, WOOL. It actually has health and environmental benefits compared to spandex, nylon, polyester and Lycra. Some of which melt over time and end up particles of microfibers in our oceans. Wool less so because wool is more like your hair. You aren't concerned about all that hair that goes down your drain ending up in the water table because hair breaks down in wastewater treatments. The same way wool does. They are both natural fibers called creatine. Wool is natural, renewable and sustainable. On top of that there is research that supports wearing wool is beneficial to our own personal health. It's non toxic for starters so unless you are allergic to wool it is hypoallergenic and naturally mildew resistant. Spend enough time at the beach and you will know how valuable mildew resistant fabrics can be. You can keep this baby in your closet at your beach house no worries. Wool is also temperature regulating so you'll be warmer in cold water and it'll help you maintain that warmth. Say, in the Spring in Colorado when you want to swim in the river but it's spitting snow. If you like the water there will always be a cool night, in any season, where ever you live or vacation, any time of the year, the comfort of a wool suit would be useful. And flattering.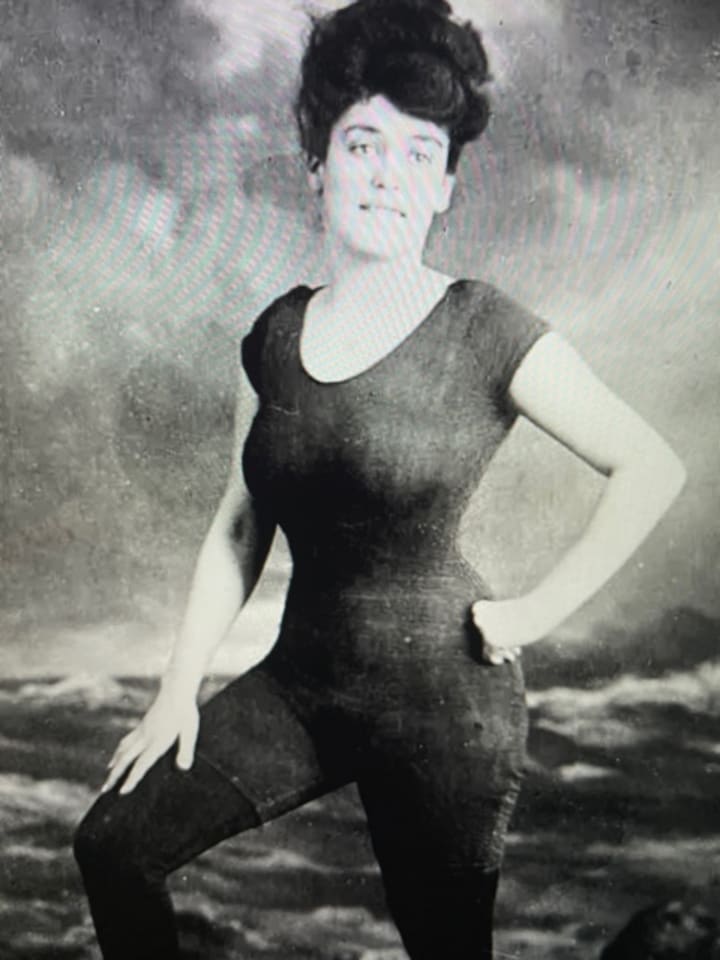 DESIGN. "I never look at my back. When I finally looked in the mirror and saw myself I just thought, ugh." We all want to be accepting of our bodies, and we all should be. It's the only one you've got. And it's beautiful. That said, everyone struggles with body image when we have to prance around half naked. Bathing suits can rattle our self worth no matter how confident you are. Our bodies change and they should as we age! So looking to some of the retro designs of wool bathing costumes I can't help but feel these were obviously designed with style in mind. If you can rock a thong I say do it. But most of us can't. And all of us eventually won't be able to as we age. I love the detailing, the belts, the straps that cover more than expose in that tricky armpit area. The matching short sets. The skirts. The buttons. The flattering patterns. The matching scarves, bows and hats. I love the men's and women's styles are very interchangeable. Even the cutouts are sexy.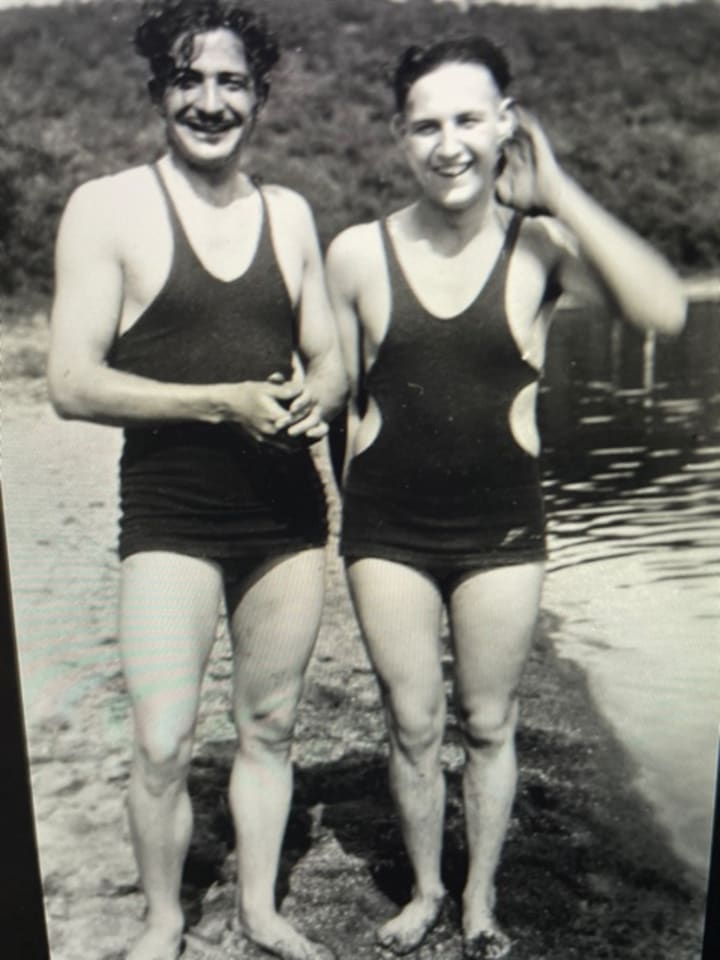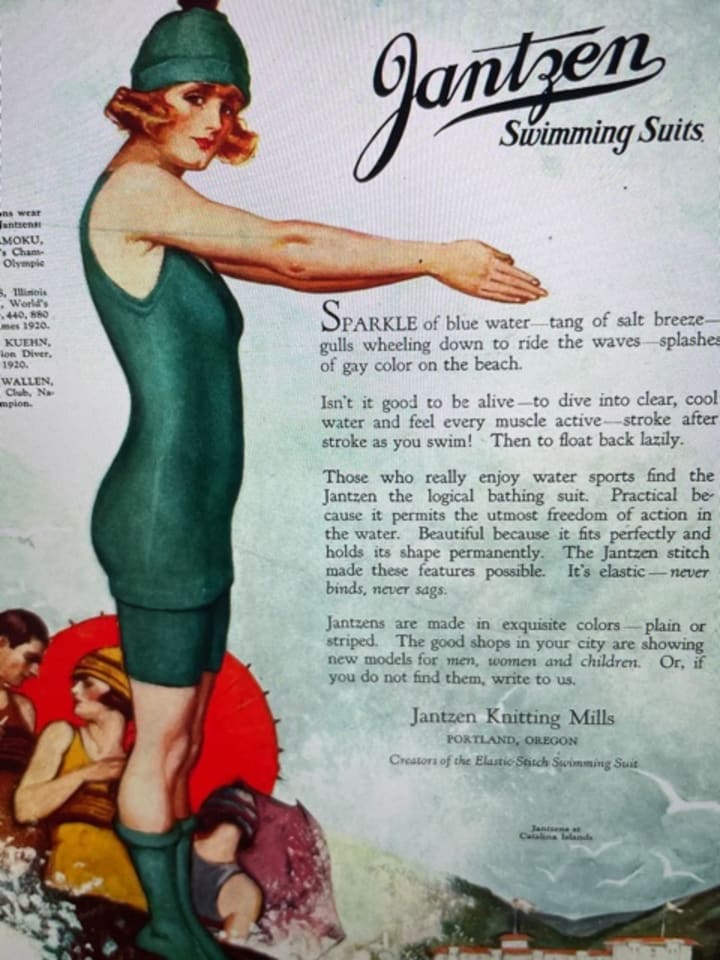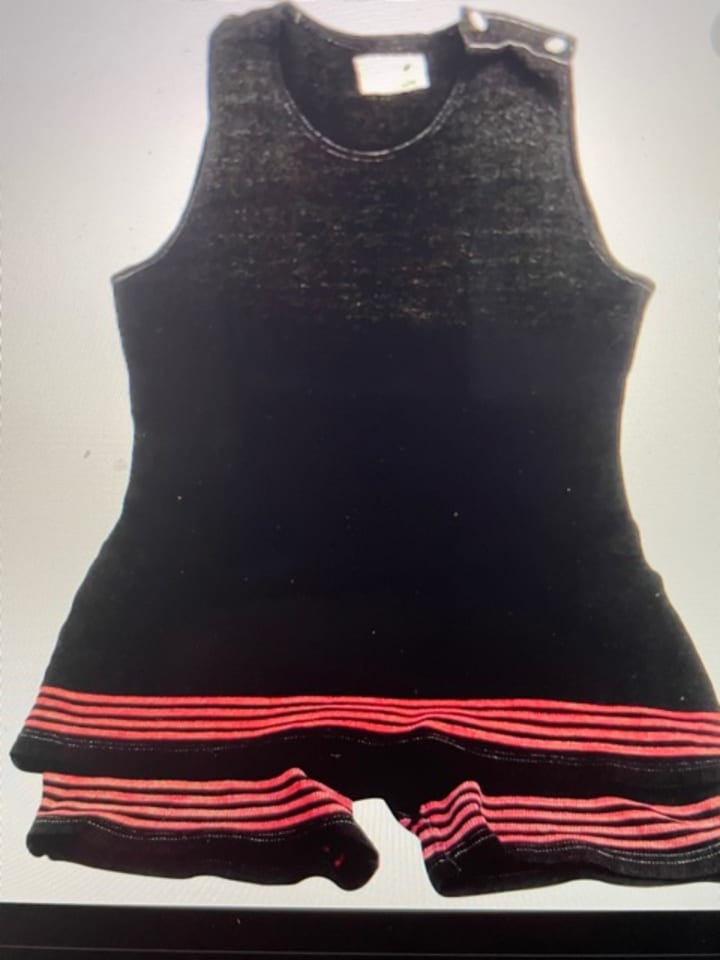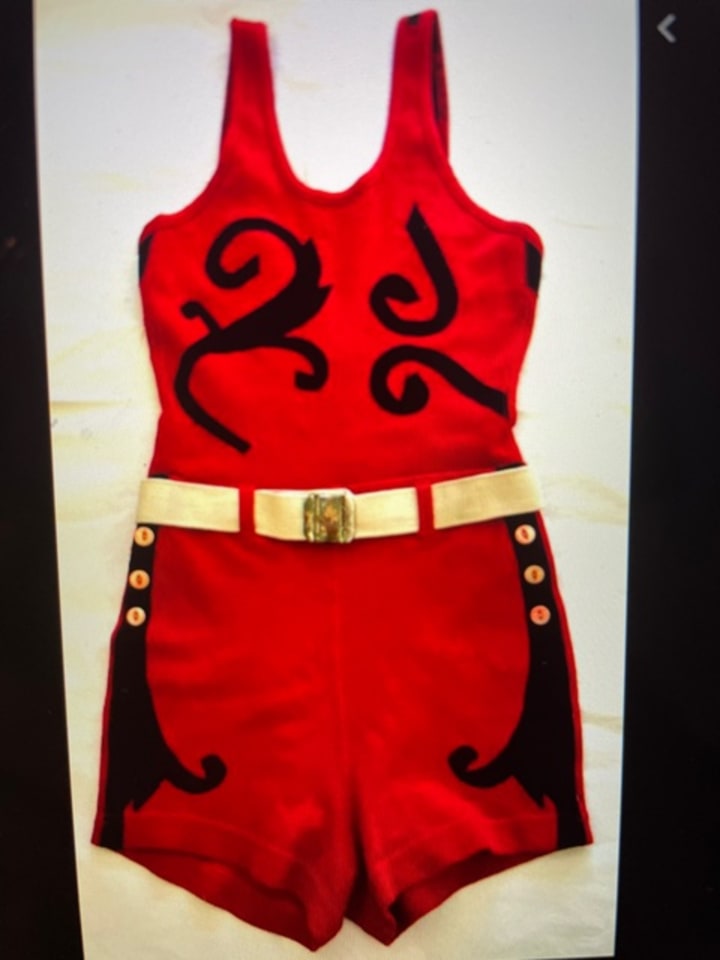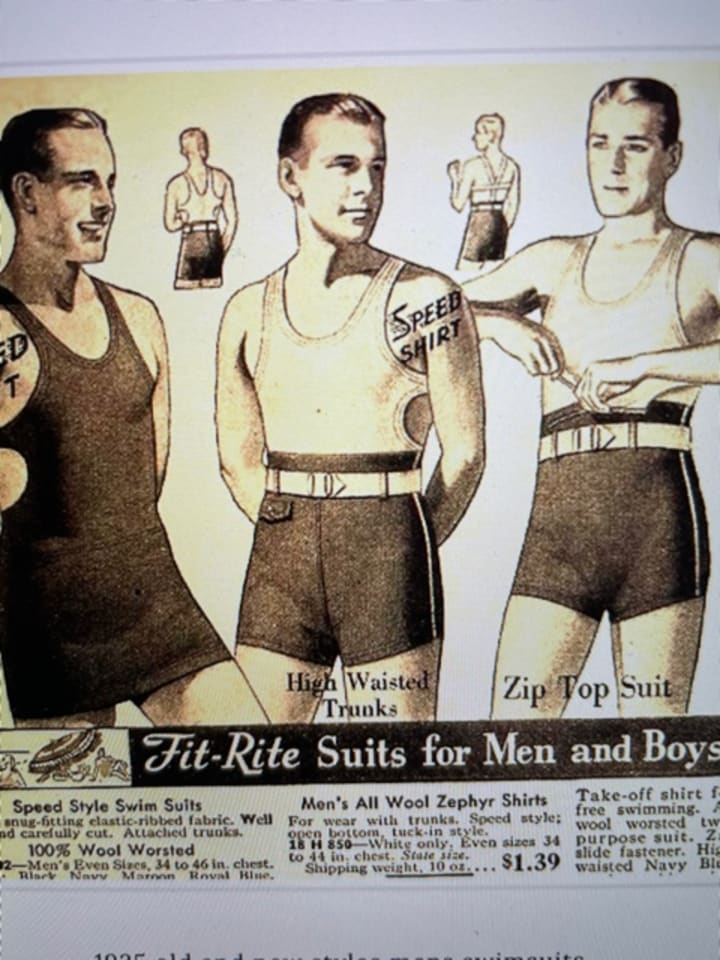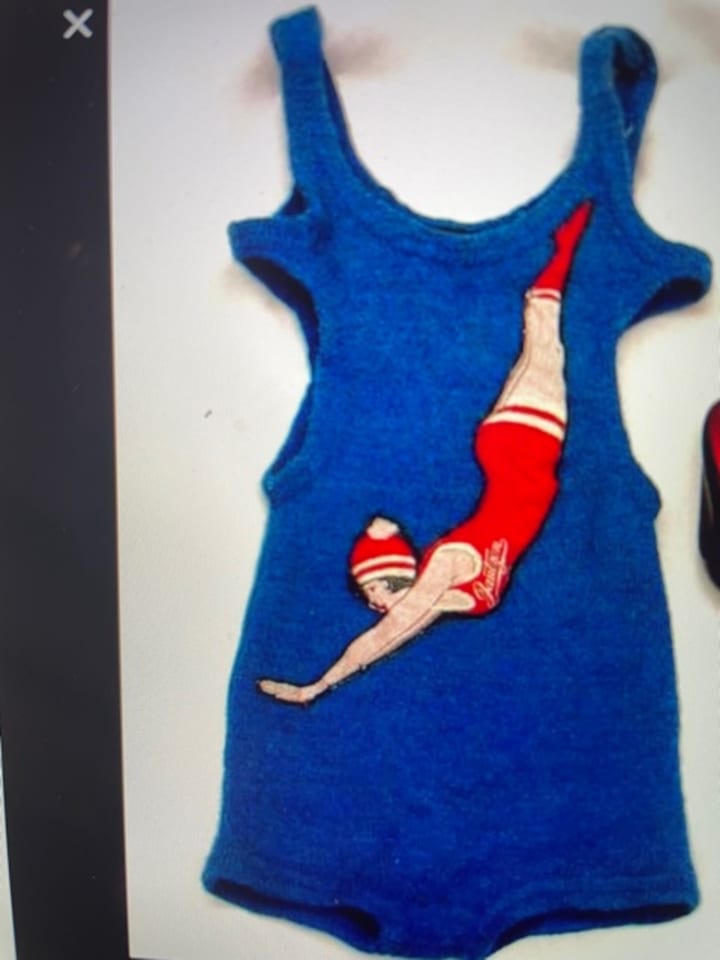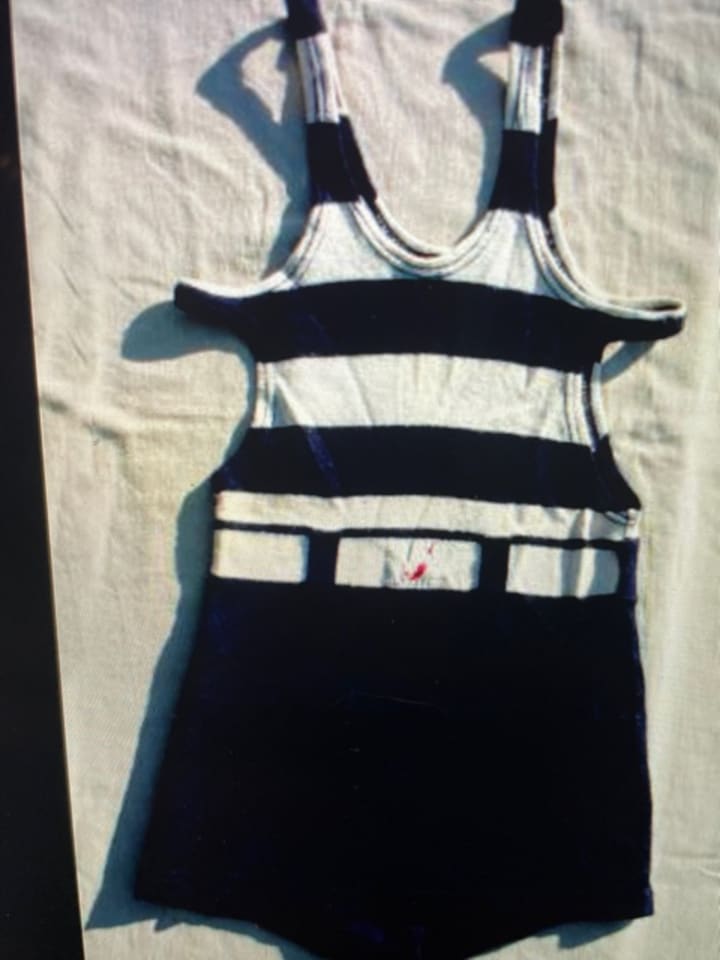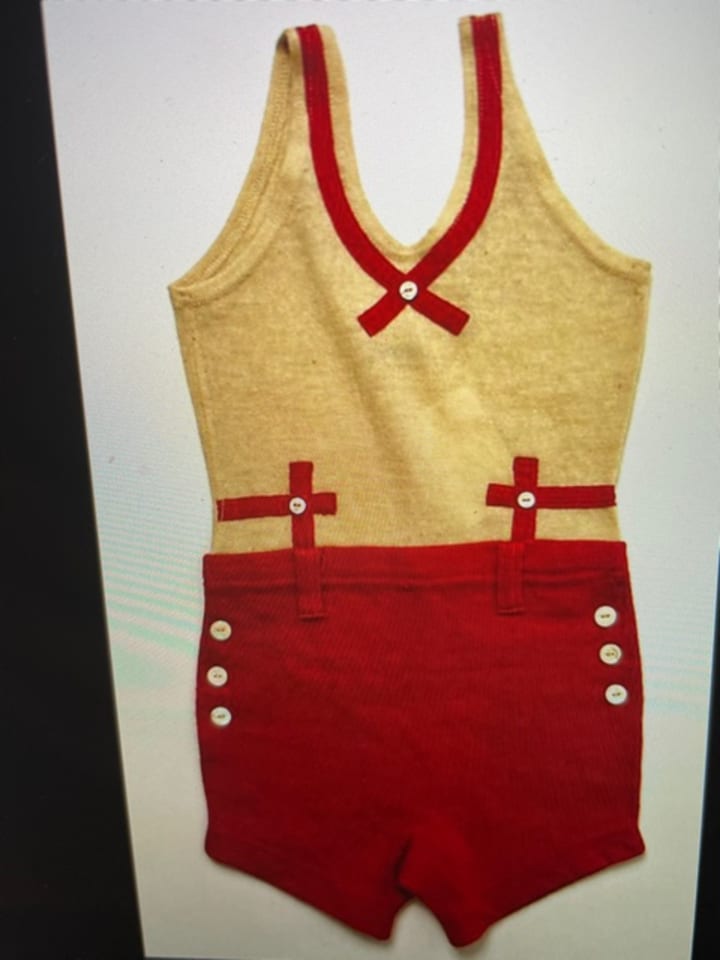 IN FLORIDA? "You're going to Florida, you're going to need a suit..." Is wool too warm for a tropical climate, you ask? Wool actually pulls moisture, sweat or water, away from your skin so it keeps you cooler in hot climates. Unlike cotton, also a wonderful natural fabric, but nothing you would want to wear at the beach or in the pool because it holds moisture and keeps it close to your skin. Que the chills. Wool also is naturally UV protectant. So if your aim is to spend a lot of time in the sun then you can appreciate that long term benefit to the health of your skin. Wool is also naturally fire retardant so if your beach day moves into a bonfire beach night, you can sit a little closer to the fire. And remember it's temperature regulating so you'll be more comfortable in the cool evening air.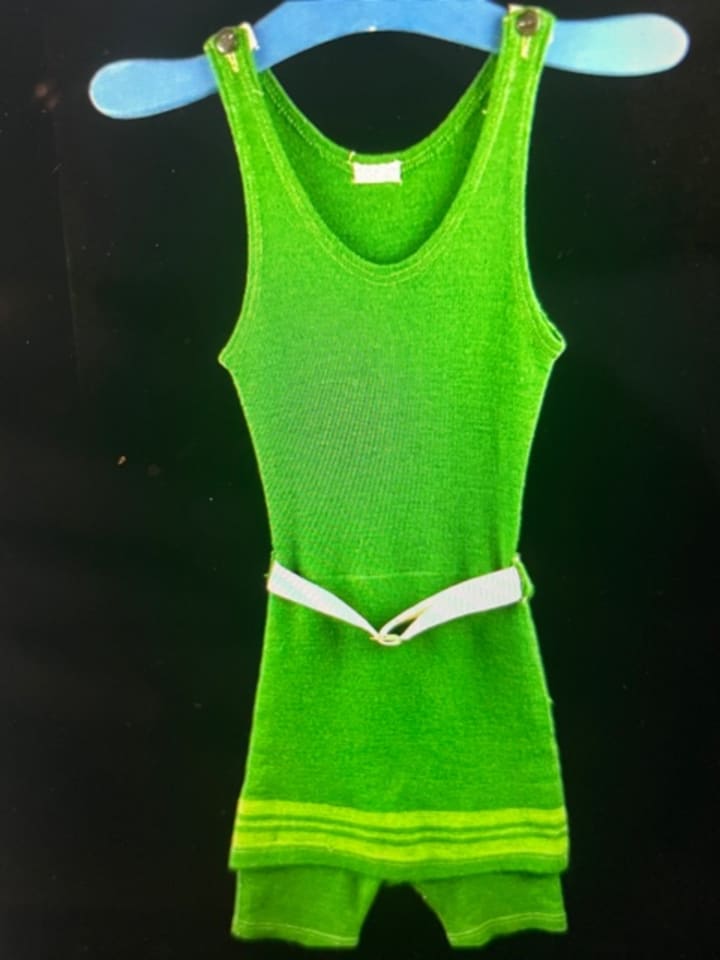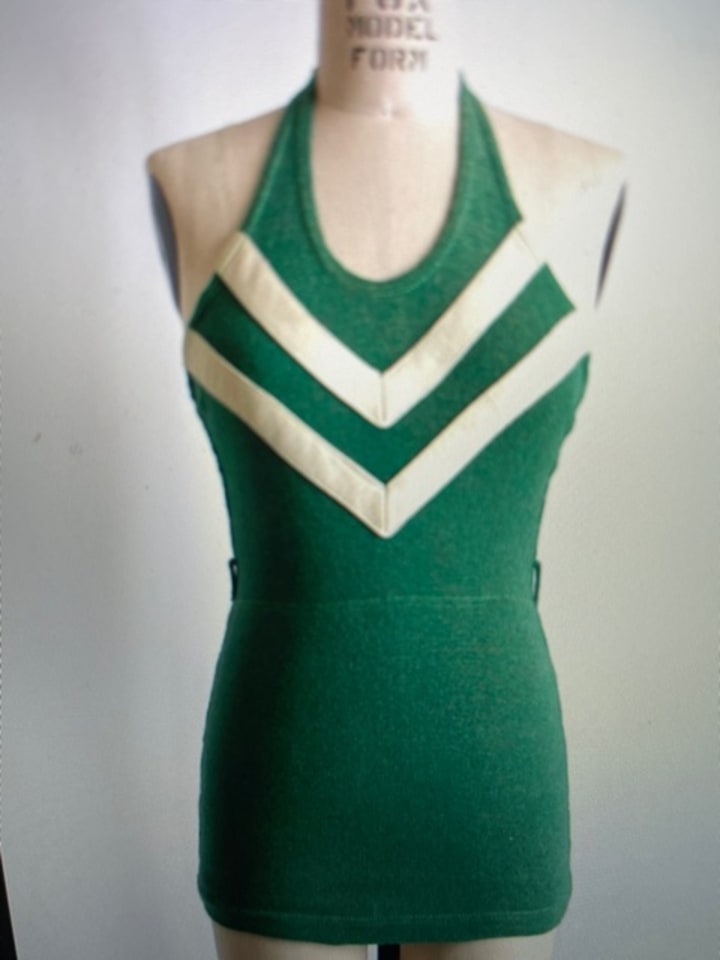 COACHELLA? Yes! I'll admit I've never been to Cochella but I've been to some music festivals in my day (Lollapalooza, Lilith Fair, Warped Tour at some point in the 90's and FYeah Fest in the mid 2000's in LA. Is that even a thing anymore? New Orleans Jazz Fest?...ok maybe that doesn't exactly count.) and the common theme is to dress comfortably, be practical, and always with a bit of self expression. For some of us this might be as easy as a T-shirt and jeans (that's me) but from the images I see of Coachella, fashion is taken a little more seriously. And you're in the desert. And perhaps chilling Palm Springs poolside at night. Pair your wool belted onesie with a brimmed hat, great earrings, lipstick and some cool tennies and I'm totally feeling Colorado Coachella Valley Desert day to night. Just sayin.