Have you seen them? I have. If you don't, then you have to.
You know... The shoes who are white and comfortable. And it fits with every outfit you are wearing, even with the most chic dress from your closet.
And there are so many variations of the white shoes. I love them so much.
My daughter has them too. She must have had it in her closet. Otherwise, she in not fashionable.
I am talking about the white sneakers. They are in trend again.
Every Instagram post is full of white sneakers. I have to admit, sneakers are walking incredible on your feet. I mean, the softness, the kind-hearted texture wrapped around your feet.
It feels amazing.
I tell you what, white sneakers are from all years and are with every outfit.
And yet, they are looking good too.
Even Queen Maxima of The Netherlands wears them too, years ago. She paired them with a light brown skirt and just a white t-shirt too. This is a royal look, but still a daily look. In this area you can not wear high heels.
Outfits I love to see them with
I love seeing white sneakers with so many outfits. I have seen them with nice chic skirts and dresses, daily outfits, and just chill outfits. I love to wear them too (I have had them in the past, but they were broken at a sudden time, by just wearing them too much).
Skirt with a t-shirt:
Skirt, a t-shirt and a pair of white sneakers are always a trend to wear. They also look very good in your closet.
Denim dungarees with a simple t-shirt:
Denim dungarees with a simple t-shirt goes with every white shoes. Denim is always a go to with every kind pair of shoes. Denim is a type of fabric that can go with all types of footwear. And white sneakers are so easy to wear.
Summer dress:
Dresses is what a woman wear all day long in the summer. And summer dresses are the dresses that also goes with white sneakers. Most white dresses goes with flat white sneaker with low sole.
Blouse with a chic skirt:
A white, or any color blouse, with a chic pleated A-line skirt is a go to for any party you are going, or just a family event you are attending. Tuck your blouse into your skirt and you are ready to go.
T-shirt with a denim skirt:
Since I have my denim skirt, I am so much in love with it. I got so many compliments about it, that I wanted to include this in my list.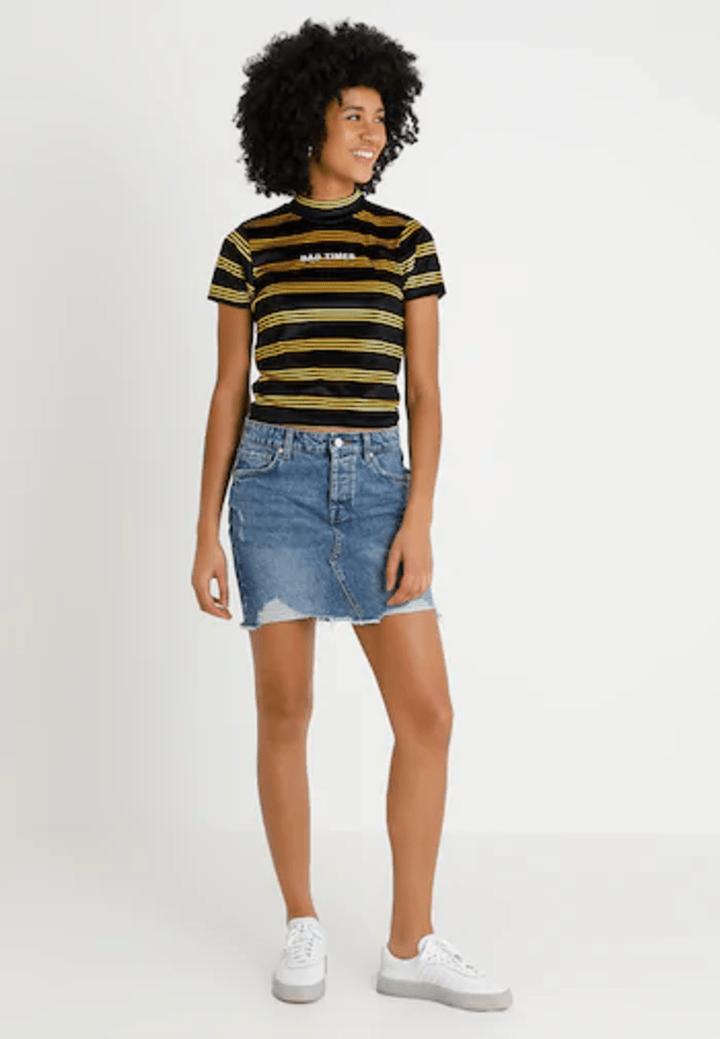 How do you like to wear your white sneakers? Do you have a favorite outfit with white sneakers?
Influencers wearing white sneakers
Influencers are the one you should have as a brand. They are influencing their followers with what they are wearing. What they love to wear. They earn money with what they are influencing their followers with.
Influencer Louise Cooney wears them to an outing. It fits in front of this castle, even when this building is very old.
One of the RareTrio guys wears them in Santorini. Very good for this kind of weather too.
Samira from leathertolunch.com wears white sneakers with a comfy outfit.
Mads Keilberg from scandinaviancloset wears them with jeans.
Simmran K Mundi wears them with a blue jeans outfit. This combination always a go to.
Even older people can wear white sneaker, just like Griseldis.
I preferably like wearing white sneakers with a comfy outfit, or under a blue jeans skirt. I don't wear them a lot, but if I had to choose...