Which type of leather Jacket is best?
Tips To Buy a Perfect Leather Jacket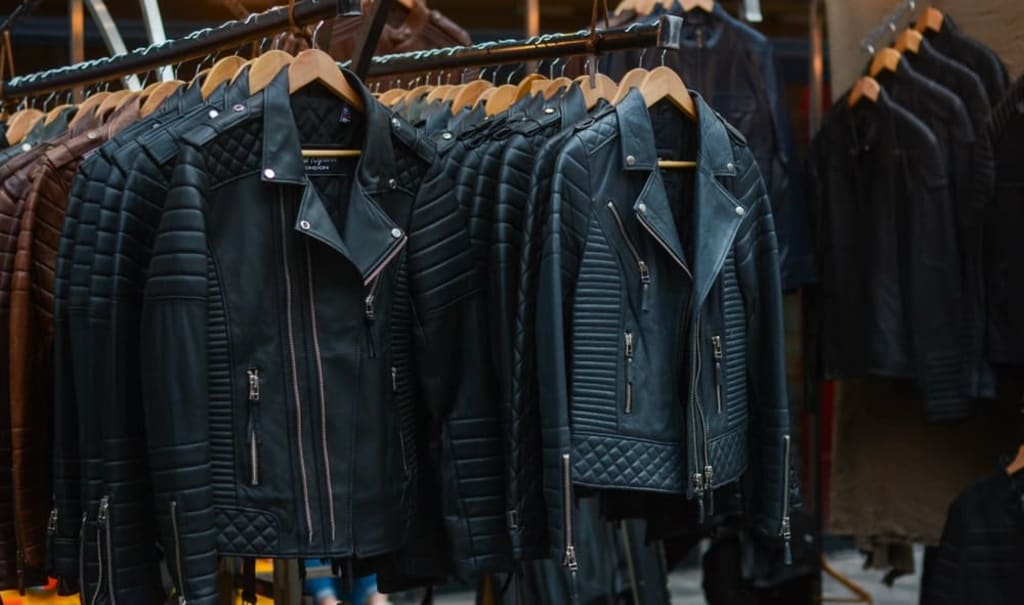 The leather jackets are one of the most popular outerwear across the globe. The people from every country that has a harsh winter season want to wear leather jackets as it is the best material that can combat the harshness of chilling winter breezes in an effective manner. A good leather jacket can be with you forever provided you choose the right material and the right style according to your choice, physique, and personality.
There are many factors that make a leather jacket last long and one should have all the information about it before buying a leather jacket. Before you buy a leather jacket you should keep the following things in mind.
Major Types of Leather Used in Jackets
There was a time when the cowhide was considered to be the most suitable for leather jackets. The main reason for it was the toughness and durability of the leather. With the passage of time, one more type of leather entered the market and replaced the cowhide, and shifted it to the number two position. It happened because the cow leather hide leather was not only strong and durable but much heavier and hard as compared to the lambskin leather. The jackets made of cow leather were so stiff that many of the routine physical activities were hard to perform for people who wore the cow leather jackets. If you look at the price of a cowhide leather jacket you will get to know that it is much cheaper than many other types of leather. The following is a brief description of some commonly used types of leather that leather lovers want to wear.
Cowhide Leather
Cowhide leather is considered to be the most durable and sturdy type of leather that could last a lifetime without much care. It is not very expensive leather as the designers or the manufacturers can easily make two jackets out of a single cowhide. One downside of cow leather is its weight and a bit harder nature as it is a hindrance in a lot of routine physical activities.
Lambskin Leather
At present, lambskin leather has surpassed cow leather as it is much softer than cow leather and warm enough to work as protection from winter chills. As the lambs are much smaller in size the manufacturers have to use one or more lambskins to make a single stylish jacket. This fact makes lambskin leather much expensive as compared to cowhide leather. The lambskin leather is so soft that it adjusts itself according to the body curves and does not cause any hindrance in any physical activity.
Calfskin
Calfskin is another type of leather that is used in the apparel industry just as much as any other type of leather. The Majority of leather apparel designers prefer Calfskin over cowhide and even lambskin. The reason for this is the durability of calfskin is just like that of cowhide and the warmth and softness is just like that of a lambskin. For a dairy farmer raising a calf to maturity is much more beneficial than selling it as a calf because a full-grown bull or a cow is bigger in hiding size as well as meat.
Suede Leather
Suede is yet another type of leather that is prepared by separating the top layer of leather from the corium that is the rougher bottom layer of the leather. The leather is then further split into layers but this process depends upon the type of leather with which the suede is being prepared. Mostly the suede is prepared with lambskin and goatskin though lambskin is softer as compared to goat the goat suede is much more durable than lamb. Suede needs a lot of care and maintenance. Suede cannot withstand water and the area that gets wet usually gets harder but thanks to the new inventions we now have a number of chemical coatings that prevent the suede from getting hard on wetting and make suede waterproof.
Tips To Buy A Perfect Leather Jacket
• Never choose a leather jacket that has a plastic-like look as this type of leather jacket might have a mixing of faux leather to it. The leather jacket with extraordinary shine is not always real leather.
• Always choose the style that suits your age and personality. While Biker jackets suit young men the simple plain leather jackets are best for elder men.
• When it is about a leather jacket it is about affordability too so you should always try to find the best style and the best type of leather that you can afford.
• Always check for the quality of lining, stitching and zipper when you buy a jacket. The interior lining is an indication of either inferior quality treated leather or faux leather.