What to wear on valentine's Day if it's cold?
Don't worry! Online women's clothing stores have all your stunning valentine's cold outfit ideas you can grab at a reasonable price.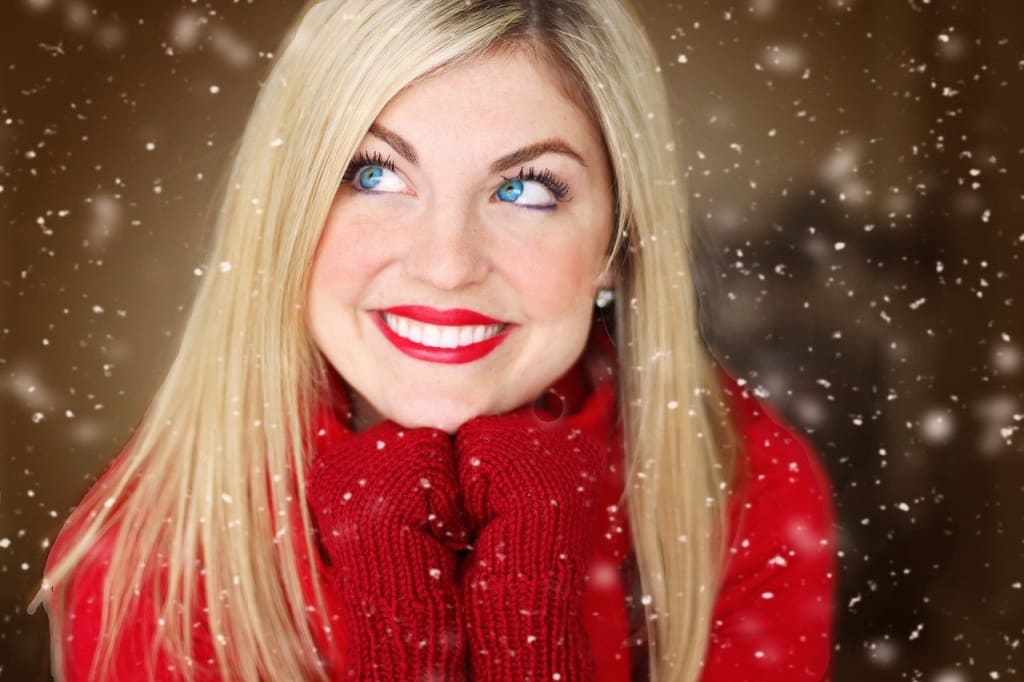 Yup, yup, yup! Valentine's Day is almost here! No matter if you are still single, dating, or married, it is a day to express love to those who matter in your life. It can be your family, your best friend, or your partner. So let's not get worried about whether you have a man or woman in your life to celebrate this special day and what to wear special.
We are all loved, and we can use this day to express our appreciation to those who love us. Depending on where you live, dining out, or going for a romantic movie, you want to dress to impress. And if you're fashion-minded, your Valentine's Day outfit has to be equal parts sexy, trending and stylish. If you need some help with what to wear on Valentine's Day, an online women's clothing store is here to help you!
Explore Valentine's Day stellar cold weather date outfits ideas
Hoodies with leather pants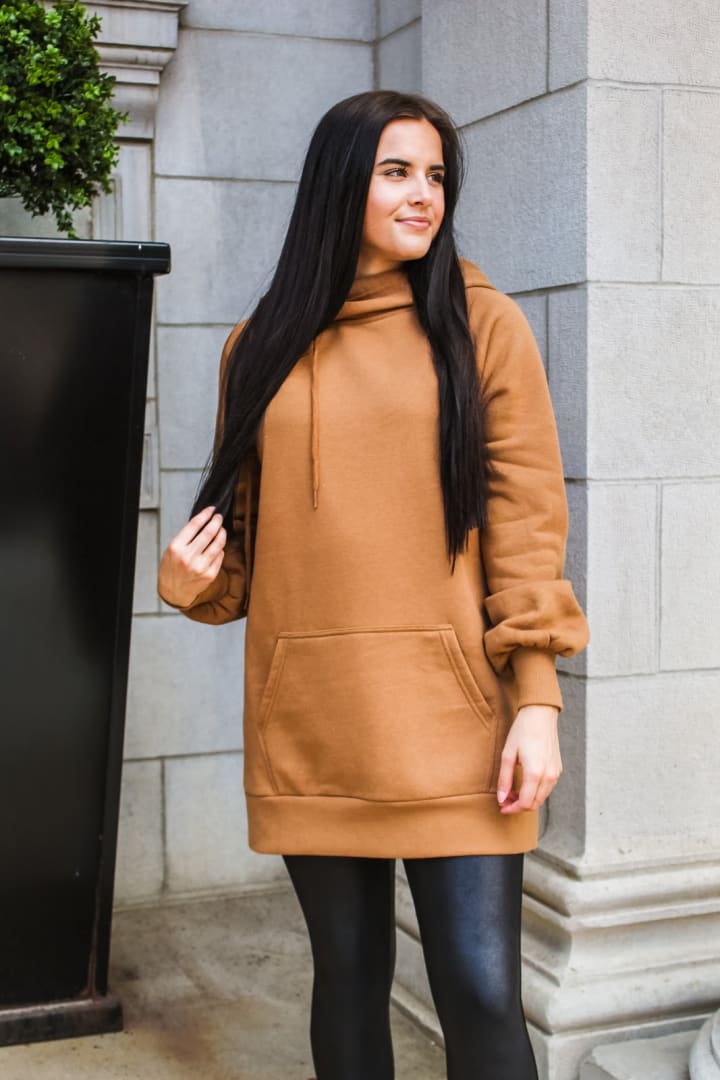 Polka dot or cheetah prints if we're getting specific. But really, any tights can dress up any outfit this Valentine's Day while simultaneously keeping your legs warm!
We inevitably look for different stylings to wear and coordinate the trend with our outfits and patterned or leather tights will add a killer look to your outfit. Tights mean to be worn in colder weather. Hoodies for women add color to your outfit by styling them patterned tights to keep you warm when it is brisk or cold.
Midi dress, knitted coat with a crossbody bag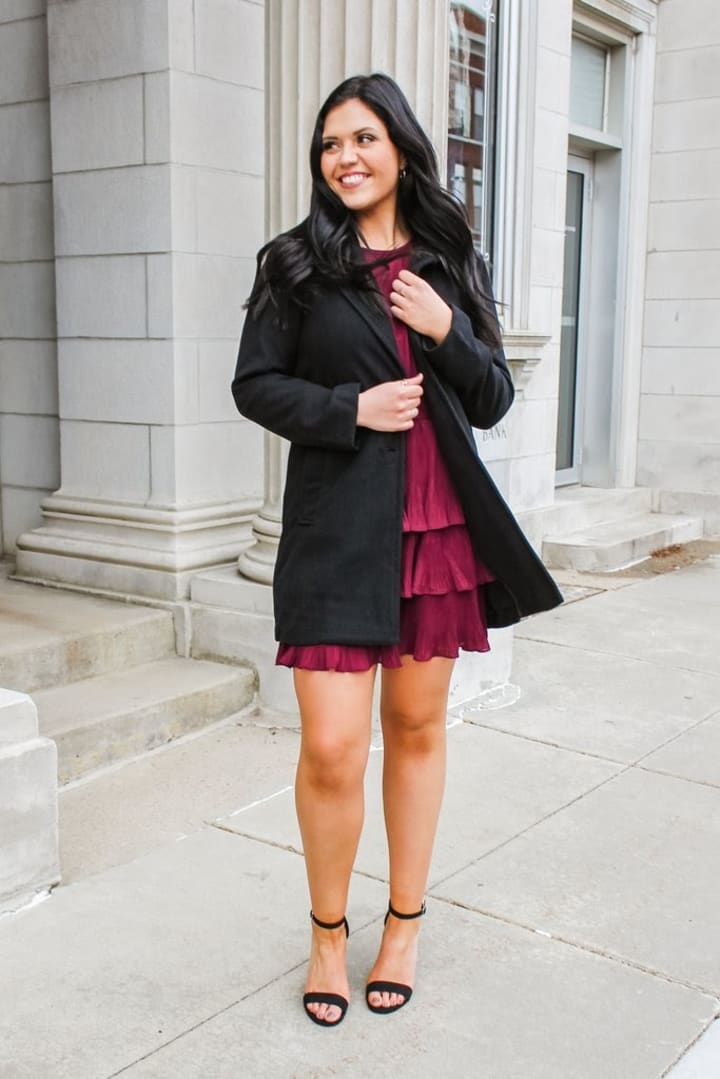 Chances are there that at least one of you out there is thinking about the classic Netflix show and chill for your Valentine's Day plan. Not making any assumptions on our end, if you want to be warm, stylish, and comfortable, Dakota boutique recommends sweater dresses and oversized cardigans for women.
A cute ruffled dress with a knit black coat is one of the best outfits to wear on a winter valentine's Day! These stylish dresses make layering simple and almost a necessity on winter days call for lots of layers. Add this dress to your top of the favorite list, and you won't regret it!
Cozy sherpa vests, denim, and sneakers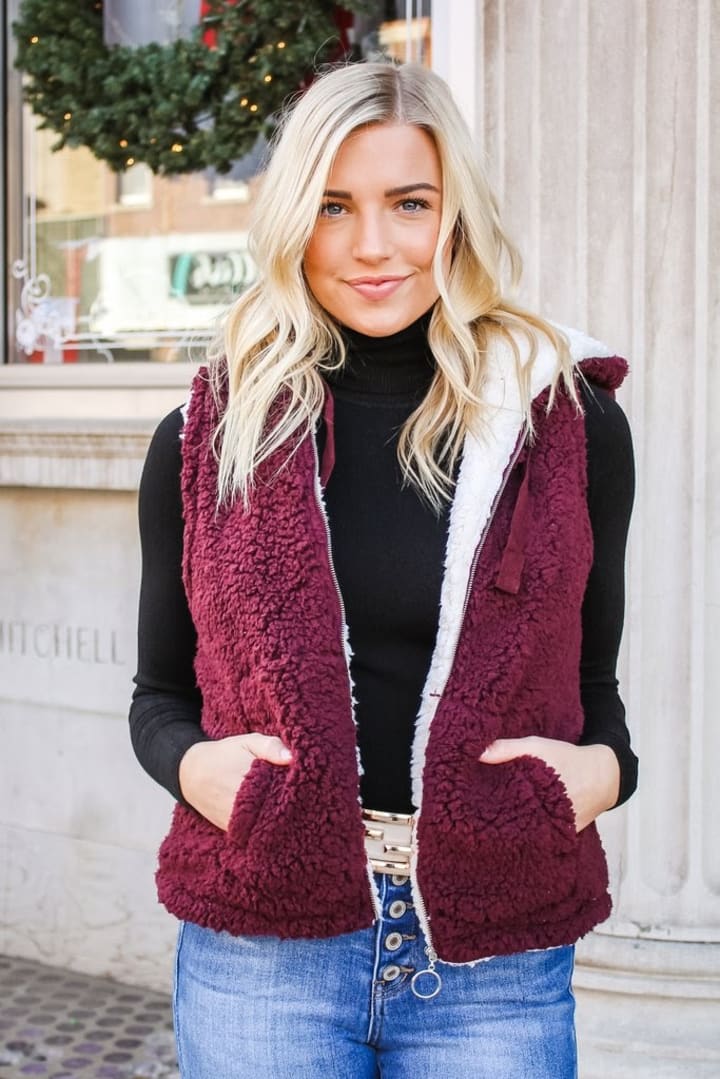 It's Valentine's Day, so there is nothing wrong with the desire to look sexy! Well, the only problem we faced on V-Day falls during winter. However, there are still some trending ways to get a flirty look without bundling up in heavy puffers and snow pants. Instead, opt for denim and a cozy sherpa vest!
There is nothing greater than snuggling up in a warm sherpa vest on a cold winter day. However, being comfortable and cozy doesn't have to be reserved just for the comfort of your home. Get cozy and comfortable on your V-date with these amazing sweater options in clothing stores in Mitchell, sd.
Knitted heart print sweater, pants, and beanie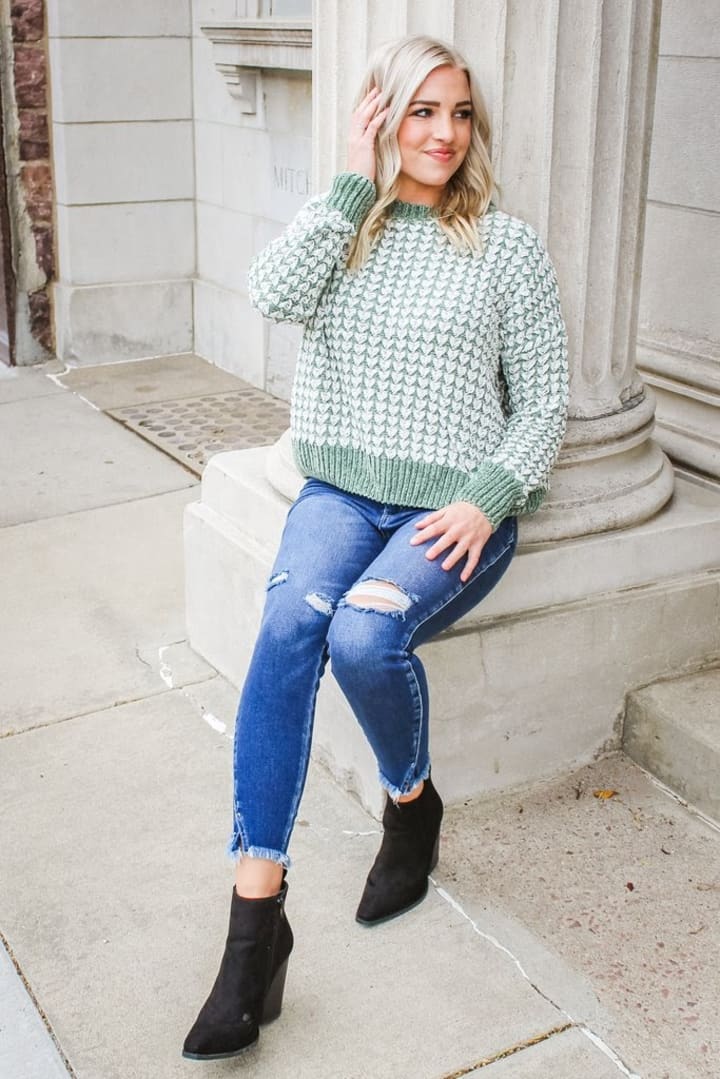 You surely want to be yourself as well as being gorgeous. For a cold Valentine's dinner date, go with a cozy and comfortable knitted sweater and have a smart baggy look. Pair it along with denim pants and booties. Add a puffy pom beanie to your look, and cherish a cute look for your date.
Being comfortable on your date with a partner will bring out the best of your personality. Your man would love to see you being yourself on the date, and with this outfit, you can be you. Get it purchased now from an online women's clothing store and impress your love.
Velvet jumpsuit with turtleneck and booties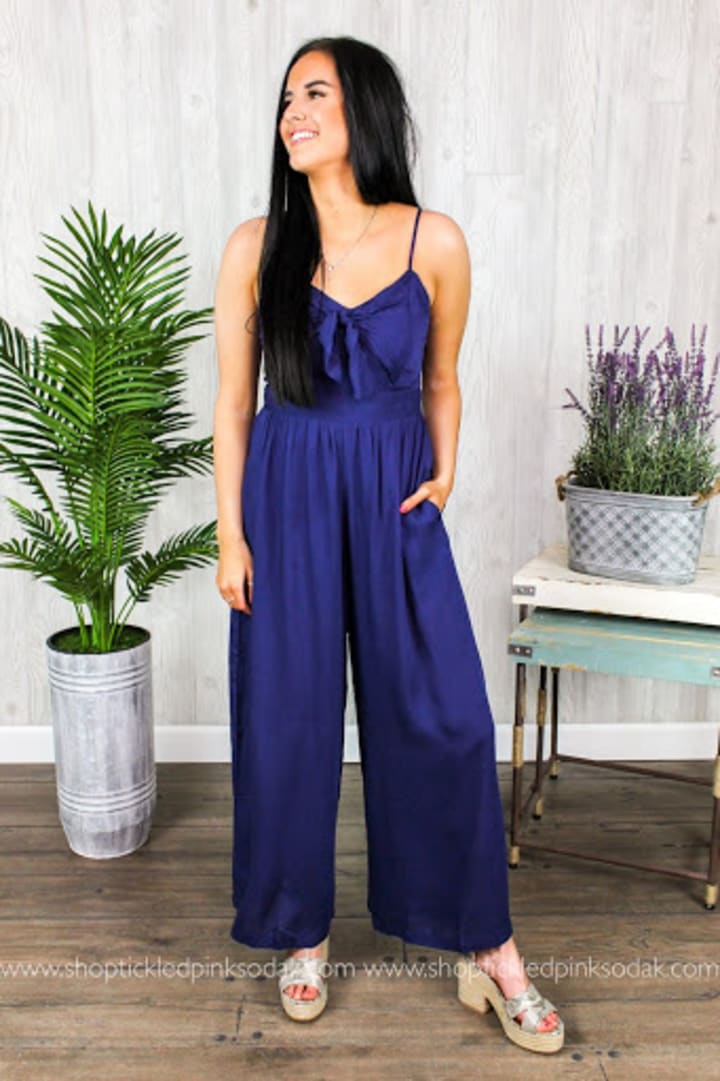 Get your hands on the classiest trendy outfit of winter – a jumpsuit! For your Valentine's Day date, try out matching your jumpsuit with a turtleneck and booties. Go for a subtle color turtleneck such as brown, white or beige, along with a dark-colored jumpsuit such as red, maroon, or violet.
You can totally pull-off this gorgeous valentine's outfit for your dinner date. Don't let cold winters stop you from being stunning and elegant. Get a cool shoulder bag and classy shades as well to spice up your V-day outfit.
Faux fur coat, t-shirt, and pants
Faux fur coats can transform the look into a stunning way that you can carry to your dinner date. Dress up in a vibrant t-shirt along with blue jeans, and throw on an elegant faux leather coat to accessorize your glam look. Add spiciness to this outfit with boots and a handbag.
Leave your hair open and go out in swag. Be happy and charming with these boutique stores' online collections and feel beautiful!
Grab your sassy cold outfits now!
Let this Valentine's Day date be all about expressing love! Dress up in style for your man and impress him with your stylish dressing from an online women's clothing store. Let him get you roses, gifts, and packs of chocolates, whereas you just put your effort into dressing up in a charming way. Make him appreciate the effort that you've put in to get all dressed up for him.
Be lovely and cute! Happy Valentine's Day!