Wear Beige and Have a Great Look
Fashion Tips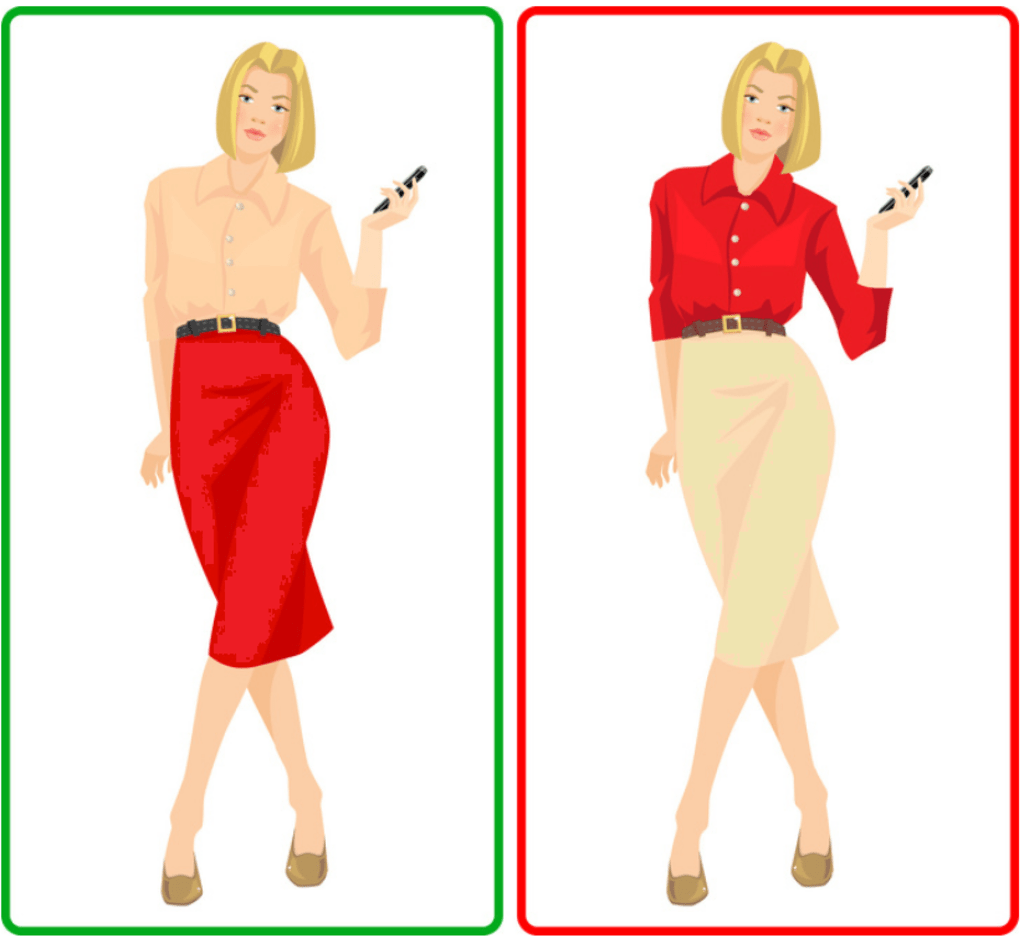 The beige color carries its nickname very well, the "second black," thanks to its versatility. It will always find its place in your outfits and the wide variety of "nude" tones allows you to choose the one that suits you best. Let's check out what helps to sublimate this color and what to associate with it to look stylish.
In addition, we have assembled the most relevant and beautiful associations, as well as the nuances that must be kept in mind to make your outfit memorable and current.
The ability to distinguish beige tones often attracts many jokes and mockery. But even so, it's worthy of dominating this science so that the nude tones work in your favor instead of giving you an older look or it potentially bringing out your imperfections.
For the "winter" type, low-saturated beige tones with a sub-tone of gray or fresh purple are the most appropriate.
For the soft "spring," the classic beige is the best: Warm tones that pull on the yellow. Avoid dark beige.
The "summer," go with the cold beige tones with a pink, lilac, or gray sub-tone. Avoid beige with yellow tones too pronounced.
A bright "autumn" will be very pretty with warm tones and a yellow subtle, caramel, golden, or light khaki. Avoid beige with a pink undertone too pronounced.
Beige and gray can used in the same way and are considered basic. Their combination brings an elegant, calm, and complete image. It is a classic that looks well with virtually everything. Depending on your preferences, it can come in many different ways.
Make the shades of gray coincide with your type of color, and keep in mind that for light beige tones, that it is better to choose light gray tones: Those that are reminiscent of a light mist. The color of the wet asphalt goes well with the dark beige.
The associations of gray and nude will create a touch of contrast in only one case: If one of the tones is brilliant. Better to be a silver gray so we can create a daring outfit with sequins and fabrics that shine.
Bright Contrasts
Associating light colors with brighter colors is still relevant. This builds a perfect combination without forgetting to add a little nuance.
Red: The beige tones soften the red color if you want it to be what stands out in your outfit. The red accessories will bring bright touches, without attracting too much attention.
The combination of a red top with a beige bottom can bring the outfit a controversial touch, as if you were not wearing stockings! To avoid this, opt for a little original shoes that will complete the outfit harmoniously.
Dark fuchsia: The fuchsia too loud is not a good travel companion for beige, but the deepest tones will be very good on a background "nude." This also applies to the trend color last season: Purple. Beige balances everything and makes purple tones softer, warmer, and more moderate.
Wine color: The beige tones make the Bordeaux more feminine. So that the outfit is interesting, it's recommended to use different shades of beige and combining them with burgundy in equal proportions. The accents with the wine color will also complement each other very well wearing a completely beige outfit.
Green: By combining the tones of beige and green, you must keep in mind the temperature of the two colors so that the outfit is harmonious. The tones of cold beige combine better with cold green (turquoise or mint). Classic nude tones will go very well with a warm, saturated green.
Blue: This nice contrast to look at is always relevant, but of all the bright colors, the beige can be lost in the blue if the latter predominates.
Terracotta: If you combine the neutral beige with the warm terracotta color, you will get a very warm and inviting combination. You will not go unnoticed, but without attracting too much attention to yourself.
Beige and Black
This concise and always winning wedding is ideal for those who work in an office, but also for an everyday outfit. You will be able to correct those small defects of your silhouette.
You can visually reduce the size of your hips if you combine skirts, pants, and black dresses with beige shirts and jackets. Dresses and skirts with asymmetrical patterns, as well as elements of beige and black, also make the silhouette more slender.
About Author:
Karen Berns is a business coach and writer at a custom essay writing service with over five years of experience. She specializes in creative writing. Her job is her passion. Her main goal is to help people find balance in their lives. She wants to share her experience and inspire people to take a risk and change their life for the better.
tips