Vintage clothing - too big or too small?
What to do if you have bought vintage clothing that is not your size.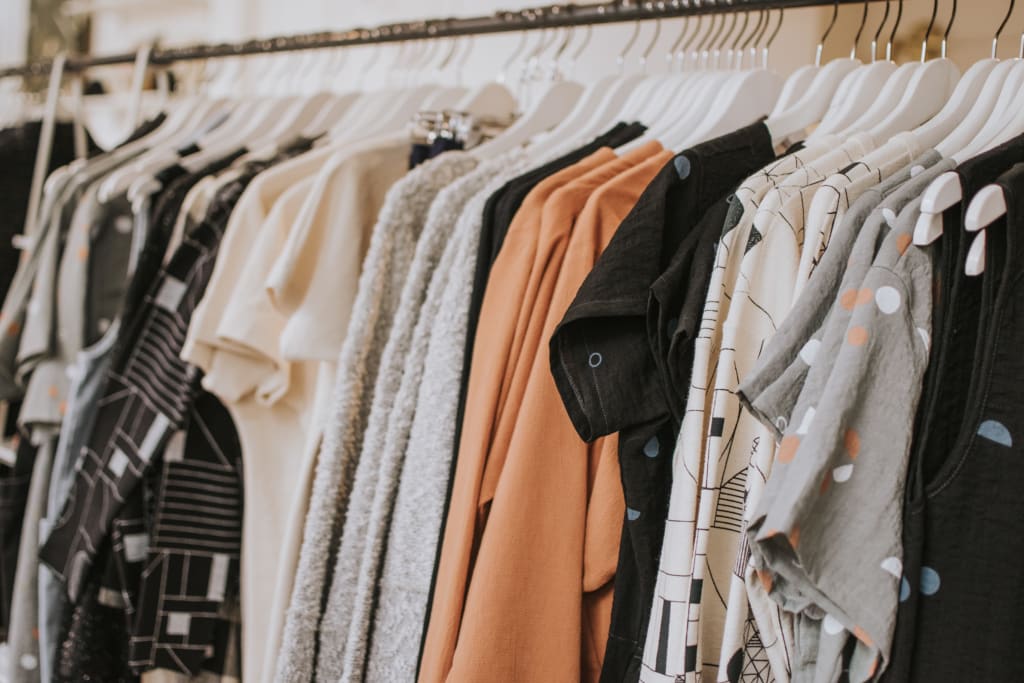 From years of purchasing vintage I've realised one thing…. vintage clothes can come in irregular sizes, dimensions and shapes.
Fundamentally this is because over time there has been different size averages. According to the Independent; 'Women's bodies have changed a fair amount over the past 60 years, and new research has confirmed just how much. In 1957, the average British woman was 5ft 2ins tall, weighed 9st 10lbs, had size three feet and was a dress size 12. Today's British women are 5ft 5ins tall on average, weigh 11st, have size six feet and dress size 16.'
Although this may be the case, it still can be rather disappointing when you come home from a vintage fair or receive an order and the item is far too big or small. So I have put together some tips to consider before shopping for vintage items:
1) Keep your body dimensions and measurements in your phone so you can refer to them while shopping for vintage items. This can include your waist, hip, arm and leg dimensions.
2) Take a measuring tape with you - this may seem a little extreme but at least this will reduce the amount of returns.
3) If you have the opportunity, try on the item or ask if there is a refund/exchange policy.
4) Check all the product measurements and dimensions if possible – this may be easier online.
5) Always keep in mind that vintage will be a couple sizes different, for example a Large may not be a Large.
If a vintage item is too small….
If you still end up purchaing an item and its too small, instead of leaving it at the back of your wardrobe, the best thing you can do is either donate, resell, swap or reinvent it.
My first suggestion will always be to donate, resell or swap it as I believe vintage should be kept in its original state for others to appreciate however if you are really keen to wear it, as a last option you could reinvent it. Get creative! Add material that is similar to the design to make it fit and or ask your local tailor to adjust the garment so it can be worn.
Remember always think of ways to prolong the item's life while keeping its original form because unlike modern preloved fashion, vintage is unique.
If a vintage item is too big...
Personally, finding smaller sizes in vintage sport garments for example, a hoodie or t-shirt is definitely hard to find. I assume in the 70s and 80s urban women's active wear had only just kicked off unlike men's active wear however this has left us with a lack of smaller vintage hoodies and tops for women. Personally, I don't mind because I love a baggy vintage hoody or t-shirt as there are lots of ways you can wear it...
1) Add Accessorises
a. Scrunchie
A baggy jumper or a t-shirt with a scrunchie gives off a cute casual look, very 90s and still looks good today.
b. Jewellery
Introducing jewellery adds an additional feature to a garment. Sometimes I will wear a plain vintage jumper along with a fine gold chain as it adds a slight sparkle.
c. Belts
I've bought long vintage blouses and t-shirts and worn it without belts however I feel like a belt can bring in the waist, which can create an hour glass figure. Belts can enhance your body shape and be a great fashionable addition.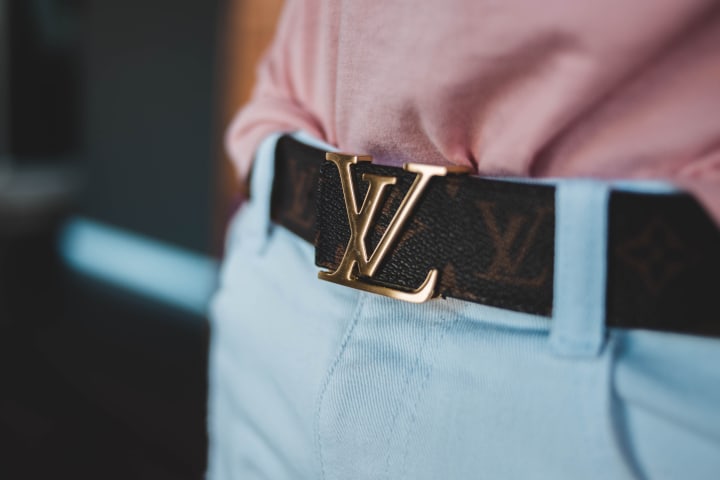 2) Tuck it in
I love an oversized sports t-shirt tucked in skinny jeans along with some scruffy conversers.
A simple, classic, dress-down look. Personally, I feel like this type of style allows me to be relaxed with an essence of sexiness as skinny jeans emphasises my body shape.
So if you're about to fall in love with an Adidas vintage top that may be a couple of sizes too big, remember you can tuck it in your jeans, fling on a leather jacket then you're good to go!
3) Tie it up
On many occasions I've bought a baggy vintage blouse online that is far too big for me or doesn't flatter my body type.
So before resulting to donating, reselling or swapping it… experiment. Simply, undo a few buttons at the bottom, tie it up and fold in the sides. This look is lovely in the spring or summer… a timeless look that makes an over-sized blouse become fashionable.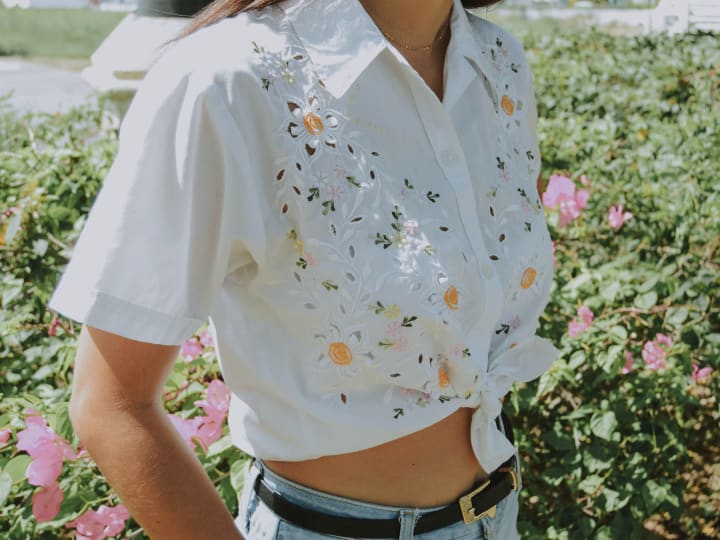 3) Fold it up
We've all bought jeans that are way too big. Again, instead of reselling, donating or swapping, fold them up at the bottom. I'm short and often experience trousers that are too long, so I fold them up at the bottom and wear boots or sneakers.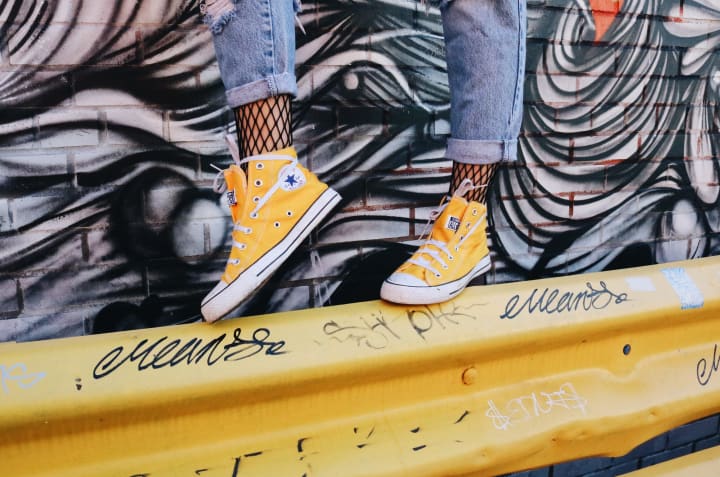 4) Wear it with confidence
Whatever you choose to wear, wear it with confidence. Remember Fashion trends go around in a cycle and always comes back around so experiment and have fun.