Valentine's Day: Outfit Ideas for Dinner or a Casual Night
You can be cute and sexy in the same outfit! So get yourself a dress from online boutiques in Hobbs, NM, and look adorable on this valentine's 2022.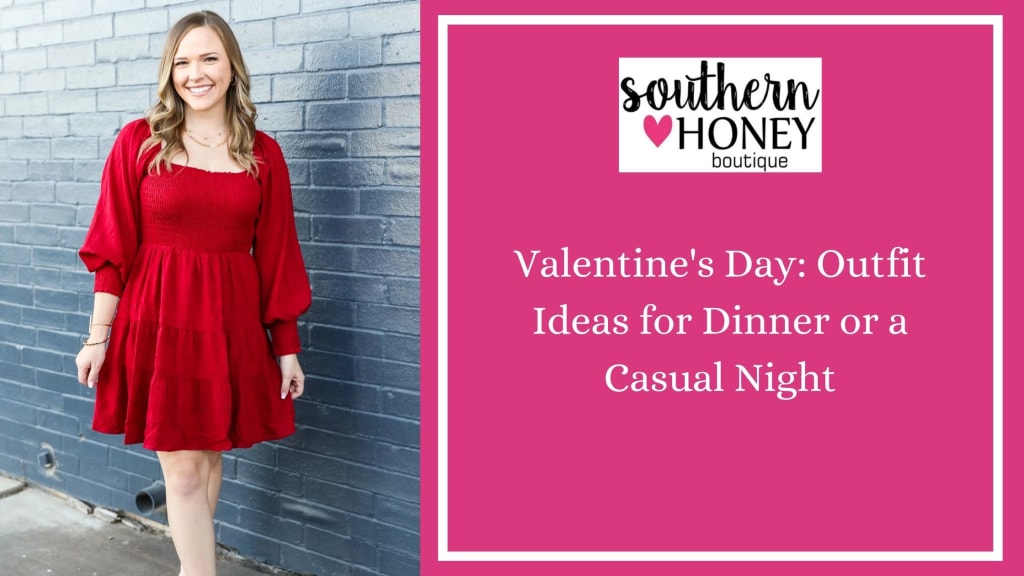 A day full of love!
Valentine's day is a day to express your feelings to someone special. It brings love and cherishes life to the people around you. Couples all over the world are celebrating this day with their significant other.
It's a romantic holiday to express how much you love each other and a great excuse to buy a new sexy outfit from online boutiques in Hobbs, NM! You can choose to either have a romantic dinner or have a casual night with your loved one.
No matter what you figure out to do this Valentine's Day with your special someone, we have something for everyone! We will be showing you outfit ideas for a big night out and outfits for the more casual couples.
Sparkle your date! Outfit ideas for your V-Day
1. Spill the Beans with a Revealing Satin Outfit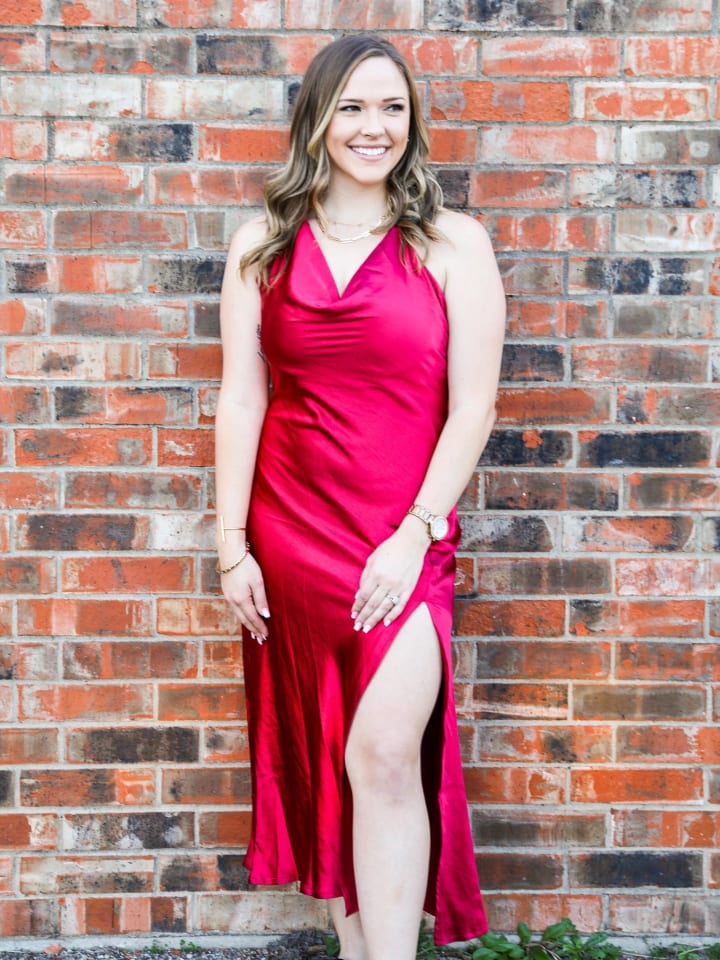 Looking for a sexy Valentine's Day outfit? Why not try this revealing satin red dress? This dress might be simple, but it can strongly affect your man. It is super tight, and the neckline shows a lot of skin. This dress comes in all sizes, so no woman gets left out.
The satin halter dress makes you look like a million bucks, and it is perfect for V-Day. It follows your curves all the way down to the right above the knee, making it a perfect Valentine's Day dress.
A great style to opt for if you plan dinner or even a romantic night in front of the fireplace. Many fancy women's dresses in online stores are perfect to wear on this day.
2. Go Western with a Casual Sequin Top and Jeans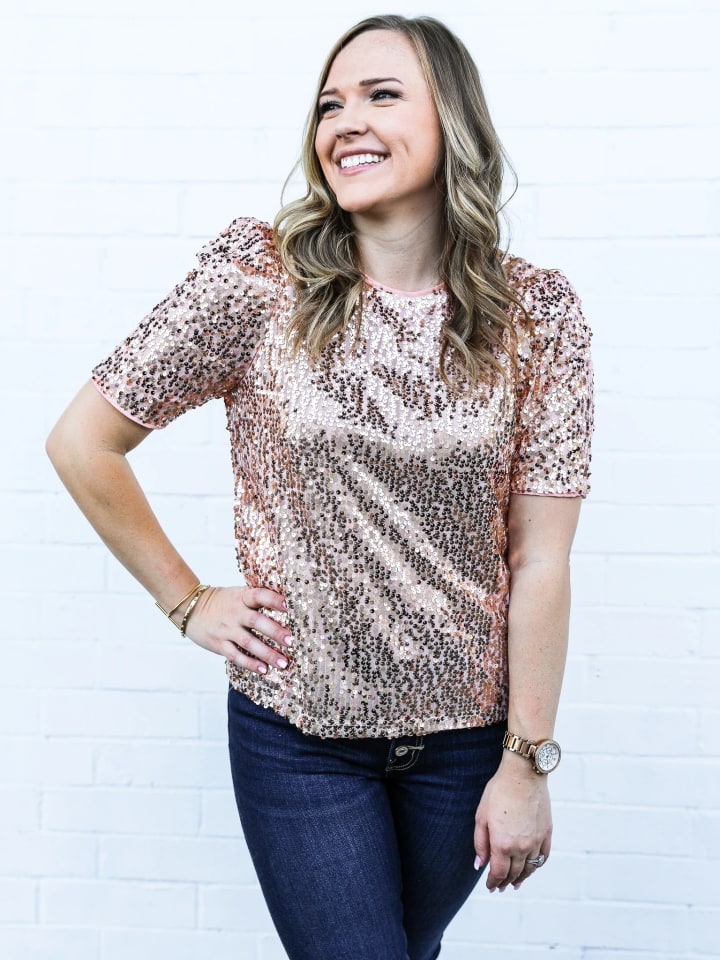 Does your man love it when you dress up more casually? Is he a big fan of the western look? Then this outfit is perfect for you! It can be casual yet sexy at the same time. This outfit is ideal for a casual Valentine's Day dinner or for a night at the movies.
The sequin top is a great alternative to the classic red dress. The western style of this outfit is perfect for V-Day, and it can be paired with some cute boots. This super comfy outfit is cute and simple, yet it still looks like you tried to dress up.
You can style it down even more with some converse or high top sneakers. Trendy women's tops with jeans create an outfit that will brighten your man's day!
3. Bring Sexy Back with a Little Black Dress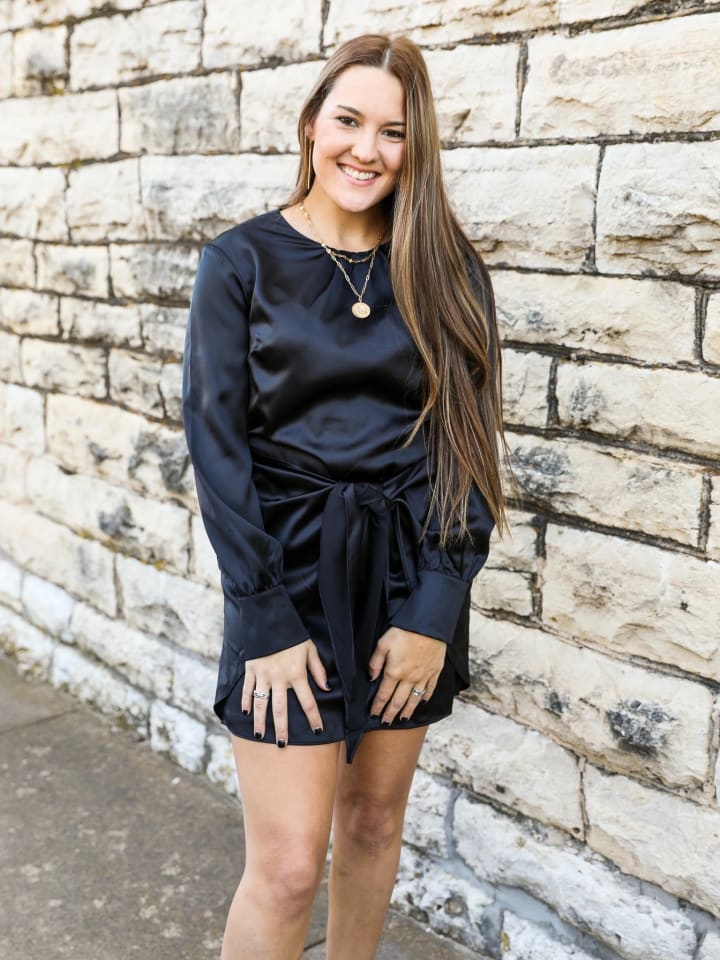 This little black dress is sexy without being too revealing. It looks classy and sophisticated while also fitting your curves perfectly. This dress is form-fitting without being too tight, and it will hug your body in all the right places.
This V-day outfit can be worn anywhere for any occasion! It is perfect for Valentine's Day dinner dates or even to the movies. This dress is simple, but it can still make you look sophisticated and cute. You can finish this outfit with some high heels or pumps and bring the classy look together.
4. Stay Warm with a Casual Peacoat and Jeans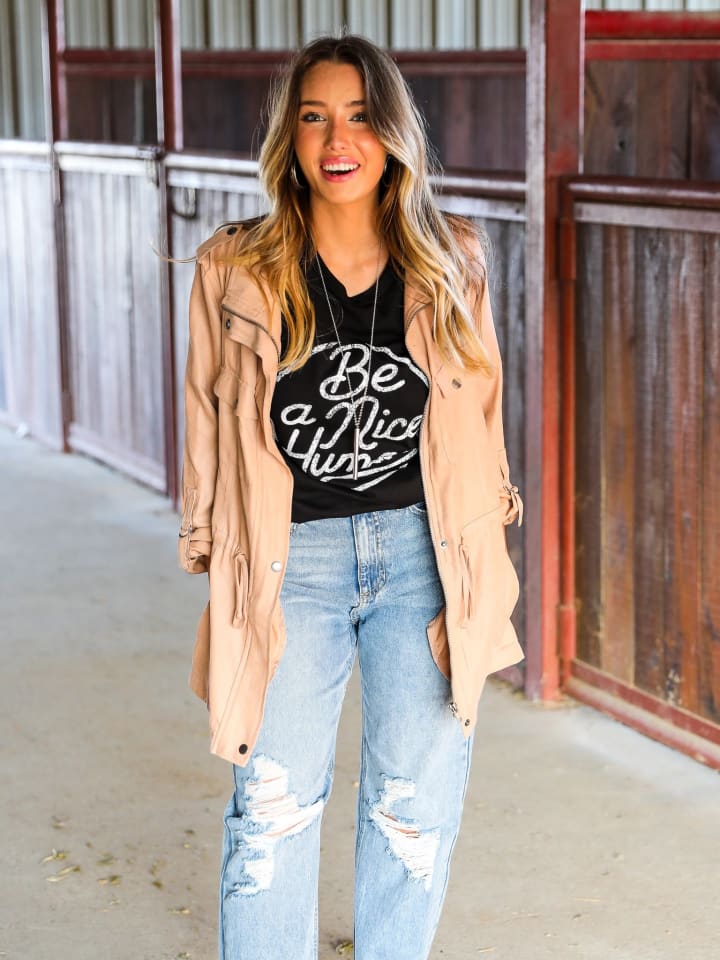 This outfit is perfect for a winter Valentine's Day because it will keep you warm and cozy. Nobody wants to freeze their butt off on the most romantic day of the year! You can still get the special look for a special day and show your love by dressing up in a cute casual style for this holiday.
This outfit is perfect for V-Day movie night or dinner and drinks at a pub. The peacoat is super warm and stylish at the same time. It looks cozy, but it is still classy enough to wear on Valentine's Day. It shows that you put effort into getting ready for this holiday without looking too flashy. These women's designer jeans will look great and keep you warm all night long.
You can style your hair in a pony or keep it down and flowing. You can wear this outfit with some cute boots or heels.
5. Be a Princess for a Day with a Puffy Dress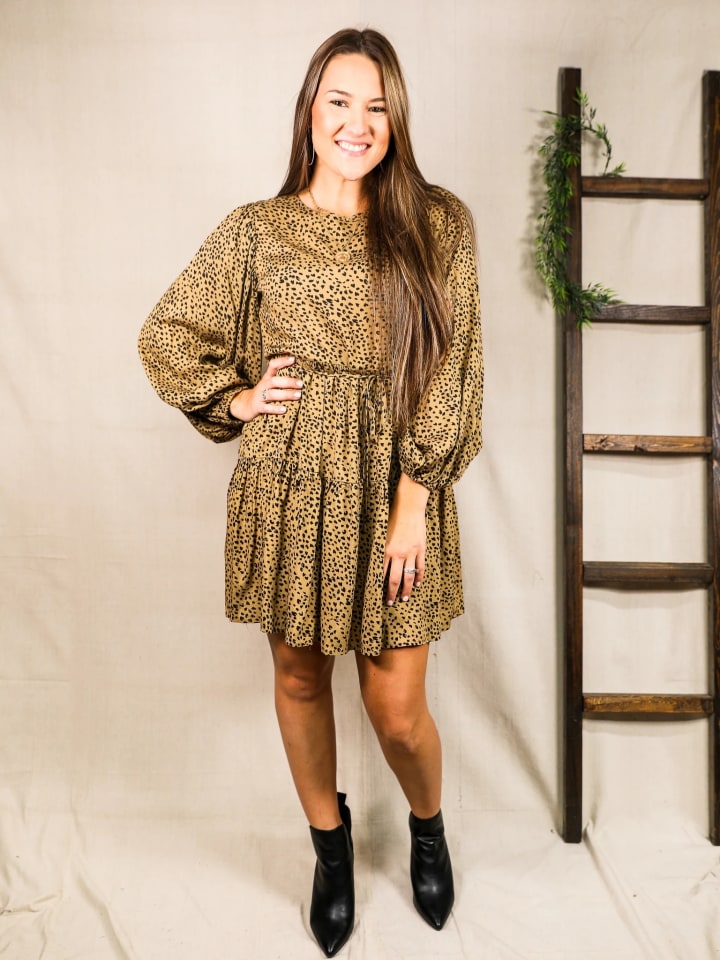 This short puffy dress is perfect for Valentine's Day because it shows that you are playful and sweet. Why not look adorable on this holiday? This dress is super unique and comfy due to its prints and hug your curves in all the right places.
This dress can be worn anywhere. It is perfect for Valentine's Day dinner, but it can also be worn on any other day of the year! You can wear this dress with some cute low-top sneakers or bring some heels from a trendy boutique to spice up this outfit even more. It is great if you don't want to dress up too much but still want to look your best. You can be both cute and sexy in the same outfit!
6. Show Off Your Legs in a Short Sequin skirt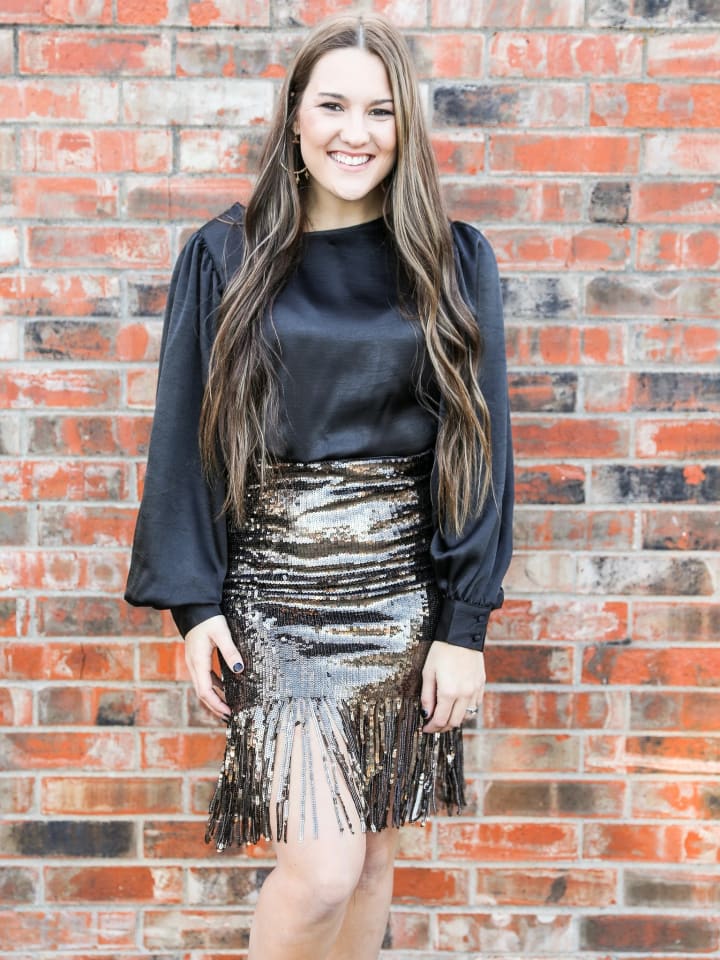 Does your man love short skirts? Then he will love this outfit! This skirt is super fun and flirty to style without being too revealing. It is short, but it does not show too much skin. You can wear this outfit on Valentine's Day for dinner or drinks at a bar.
The sequin skirt adds a fun twist to an otherwise simple outfit. You can add a cute crop top or even a sweater to this look! The shiny black puffy sleeves are super cute and will catch your man's eye. You can do your hair in a simple ponytail or leave it down for an even classier look.
Wrap up
Valentine's day is a holiday devoted to showing your loved ones how much you care. But it doesn't have to be tedious either! You can show your love and still look great. Even though Valentine's Day can be fun, it is essential to dress up for the occasion. The outfits above will help you stay comfortable and cute, so you can enjoy the day with the one you love! Online boutiques in Hobbs, NM offer clothing for women of all shapes and sizes. Visit them today to find the perfect outfit for your romantic holiday!
trends
women
tips
shopping
About the author
Visit Trendy Online Boutiques for the latest women's clothing such as graphic tees for women, tank tops, women's designer shoes, accessories, delightful jewelry, outerwear, etc.
Reader insights
Be the first to share your insights about this piece.
Add your insights