Upgrading Your Jewelry Collection? 10 Reasons to Buy Sterling Silver Diamond Jewelry
10 Reasons to Sterling Silver Diamond Jewelry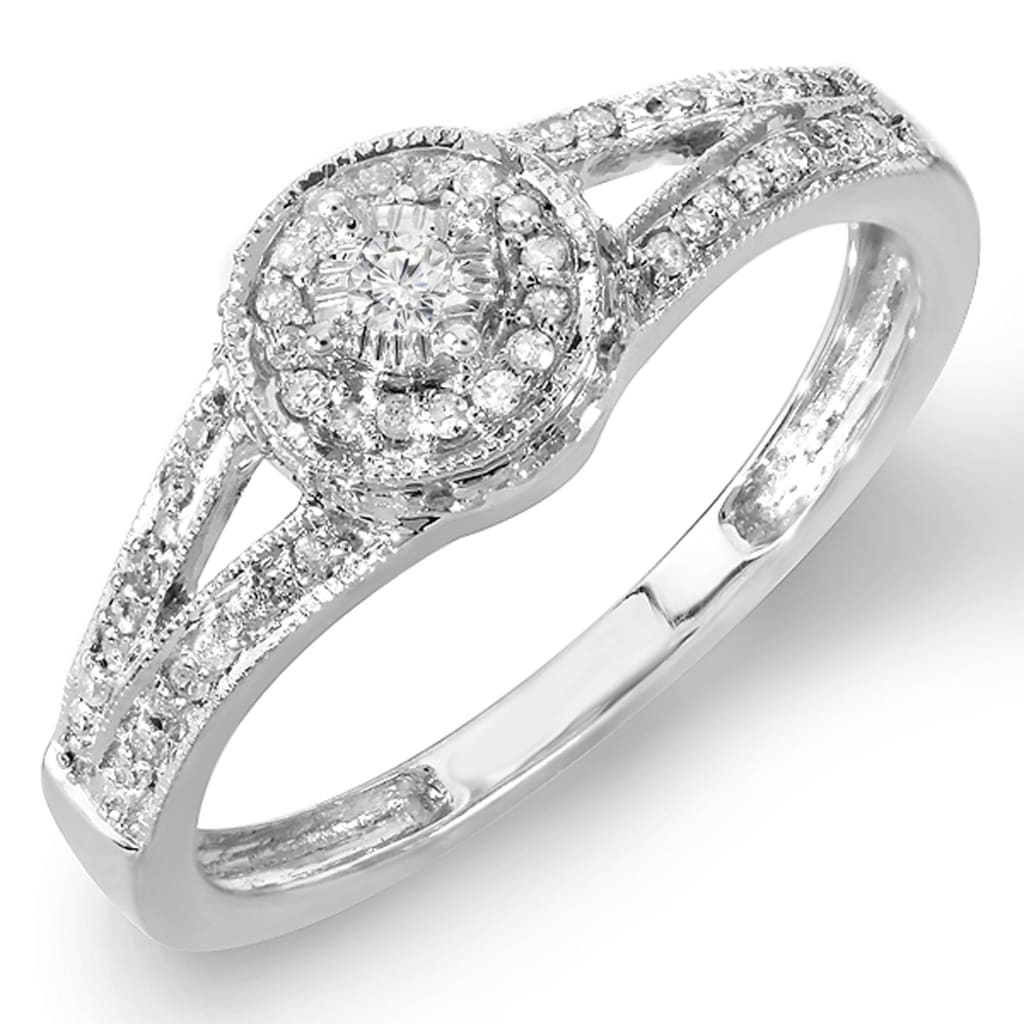 Ready to upgrade your jewelry collection with new items? For most fashion enthusiast, a diamond is the first choice when it comes to jewelry. One of the main advantages of diamonds is its versatility in jewelry styling. You can combine it with a wide range of metals and other gemstones to create dashing jewelry. Sterling silver diamond jewelry is now a trend as jewelry designers harness the qualities of the two materials to create magnificent pieces.
If you are a jewelry lover, buying new accessories is an exciting task but it also comes with some anxiety. There's a wide range of jewelry on the market and choosing the best is not easy. One sure way to make the right choice is by assessing the benefits of the jewelry you wish to buy.
This guide explores some of the reasons to buy this beautiful jewelry.
1. Durability
Diamond is renowned for its durability and this is one reason for its use in jewelry making. If you are looking for long-lasting jewelry, you can never go wrong with a diamond piece.
Sterling silver, on the other hand, has gained popularity as the best metal to set diamonds on due to its strength. While pure silver is soft, the alloy formed by the addition of copper is tough and durable. Jewelry designers prefer setting precious stones on a long-lasting metal. This improves the overall lifespan of the items they make.
2. Safety
For a long time, yellow gold was the most popular metals for use with diamonds. From rings, earrings to bracelets, gold ruled the roost. However, many people complain of skin irritations caused by allergic reactions to nickel metal in yellow gold. Sterling silver a great alternative to gold as it is hypoallergenic making it the perfect metal for use with diamond.
3. Ease Of Customization
When shopping for jewelry, you want an item that reflects your style and personality. It is not easy to find such a dream piece at a jewelry store and this makes customization the best choice.
Sterling silver is popular with jewelers as they can customize it into any desired style or design. You can set your diamond(s) in any setting. Such pieces carry more sentimental value and end up as family heirlooms. Whether you want to gift someone or buy a piece for your collection, combining sterling silver and diamond gives you the perfect piece.
4. Trendy Styling
Jewelry styles come and go and if you want to keep up with the trends, you have to stay on the lookout al the time. Jewelry designers use sterling silver to keep up with the latest styles in the fashion industry. This metal is easy to work with and mold into the latest trends. With more jewelry designers opting for versatile setting for their diamonds, it is now easier to find trendy sterling silver diamond jewelry online and in local stores.
5. Versatile Jewelry options
Diamonds ooze timeless beauty and elegance and if you love fashion, you want these gems in all your pieces. The best thing about sterling silver is that it offers endless options for creating beautiful diamond jewelry.
From diamond earrings studs, bracelets, pendants, engagement rings, wedding bands, to anniversary rings, you have a wide range of silver diamond jewelry pieces to choose from.
6. Versatile Jewelry Styling
There's a wide range of jewelry styles and designs you can choose for your diamond. They range from prong and solitaire, tiffany setting, bezel, tension setting, channel, pavé setting, halo, cathedral setting or a three-stone style.
Styling is possible because of the versatile nature of sterling silver. It is easy to set diamonds in any of these settings. Whatever you taste in jewelry, you can now find a silver and diamond item to suit you.
7. Affordability
When shopping for new jewelry, the cost is a top consideration. You have to set a budget and stick to it. When there's a diamond involved, a single piece can set you back hundreds or thousands of dollars.
The good news is that sterling silver is more affordable compared to other popular metals such as gold and platinum. You will get to enjoy that brilliant diamond in your piece without breaking the bank.
8. Easy Maintenance
Most jewelry buyers only consider the initial cost of the item. However, you should also consider the cost of long-term maintenance. Diamond and sterling silver jewelry items are tough and durable. These pieces are weather and scratch-resistant. You can wear them to work every day without any need for specialized care.
9. Availability
Sterling silver is a common metal, and so are diamonds. You can easily find these pieces online and even in local stores. If you want to customize your jewelry, it is easy to find the best quality sterling silver by checking for a hallmark. For the best diamonds, you should consider GIA certification for the best quality stone.
10. Elegance Meets Brilliance
Combining sterling silver and diamond creates a magnificent jewelry piece. Whether a ring, pair of earrings or a bracelet, these pieces signify class and sophistication. The white hue of sterling silver works well with the brilliance of diamond to give you a stunning piece.
Wrapping Up
Looking for stunning jewelry for your collection? Why not consider sterling silver diamond jewelry? The blend of sterling silver and diamond gives you affordable, tough, durable, elegant and easily customizable jewelry. It is the best jewelry idea if you want to overhaul your jewelry box.