Top Summer Shoe Trends and Why You Need Them
Summer Shoes Styles and Trends for the Win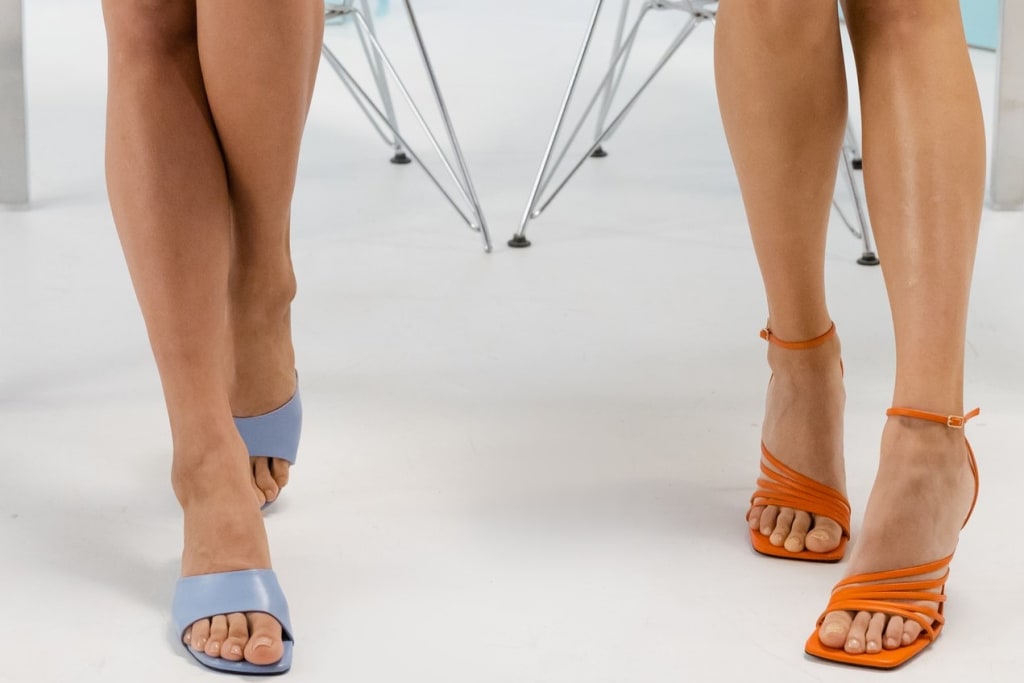 Summer is probably the only season where the choice of the right footwear is not only difficult but also overriding as it directly affects the success of the outfit you're wearing. In all the other seasons, sneakers, fleets, boots and knee-highs are a common choice and in most cases the right one. In summers, however, women's shoes take a fashionable turn, aiming for a more trendy, stylish and hot look.
Summer slip on sandals for women, cutout loafers, air-through flats, sling backs and fisherman sandals are some of the most popular and beloved shoes. Although sneakers still remain a good option and must be in your shoe rotations, there are so many more cool, trendy and hot styles in summer shoes that will just take your OOTD (outfit of the day) to a next level of coolness (pun intended).
Summers are mostly about work, hitting the beach, going out on outdoor parties, having game nights in patios and gardens or family Bar Be Ques, right? So wearing sneakers or your usual pump flats will not only be boring, they'll also limit your style sense. Shoes are a reflection of our personality and have the power to make or break an entire outfit, so paying heed to this accessory is not only pivotal but also game-changing.
Even a boring, casual and haphazardly thrown outfit can be lightened up and spiced up by a sexy pair of shoes, so never underestimate the power of a pair of shoes. Women's shoes, nowadays have a ton of variety, colors, styles, price points and options that there's no way you won't be able to build your very own personalized collection of shoes that you absolutely adore.
In this article, we have tried to make a conscious effort to put together a list of styles and trends of summer shoes that are not only in vogue but also practical for an everyday woman's lifestyles. All these summer shoe styles are realistic yet have the power to make you feel tall, confident and super chic, so without further ado let's kick in.
Summer Shoes Styles and Trends for the Win
1. Slides
Slides are the pump flats of the summer as these slip on shoes are comfortable, in vogue and super supportive. Initially slides were considered for athletic men who needed to give their feet some fresh air and a sigh of relief. But this transcended style soon breaks the gender shackles and becomes the most beloved shoes for everyone.
You need this shoe in your life if you want to have a good grip, want to wear them day in and day out without even feeling them and most importantly due to its contoured bed or sole that makes it fit with the shape of the feet making it ideal for wearing at home or for running chores. The open-toed style lets your feet breathe and the PU upper of the slides make them dry super-fast without any slipping hazards in the way.
2. Espadrilles
Espadrilles are on the same wavelength as the slides- comfortable, casual and chic. But with a hint of decorum they become the perfect pair for summers as they offer a breezy fit with casual ease. Espadrilles are not only available in flat shape but also in style wedge form so that you can make a powerful statement while being comfortable.
The traditional rope style sole makes it an easy fit to any attire be it a formal get together or a casual meet up at the beach. The best part about a pair of espadrilles is that they are available in a number of designs, colors and materials so choose the one that fits your style.
3. Crossover Sandals
Crossover sandals are my personal favorite as they ooze comfort while being fashionable and uber cool for most of the summer outfits like sundresses, slip dresses, miniskirts, shorts, midis and maxis'. I love pairing them up with swimsuits under the sarong wrap around.
The best thing about a crossover sandal is that it's a slip on sandal for women, which means no need to sit and tie those laces or open them up while clinging onto walls, benches and other people shoulders. Many famous designers have their own expensive version of crossover sandals but a affordable one will also do just fine. MISS LOLA offers crossover sandals and other summer shoes options in a much affordable price range.
4. Leather Fisherman Sandals
I just love a good pair of fisherman sandals, they are just the perfect and the most amazing alternative to being barefoot. Fisherman sandals are easy, breezy, trendy, practical and oh-so-cool!
These women's sandals offer a good grip, have strappy detailing, partially open toed and a back strap to provide the foot a comfortable grasp while walking, running or even dancing. Fisherman sandals pair up beautifully with shorts and a short sleeve shirt, they also look super chic with a pantsuit and crop top or with a cocktail dress Sunday brunches.
5. Trainers
The perfect alternative to sneakers in summers, light trainers are made up of cloth which means they are super breathable and comfy. Additionally, trainers are a much cheaper option than sneakers so you can get them in any color, print, pattern or design.
They are even available in cool graffiti prints, glow-in-dark shades and bright colors to make a cool statement. Every woman needs to own a couple of these trainers to pair them up with their flared pants, shorts, miniskirts, midi dresses and slip dresses.
6. Mules
Last but most certainly not the least, mules are the best way to make a statement while being summer ready. Mules are shoes that only cover the front of the foot leaving the ankles and the back of the foot exposed. Mules come in heels, wedges, slides, espadrilles and loafers.
Mules are relatively new, so not all women have them in their shoe collection but make sure you are not one of them. These mules work perfectly for evening dinners, movie nights and barbecue parties.
Last Words
Women shoes are a reflection of their personality, taste and style, so make sure you utilize this accessory to the fullest. These above 6 summer shoe styles are the perfect way to build up your shoe collection and MISS LOLA has you covered fully.