Top 7 Styles of Custom Hats You Need to Know
Custom hats to take your look to the next level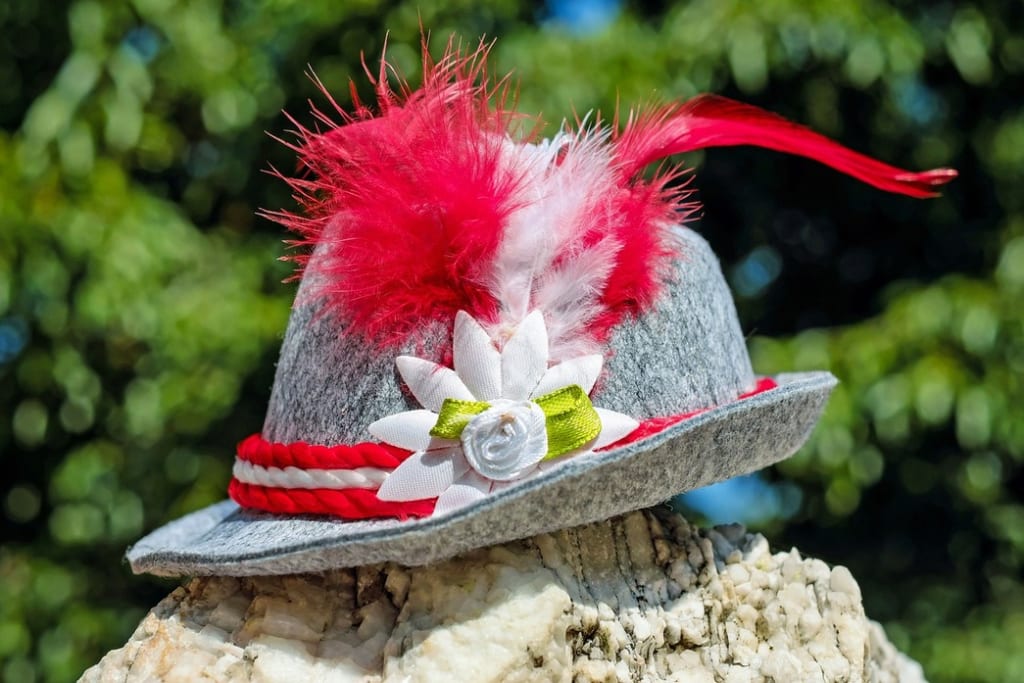 When we think of accessories, there are three items that immediately come to our mind: jewelry, handbags, and shoes. Compared to the functionality of shoes and handbags, it is easy to consider hats as an afterthought. We all need footwear to walk and bags to store things. Also, they are major style pieces.
But that doesn't mean hats don't hold any importance. Hats are one piece of accessory that protects our head from cold weather, shades our face from the sun, wind, and rain, and saves us from bad hair days. Apart from that they also have the power to make an outfit look elegant instantly.
The history of hats has been long, and there are many types of hats. In fact, there are also many terms of hats. Therefore, a lot of people get confused with the various styles of it. Keeping this in mind, we thought of coming up with this blog to explain the top seven styles of hats. Let's get started!
1. Pork Pie Hats
Pork Pie hat is a classic type of hat that made its first appearance as a woman's hat in 1830. But after the transition of a century, it was adopted by men. The name of the hat comes from its appearance. The top of the hat is flat and is pinched in around the outer rim. The Pork pie was a success with a silent comedian, Buster Keaton, who was said to have thousands of them. In the 30s it was famous among college students as well. But in the 50s it largely fell out of use. Recently, the hat came to notice because of AMC Breaking Bad's star character, Walter White.
2. Fedora Hats
It was in 1891 when the word 'fedora' got introduced. The term came from the title of an 1882 play Fedora by the dramatist Victorien Sardou. In 1889, the play was first performed in the U.S.A. During the play, Bernhardt, the heroine of the play, wore a center-creased soft brim hat. The hat was later adopted as an icon by the Women's Rights Movement. When the British Prince Edward wore this hat in the 1920's, it became famous among men too. Today, this firm-brimmed hat is again in fashion and a great addition to a wardrobe.
3. Bucket Hats
Bucket hats are believed to have originated from around the 1900s. Originally, to protect themselves from the rain, these hats were worn by fishermen and Irish farmers. From the interwar period onwards, this hat was adopted internationally. The hat looks like an inverted bucket with wide, downward-sloping brims and is made of heavy-duty cotton fabrics. The best thing about bucket hats is that they can easily fit inside pockets too. If this hat falls in the mud, the mud can be wiped off easily with a wet sponge and can be shaped again using steam from a kettle. Nowadays, bucket hats are worn as a fashion accessory as well as for outdoor activities.
4. Boater Hats
Although the existence of boater hats have been since the 1860's, it was until the 1880's that these hats were not worn by men. Afterward, it became the official staple of classic headwear for the summers. In the early 20th century, these hats had gone through a golden period of time, where men used them for all kinds of summer activities. Boater hats got linked with the FBI via an agent named Melvin Purvis – the man in charge of tracking bank robbers like baby-face Nelson and John Dillinger. Since the hat is worn during summers, it is made of sniff sennit straw. The hat has a little oval and flat crown accompanied with either striped or solid ribbon. The brim of the hat is flat. Boater hats are also known as skimmer hats.
Are you enjoying reading about hat styles? Keep reading, and if you want to create custom hats, you can do that either by hiring a professional custom hat designer or using an online tool.
5. Beret Hat
Art history and archeology show that a headgear similar to modern beret has been worn across Northern Europe since the Bronze Age. The Basque-style berets were the standard headgear of shepherds from Roncal and Anso valleys of the Pyrenees. In the 17th century, the commercial production of Basque-style berets was initiated. In 1920, berets got linked with the working classes, in a part of Spain and France. Since the 1920s, in western fashion, people started wearing berets as sportswear, and later it became a fashion statement. Beret hats are round and flat crowned hats that are hand-knitted or woven in fabrics like acrylic fiber or wool. Wearing these hats will give you an instant French vibe.
6. Trilby Hats
Many people often confuse Trilby hats with Fedora hats. Well, it's normal to get confused at first because they both look similar, but there is a difference. As compared to Fedora, Trilby hats have a narrower brim, a taller crown, and are often worn backwards on the head. It means that rather than for functionality, it is used mostly for style purposes. The name of the Trilby hat was driven from the novel 'Trilby' which was written by George du Maurier. The novel was such a big hit, and the main female character of the book has the name 'Trilby' too. With time, Trilby hats were quickly adopted by the British aristocracy. Since then, the hat became popular amongst horse racing circles.
7. Snapback hats
In 1860, an amateur Brooklyn baseball team wore the forebear of the modern baseball caps. By 1900, the caps gained popularity. During the 1940s, to give more structure to the cap, latex rubber was applied inside the hat. And after that, the modern baseball caps were born. This hat features a round-shaped crown that often comes with a top button. There is an extended bill towards the front. Over the years, various sub-types of snapback hats have emerged such as trucker hats and dad caps. Snapback hats give a natural yet an immediate cool vibe to any outfit.
Fun fact: Did you know that until 1970, wearing snapback hats outside the field was not socially acceptable?
Conclusion
Hats are a strong fashionable accessory among the personal items for both men and women. If you think that something is missing in your outfit, wear a hat and take your look to the next level. We hope that this blog has helped you know much about the famous hat styles