Top 5 Fashion Trends That Dominate This Season
Warm, sunny days are finally here, and we're finally ready to swap our wardrobe for something new and fresh.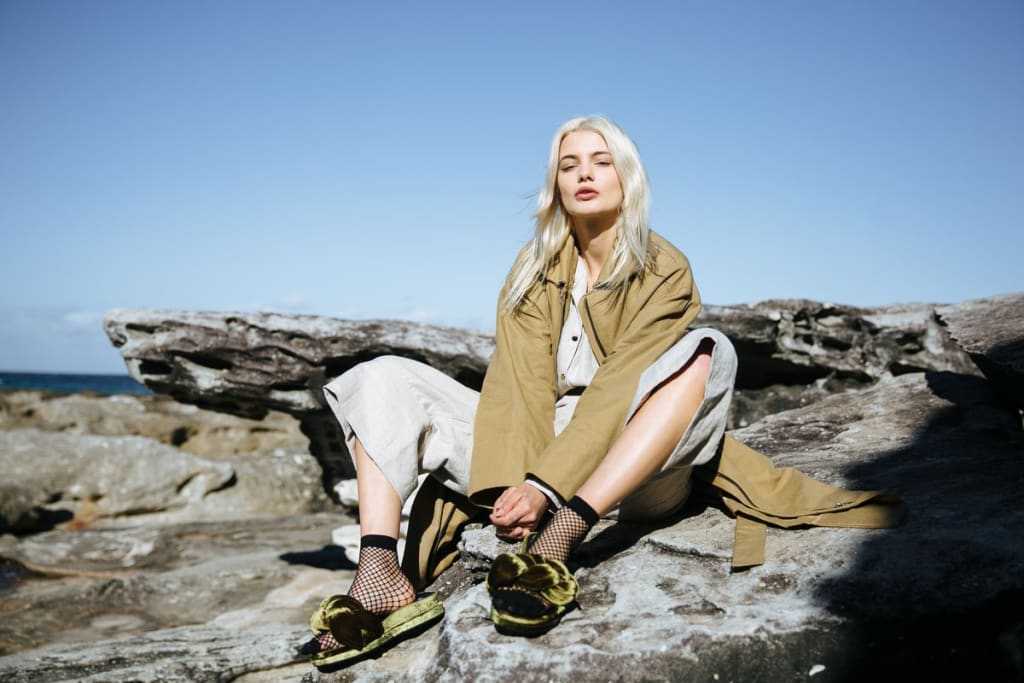 From strappy sandals and long dresses to dramatic hats and vintage tees—let's take a look at some of the hottest trends for the hottest of seasons.
Tie-dye—to die for!
Get into the groove with tie-dye tees! The 60s are making a comeback, and the era of hippies, counterculture, and good music is being revived and honored the best way possible. With Janis Joplin as a poster child of the counterculture movement, tie-dye was popularized as a part of psychedelic apparel she was sporting back in the day, instantly turning into a hot commodity everyone had to have. If you're feeling like putting some free spirit into your summer wardrobe, definitely go with this popular print—from tees to tank tops, designers such as Prada, Proenza Schouler, and Stella McCartney turned tie-dye into a catwalk trend we'll be seeing a lot this summer.
Maxi dresses for maximum comfort
When warm, sunny days strike, we're all looking for some comfy, light clothing items, and maxi dresses are a godsend! They are totally wearable both during the day and night, which makes them the perfect transition garment—simply swap your accessories, get a clutch instead of your tote, and switch your slides for block heels, and you're good to go. And they are so popular that basically every women's online clothing boutique has them in their summer collection. Polkadot, floral, gingham, or botanical—whichever pattern you choose, you're sure to look good in one of the hottest trends this season!
Power puff... shoulders?
Yes, the puffs are back—a more feminine twist on the padded, boxy numbers, this summer trend is all about the volume. Often a part of feminine dresses, they certainly give off that vintage vibe, while also providing a romantic silhouette. Available in numerous warm-weather hues and feminine prints, you can pair them up with virtually everything, and if you wish to emphasize the feminine look even more, opt for pieces with bows or slight ruffles or frills. Providing a slight aftertaste of a Victorian novel, puffs are an adventurous option, and a bit challenging to pull off, but it doesn't stop fashion aficionados to give this look a try. Spotted at Saint Laurent and Rodarte shows, bold shoulders are definitely in this season!
Strappy sandals à la Carrie Bradshaw
With loud patterns and bold colors that are in this season, you'll need a heel that doesn't distract from your outfit, but still does a great job at elongating your legs. What better shoe to choose than a dainty, barely there sandal? From cute shorts and slip dresses to denim and mini skirts, strappy heels are pairable with virtually anything. Ultra-flattering and chic, this effortlessly sleek footwear trend is so subtle yet sexy, you can't help but feel a touch of nostalgia when rocking them. Channel your inner Carrie Bradshaw by proudly displaying your feet in this 90s fashion gem.
Oversized hats to throw some shade in style
Wide brims scream drama, and with big hats gracing the heads of our favorite celebs, both on the red carpet and in everyday combos, this trend is the perfect way to top off your everyday summer look. From Beyonce to Cardi B, we're seeing oversized sun hats everywhere, and for good reason, too. The fashion favorite of many, wide-brim hats, are easy to style and easy to wear (well, besides La Bomba designed by Simon Porte Jacquemus from his spring 2018 collection—what a hat, huh?). They also provide optimal shade and comfort while dramatizing your face, which makes them the perfect weapon of mass seduction during warm, sunny days.
There you have it—five trends that we'll be seeing on the streets and beaches this summer. Give your style a revamp with these hot and fresh summer pieces to ensure you look perfect this season!