Top 10 Best Online Fashion and Beauty Stores
My Favourite Online Fashion and Beauty Stores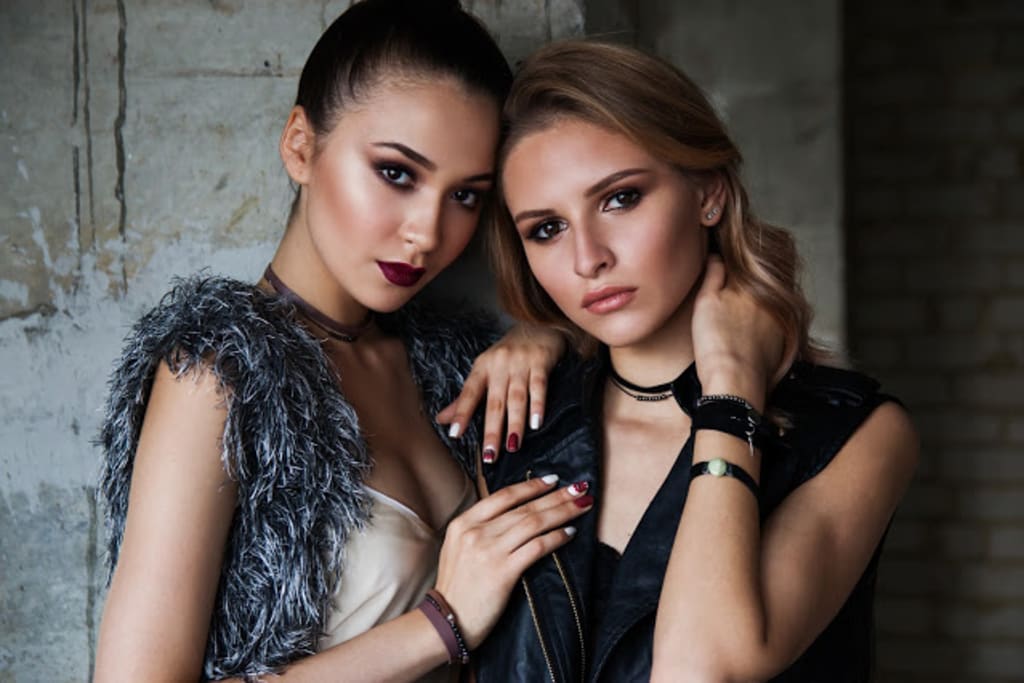 Hi my lovely people!
I hope you're all doing well and having a fabulous day! In today's post I thought i'd share with y'all my favorite go-to online stores! Like most people I am a sucker for fashion, I live and breathe for fashion and new trends!
Online shopping has taken our world by storm, with the click of a button, clothes will be delivered to your door within days! What more can you ask for? Although, for some people the worry about sizing and quality of materials makes them hesitant about buying! I can say I was one of those people, but with enough researching and buying, rest assured I have put together my Top 10 favourite online Clothing Stores!
**Disclaimer: This post is not supported or sponsored by any of the below brands. I simply want to share with you all my favourite brands**
As always, make sure to give this blog a big follow and follow all my socials below xx
SOCIALS:
Instagram: @claresdailydigest
Twitter: @BoxCompilation
Pinterest: @claresdailydigest
1. ASOS
Honestly for anyone who hasn't bought at ASOS is missing out real bad! ASOS brings to you, quality, sales and the newest fashion! I have bought such a variety of products from ASOS and honestly it hasn't let me down once! From shoes to dresses there is really something for everyone! The quality is brilliant and they stock a huge variety of your favourite brands alongside such amazing daily sales! You have to check out ASOS!
2. Nordstrom Rack
If you're a sales hunter this store is for you! Nordstrom Rack provides quality clothing at crazy discounted prices. The quality is still at perfect and shopping is really made easy on Nordstrom when the prices are just that great! They stock a variety of clothes and brands, there is something there for everyone! With their rewards program, there really isn't anything to not love!
3. The ICONIC
wow, wow, wow! This store has really taken me from being sceptical to online shopping to an absolute online retail addict. Each morning when I wake up in search for the best clothes to spice my wardrobe up, this is my go-to store! The quality of clothes is impeccable, and they even stock designer!! They even give you $20 off your first order! There is literally nothing stopping us!
4. Sephora
For all my beauty lovers out there! Makeup, Makeup, Makeup has taken over our lives and really become out comfort blanket! We can't stop talking about makeup with our besties and looking for the newest air-brush foundation to our favourite eye-shadow pallets! Sephora has literally everything you need, I like to think of it as our one-stop-makeup-store! What I really love about Sephora is the range of products that they stock, it literally blows my mind! To name a few, from out OG Anastasia Beverly Hills to Gucci Fragrance! Like, this is literally mind blowing! You must check out Sephora!
5. Pretty Little Thing
Again this online store is pretty much my daily stop, looking for high quality, trending fashion but for crazy cheap prices! This store is definitely worth checking out! Re create your favourite celeb looks from Khloe Kardashian to Molly-Mae! This store is really goals!
6. Adidas
Everyone has a piece of Adidas in their lives! I really love shopping at Adidas, I find the quality is really good and the clothes last so many washes!! Adidas have some really great sales that you all really need to check out! I am one of those who loves to lounge around and run errands in sports wear, but without doing any "sport" and Adidas clothes are what I wear most of the time, the comfort is really unbeatable!
7. Boohoo
Love, love, love this store! The prices are honestly unbeatable and they provide such a range of clothes, it's so hard not to want a piece of everything! I find the clothes fitting really nice but also not too suffocating tight! They fit for plus size and even petite demographics so there is really something for everyone! From clothes to lounge around in, to hot going out clothes for men and women! You must visit here!
8. Princess Polly
Wow! Princess Polly is still my go-to store when searching for a cute going out set! They stock absolutely everything, covering all sizes! The fashion is ALWAYS on trend and you can literally find any style or set you invision here! The rewards program here is crazy! With 10% off for students, Free express shipping for orders over $50 and after-pay available! I think we're all convinced this store is pretty amazing!
9. Adore Beauty
My skin-care lovers! Here's another one for you, an Australian skincare brand serving you the best of the best products to achieve flawless makeup-free skin! The product range is absolutely crazy!! Stocking brands such as Napoleon Perdis to YSL! Find all your favourite skin care and makeup products here at affordable prices! I really do love this store!
10. Missguided
For all my bargain hunters! You have to stop here! Missguided serves you will all the hottest new looks and trends at the most competitive prices! From all sizes to all colours, I can really assure you there is honestly something there for everyone! From winter lounge-wear to hot going out wear! Missguided has you covered, without giving your credit card a shock!
I hope y'all found some new clothing stores to buy from! I can honestly say I really do love each one I have written about today and hope y'all find some really cool pieces! Please let me know in the comments if you'd like me to do a clothing hall or review from a specific brand! Once again, this post has not been sponsored in anyway at all by the above brands, I am simply helping y'all out with my favourite brands!
As always, don't forget to give this blog a huge follow! and follow all my socials below! I will see y'all in my new post
Clare xx
SOCIALS:
Instagram: @claresdailydigest
Twitter: @BoxCompilation
Pinterest: @claresdailydigest
shopping
Daily Lifestyle Blog ✨
Fashion | Arts | Travel | Inspiration | Fitness | Lifestyle
Receive stories by Clares Daily Digest in

your feed