Tips you can use when buying your first pair of glasses
Tips to Help You Buy Your First Pair of Glasses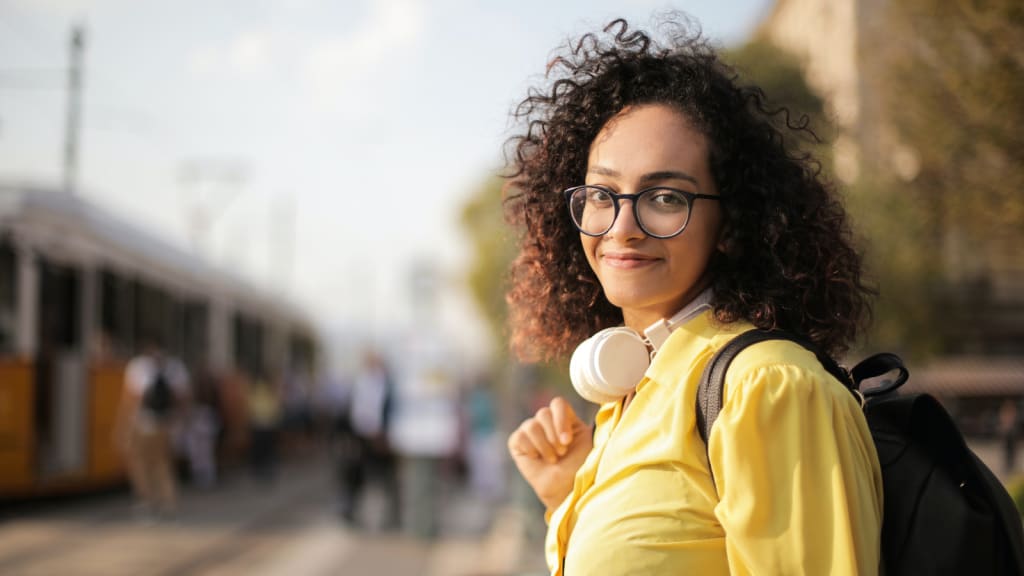 So you were struggling with your vision, you went to an eye doctor and now you are left with a prescription. If the very idea of wearing glasses haunts you, this blog is for you.
Many people think that they don't need glasses while others feel that glasses won't look good on them. First of all, you should follow your doctor's advice: It's for your own benefit. Secondly, there are thousands of frame shapes and designs to choose from. You would definitely find a pair that suits your vision needs and facial features.
No matter if you are buying your prescription glasses online or from a local optical store, there are some important things you must pay attention to.
If you are ready to give the glasses look a try, we've got some tips for you. Here are the things you must keep in mind when shopping for your first eyewear.
Which lenses should you have?
Since you are going to wear glasses for the first time, it is wise to know how your prescription affects the choice of lenses. If you have a strong prescription, you might need to wear thicker lenses. But fret not! With strong prescriptions, you can also go for ultra-thin lenses which have a high refractive index.
Where thick lenses are affordable, they don't cater to all vision correction needs. However, thin lenses are lightweight, stylish and are suitable for all sorts of vision needs.
Whichever lenses you choose, women's glasses frames in titanium or acetate are strong choices to ensure their protection.
Choose the frame colour and style
After you are done with the technical part, you now need to choose the right frame for your face. When buying glasses, the choices are endless. You can find a frame shape in different designs and colours. Don't let the variety overwhelm you.
When choosing a style of frame, always consider your face shape, skin tone, hair colour and lifestyle. One good way is to go for frames that are in contrast to your face shape. For example, if your face is round, consider angular frames in square or rectangular shapes. If you are a lady with a square face, round cat-eye women's glasses will suit you well.
Also, give equal thought to your skin tone. If you have a warm skin tone, go with warm shades like golden and brown. If your skin tone is on the cooler side, silver and pink hues will work well on you. In case you want something that goes with every outfit, consider buying neutral frames.
The right fitting is another point that you should not skip. If you want to buy prescription glasses online, make sure you enter the right facial measurements, pupillary distance and optical power while placing the order. Poor-fitting glasses are not only uncomfortable but also lack a clear vision.
If you are looking to make a fashion statement with your frames, play with colourful frames and unique designs. Break the norm and try something different than those boring black or brown frames.
The weight of the frame
As you will need to wear your glasses for a major part of the day, the frame weight should be taken into account as well. If you want your glasses to be lightweight, rimless frames are the way to go. However, skip these frames if your lenses are thick.
Paying attention to the frame material is important to know whether a specific frame is light or not. Titanium and acetate materials are lightweight and flexible so your glasses are comfortable to wear and fit your face.
Buy more than one pair
Sticking to one pair of glasses leaves no room for experimenting with your look. Also, not every frame is suitable for every occasion. Those rectangular glasses might look good in an office environment but not-so-hip when you are out at a party with your friends.
Glasses can change your entire look and Clark Kent knew it well. So what are you waiting for?
Buy different pairs of glasses and change your look everyday. If you are worried about the cost, look for good-quality low cost glasses online and buy multiple pairs without breaking your bank.
The final word
Wearing glasses for the first time can be daunting and finding the right frame is challenging. With so many different styles and shapes, glasses have now become an ultimate fashion accessory that even people with a perfect vision like to wear. It gives a bit of flair to your entire look while helping you see things clearly.
Do not hesitate and wear your glasses with pride. After all