Tips to Save Money on Buying Kids Clothing
Kids require a lot of clothes, as they can't take care of themselves, it's in their nature.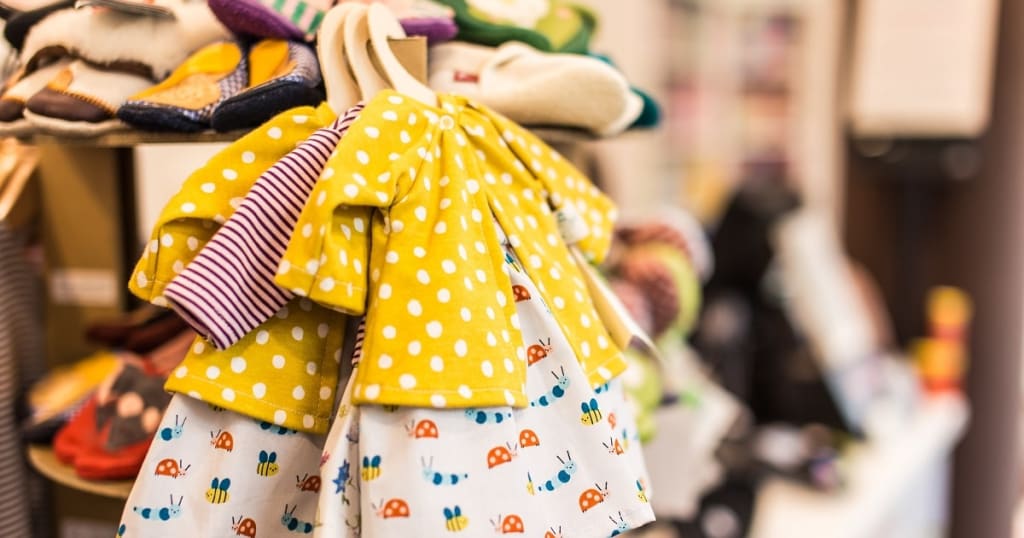 These days savings can be great for your budgetary constraints, especially when you have more children. You do not need to buy the used clothes, but you have to use strategies to minimize your financial budget. Kids clothes wholesale market presents you with a lot of chances to save your money. Kids require a lot of clothes, as they can't take care of themselves, it's in their nature. Branded clothes should be purchased for special occasions, but for routine life, the choice of the clothes should be taken care of to avoid extra cost. You can dress up your kids decently by following the given strategies:
Search for the consignment store in your area:
Try to find a consignment store in your area, it would be great for your savings, as consignment stores provide the extra saving option, by offering you clothes at less prices. The consignment clothes usually contain the leftover clothes of the export quality clothes and they also purchase the clothing from individual customers.
You can purchase two to three clothes pairs from the consignment store as compared to purchasing brand new designer clothing. You can also sell your own kids' clothes to this consignment store and save a lot of your money.
Wait for the clearance sale:
The clearance sale is great, departmental stores are always in search of clearing the season's clothes to sell at the end of the season, to make room for new clothes. They are conscious of making space, now willing to take minimum profit on the kid's clothes, it is now a great occasion to take advantage of the clearance and select your kids clothes at a discounted rate.
These clothes are branded and best for your kid's personality. You can take advantage of these clearance items in the retail stores. Try to take your kids along with you and select clothes that perfectly fit them. It is also better to choose clothes which are a little larger for your kids. Kids are growing very fast, it is better to choose little loose clothes, so they can use these clothes in the next season. You can also purchase clothes that are a little larger than your kid's size, you can select them for the next year as kids grow thick and fast.
Go for gender-neutral dressing:
Kids clothes wholesale market is full of clothes that are gender-neutral clothes if you have boys and girls in your home. Then it is a good idea to buy gender-neutral clothes. If your kids outgrow these clothes, you can store them and use them for another kid. It is better to use the kid's clothes than throwing them or selling them at a low price.
The gender-neutral clothes are prepared in a way, you can wear them easily to your boy or a girl, it makes no difference in their appearance. These clothes look great. You save a lot of money by adopting this method, and you can use this amount on feeding your kids the best of nutrients to make them super fit.
Create a Facebook swap group:
It is great to make a Facebook swap group, this is a great way to exchange your kid's clothes, you can sell and purchase your clothes on the Facebook swap group. If you haven't created this kind of community group, try to create it that is great for your saving. Kids are everywhere, they are growing and their old clothes are getting outfitted, Mother wants it to sell those outfitted clothes if they found a group, where they can sell them. They will readily Post hot pictures of their outfitted clothes.
You can purchase these clothes at the lowest possible price, and can sale you kids outfitted clothe. Is it great for your saving! Try to create a swap group on Facebook or try to create one in your area.
Be aware of the time of sale:
It is better to visit the website of the famous kid's brands and be aware of the time when they are offering sales. Visit at the start of the sale, there a huge pile of clothes, at the start o the sale. If you are visiting, when the sale time is almost over, you will find a left-over variety. So keep the information when the famous kid's brands are offering sales, it is usually at the start of or at the end of a season. Almost every retail outlet offers a sale, the occasional visit to the kid's retail outlet is great for you.
Conclusion:
Saving you a precious amount of money in purchasing the kid's clothes is great. You need to work out for getting the benefits of seasonal sales and swap groups on Facebook. It is good to manage the budget for the kid's clothes, you can use this money for different purposes. Every brand offers season sales and discount offers, you have to visit the website of the famous kid's brands.
Reader insights
Be the first to share your insights about this piece.
Add your insights