Tips from the Queens of Bargain
by R.E. Perry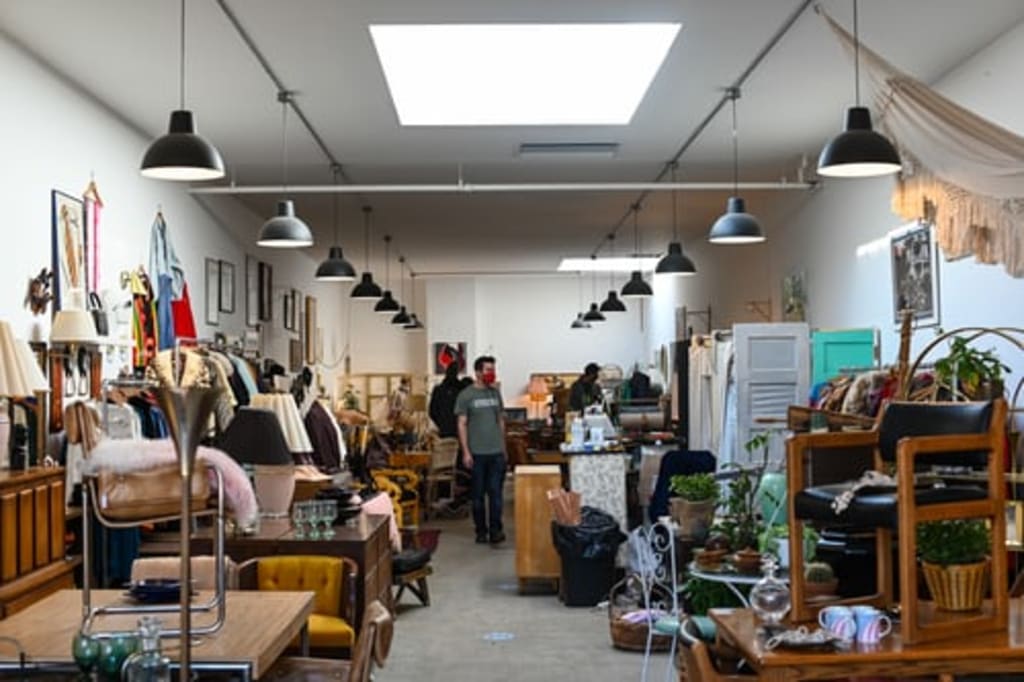 The Thrift store
My family has always appreciated finding a good bargain.
I was raised to price check, to be skeptical of the concept that "brand name" was intrinsically better, and to love the words, "on sale." And I have found some bargains. My favorite, is finding a limited edition print of a painting by Allan Sapp—it hangs in pride of place in my office.
But, frankly, my thrift shop skills don't compare with some of my family members, who are absolutely legendary in their abilities to find bargains.
So when I thought of taking on the "Thrift store challenge", I decided I simply must interview some members of my family who are the recognized queens of bargain to discover their tips, tricks, and greatest scores.
Let me introduce you to three of my relatives, Alice, Verna, and Carolyn.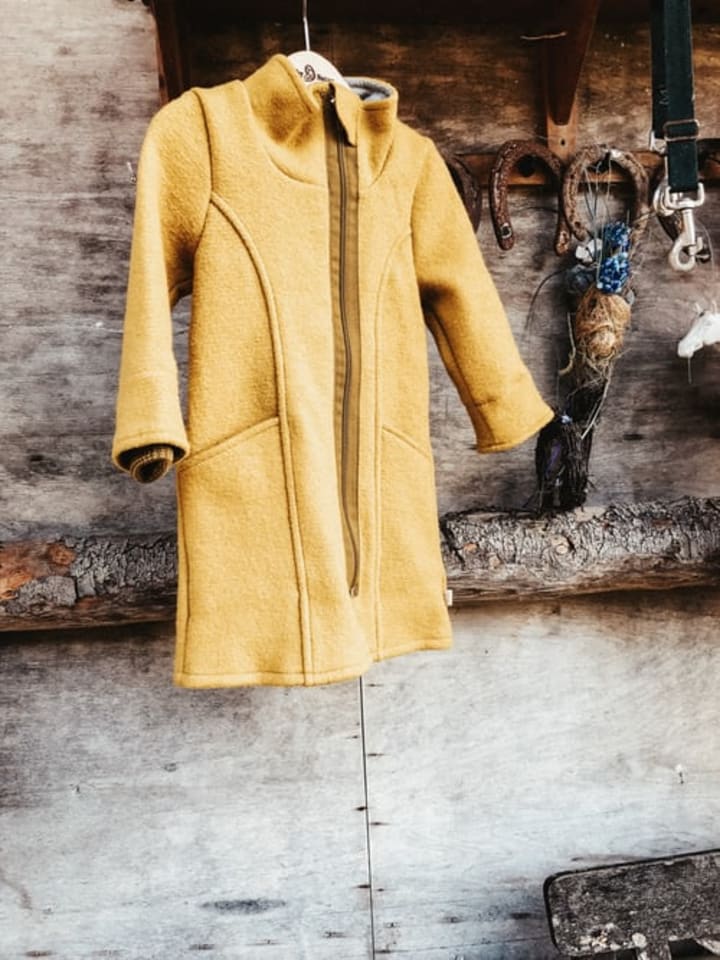 Alice is the maven of clothing. She is absolutely legendary about finding great clothing buys for other family members. She's my personal shopper; as a lawyer, I always need to look put together and professional, and Alice calls me almost weekly with a new item of clothing to try on at a ridiculously cheap price.
When I asked her for her tips, she told me that she stops in at her favorite thrift stores, briefly, at least once a week. Because she's been there many times before, she's familiar with the available merchandise, and can zero in on the new items almost instantly. Then she keeps a record of the sizes, favorite colors and styles of each family member living within driving distance, so she can recognize quickly which items will look good on each person, and are likely to be a hit. Finally she carries a little tape measure, attached to her key chain, so she can measure each item, and check the putative size against the real measurements.
She explains the importance of knowing the quality brands, so she can recognize them almost instantly, and transform an okay buy into a great one. Her latest score was a thin undershirt in a pale blue merino wool. It's delicate, lovely, and warm, and cost her two dollars, instead of the hundred she would have paid retail.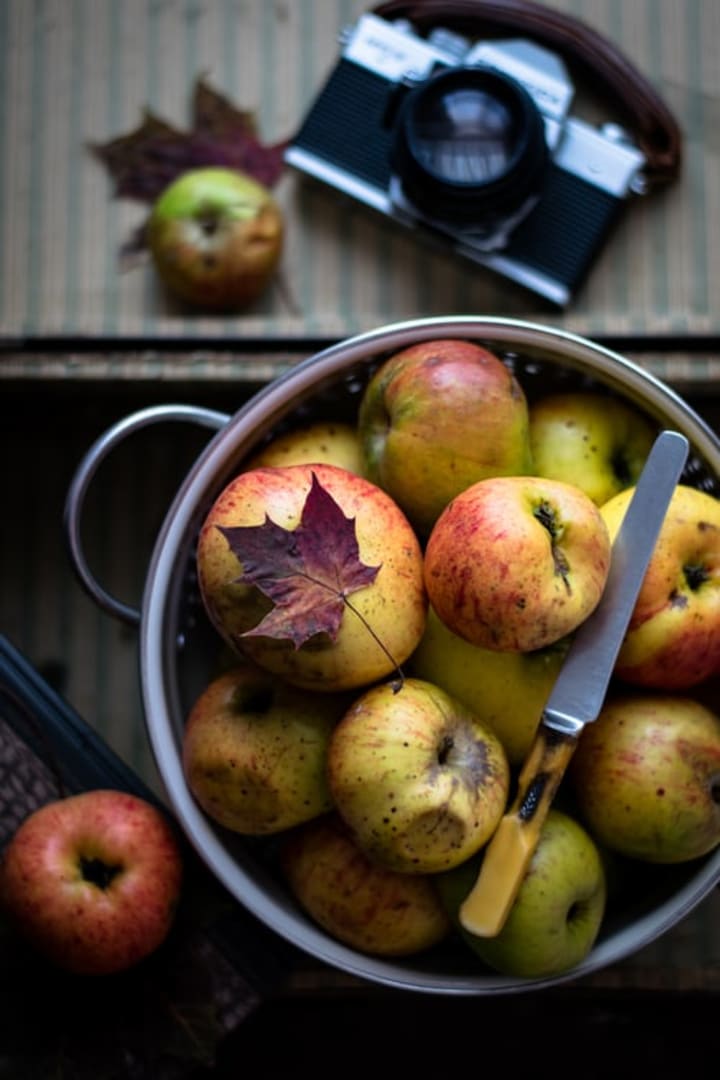 Verna, Alice's sister, used to be big on auctions, but although she found a number of incredible bargains, she struggled with over-buying items she didn't actually need because they were such a great deal; one of the potential challenges of bargain hunting.
So Verna now limits herself to shopping for food, particularly reduced produce. She checks each of her favorite "reduced produce" stores regularly, to check on items close to their expiry date. As she pointed out, stores are not allowed to sell items past their expiry, and the food is still good.
Once she bought some organic Ranch dressing—regularly $5.00 for a small bottle. She brought the expiry date to the attention of the produce manager--it was the day of expiry-- and was able to buy several bottles for ten cents apiece.
She also buys the expensive "Omega" eggs, regular $6.00 a dozen, for fifty cents a dozen.
She says she and her husband regularly eat asparagus. Normally, she wouldn't buy it, because it's pricey—but when it's marked down to fifty cents a bunch, why not?
She regularly picks up two bunches of grapes put together into a single bag, and marked down to a dollar a bag. When she gets them home, she picks out the six or seven bad grapes, washes the rest, and has a lovely dessert for very little.
Verna tells about her sister, Alice, who raised eighteen foster children, and was able to feed them fresh fruit weekly, due to bargain shopping. Many of these children had never tasted fruit before.
Finally, last, but not least, there is Carolyn. She emphasized the importance of bargain shoppers checking by their favorite bargain stores regularly—almost daily. "You don't have to spend much time there," she emphasized – "maybe a couple of minutes, because you know what they have and where everything is. So when they bring in something new, you know it right away."
She also talks about the importance of deciding what you're interested in looking for, and doing enough research to know the difference between quality and junk.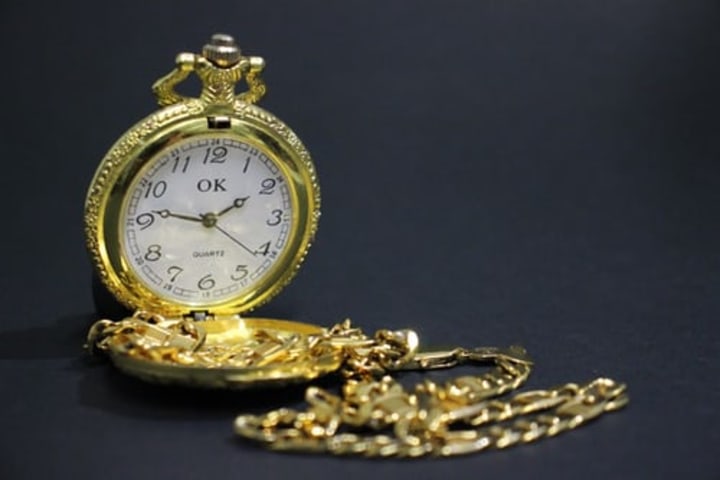 "The difference between costume and real jewelry is in the jeweller's marks," she explains. "Gold jewelry will have the number of carats specified—it will be either 10, 14, 18 or 24 carat. If it's real gold, you can expect that the jewels with the piece will also be real; either precious or semi-precious stones. Sterling silver has the mark 925 on it."
It was that eye that has enabled Carolyn to purchase brand-name expensive purses for herself, and each of her daughters.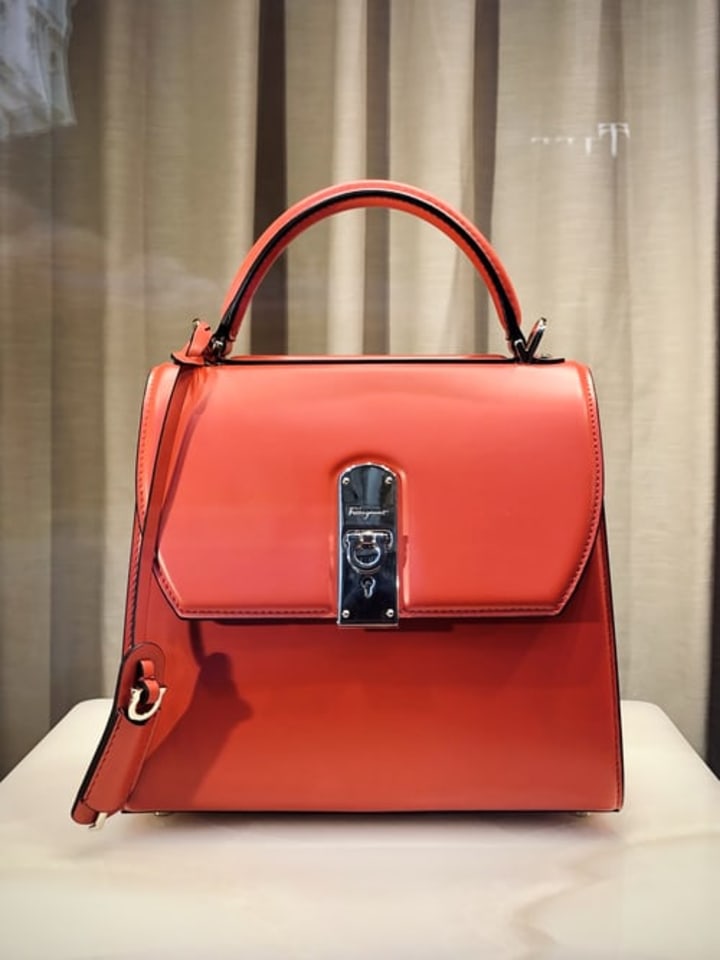 She tells the story of picking up a Hermes purse. "They sell," she tells me, "for between $10,000 and $150,000, apiece." She found one at a garage sale for eight dollars, and picked it up. When she was visiting her daughter, later, at her college dormitory, her daughter's room-mate, a wealthy young girl. commented.
"Nice purse," she said.
"Thank you," Carolyn told her. "I like it."
"I'm getting a Hermes purse for my birthday," the girl told her. "I just ordered it online. It was eighty thousand dollars."
"I understand," Carolyn told her, "that some Hermes purses cost as much as a hundred and fifty thousand dollars."
"That's ridiculous!" the girl said. "It's a purse! I can't imagine spending a hundred and fifty thousand on a purse!"
Carolyn just smiled. She couldn't imagine spending more than eight.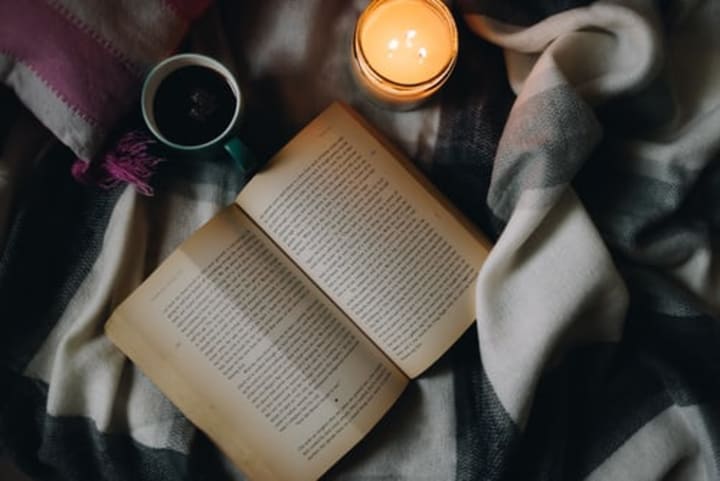 Her favorite bargain, was free. Her brother, Ralph, and his wife were moving overseas, and he brought his extensive library to Carolyn. "Go through the books," he said. "You can keep whatever ones you like, and take the rest to Value Village."
So she did, and she found a lovely little leather bound volume, called "The Economy of Life," with a copyright date of 1790. Further research showed that this was bound in Benjamin Franklin's book bindery.
Intrigued, she took it to the local museum, and was told that there were three volumes of this book known in the world, two in museums, and one which was recently sold at auction.
"What did it sell for?" Carolyn asked.
"$3,000."
When she told her brother about her discovery, he said, "Give it back!"
"Oh, no, my dear," she said. "That book went to Value Village."
R. E. Perry
I'm a lawyer, in my day job, but a passionate writer the rest of the time. I'm currently working on a romantic comedy series: Cozy Home to Sherwood, set in rural Saskatchewan.
See all posts by R. E. Perry →