Thrift Shopping
How I saved $750 by thrifting once!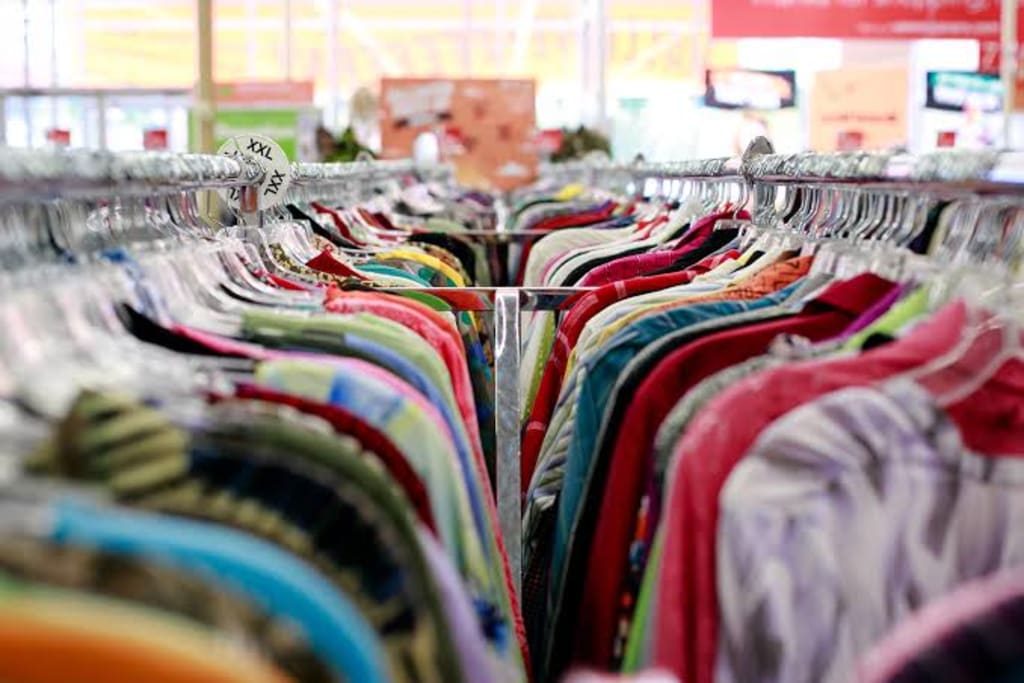 I was once as dubious towards thrifting as you probably are. My first thought when walking past a local St. Vinnies was "Why would I go and buy secondhand clothes when I could just buy cheap new ones?" And for years I had never even step foot into a thrift store because of misconceptions I had. The clothes in here are dirty, they are only for the elderly, I can just get things from K-Mart were common excuses that I made when thinking about thrifting. But what I found from finally putting my inhibitions behind me is that thrifting is so much more than buying clothes. It's about helping people out, it's about reusing clothes to stop waste, it's about finding something new that you never would have thought you could like. Thrifting just has such a different energy in today's throwaway society.
Perhaps my first experiencing thrifting was the experience that really changed my whole perspective on the activity. I had about $50 in my wallet and was just out getting a snack. I walked past my local Vinnies and thought, "I have a little bit of cash, and I could deal with a few extra pairs of pants," so I walked into the store, the doorbell ringing as I entered. The first thing I noticed was how nice the staff were. Almost immediately the two elderly woman manning the counter stopped folding the clothes they were preparing to hang up and came over to greet me, asking if there was anything in particular I was looking for and if I needed anything to come over and ask them straight away. Normally when walking into a department store you are greeted with a polite smile and a "Hi, how are you," but these ladies really went the extra mile to make sure that I was having the best experience possible. At this point, I was still unsure about the entire activity of thrifting, but I still went straight over to the racks and began looking through. Almost immediately I found more than a few articles that I liked and I was getting ready to go into the changing rooms when a spotted black and white shirt caught my eye. I had seen this shirt in multiple fashion magazines and I knew just how expensive it was. I grabbed it and hurried into the changing rooms. I quickly put it on and happily found that it was just my size! I was curious at this point so I pulled it off and checked the label, just to see whether it was a fake or not. But I ended up staring at it in disbelief; this was not the shirt I had though it was, this was a Dolce and Gabbana shirt worth over $800. And how much were they selling it for? A tiny little 10 bucks! I was absolutely gobsmacked, I couldn't believe my luck! I tried on a few other shirts and pants and found about three other pieces that fit me, all coming to a total of 45 dollars. I went to checkout, in an absolute frenzy, but when I got to the checkout, the two ladies running the store struck up a conversation. They were so easygoing and nice that I completely forgot about what I was doing and ended up speaking to them for 15 minutes! Ever since then I have been a loyal customer and will take any excuse to go into a thrift shop. Need a new hat? I better go to Vinnies. Passing by the Salvos? A little stop in couldn't hurt. So next time you are out, buying some mass-produced shirt from Target or Big-W, just remember, all it takes is a quick trip to your nearest thrift shop to find that new piece of clothing that you will absolutely love. And the best part? New things are coming in every day, so you never need to worry about not finding something new! If you do one thing this weekend, try and make it thrifting, because you never know. You could just change your whole perspective!