Things You Need to Know About New York Fashion Week
It's that time of year again! The New York Fashion Week is officially here, and the streets of New York are buzzing with everything fashion. From the updated scheduling and featured designers to the notoriously famous guest list, here are the things you need to know about New York Fashion Week.
With summer coming to an end, fashion lovers around the world prepare to hit the streets of New York for another iconic and exciting week of fashion, better known as New York Fashion Week (NYFW). Between the months of September and February, New York City hosts the first of four major fashion events, including Paris, London, and Milan to follow. New York, and Bryant Park and the Lincoln Center in particular, will be full of both new and seasoned designers, models, and fashion influencers like Vogue's Anna Wintour. As well as tons of press, buyers, and, of course, a handful of trend-setting celebrities who are lucky enough to score front row seats and the opportunity to claim any Spring 2020 runway stunners, this show is open to the public and kicks off Friday, September 6, with designs and "performances" from Telfar. Closing, once again, with Marc Jacobs on September 11, these American designers are sure to set the standard for the newly shortened schedule that will showcase the world's most talented and creative fashionistas and all the things you need to know about New York Fashion Week.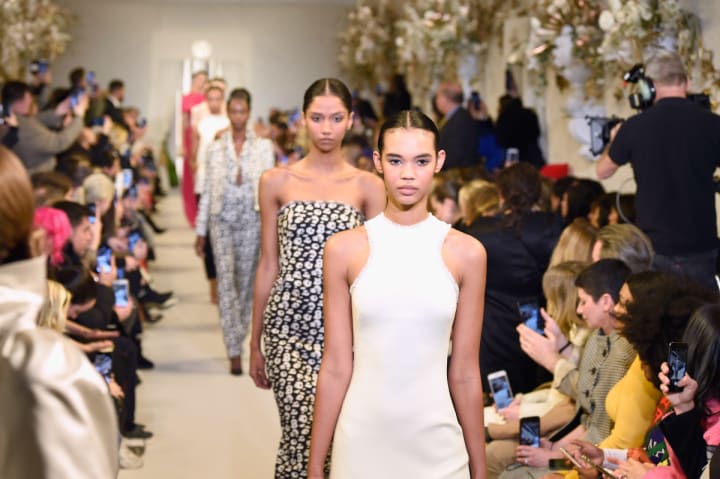 However, it's not just the excitement of new trends and ready-to-wear looks that has people talking. Rather, the change from a full "fashion week" to a much more condensed and exclusive schedule has many people talking. Due to years and years of feedback and complaints from the fashion industry, the new CFDA (Council of Fashion Designers of America) chairman, Tom Ford, decided to crack the whip and shorten the week to just five days and five nights. When Ford acquired the position from longtime chairman Diane Von Furstenberg, his number one priority was the reinvention of NYFW. Previous seasons were said to be disorganized and too long with multiple schedule conflicts, making it impossible for guests to easily travel from show to show. Over time, these negatives began to discredit some of the powerhouse names, and impact the exclusivity of the event. Unlike the other three European locations, which host much more private events, New York's fashion week has obtained a recent reputation for allowing anyone with a dream and a label to showcase their collection; going against industry norms in a way that is not reflecting well with the world of fashion.
Tom Ford and Steve Kolb, the president of the CFDA, felt that by condensing the schedule and featured designers, that it would lure more international press and buyers, and allow editors and guests to attend more shows without conflicted schedules and excessive costs to them. Steve Kolb told Reuters, "[We] are conscious of people's time and budget and that the length of NYFW's previous seasons were just too difficult and disorganized." Kolb also addressed the many brands that have lost their spot in this year's calendar and said, "[You] have to think who, as a top editor of a magazine, are they going to want to sit there and watch a show or, as a buyer, are they going to want to sit there and eventually buy the collection for retail." The brunt of the brands that were cut are those with a "very little retail footprint" says Kolb. With that said, many power players remain and the new programming will allow viewers and buyers to focus on major designer names including Ford, Marc Jacobs, Tory Burch, Gabriela Hearst, Oscar de la Renta, Carolina Herrera, Tommy Hilfiger, Ralph Lauren, Brandon Maxwell, Prabal Gurung, Anna Sui, The Rown, Coach 1941, Michael Kors, Jason Wu, Calvin Klein, and Proenza Schouler. Some of the more noticeable absences include Rag & Bone and Rachel Comey.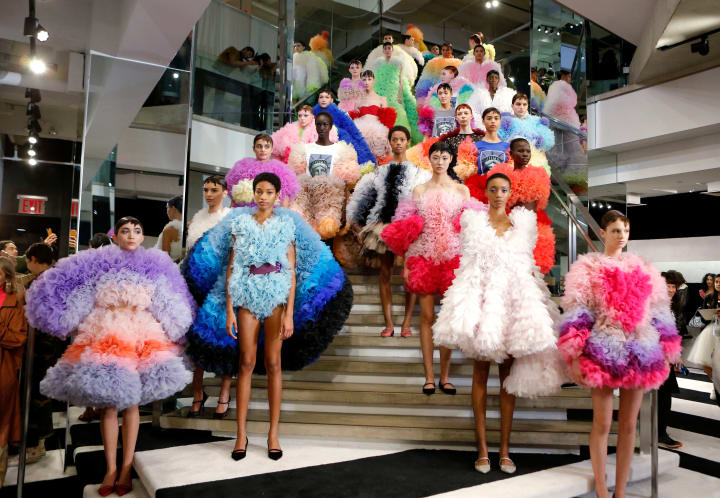 So, how does the Spring 2020 NYFW compare to previous seasons and just how many shows were lost? Well, according to the 2020 press release back in December, there are 82 shows and presentations spread across the next five days and nights, which is 32% less than last spring's 120 shows. Although, one couldn't say this is a total surprise, as back in Spring 2016 there were 180 events accounted for. Of course, not everyone in the fashion world is happy, but it should be stated that there will also be many off-site shows, parties, dinners, and even music events across the five boroughs, in lieu of the original runway shows.
To go along with the new look and feel of this season's NYFW, schedule changes have also been made for both new and veteran designers. For instance, Tom Ford, who has opened up the September NYFW for the last few years, has decided to pass that honor onto Telfar and instead showcase his collection Monday, September 9, at 8 PM. Additionally, Ralph Lauren who is turning it up and showcasing late Saturday night compared to last year's show at Ralph's Coffee, where guests viewed his collection while sipping coffee and eating pastries during the early afternoon hours.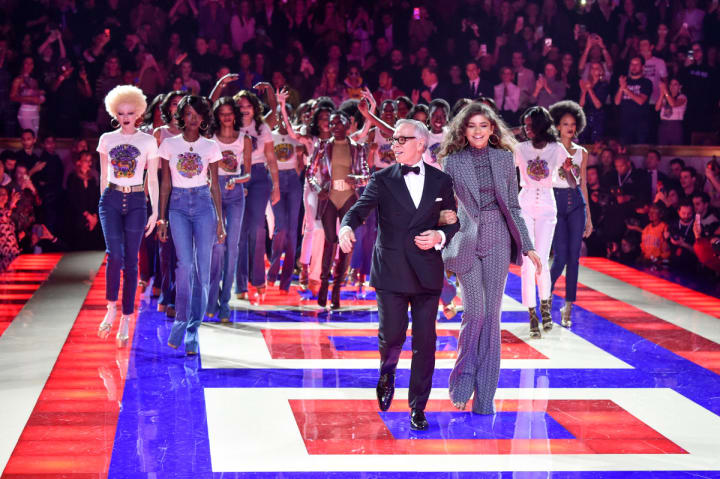 As for what designers are sure to steal the show, many fashion-addicts are putting their money and their written word on the TommyNow fashion show, which is the joint product of Tommy Hilfiger and actress Zendaya, and is to be held at the Apollo Theater in Harlem on September 8, at 8:30 PM.
There is also heavy gossip regarding the private showings of Marchesa's fashion designer Georgina Chapman and her first solo collection. These private appointments filled up as quickly as expected, with high hopes and anticipation for the event. Why is she going private with her debut? Simple. Ever since her ex-husband was accused of multiple counts of sexual assault in 2017, Marchesa and their designers have chosen to show their collections in a more personal and confidential manner.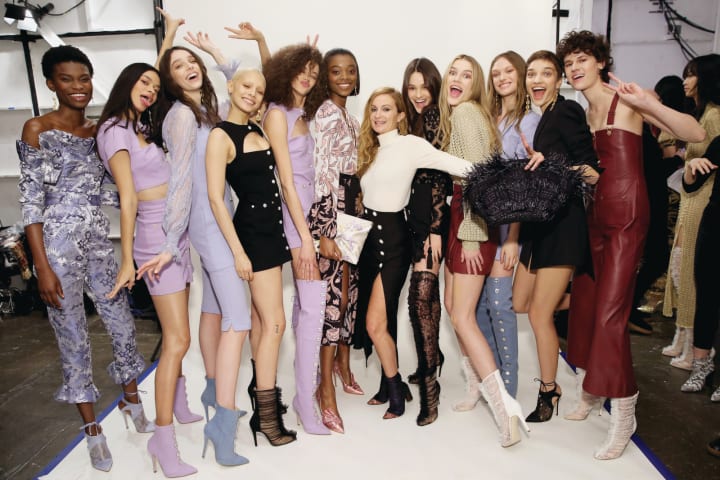 Last but not least, let us not forget where the famous names of the fashion world started, and that is with a debut show. Friday, September 6, the Fashion Umbrella Foundation will present their third annual Designer Debut at NYFW. A true make-it-or-break-it chance for aspiring designers to showcase their collections, everything from street style looks to haute couture to fall, winter, spring, summer looks will all be featured in front of fashion idols, trendsetters, and investors. Personally, I believe this is one of the most interesting things you need to know about New York Fashion Week; as only those with the hunger of an aspiring visionary will stand in the face of the fashion world as the next great designer.