Things To Look Out For Before Buying A Leather Bag
FIND OUT WHAT ARE THE BEST WORK LEATHER BAGS FOR WOMEN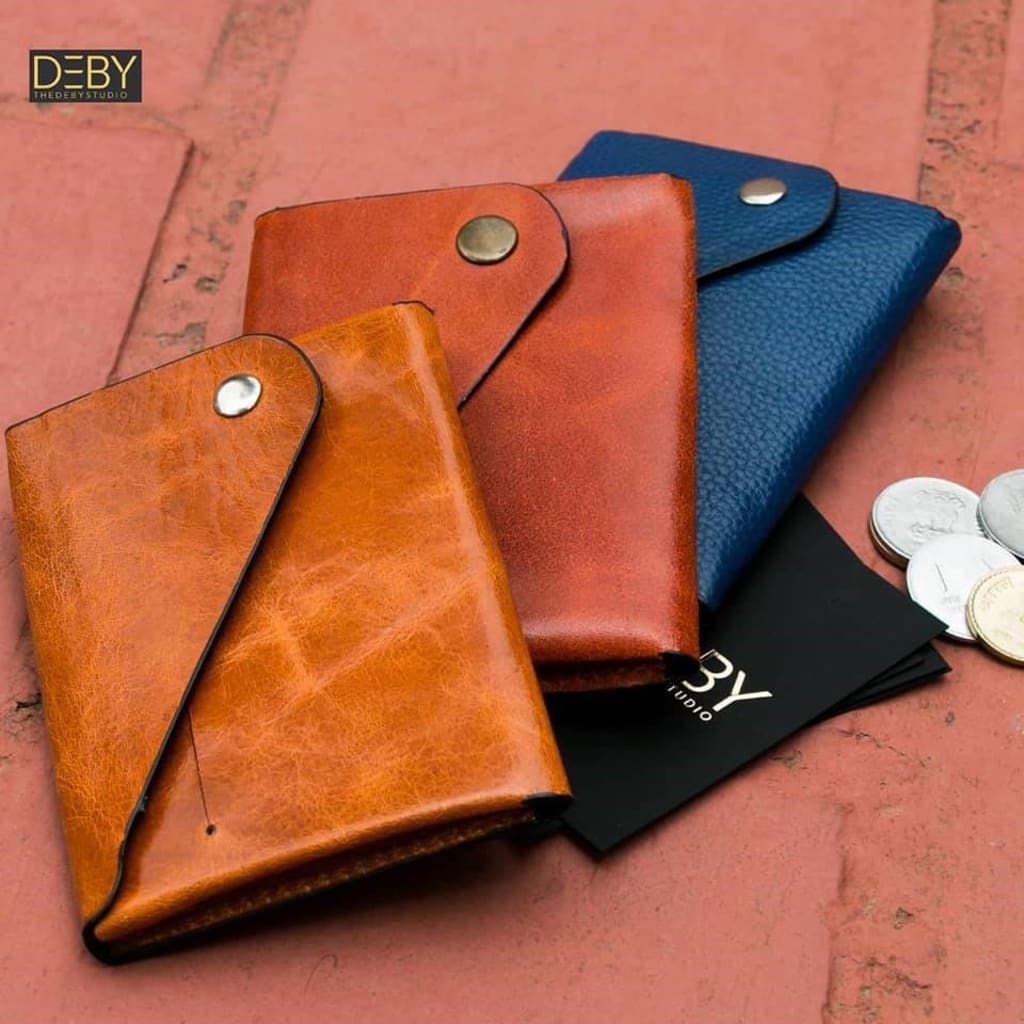 If you've been scouring the web looking for information on what you need to know before investing in a leather bag then you've landed on the right page. The Deby Studio team can help you out with a few need to know tips before your big buy. So let's get started, shall we?
1. First things first, which leather is considered to be of top-notch quality?
Full-grain leather is the highest quality leather. It's the strongest & most durable leather type that ages well.
The second-highest quality of the leather is top-grain, similar to full-grain leather that has a uniform look.
But, wait, how does one distinguish between real & faux leather?
Real leather absorbs water to a certain degree. If the water runs off, it is faux leather.
If the texture feels too smooth, oily, or plasticky, it could be imitation leather.
If you've had a leather product before you'd know it has a characteristic-rich smell. A fake leather product won't have this same smell. n Also note that genuine leather is durable and long-lasting, whereas faux leather wears out and has a shorter life.
2. Sometimes the little things are overlooked while buying your leather bag.
Always examine every detail and all angles of the bag. Features to pay attention to are zippers, straps, buckles, handles, etc. before buying a bag.
Ensure the zippers are made of brass with nickel or copper plating.
Check if the handles/straps are sturdy.
If the bag has a lock, ensure it works fine.
3. Pick a leather bag that goes with your personality and make a statement with it.
The most common and versatile colors are black, tan & shades of brown. Black and dark browns work best for a formal look. They ascribe a sophisticated and classy look, while tan and lighter colors go well with a casual and relaxed ensemble. Avoid two-toned bags or bags with contrasting stitches. These are best suited for when one is stepping out with friends. But most importantly, remember to go for something you are comfortable with.
4. Keep in mind the reason you're investing in a leather bag. Else, you will end up spending on something that looks great but doesn't serve the purpose.
Ensure you're comfortable with the size.
Check for the space inside & if there are enough compartments/pockets to help you keep your things organized and easily accessible.
Neglecting utility while buying a leather bag is like going after a job without having the right skill sets. You won't fit in.
5. Why are leather bags expensive?
The world over leather has been one of the most sought-after materials and has always commanded a premium. Quality, Finish, Design, and Size play a major part in determining the price. Another influencing factor in the pricing is the tanning process: Tanning is basically the process of making leather. There are 2 types of tanning - Chrome & Vegetable.
Chrome tanning is done by using various chemicals. Hence, cheaper.
Vegetable tanning is a natural process and takes longer to produce than the former and therefore, is expensive. It is advisable to buy vegetable tanned leather products as they are naturally dyed, last longer & develop a vintage look as they age.