The reasons behind the popularity of the vintage style
You can say vintage clothing is still lurking around in the fashion world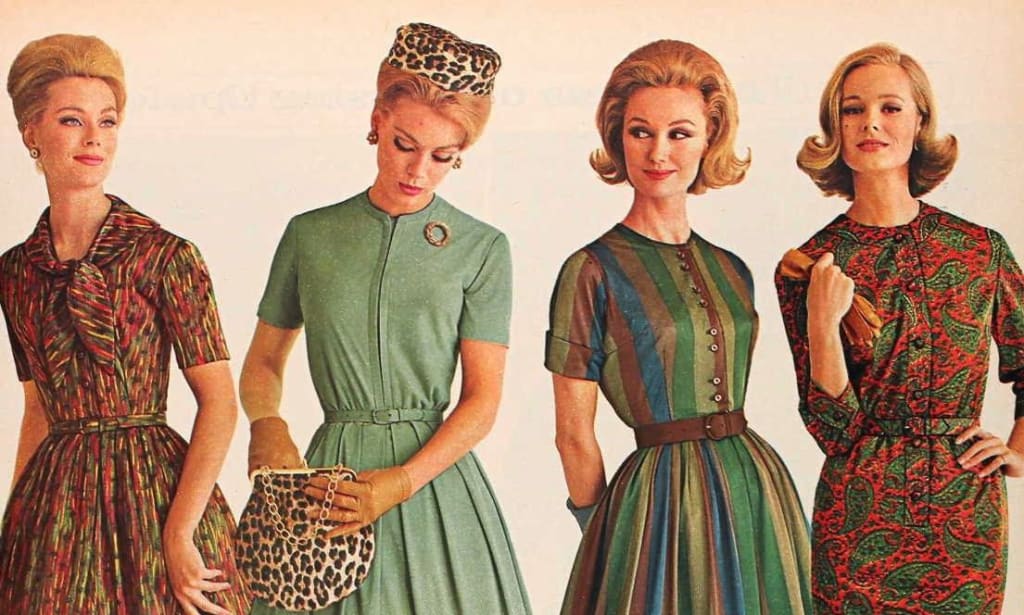 You can say vintage clothing is still lurking around in the fashion world. Why is vintage still in style? What are the main reasons behind it? Summer clothing or winter clothing style vintage designs are everywhere. There is well-crafted alternation in these vintage styles but the designs are no longer new to the world it is only presented in a new look and style. You can say vintage fashion has become more admired in our era than ever before.
A complete new Niche of Vintage Fashion and Style has been created some designers are only presenting the vintage designs in a modern way. It is the market demand designers are showcasing vintage fashion more than ever on the ramp walk. Why is everybody appreciating the vintage style? There are many reasons why people are inclined towards the classical vintage style, even people may think this style is too old for their liking.
Is there any specific reason for that? We are going to explore those reasons in our article.
The vintage style encourages creativity:
When you want to be stylish creativity is a prerequisite for modern-day style. Vintage style is a hallmark of creativity you can't imagine the vintage style without creativity they are full of creative thinking and stitched accordingly. It is the power of the vintage style that allows indigenous creativity to the people.
You can explore the part of your personality you are not familiar with it provides you a sense of uniqueness, you have ever imagined. You can later a little to alter the clothing according to your own style and look. When you prove to your inner self you are a creative person it has a fantastic impact on your mind and body.
It is not only the painter or poets who are creative people you may say, there is no creative side of your personality but when men wear the vintage style, they suddenly become creative in the eyes of the community.
Vintage clothing is cost-effective:
Vintage clothing is cost-effective yet they possess the best quality. In today's modern designer's clothes are too costly you can easily half fill your wardrobe with vintage clothing at the same price. In the past, people were more conscious about the quality of the fabric and the stitch. So if you are buying vintage clothing it can last for a long period as compared to the modern-day vintage style usually has long-term value.
You can wear them for a longer period. Therefore when you decide to buy vintage clothing you are getting multiple benefits one can imagine. You can also sell vintage clothes at a reasonable price people would feel happy to pay an appropriate price for vintage dressing as compared to designer clothes.
These days you have to pay a lot to buy designer clothing. So when people compare vintage style with the designer's clothes they find a huge difference in their price. Customers do incline naturally towards vintage clothing if they are going to purchase the best quality.
Vintage is an environmentally friendly option:
These days environmentally friendly products are everywhere— according to research, we are disposing of around 10 million tons of non-durable textile waste per year. This is a huge quality this is around 60 pounds for every person each year! The quality of textile waste is ever increasing due to the advent of fast fashion.
It can be fatal for the world's environment which is already in great danger. Vintage fashion provides people an environmentally friendly option you can say you can buy well preserved 50's or 60's clothing. It would be great for your style along with this you are also preserving the world's environment. You can sustain the earth's climate by going for vintage fashion you can recycle the clothes and can continue the process by reselling the vintage clothes.
The production of new clothes causes enormous pollution in the environment, one can imagine. Now the Fast fashion causes a greater threat to the environment. You know the clothes produced by fast fashion are not prepared for longer wearing purposes. This can cause a lot of havoc for the environment so our world's environment is even at a bigger risk. When you are wearing vintage clothing you are also serving the climate of the earth. You are not only standing against the world's pollution you are also helping the eco-friendly side of the fashion industry. It is only the choice of your style helping to protect the environment.
The vintage style is great for people it enhances their fashion sense and provides them an even better option at a reasonable price. There is a campaign in the media regarding the consequences of the fast fashion industry many celebrities have supported this campaign. They are wearing vintage-style clothing to support the idea of saving the world's environment.