The NBA & Street Fashion
Though there may not be a basketball in your closet, there's likely some remnant of the NBA hidden somewhere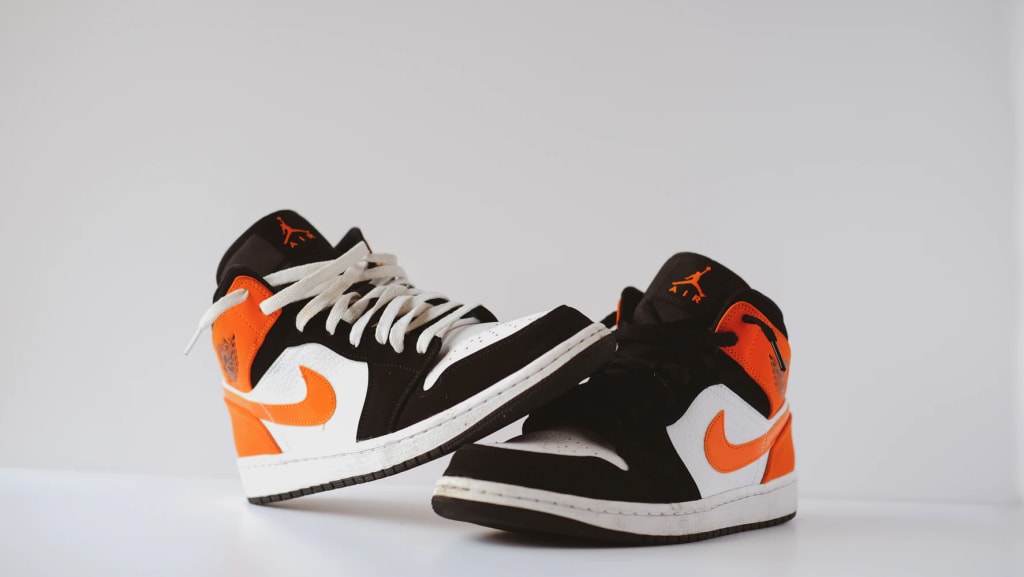 When it comes to sports in the US, one of the most internationally recognized and domestically played pastimes is basketball. Legends from Magic Johnson to Kobe Bryant have been cemented in the country's cultural history, while basketball leagues like EuroLeague have gained notoriety abroad.
But, even on the day-to-day, basketball touches more lives than many other major sports. For starters, all that's needed to play is a basketball, a rudimentary hoop, and the ability to spell 'horse'.
But there's another way that many people worldwide engage with basketball: street fashion. hough, whether it's a mesh jersey, big-name footwear, or luxury athleisure hoodies.
Shoe Revolution
The Air Jordan Effect
Though Nike made waves with their Air Jordan design and Jumpman logo in 1984, the long list of most-beloved basketball shoes features more than just the Nike swoop. The Air Jordan design, originally released just to legend Michael Jordan at the start of his career, quickly picked up steam. Nearly forty years later, the Air Jordan is on its 33rd installation.
After Nike produced a sneaker tailored for Jordan, the trend picked up. Along with Kobe Bryant and Penny Hardaway, LeBron James has one of the most successful sneaker lines. In 2003, LeBron signed on with Nike to create his own line.
The Nike LeBron James collection did more than revamp his closet. From their start in 2003 through to 2015, LeBron's brand helped raise Nike's revenue from $10.3 to $30.6 billion. Though LeBron can win championships, his foray with Nike was his first step toward the fashion limelight. From a few uninspired blazers to his infamous all-white draft day outfit, LeBron's skills on the court preceded his fashion instincts.
Even as EuroLeague basketball continues with its regular season in the EU, OLBG.com's NBA experts suggest they are already looking at LeBron to lead the Lakers to another NBA Championship—despite the fact that the 2021 season has yet to start. With support like that, it doesn't matter what's in LeBron's closet.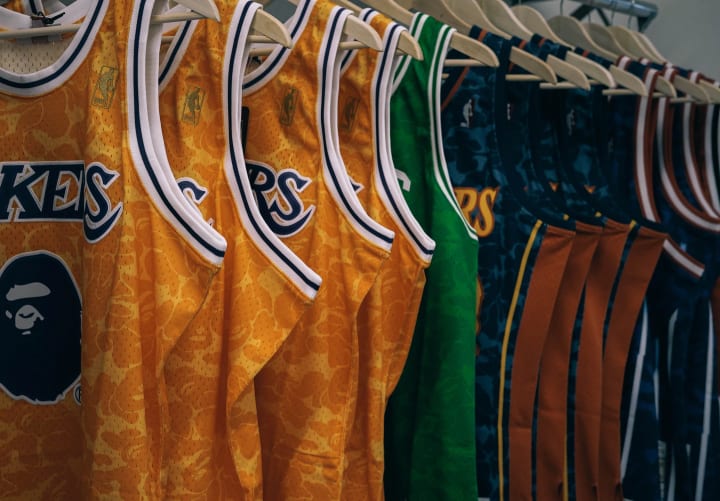 Redefining Athleticwear
Jerseys and luxury graphic hoodies
Though Nike's Air Jordan revolutionized athletic footwear, Converse was the original shoe of the NBA, helmed by legends Magic Johnson and Larry Bird. Even today, the league isn't afraid to go retro.
Aside from popularizing the special releases of footwear co-designed by star athletes, the NBA has also made jerseys a standard top worldwide. From Beijing to Toronto to São Paulo, Lakers and Mavericks jerseys are elements of street fashion that add texture, color, and style to any outfit.
Today, each NBA team releases multiple jersey designs. Each year, revamped designs are showcased as 'statement editions' or 'city editions'. The special jerseys are sold to fans and worn by a team for special event matches. In addition to each year's new wave of designs, many teams also sell their retro jerseys, highlighting designs from the 70s and 80s.
Though longline shorts have also become popular thanks to basketball uniform designs, the league's primary offering to the world of fashion in recent years is athleisure. The intersection of comfortable lounging clothes with sportswear has created a new craze.
Though many fashionistas have turned their nose up at the fit of athleisure and the textiles used, the NBA has found a way to intertwine big-name brands with graphic hoodies and even beanie caps.
Russell Westbrook of the Washington Wizards, Kelly Oubre Jr. of the Golden State Warriors, and D'Angelo Russell of the Minnesota Timberwolves have helped elevate athleisure for those still skeptical of pairing Yves Saint Laurent with a puffer jacket.
However, in a strange twist of fate, it seems the development of athleisure may be cutting into the NBA's hold on street fashion—and it's doing so by harnessing the NBA's love of retro. The recent revamp of the original 1965 Adidas STAN Smith shoe is the perfect example of athleisure's success outside of the league that helped build street fashion, to begin with.