The Feminine Series (Pt. 1)
How to Dress More Feminine and Ladylike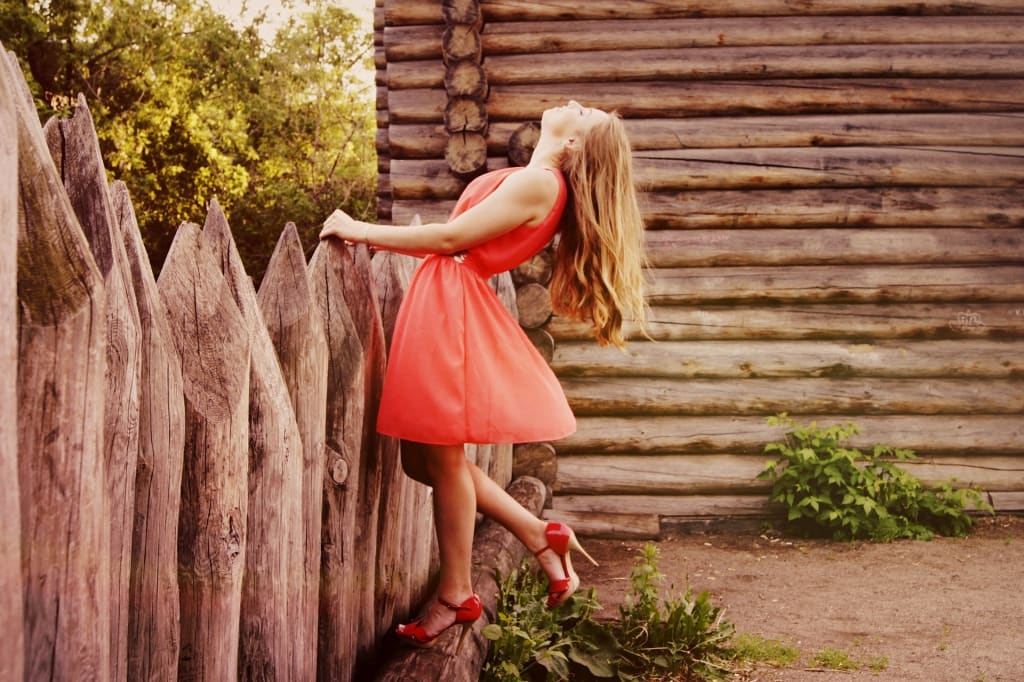 I enjoy dressing like a lady and when I say that, I mean more feminine and not looking manly, like showing off my curves a little and my silhouette. I do wear the sweatpants or not a well put together outfit, but that is on a rare occasion. I love picking out the perfect outfit with the right accessories that help me look my best. I had to do a lot of research and figuring out what is my own unique style and finding the right feminine items. I have a few tips that can help you look more feminine and your best.
1. Makeup
This does not mean you leave with a beat face every day. But it does mean you can wear a little lipstick or lip gloss and a little mascara. Something that makes you a little bit more put together. Even if it is just a little ChapStick or lip gloss.
2. Shoes
SHOES ARE EVERYTHING! I repeat, SHOES ARE EVERYTHING! Nothing too heavy or manly looking. Heels are always a yes or a nice clean flat or a nice clean looking sandal are a good go-to too. Do not wear anything that is going to make your feet look huge and out of portion with your body. If you are going to wear sneakers or boots, make sure they look feminine too and I am NOT talking about UGGS or a big-name brand sneaker. Shoes can really make or break an outfit.
3. Accessories
Now I do know a lot of men are wearing accessories as well nowadays, but you can tell a significant difference between the two. You do not always need something heavy to make a statement (although there are some occasions that do call for that). Some nice stud or hoop earrings; I don't choose to go for dangling earrings, but if you do, find a nice clean-looking pair, go for it. A nice a watch and bracelets, not something too over the top. Now necklaces, some women like to go for necklaces that are way over the top and look too much like costume jewelry. That is not always needed; you can wear just a nice small chain or a small pendant necklace. Try not to be too over the top with your accessories. Last tip, paint your nails! This is the best tip I can give you, your nails are an accessory as well. Paint them and make sure your toes and your fingers are the same color, anything other than that is extremely ratchet. Also, a nice bag that matches your outfit and your activities of the day. Do not bring a small bag if you have to go to work or school and do not bring a huge bag if you are going to the mall or just getting your nails done.
4. Finally, Clothing
DO NOT pair an extra-large shirt with an extra-large pair of pants. You will look so disorderly and unkempt. If you a going to wear something big pair it with something fitting. Like a Big sweater and a nice fit pants or leggings or big pants with a nice fitting top. Dresses and skirts are always a GO! That is always my go to when I am getting ready to go somewhere, the weather does not always agree though. A nice pair of trousers and a nice blouse is also a good option. The name of the game is well-fitting attire. Learn how to dress for your body type as well, that is most important.
These are just four helpful tips that can lead you in a great direction in dressing more feminine.