The Best Alternative Retail Hot-Spots in Central Manchester
Sometimes for those of you who, like myself, occasionally favour the unconventional, shopping for exactly what you want that suits your style at an affordable price can be a fruitless fiasco. Fortunately, if you ever find yourself in the bustling centre of Manchester, you're in luck! It's a hotbed for indie clothing and merch. You just need to know where to look...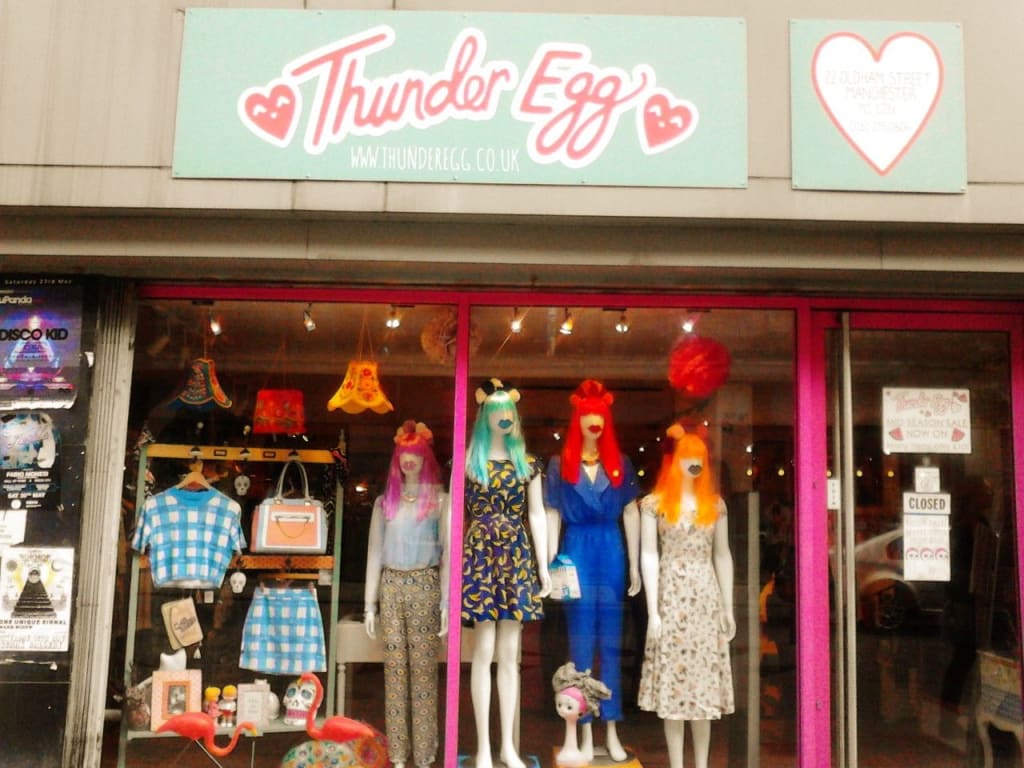 Eye-popping! Thunder Egg, Manchester. Photo credit: pinterest.
1. Afflecks (@afflecks_manchester)
Afflecks is no secret. Famous for its seemingly endless floors, poster-clad walls and built-in restaurants (turn the corner and you'll be met with an ice cream parlour seemingly out of nowhere) Afflecks is an indie paradise. To explore it all would take you a good chunk of an afternoon, and even then you might miss something! The arcade hosts a cavalcade of shops all with their own unique quirks. Some of the greatest hits include:
SourCherry for all your hair accessory and jewellery needs
Pop Boutique for a whole host of vintage apparel
Soapy J with its luxury bathbombs complete with adorable surprise treats inside
Biggi Bagga with its colourful array of kawaii schoolbags and purses. If you're a Ghibli fan, this is your haven!
And that is only the tip of the iceberg! Among the indoor tattoo and piercing booths there is even a shop entirely dedicated to K-Pop, where fans of BLACKPINK and BTS alike can get their fill of authentic merch.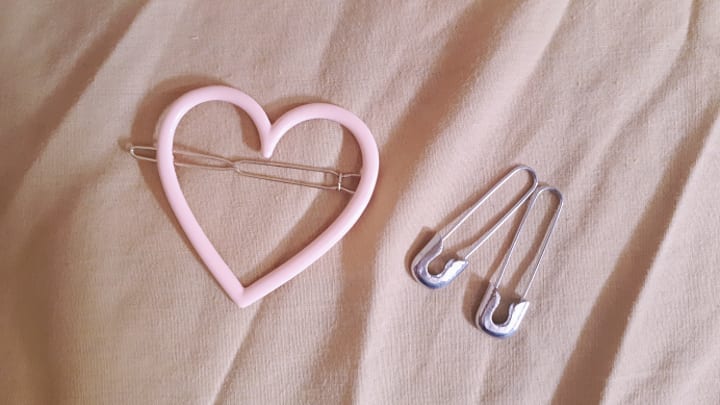 All in all, Afflecks is not something you want to miss on any trip to Manchester and, like the bees dotting its artistic walls, indie people will be drawn to this hive of eclectic fashion and fun.
2. Thunder Egg (@thundereggmanchester)
Just across the street from Afflecks and with its very own resident mini-shop inside, Thunder Egg is one of the most recognisable clothing and accessory brands due to its quirky and adorable style. If you're a moomin fan, Thunder Egg has a range of adorable high-quality products featuring the infamous Finnish trolls.
Not only that, but it is perhaps most famous for its alternative clothing, with dungarees, skirts and dresses patterned with dinosaurs, rainbows, sloths, and even the Manchester bee.
A cavalcade of colour and cuteness, the next time you're in Oldam Street, be sure to pay Thunder Egg a visit! It will be sure to brighten your day.
3. Forbidden Planet (@forbiddenplanetmanchester)
With branches all over the UK including Liverpool and Bristol to name just a few, Forbidden Planet is the perfect addition to Manchester's indie sector on Oldham Street. If you're a Ghibli fan, the lower level is lined with anime goodness you can sink your teeth into. And if you're busy maximising your Funko Pop collection, Forbidden Planet's front of shop section is lined with seemingly endless rows of pop figurines from a whole host of fandoms. I affectionately name 'Forbidden Planet' the 'nerd's paradise', simply because it's true! Whether it's Game of Thrones, Harry Potter or gaming icons like Fortnite you're into, Forbidden Planet is packed with cool merch to suit your geeky needs.
SNACK BREAK
If you're in the need for some well-earned nosh as a break from all that heavy shopping, there are plenty of scrumptious eateries nearby to wet your appetite. You can grab a delicious sandwich or pancake stack at Wilson's Social, or If you're looking for something quick, caffeinated and conventional, the high-street chains of Starbucks and Costa are only a stone's throw away in Piccadilly Gardens. And you can always pop to the Arndale for a refreshing and delightfully yummy Bobo Tea at the self-titled kiosk.
4. Blue Rinse (@blue.rinse.manchester)
A staple on Manchester's famed Oldham Street, Blue Rinse is an emporium of all things vintage. Blue Rinse is a massive warehouse-like cavern full to the brim with tie-dye sweaters, vintage boho bags and pin-up style hair accessories, not to mention all the '90s sports shirts and tracksuits you could ever want for. They even have an eco-policy of reprinting and restoring old jumpers with cool, alternative designs.
Blue Rinse is so full of vintage wonders, it's easy to get lost between the clothes racks! But if old-school style is up your street, be sure to visit them for some new wardrobe staples.
Reader insights
Be the first to share your insights about this piece.
Add your insights