sustainable suits
empfashion blog 1
(blog can be found on empfashion.com)
Hi. So I have been looking into how to share my love and passion for fashion as well as the creative world a lot recently. I don't need to be an influencer or anything but I love when people tell me they redesigned their shirt and thought of me or little things like that! I also was just talking to one of my best friends today about sustainability and I have been searching for a way to put all the things I learned in one place so that I don't forget them and so that I can share the info with others. I know a lot of people want to learn more and don't know how or get side tracked from more prominent things in life. So here we are and I obviously have no idea what I am doing but here we go.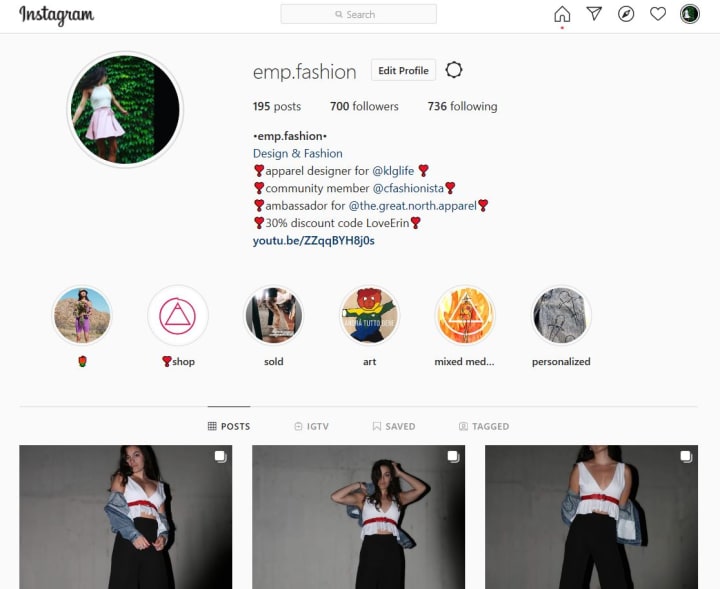 My name is erin and I started my emp.fashion page on instagram a couple years ago to share all the clothes I found that I love whether it was mine or my friends. I also occasionally post design projects I completed or products I redesigned to sell. Most of you probably know that so lets skip to something more interesting than me.
Like I was saying today one of my best friends and I were talking about sustainability and buying clothes. I know a lot of people want to be sustainable but don't know where to start. So we talked about the little things. Turning off your lights when you walk about of the room and not running the water when you're brushing your teeth, you know all those things. Other things that I do that I wanted to share would be turning off the shower when your sudzing up your body. You don't want that water on you anyways at that time. Even that one minute makes a difference as it can potentially save 2.1 gallons. You probably don't even drink that much water in day! And it obviously adds up. If you take really hot showers, that takes energy as well. Think about taking a warmer shower instead of hot to the point where you're surprised your skin isn't burning off kind of shower. And obviously we're not perfect. Sometimes you want to indulge yourself in that luxury for 15 minutes. But the more you make that change the more it adds up.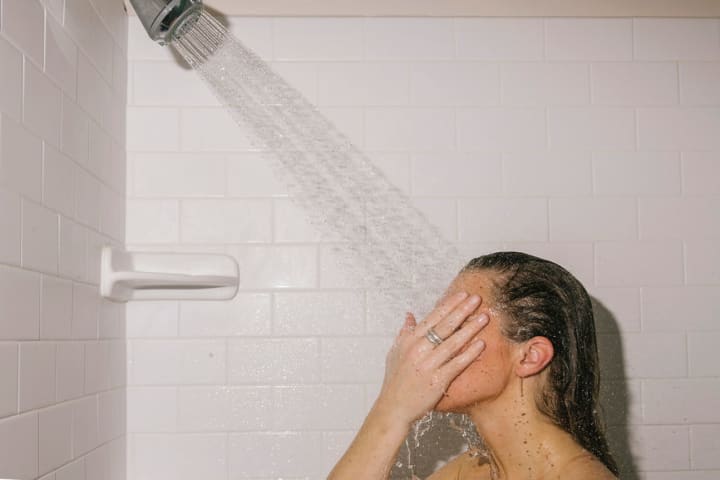 Then we think oh those things are so little in regards to my impact that it seems hopeless. That is why we all need to do it!!! If you have 4 family members and all 5 of you turn off that water for one minute that saves over 10 gallons of water for the average US shower. That is so much water that now does not have to be cleaned or heated. Yes water is a renewable resource, but clean water takes energy and money. It makes a difference.
Blah Blah Blah what about clothes erin? Yes right that is one of my favorite topics. My bestie and I were talking about how sustainable clothing is so much more expensive and that makes the decision more difficult. I have been trying to post more sustainable brands and items on my instagram @emp.fashion. I realized I need to look for sustainable brands that are more affordable since people my age need that as they are budgeting for college and the rest of their lives. We were also talking about how much. How much are you buying? How many swimsuits do you have and how many are in your shopping cart? Think about whether you truly want to start being more sustainable instead of just talking about it. Everyone has a different situation. If you are buying one suit for $5 and that is it, it is still hurting the earth, and you need to accept that fact. It is also hurting the workers who are not getting paid a living wage. Yes; we have an impact on that and on other people across the world. If you are buying 3 swimsuits for even $5 each then please please please I BEG YOU to consider switching those out for one more sustainable suit that is $15. For example we were talking about Pretty Little Thing and I found that they have a collection made from 100% recycled materials!!! That is so cool because the suits are still cute and stylish and accessible. *After looking closely at the individual products, not all materials are labelled as recycled, but we can hope and ask them this question.*
So I searched affordable sustainable swimwear and I found a few other examples. I will try to search for more like these and share in the future! Starting off: Do Good Swimwear. This site is so exciting because their suits are cute and colorful!! (I am using so many exclamation points I can't help it haha). The material is where they get you. This is very important. Swimsuits are so hard because they are normally made out of manufactured materials. This means that the origin of your suit is oil and fossil fuels. Ew. Do Good Swimwear is an exciting find because they're all made out of recycled materials using ocean waste!! You can find all this info on their site: https://dogoodswimwear.com/pages/about-us .
So let's talk about price. The Pretty Little Thing recycled collection was cheaper. These suits range from $36 to $40 right now as they are on sale. BUT many of them are reversible so that you have two in one!! That's basically a $18 suit in my mind and you are saving the environment. My friend and I also talked about washing a suit and how having more than one will reduce the number of times you use water and energy with your washing machine. Remember you do not have to wash your suit every single time you wear it!! You can hand wash it and it will stay in better condition longer. The heat of the dryer also decreases quality so never dry your swimsuits.
In my search for affordable sustainable swimwear Fashionista and other publishings listed suits for $75 to $100!! I don't know who they think they are referring to when they are labeling them as affordable.
So let's get back to what we are looking for. Aerie. I love this brand because they are so inclusive and it melts my heart because that is the change the fashion industry needs. Anyways they have a collection called Real Good Swim made from recycled plastic bottles and recycled nylon fabric!!! That is so cool and cute. Separates start at $15. Not bad. Especially because you probably already have a pair of bottoms that fit you better than any other pair you have ever found. All the models are smiling ahh they're cute. https://www.ae.com/us/en/x/aerie/swimsuits/real-good-swim?menu=cat4840006&pagetype=shp&AID=14043405&PID=100102055&cid=aeo_aff_5370367&SID=121032X1581283Xaff29711b9186d2564333fee3c3eada5&cjevent=f0e15f9b989d11ea825f04d40a24060f .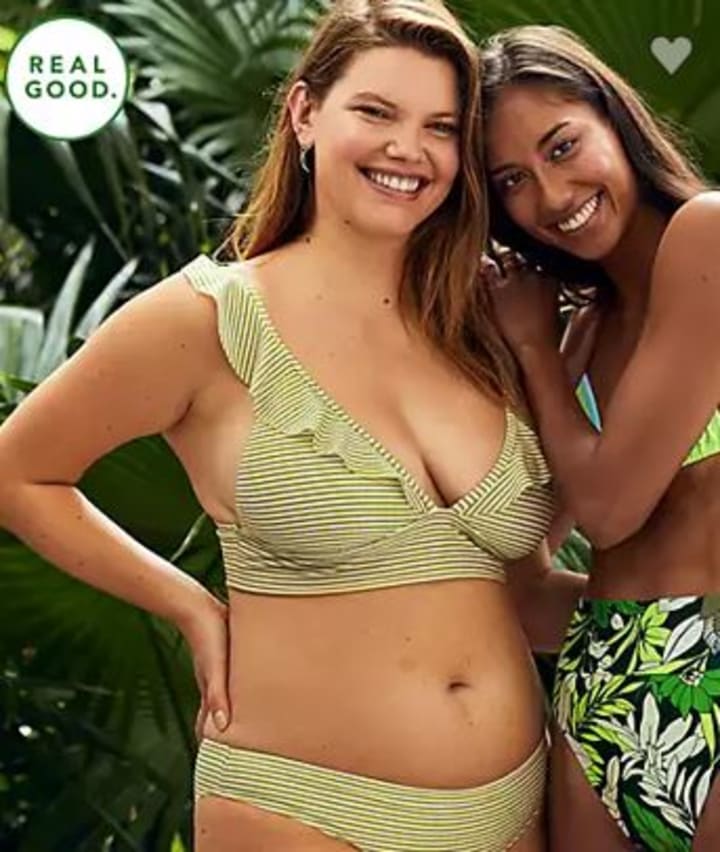 Anyways I am going to keep looking and I will get back to you with more!! In the meantime there are ways to thrift swimwear. Search NWT or new with tags on poshmark (which apparently raised their shipping prices) or ThredUp or any thrifting pages on instagram are normally pretty cheap. I will try to post more of those on my instagram page. Also you can check out the suits I made which are reversible and made from donated materials that would have otherwise been in the landfillllllll. Thanks for reading I hope you liked it!!!