Sustainable Shopping
Consignment is the new "black."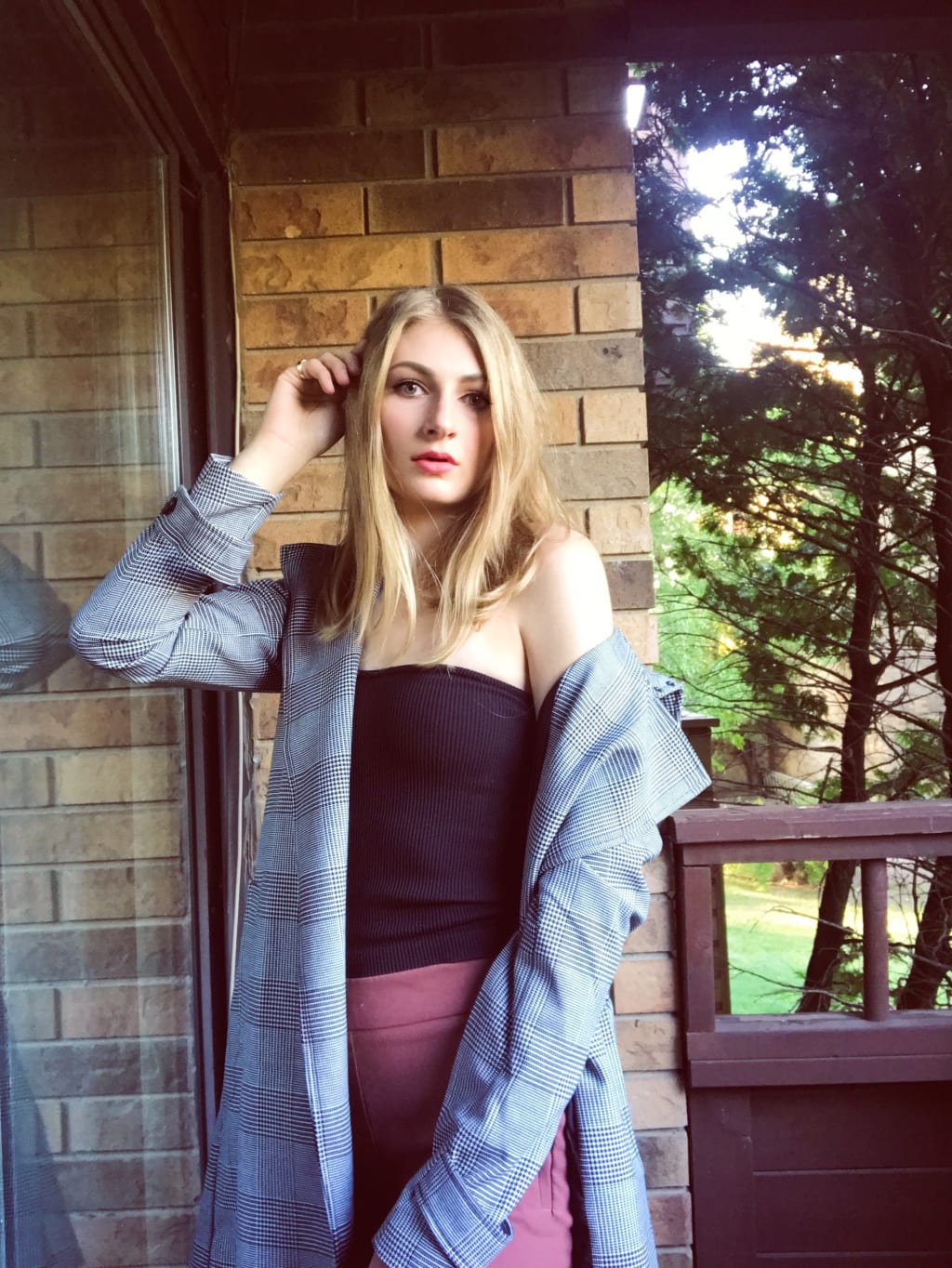 I can vividly remember visiting my older cousins when I was a child and getting ecstatic when I walked through the door and saw three gigantic garbage bags filled with clothes for me to try on and shop "for free." There would be college t-shirts that made me feel like a grown up and there would be nice dresses that I knew I would never wear, but they would look good in my closet when my friends came over to play.
I can also remember when I got a little bit older and "hand-me-downs" were no longer "cool," and unless the garment you wore to school was brand new and had a price tag that said $100 (and from Lululemon), it wasn't cool.
As the years went by, my closet filled up with a mixture of clothes I was given from friends, expensive items that I never wore, and fast-fashion items. I asked myself what kind of lifestyle I was supporting. I asked myself why I spent any money on fast-fashion. Sure, the prices are budget-friendly, but the low quality isn't worth the rush you get when you find a statement piece for a do-or-die price. Not only was the quality an issue, but I was surprised to discover the kind of industry I was supporting.
After this revelation, I vowed to cleanse my closet (and myself) of the fast-fashion industry and start being a sustainable shopper. I'm not going to lie, it was an easy choice, but a very difficult change.
I am the kind of girl that likes to be on trend, but doesn't like to spend money that I don't have. So fast-fashion shopping meant that I could purchase a trending garment, wear it for a while, and not feel bad when it got put into storage in my basement because "it was only $15." Not only that, but the transition was hard because I LOVE to shop. I LOVE it. As I'm sure many women are, I am an impulse shopper, meaning I would see something I liked and buy it without thinking twice about why I was even buying it.
Now, when I go to the mall (which is rare), I try to choose stores that I know are good quality, relatively affordable, and support my sustainable approach. But the real secret to my sustainable-shopping lifestyle is consignment and being mindful of the clothes that I already own.
My love of consignment was spurred through Instagram, where I came across a series of accounts that were selling pre-owned, high quality clothes for an affordable cost. From the comfort of my own home, I was able to look at pieces that were on-trend—and not fast-fashion—while also taking inventory of my own closet to see if I had any duplicates items that I was interested in before buying them.
So, for any of you who might be thinking, "hey, I need to cleanse my closet, too," I hope the following tips will help you become a more sustainable fashionista!
1. Go to your closet right now and make three piles.
A pile for cheap items that you no longer wear (donate these), a pile for items that are good quality that you no longer wear (maybe you have duplicates, maybe you're ready to part ways, maybe they still have the tags on them—consignment), and lastly, a pile for keeping.
2. When you are out shopping and you find a piece that you like, ask yourself a series of questions:
What do I like about this piece?
Do I already own something similar?
Can I afford it? Do I really really WANT/NEED it?
If you can't justify buying it, DO NOT purchase it.
3. When you find yourself over an item, don't throw it away unless it is not wearable.
Donate or try to sell it instead. OR try and do some research and restyle it in a way that appeals to you. Who knows, maybe that white turtleneck sweater would go better with a midi-skirt and oxfords for work or maybe it would spark your interest if you wore it with a mini-skirt for an evening out.
4. Find a trendy vintage or secondhand store.
Whether that be in-person or online, you might be surprised at what you find! This is an easy way to get the most use out of good quality pieces without breaking the bank or being wasteful. Another bonus is that you are exposed to uncommon pieces to expand your style (none of your friends will likely have the same item).
5. Be AWARE of where the clothes that you buy are actually coming from.
Are you supporting a store/brand that is reliant on a workforce that they treat poorly?
Do they have any kind of program to give back to the community?
Do they support sustainability?
These are all good questions to ask when contemplating whether or not to buy from a specific store.
6. Support local.
I was recently in Nakusp, British Columbia. I discovered a small, local clothing store that my boyfriend's mom just knew I would fall in love with. They had the most inspiring clothes that I felt I could trust to be quality pieces, plus I was supporting an individual's means of providing for themselves. Shopping local really gives you a sense of pride in what you're wearing!
Lastly, I encourage you to do your own research about sustainable fashion. Look deeper into the materials that are used by different brands and how they impact the environment. Be mindful of the fashion-waste that you create. Investing yourself in understanding what is a part of sustainable shopping will allow you to develop your own passion for it, and it will inspire your own lifestyle change.
Happy shopping, loves!
This is me!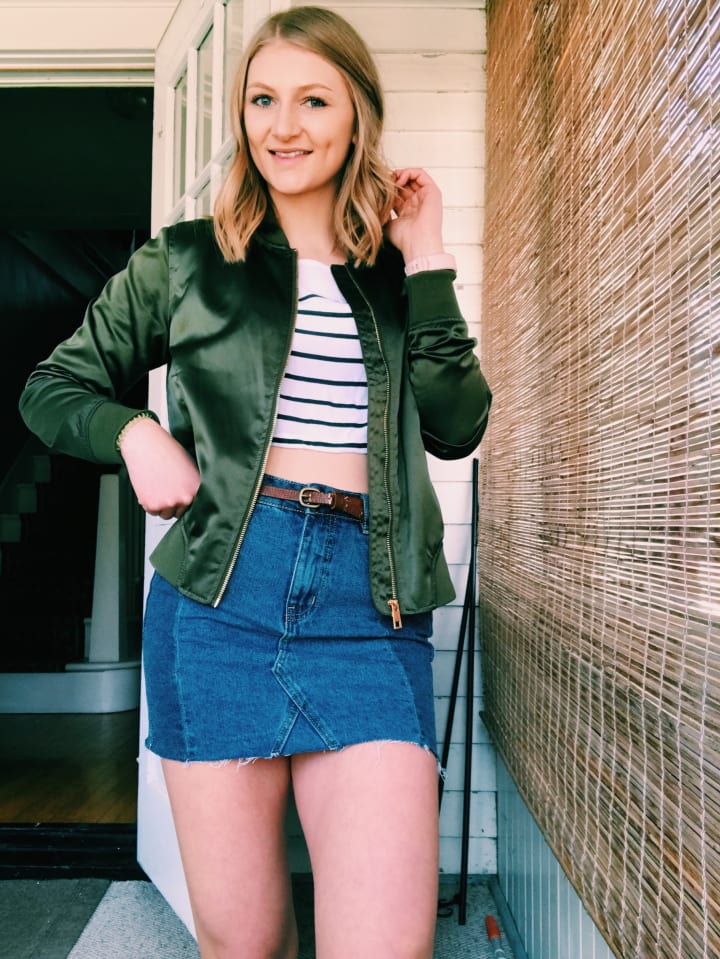 I'm a nursing student living in Canada who loves photography, reading, fashion/styling, dogs, and traveling. I am an active feminist, and I enjoy expressing myself through writing, so tune in for more! Mwah!