Supported by Charles & Colvard
Sustainable Gems are a Girl's Best Friend: My Take on Lab Grown Diamonds
Earth conscious gems make us feel beautiful and confident without the worry that wearing them is having a negative impact on our planet.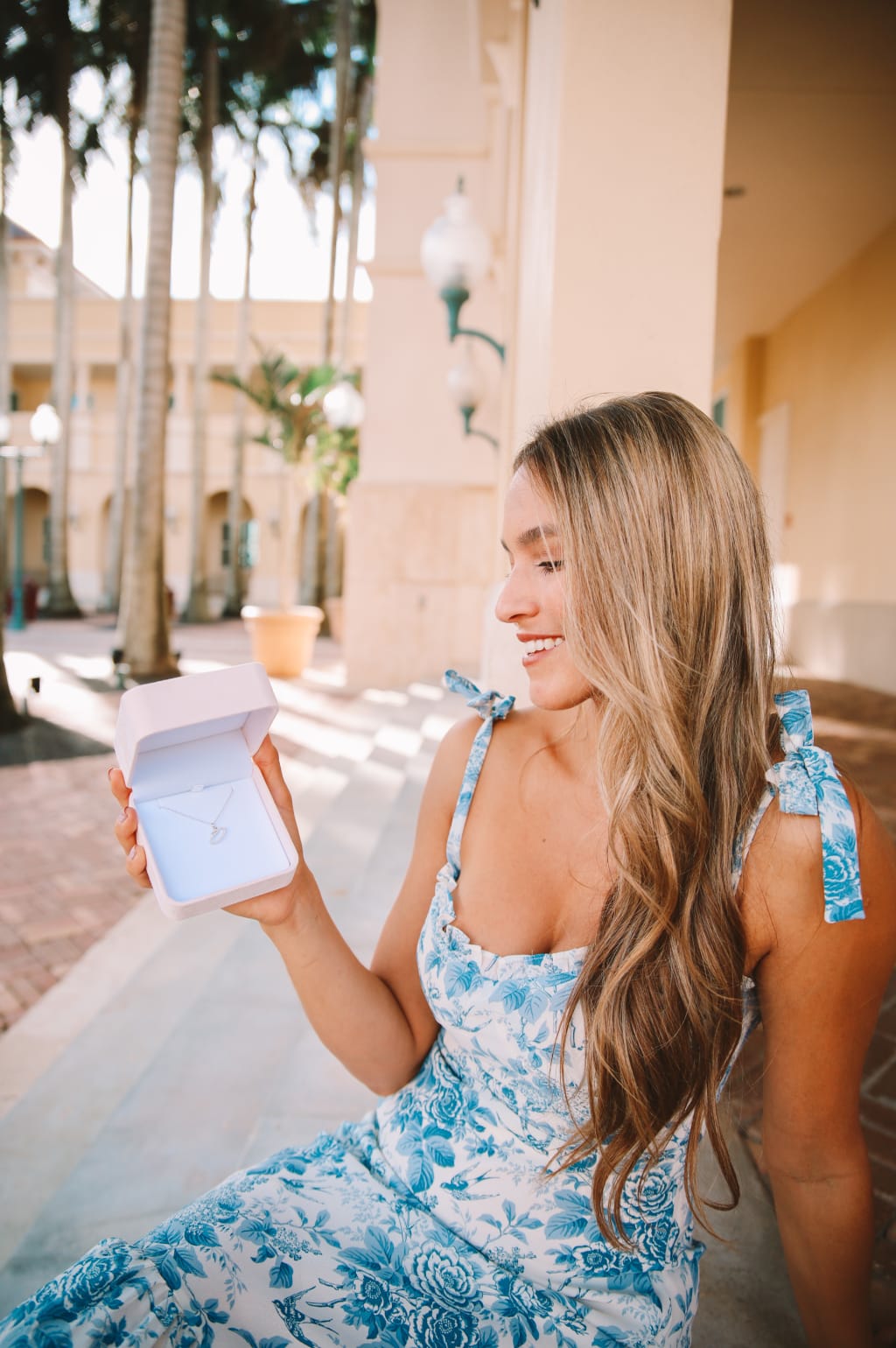 Charles & Colvard Caydia® Lab Grown Diamond Personalized Initial Necklace in 14K White Gold
Who doesn't love fine jewelry? Since I was a little girl, I have always loved all types of gemstones and jewels. For me, jewlery is the most important accessory that completes and elevates any outfit, creating the perfect look. Also, jewelry allows us as women to express ourselves and highlight our personality. So, wearing the right piece whether it's a beautiful necklace, a shiny set of earrings, a statement bracelet, or diamond ring can help us stand out wherever we go. I believe that sustainable gems are a girl's best friend as it makes us feel elegant, beautiful, and confident without the worry that wearing them is having a negative environmental impact on our planet. In this article, I will share my take on lab grown diamonds and my go to brand, Charles & Colvard, which offers premium quality lab grown gems that are set in responsibly sourced precious metals.
What Are Lab Grown Diamonds?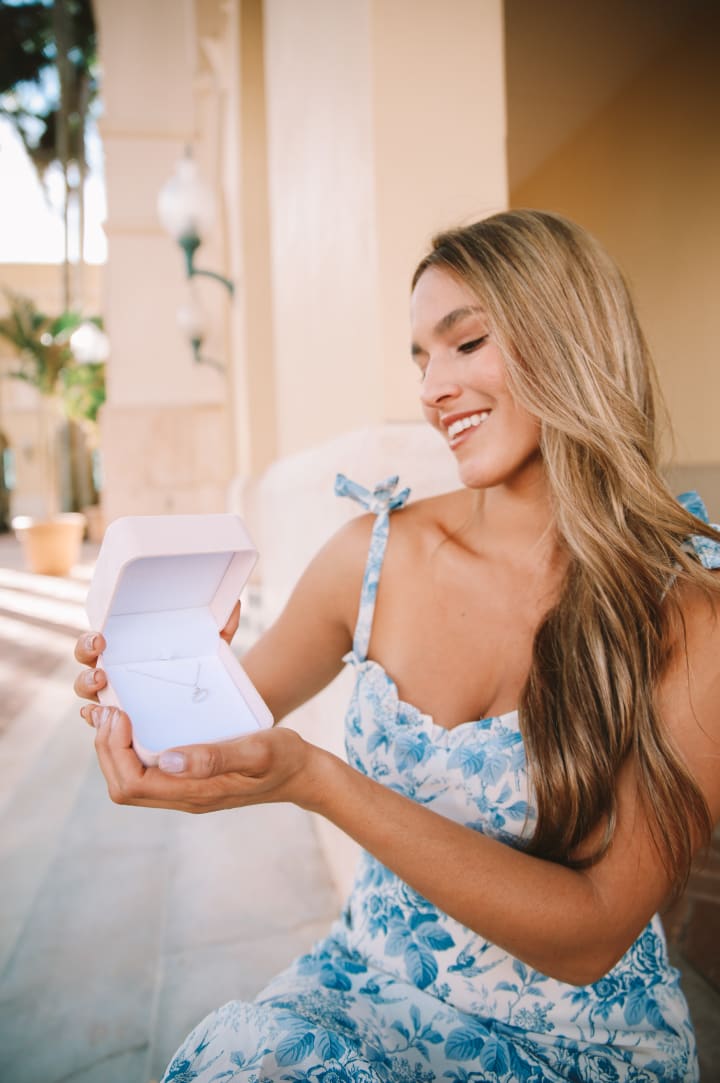 I must be honest; I had no idea what lab grown diamonds were and that they even existed until I came across Charles & Colvard — and I am glad I did. Now, I get to wear a game-changing gemstone that is not only beautiful, but is gentle on our planet. If you are also wondering what lab grown diamonds are, they are diamonds that are made in labs as opposed to mined. These diamonds require literally no mining! Also, being produced in a lab, their origin is easily traceable (so there's no need to worry about the ethical soundness of your jewelry).
The best part is that lab-grown diamonds are chemically and physically no different from natural diamonds — they look, feel, and glisten alike. Lab-grown diamonds are the same material as natural diamonds: pure carbon! After the gems are produced, they are cut and fashioned into different styles of fine jewelry such as engagement rings, stud earrings, necklaces, bracelets, and much more. The final product is truly stunning. I'd dare to even say that Charles & Colvard lab grown diamonds are the shiniest diamonds I've ever seen.
After I learned the truth about lab grown diamonds I simply couldn't believe I didn't learn about them sooner. Lab grown diamonds are not only beautiful in appearance, but are of high-quality and are ultimately the more responsible choice.
Shopping At Charles & Colvard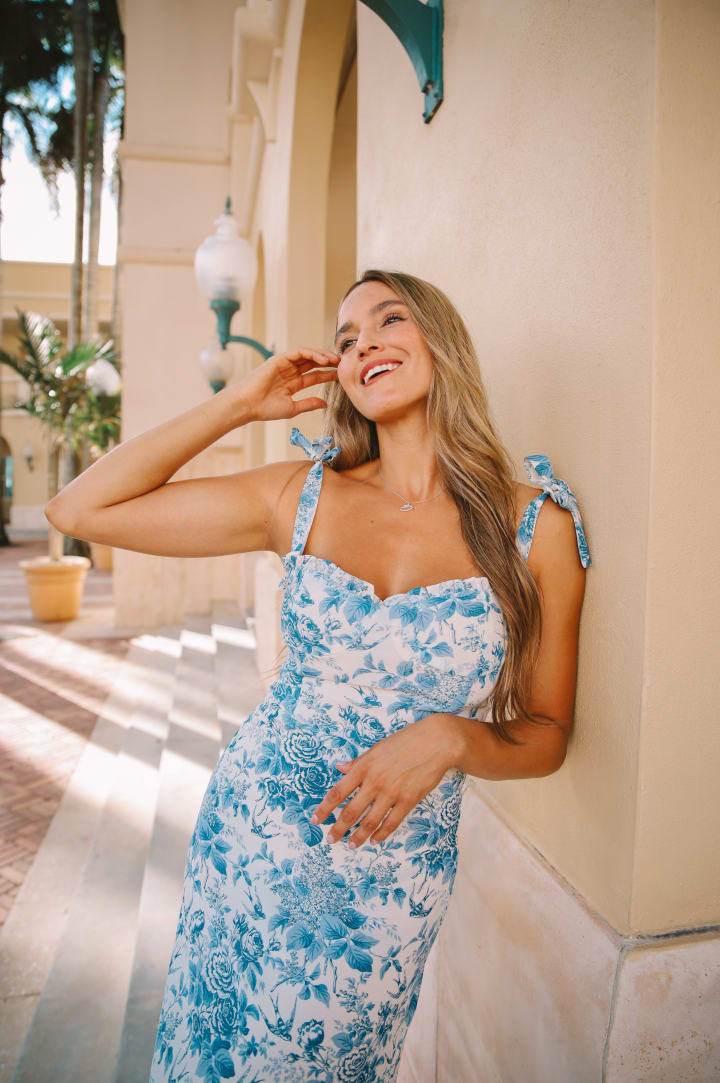 Browsing through Charles & Colvard's breathtaking catalog of lab grown diamonds was super easy! Upon entering the site, I immediately felt like a kid at a candy store — they have so many beautiful pieces! From a variety of engagement rings, wedding bands, earrings, fashion rings, necklaces, bracelets, and personalized jewelry with their unique and exclusive Caydia premium lab grown diamonds, there is so much to choose from — they truly have something special for everyone.
To help narrow things down, I selected my preferences and ultimately found the perfect diamond for me. I recently got a stunning Caydia Lab Grown Diamond Personalized Initial Necklace with 14K White Gold and could not be happier with it. It is a simple but elegant piece that will complement any of my outfits and is perfect for everyday wear. What I loved about it is that it is custom made and you can select one capital letter which is then adorned with round Caydia lab grown diamonds, it is perfect for personal wear or as a gift.
By shopping at Charles & Colvard you won't have to sacrifice beauty for ethical standards because at Charles & Colvard the two co-exist. What I learned from my experience at Charles & Colvard is that you do not have to trade quality or elegance for price or consciousness. Head over to their website and you will for sure find the perfect piece that will allow you to express yourself, highlight your personality, and make a statement wherever you go.