Super Comfy and Stylish Loungewear Pants and Pyjamas for Women
Super Comfy and Stylish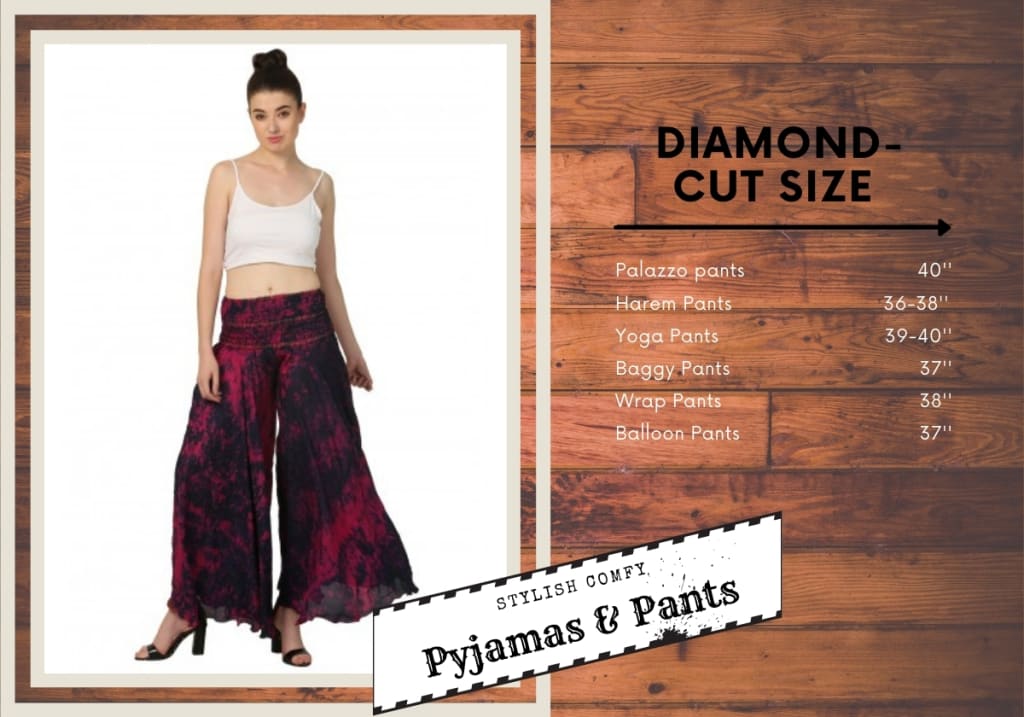 There's a reason why Pyjamas and comfy clothes are the ones we want to laze around in all day - they are not just super comfy, but also give your mood a boost by the ease of wear ability. Then again, why wear dull and loungewear apparel around the house when you can wear stylish and comfy Pyjamas and Harem pants that will lift your everyday wardrobe style and act as great pick-me-ups for your mood! Here we have a list of some fantastic Loungewear Pajamas and Pants that have been adored by people who love to have a mix of both comfort and style in their fashion picks. Look through to find your favorites.
1. Comfy Printed Yoga Pants :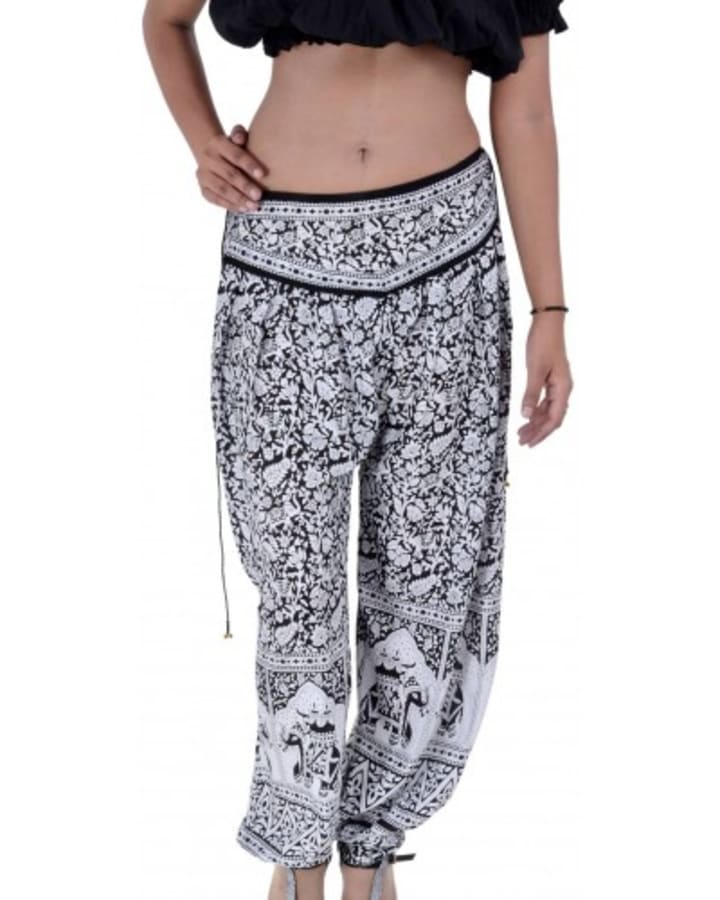 Were you bored of doing yoga in those usual basic leggings? Looking for something more comfortable in yoga pants to help breathe better while you breathe all the toxins out of your body? If yes, then these Printed Yoga Pants will be the perfect fit and a great addition to your Yoga and Workout Wear Collection. These are shaped to hug your body at both ends - waist and ankles - to help form a firm yet comfortable grip while you perform all your asanas and yogic postures or while working out in any other manner. It has a regular Pyjama-like fit running through the rest of the pants' structure to help you feel the most comfortable when doing your workouts. These are available in many different assorted prints and colors at the most affordable prices and the best of quality.
2. Tie-Dye Wide Bottom Harem Pants :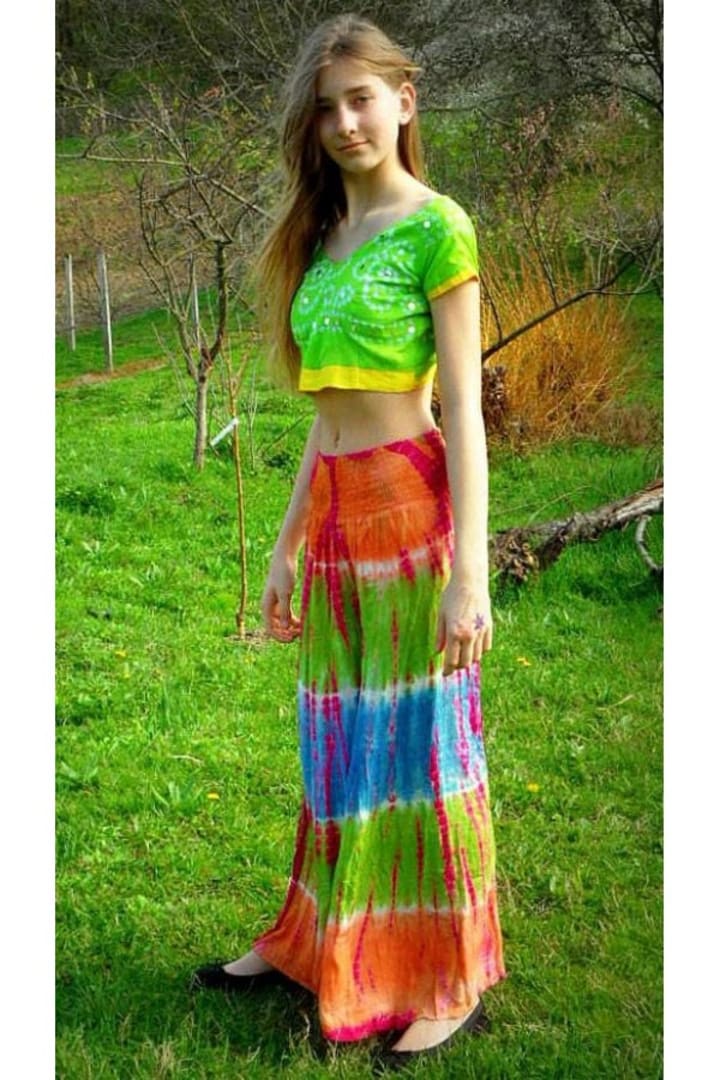 You might have worn or seen harem pants before, but these stunning Tie-Dye Harem Pants with a Wide Bottom Structure are a Store333 specialty product loved for the super-comfortable fit and the way the soft fabric material feels on the skin. With the Oh-so-awesome prints and Multicolor variation going on in the design of this piece, it becomes a highly versatile loungewear pant set that will look great with so many different things - Kurtis, tops, blouses, t-shirts and especially crop tops. The Wide-Bottom allows for a baggier fit, hence, makes lounging around in these all the more fun. You can pair these with any kind of flat sole footwear like ballerinas or slip-ons.
3. Baggy Palazzo Pants :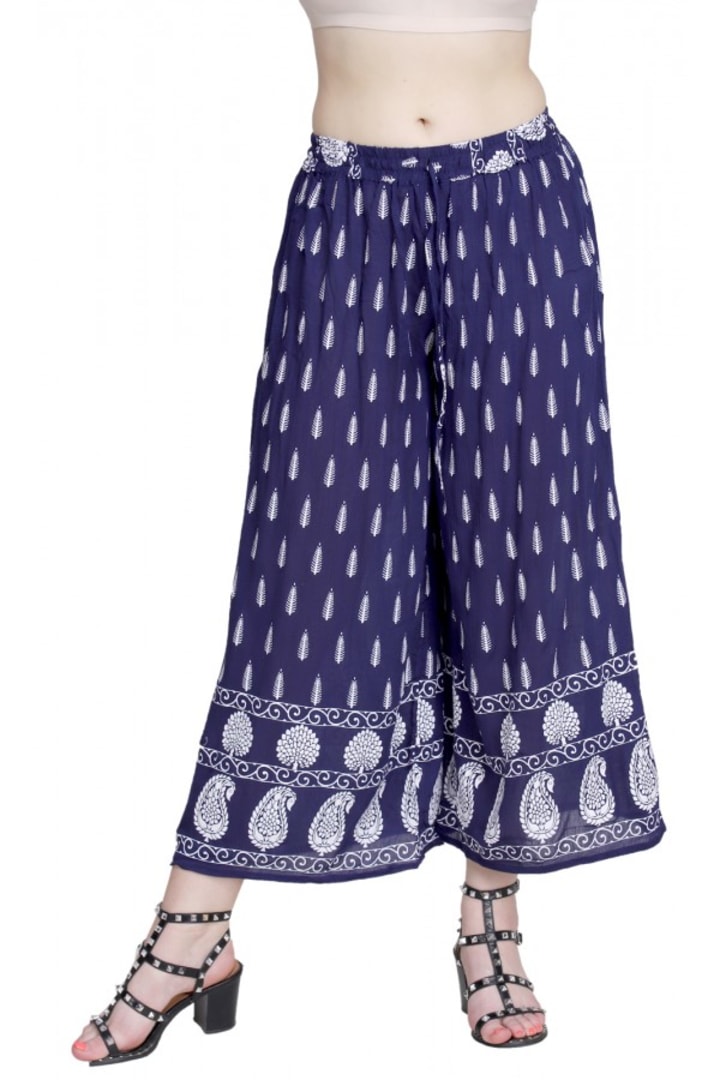 Palazzos are one of the styles that is the most trending casual and loungewear pieces out there today. It is one piece that is highly flexible in usage and occasionally and can be paired in a dozen different ways to change the entire look of the outfit. These are particularly great for loungewear because of how baggy they are, making them even more comfortable than any other regular Palazzos set. An additional bonus is that you can wear this any day and every day with your tees and crop tops, your kurtas, Kurtis, underneath your cholis to turn it into an indo-western outfit, and so much more. When lazing around at home, we need to have that one piece of clothing in our wardrobe that goes with everything and can be easily transitioned from loungewear to casualwear, so you don't have to change multiple times a day. This one is that kind of a piece. Thus a must add to your loungewear collection!
4. Mandala Balloon Pants :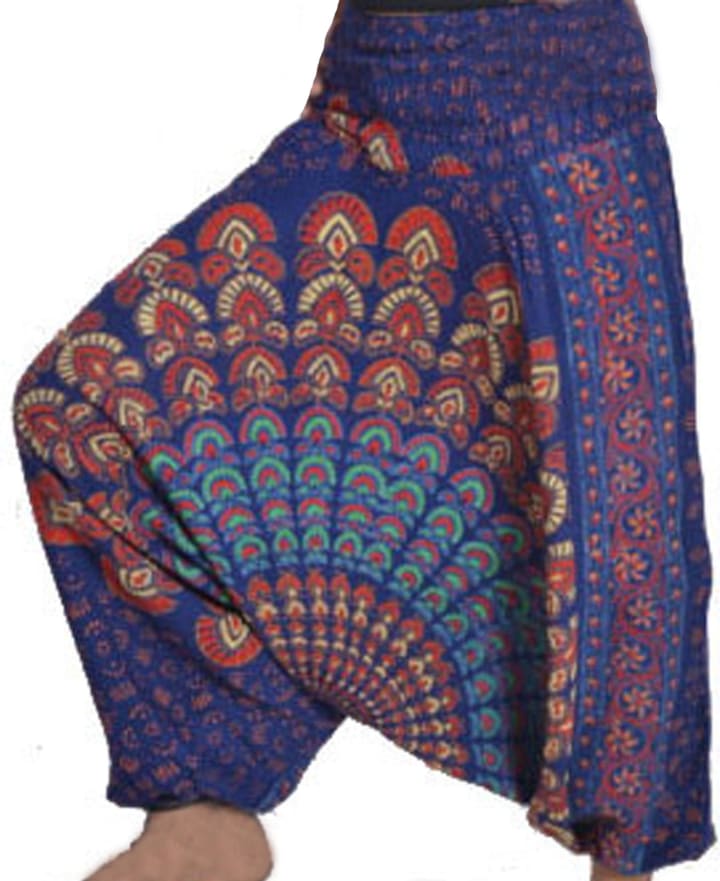 These Mandala Balloon Pants have to be the comfiest of all of the listed Pajama styles because of the amount of flexibility in movement these provide while giving your skin so much air to breathe - factors that become important after you have been wearing formals/jeans to work all day long. With quite the Bohemian structure and the fusion style tribal Mandala Print these are indeed something you can lounge around all day in, and call yourself a bohemian diva.
5. Sharara Style Plus Size Palazzo Pants :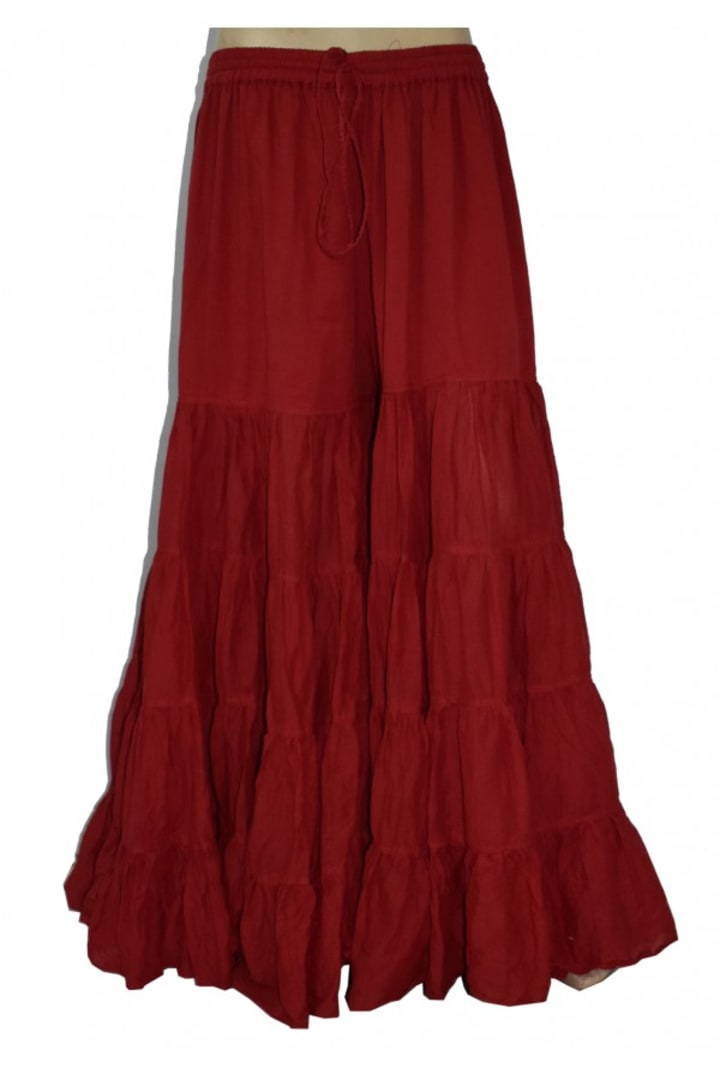 With a multi-layered ruffle design running all through these pants, all the way to the bottom, these Loungewear Pants look just like a Sharara bottom, hence incredibly stylish. They have an adjustable drawstring closure on the waist that stretches wide so as to provide for more comfort on the days when one might feel bloated; it also goes all the way up to a high-waist rise making it the perfect pick for crop-tops and short blouses. This is a plus-size product that is available in a variety of assorted colors.
With these in your collection, you can lounge around all day in some of the most Stylish and Comfortable Loungewear Pyjamas and Pants, and transition your loungewear from primary to fab most effortlessly.