Stay in Style with These Trendy 2020 Handbag Colors
Pantone colors for 2020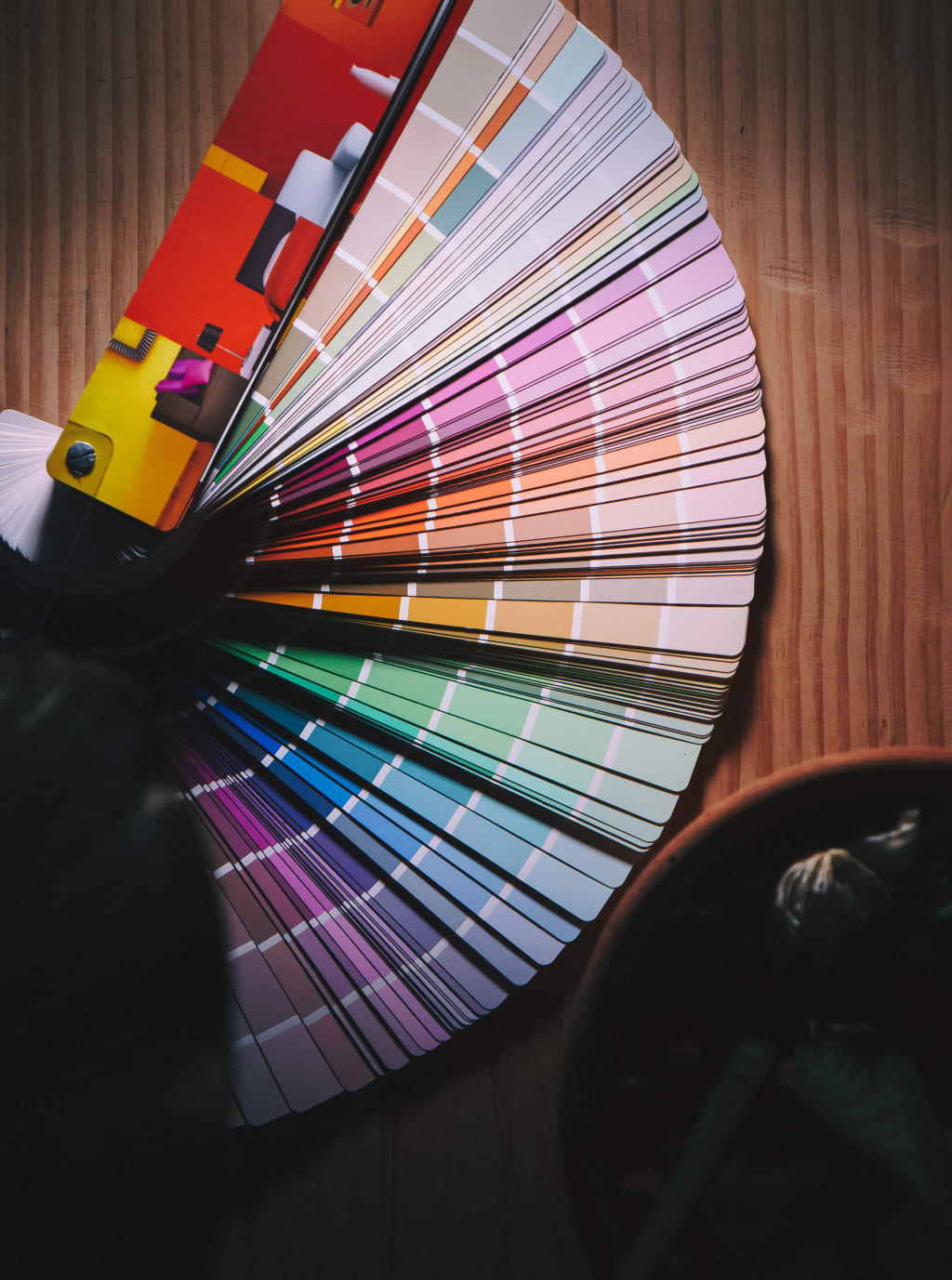 Being fashion-forward isn't just about keeping up with the current styles; it's also a great idea to pay attention to the year's colors as established by leaders in the field such as The Pantone Color Institute. For 20 years, Pantone has carefully curated a color for each year as a trendsetting concept for the creative society as well as for branding and marketing. Pantone also establishes multiple color palettes that coordinate with each season! A perfect way to integrate these colors into your wardrobe is to select accessories in trending shades. Choosing a handbag in the Color of the Year is not only a wonderful way to complete your ensemble, but also to demonstrate your style expertise. Read on for a full guide to 2020 and 2021 handbag color trends!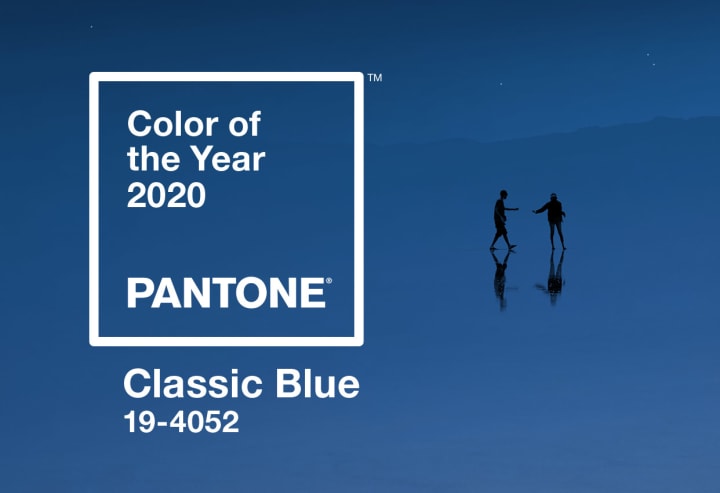 Color of the Year 2020: Classic Blue
This year, Pantone selected the gorgeous Classic Blue as the Color of the Year. Architectural Digest describes it as a calming and familiar shade of azure. There's no doubt that this year has been filled with many unexpected events, and Classic Blue "offers the reassurance, confidence and connection that people may be searching for in an uncertain global milieu," according to Pantone. "Classic Blue can be regal, restrained and boundless. But it can also be edgy [...] utilizing a variety of tonalities, materials and prints." This means there's no shortage of ways to style your Classic Blue accessories! From handbags to scarves and so much more, use Classic Blue to enhance your wardrobe.
Other Stylish 2020 Handbag Colors
While Classic Blue is 2020's Color of the Year, that certainly doesn't mean it's the only stylish shade! Take a look at other fashionable 2020 handbag colors below.
Tangerine
While this color is certainly bright and bold, you'll be surprised by how easy it is to pair with your favorite neutral ensembles!
Lime Green
For the truly daring fashionista, a lime green handbag makes a statement the second you walk into the room.
Pink
From pale pink to neon pink, this trendsetting shade is fun and feminine!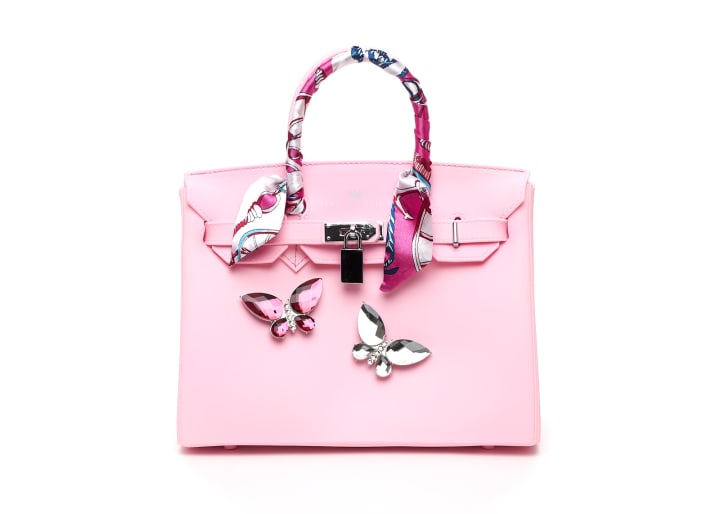 2020 Style Suggestions:
● The Queen's Bag in Cobalt Blue - This rich, vibrant shade is perfectly in keeping with the Color of the Year. If you want to spice up your outfit by adding a pop of color, this handbag is a great choice!
● The Queen's Bag in Neon Green - Great for the fearless and fashion-forward.
● The Queen's Bag in Perfect Pink - A chic and stylish selection.
● The Queen's Bag in Sunset Orange - An eye-catching contemporary option.
2021 Handbag Color Trends
Looking forward into next year, there are plenty of beautiful color trends in store. From AI Aqua, the forecasted 2021 Color of the Year, to palettes that will take you through spring and summer, you'll surely be able to find a shade that fits your sense of style.
AI Aqua
Although Pantone hasn't yet selected the Color of the Year for 2021, trend forecasting company WGSN (World's Global Style Network) has predicted that AI Aqua, a lovely shade with a "futuristic and innovative feel," will be all the rage. The color is extremely diverse, with major commercial appeal.
Spring Shades
For Spring 2021, you'll want to check out Pantone's "Intoxicating" color trend highlight, which includes shades such as cool green, crisp aqua, creamy white, and vibrant yellow, as well as ever-classic pink and lavender. Reminiscent of blooming pastel flowers, it's easy to find accessories that fit this elegant and chic trend.
Summer Colors
Summer 2021 is all about bold shades with lots of contrast, according to Pantone's "Power Surge" color trend highlight. This features colors including bright red, tangerine, coral, lime green, and mango. Get ready to be bold!
2021 Style Suggestions:
● The Queen's Bag in Aqua - An absolutely perfect choice to channel the 2021 predicted Color of the Year.
● The Queen's Bag in Neon Green - One of the 2020 handbag colors, neon green will also be popular in 2021.
● The Queen's Bag in Perfect Pink - Another color that will stay in style through both 2020 and 2021.
Whether you choose to go with the Classic Blue Color of the Year or one of the many other 2020 handbag colors, your style is sure to shine! Plus, many of the 2020 styles will carry over into 2021 handbag color trends, so it's worth spending a little extra on accessories that will last more than one season!
Written by www.accentsreign.com/blog/