Spiral into Fashion
A Small Look Book Inspired by Junji Ito's 'Uzumaki'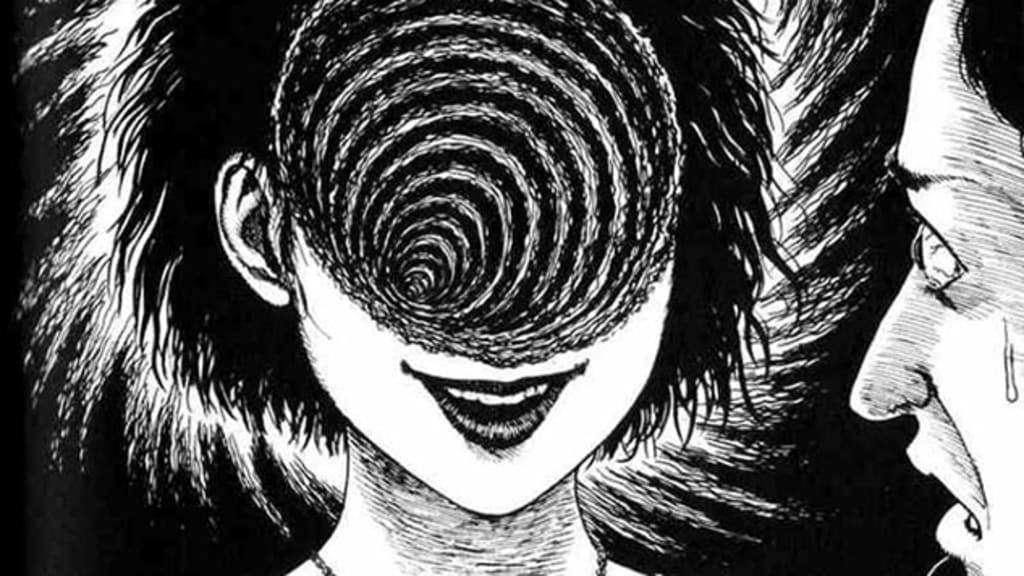 Out with the polka dots and stripes and in with the spirals. When I say horror manga, the first name that should pop into your head is Junji Ito. The first time I read one of his works (Enigma of Amigara Fault), I was immediately hooked and my love for horror sparked.
Trying to kill time inside a mall, I walked into Forever 21 and was completely overwhelmed by the amount of stripes, and I instantly recalled an incident where three co-workers and I all wore striped shirts on the same day. That might not seem like a big problem, but if you love fashion and spend too much time on thinking about what you are going to wear the next day like I do, then you want to stand out (which is an ironic thing to say if you are familiar with this manga's story).
When I opened my drawers, I became disappointed and uninspired with all the striped clothing I had in there, but I saw my one black and white spiral top calling out to me. Within the next week, I would grow out of my love for stripes and started my new search for spiral clothing.
Here are four outfits I put together using four thrifted pieces I obtained from Depop. I found these items by typing into the search box tags such as "spiral," "Junji Ito," or "psychedelic." The other clothing pieces shown in these outfits are either hand-me-downs, trades, or thrifted. In this age of fast fashion and trends, I highly recommend this should be the way you obtain your clothes. Not only is it ethical and more sustainable, but you can find amazing unique and one of a kind pieces.
A Casual Look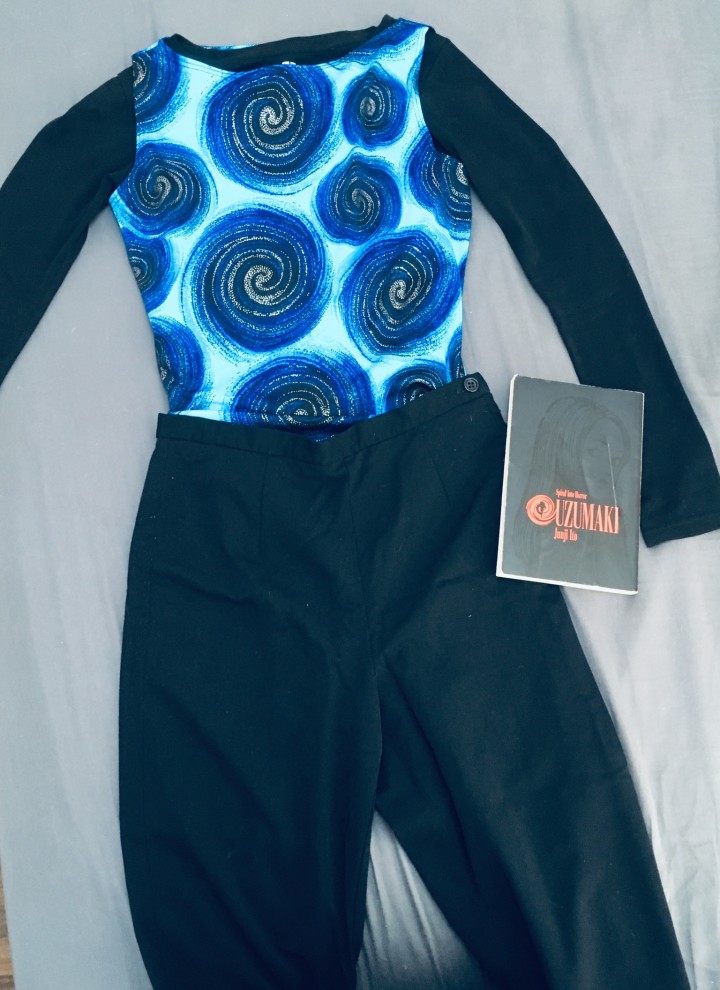 Pair this outfit with some blue sneakers and a chunky headband. Now you have a perfect outfit for going to school or hanging out with your friends.
A Professional Look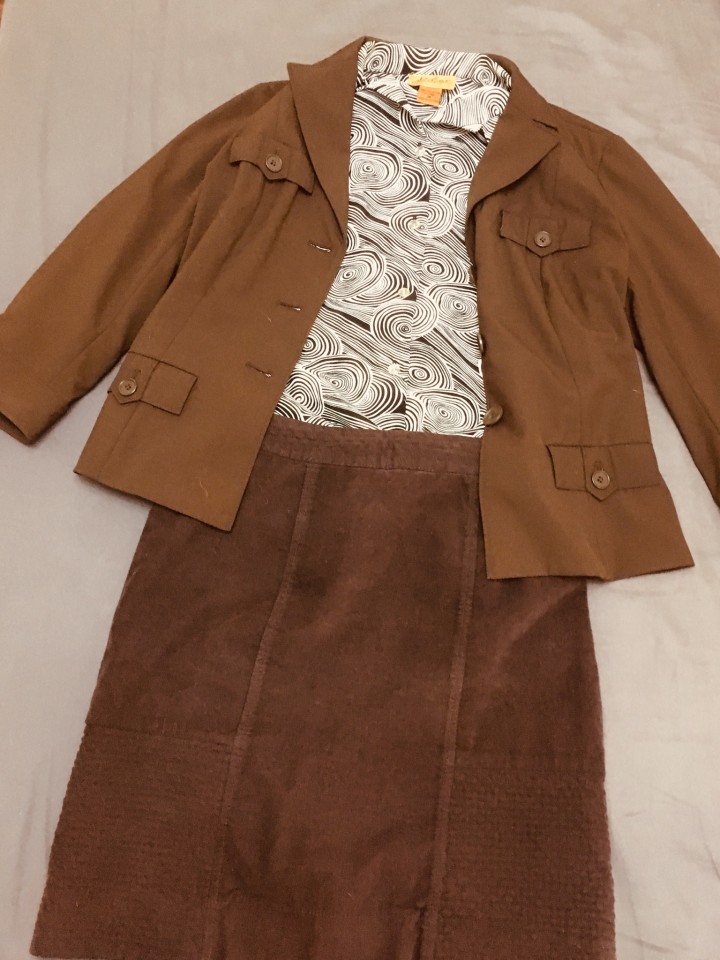 Pair this outfit with some brown knee high boots and blunt bob or a high pony-tail; ideally with the ends of your hair curled. Now you have a perfect outfit to wear to work or your next interview.
A Lounge Look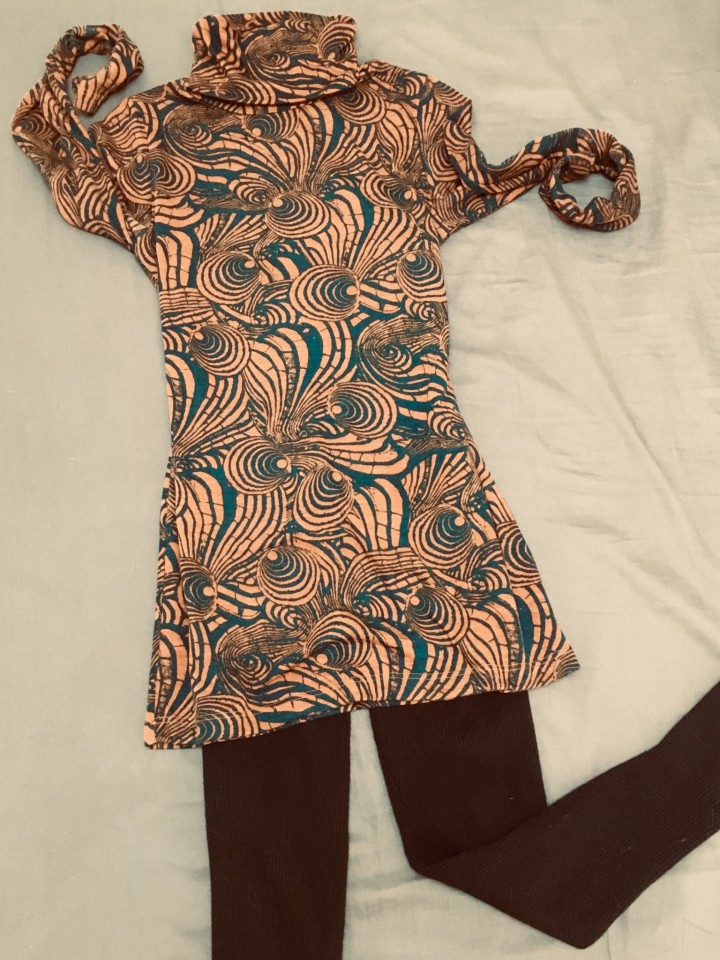 Pair this outfit with some brown fake leather clogs and a newsboy cap. Now you have a perfect outfit to wear when you're doing work in a cafe or reading some Junji Ito manga at the library.
A Party Look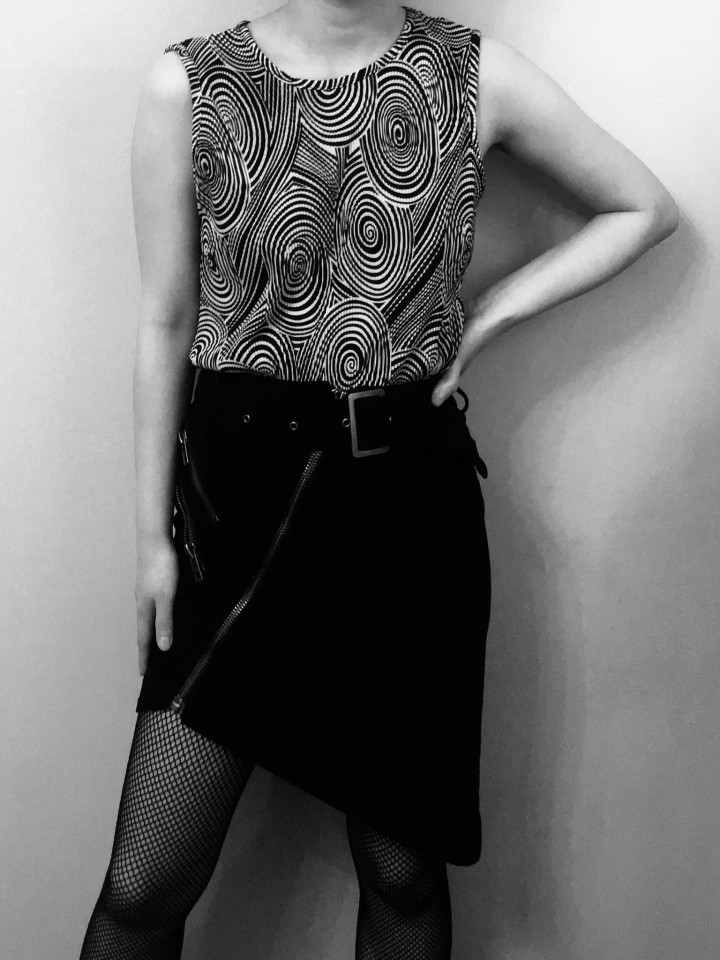 Pair this outfit with a fake leather jacket and any Demonia boots. Now you have a perfect outfit for going to a concert or bar.
Thank you so much for checking out my first ever look book. If you like what you read, I would really appreciate it if you left a tip. I'm still on the look out for more pieces to add to my wardrobe and hopefully, I won't become too obsessed like this guy.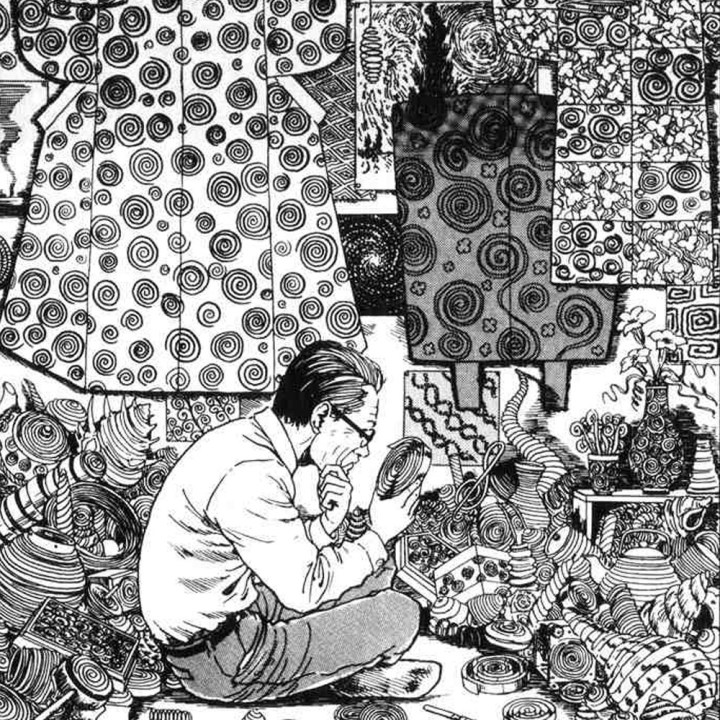 Plot Summary of 'Uzumaki'
"Kurôzu-cho, a small fogbound town on the coast of Japan, is cursed. According to Shuichi Saito, the withdrawn boyfriend of teenager Kirie Goshima, their town is haunted not by a person or being but by a pattern: Uzumaki, the spiral, the hypnotic secret shape of the world. It manifests itself in everything from seashells and whirlpools in water to the spiral marks on people's bodies, the insane obsessions of Shuichi's father and the voice from the cochlea in our inner ear. As the madness spreads, the inhabitants of Kurôzu-cho are pulled ever deeper into a whirlpool from which there is no return!"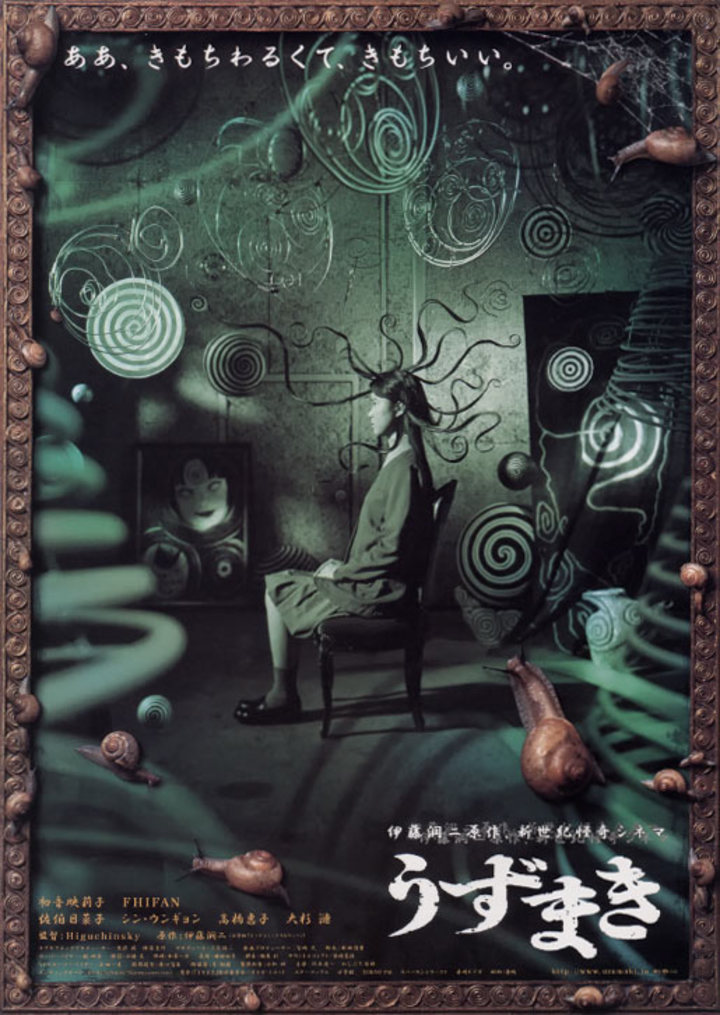 Bonus: My Top 5 Junji Ito Manga
The Long Dream
Enigma of Amigara Fault
Gyo
Whispering Woman
The Hanging Balloons
(Note: The Junji Ito Collection Anime is garbage and does not do the manga any justice. The absolute horror, amazing work, and detail Ito puts into his images is completely lost. Sorry.)