Sizing is Confusing!
A honest clothing store review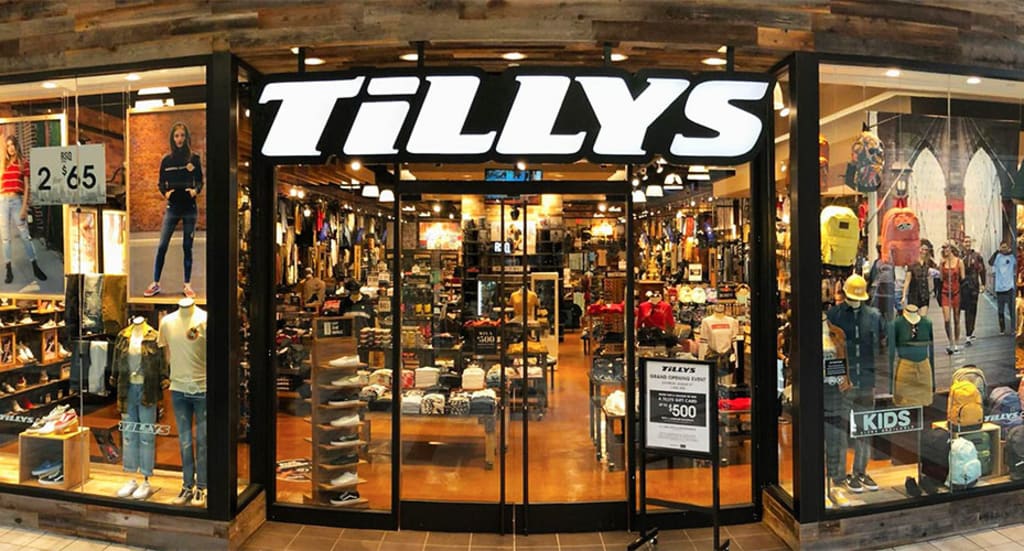 This is my personal and honest opinion about sizing at two of my favourite clothing stores, and I hope that someone can benefit from this information if you want to try out one of the brands that I'm mentioning.
I hope that you enjoy it!
As a Canadian, we don't have the clothing brand Tillys. However, when I went to Phoenix, Arizona, pre-Covid, I noticed a few things about the store.
What I gather from the store was, it's a store that carries multiple different brands for young adults. The clothes are pretty cheap but good quality for the price.
They carry more like skater brands, such as Vans Off The Wall, but they also have pretty preppy clothing, such as Destined.
Because they carry different clothing brands, the general sizing is whack. You can be a different size for each clothing item you pick out, and you have no chance to find anything if you are larger than a regular large.
For example, I'm usually a small or a medium in tops, but I'm large in most of the Tillys tops I have, but I also found small tops that fit me at Tillys. I would be nervous to order anything online, and don't even ask me for my opinion about the pants. Now I can't say anything about the men's clothing sizing because I only shopped for women's clothing.
Don't get me wrong, Tillys is one of my favourite store in America, and I would love if they franchise into Canada. I love their crazy graphic tees, and the sweaters are so soft and comfortable to wear. However, I do think they could make the sizing easier for everyone.
Another store that I love is American Eagle. I've shopped there since I was fourteen. I love the quality of their clothes, and it's definitely worth the extra price tag if you have the money.
The clothes are pretty modern but bohemian, in my opinion.
The sizing is pretty good, but I would say that you have to size down in most of the dresses if you don't have a big chest. The Aerie line has a fantastic size range of bras and underwear that are not overpriced like most famous lingerie stores.
In Canada, American Eagle and Aerie are in one store, or they just call it American Eagle and have Aerie in the back of the store with the sale stuff, unlike in America.
I had a weird experience with the sizing one time. I was looking for tank tops. I took a couple of tops in the dressing room, mostly the same top in different colours. So I tried one of the tank tops on, and it fit absolutely perfectly. However, for some reason, I wanted to try on the another tank top even though it was the exact same thing but in a different colour. The strange thing was that it was the same size as the other one, and it fitted like one size too big on me, unlike the original one that I tried on.
The thing that I learned from that experience was always to try on clothes even if they are the same size and the same clothing product that you already tried on. Because it was fortunate that I decided to try on the other tank tops rather than me bought the stuff and then realized that the clothes don't fit. That is one reason I wouldn't say I like online shopping; however, that is a story for another day.
I hope that you found this somewhat interesting and helpful. I'll be back for more fashion-related posts.
Be you, be beautiful, be carefree!

Megs Emily
Hi!
My name is Megs. I'm disabled and in a wheelchair. I love fashion and pop culture. I'm a burlesque dancer. I just want to keep it honest about my daily experiences, and hopefully help people.
See all posts by Megs Emily →