Simple and Affordable Style Tricks
Learn the simple and affordable style tricks below, and you'll have a toolkit full of easy shortcuts to greater fashion and beauty.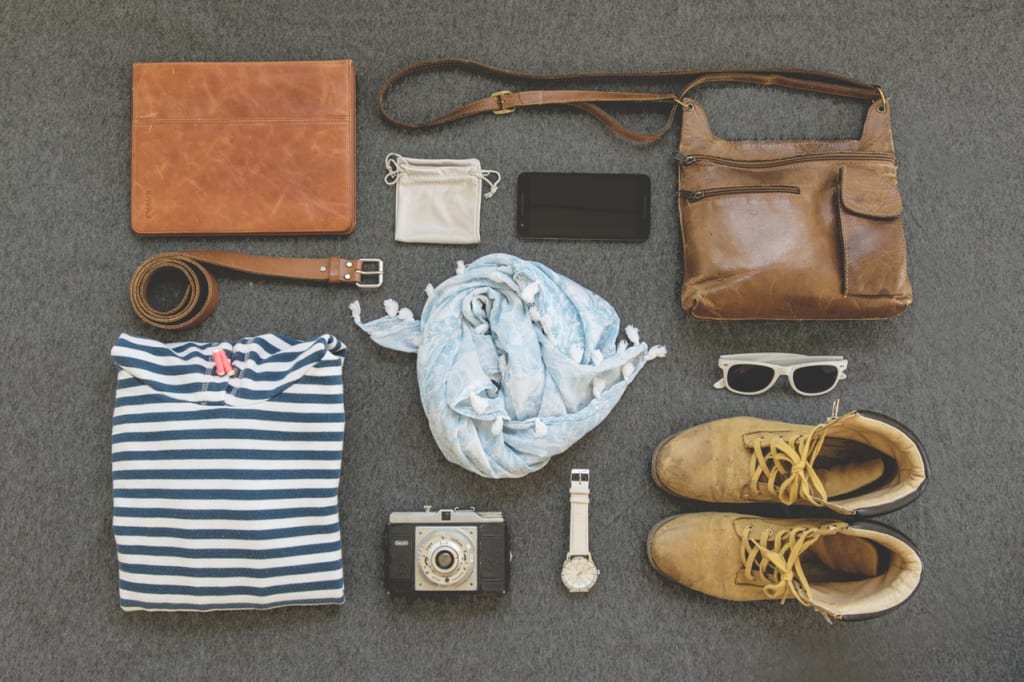 Looking your best isn't always easy and affordable—but, sometimes, it is! Fancy jewelry, pricey designer clothes, and expensive hours in the salon are not your only paths to a hipper and more stylish tomorrow. Learn the simple and affordable style tricks below, and you'll have a toolkit full of easy shortcuts to greater fashion and beauty. Let's get started.
Change your hair—if only for a day.
If you ever find yourself watching the old Superman movies starring Christopher Reeve, you'll probably notice something that particularly impressed Superman fans. Christopher Reeve wasn't just a great Superman; he was also a very convincing Clark Kent. Despite his impressive muscles and natural good looks, Reeve managed to make Clark Kent look so nerdy that you could almost believe that Lois Lane and the rest of the gang really didn't recognize Superman. Reeve's acting had a lot to do with this, but there's a subtle detail that matters here, too. No, not the glasses—it's the hair. As Superman, Reeve's hair is parted on the left. As Clark Kent, it's parted on the right. Like Superman, it's parted on the left. It's a totally different look, and it helps the audience see these as two different people.
We've digressed a little, but you probably see the point: Sometimes a simple change in the way you part your hair can completely transform your look. So you can imagine what you can do with hair dyes, new haircuts, and hair extensions. This doesn't have to be expensive. Ponytail extensions can be purchased online on the cheap, and changing the way you comb or gel your hair is free.
The fit's the thing.
Style is often understood to be a fleeting thing. Bell bottoms are in today, then out the next. But it that's true, then why do movie stars look so good in period pieces, wearing clothes that everyone agrees are "out?"
Because they're in shape and beautiful? Okay, sure, but that's not the whole story. Movie stars get to wear clothes that were picked out and tailored specifically to them. If you had every piece of clothing tailored, you'd look great, too!
Tailoring isn't necessarily a cost-effective solution for every piece in your wardrobe, but it's a smart move for your dressier stuff. As for your casual, everyday-wear, an affordable way to get a good fit is to shop for your body type. Find an affordable store where clothes fit you well off the rack (different brands fit different body types best), then stick to that store for your basics. It's a cheap way to get a priceless fit.
Accessorize simply and effectively.
Accessories are the perfect finishing touch to any look—as long as you use them correctly. If you're looking to make a big impact, there are a few details you'll want to nail. Fashion pros recommend a three-pronged approach: stylish shades that flatter your face shape, hip shoes, and a great bag. Nail those three and make them match (guys, you can swap the bag for a watch), and head out on the town with confidence.
Back to Basics
Clothes are the toughest aspect of style for the budget-conscious. Little details can go in and out of style so easily, rendering whole wardrobes outdated. You can avoid this fate, though, or at least lessen its impact. What you need to do is build on basics.
Certain things really do never go out of style. The little black dress, a sharp pair of men's dress shoes, and a simple black T-shirt are all going to stay in fashion for years, if not decades, provided that you choose to buy the no-frills versions that eschew flash-in-the-pan details. If you build your wardrobe on basics, you can add a rotating cast of seasonal wear without going broke. You'll always have something great to wear, and you'll spend a whole lot less.