shopping sustainably: materials
what should my tag say?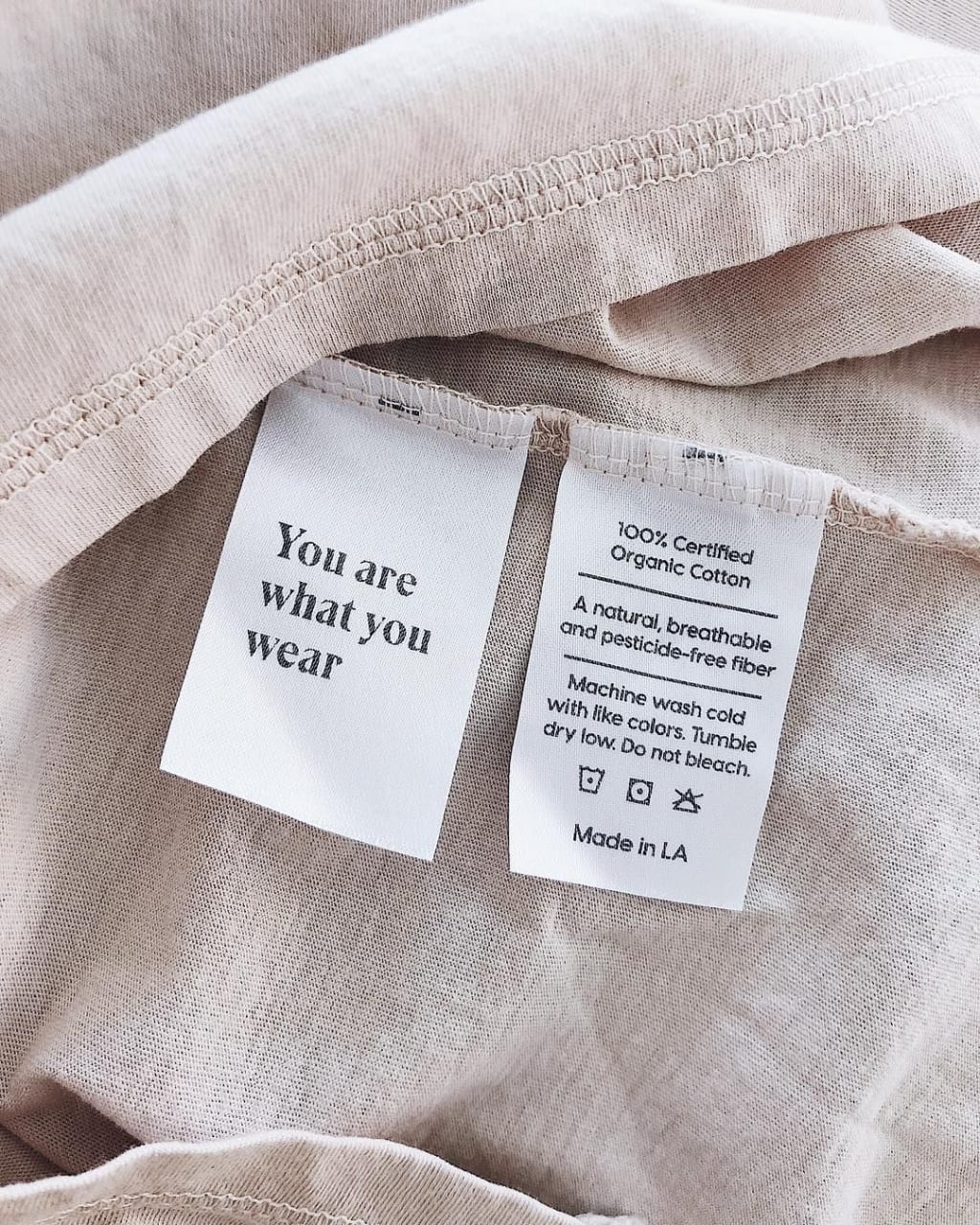 we all wear clothes and we are all guilty of forgetting or ignoring our relationship with the environment. as a few reminders, your average cotton t-shirt takes 2,700 liters of water. that is about 713 gallons. for reference, the average american drinks only 58 gallons of water in one year.
why does this matter? the water that is used to grow the cotton and manufacture the shirt does not disappear. the main issues involved are that the water requires energy (most often fossil fuels) for transportation as well as for cleaning, which is not always up to par before the water is returned to the environment and communities. we haven't even discussed the dying process and pollution related to that, or the air pollution of carbon emissions or the wages far below living wage all over the world.
my goal is to share my knowledge and research with others in order to create a resource that people can come back to. for today, we can start talking about materials and how to choose what products are actually more sustainable. on a basic level, natural materials (fabrics made from plants) such as cotton, flax, hemp, and wool, are biodegradable. biodegradable is more valuable than compostable because many products labeled as compostable need an industrial facility, and would not break down in your backyard. don't get me wrong, industrial composting is still very helpful to society and the environment, as long as the materials make it to the facility. Another detail to pay attention to is that organic natural materials and dyes are beneficial as they will not be leaching toxic chemicals into the ground while they biodegrade or compost.
another common misconception to note is that bamboo is an amazing find for the fashion industry. bamboo grows quickly and does not require a lot of water, but the bamboo fabric is only eco-friendly if it is linen-like. by this, i mean the material has a more coarse feel and looks more like the image below: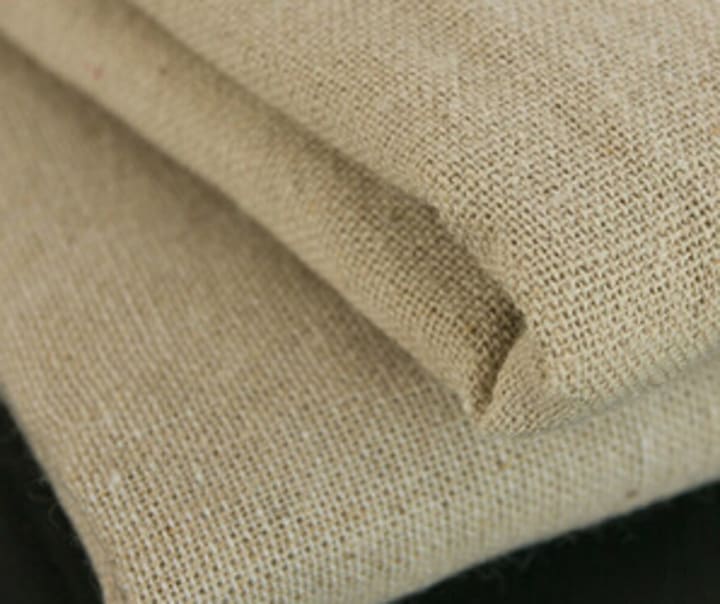 the soft bamboo materials that have gained attention require a lot of harsh chemicals to break down the plant, while the bamboo linen is broken down mechanically instead.
what about manufactured materials? polyester, nylon, acrylic, and all fabrics that you won't not find from nature come from chemicals, oil, and plastics. on top of that, when washed and thrown away, these fabrics create microplastic pollution which creates environmental issues such as the Great Garbage Patch. (if you don't know what that is, click the link below)
so why are manufactured materials created and used? the industry has found that these materials last longer (because they almost last forever and never biodegrade) and have many characteristics that natural fabrics don't such as abrasion/pill resistance, antibacterial properties and softer hand feel. that all sounds nice; who wants to wear itchy clothes that attract moths?
while you may be thinking that i just ruled out every material, don't worry. you still have a lot of options! i would recommend searching for:
organic materials
natural/organic dyes
blends of natural fibers
100 percents
recycled materials
deadstock
pre-loved
we talked about how cotton takes a lot of water to make your t-shirt, but organic cotton, for example, requires less water and no chemicals. with less chemicals, there is less pollution into waterways, less harm to workers and animals, etc. natural and organic dyes are beneficial to the environment and humans in the same way.
blends in the fashion industry are a way to use the preferable characteristics of multiple fibers in one product/material. you often see cotton mixed with polyester. blends of natural fibers ensures that the whole product is biodegradable. on the other hand, blends of manufactured and natural fibers within the same fabric is not as eco-friendly because it makes it difficult to recycle. by searching for 100 percents (100% recycled polyester or 100% organic cotton), the manufacturers don't have to separate materials before reusing them.
recycled materials are my new hope for the industry. instead of creating more waste, they are using the waste we have already created that is all over the globe. the waste includes anything from fishing nets that were left in the ocean to a pair of jeans that someone threw away.
deadstock fabric is a similar concept. deadstock fabric is fabric that is leftover after a company has produced all the products it intended to use the material for. instead of throwing the extra fabric away, other people can buy it from them for a discounted price. you save money and the environment! you can find deadstock fabrics online or there are some warehouses dedicated to deadstock. for example, Queen of Raw offers a large variety of fabrics as well as scrap packs.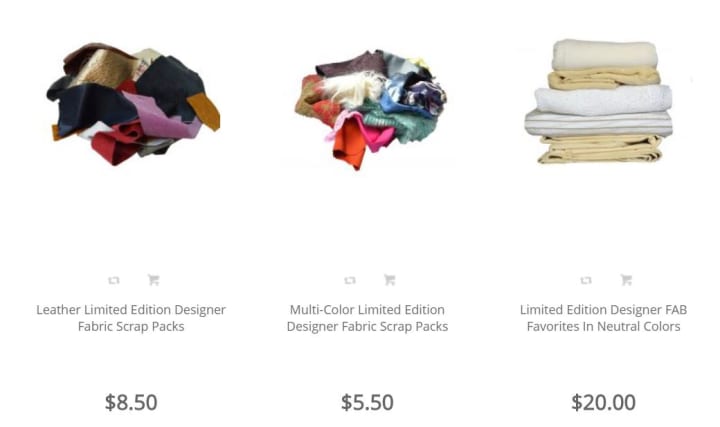 finally, preloved. continue thrifting, closet swapping, sharing, rewearing, fixing and redesigning your old clothes. thrifting in stores is your best option since it eliminates transportation and packaging, but online thrift stores are available too. there are many thrifting pages on Instagram or you can search on Depop, Mercari, ThredUp, Etsy, and more. thrifting both in person and online is an accessible and more affordable way to shop and it adds some spice to your wardrobe with more original finds! follow me on instagram @emp.fashion for more eco-brands and pages or check out https://empfashion.com for some sustainable options.
thanks!
erin