Secret Tips To Make Your Outfits More Stylish
Online clothing boutique has revealed the secret tips to make your outfit look more stylish. Now, style up your basic closet to look like a pro!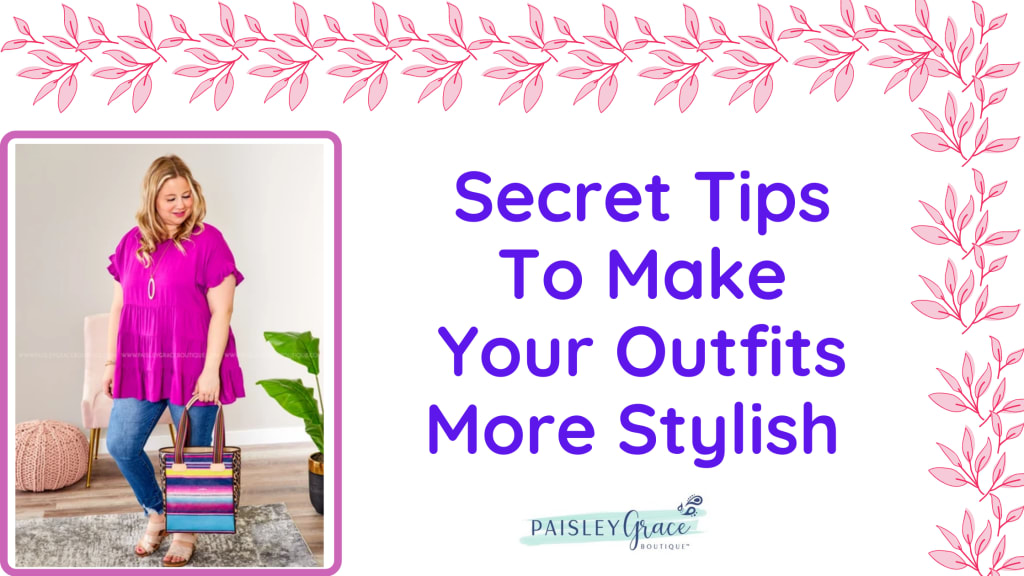 Every girl's wardrobe is a hodgepodge of patterns, colors, and style. But do you ever wonder how certain women rock every look no matter what they wear? They might be wearing just a simple tee and shirt, but yet the outfit comes merely stylish.
We end up blaming the never-ending closet they have, the effort of a stylist or a brand name. But, here's another secret to puzzle on that can make or break any outfit.
So let's jump into the secret of making basic clothing boutique outfits look stylish. Let's just apply the art of accessorizing it.
Do accessories upgrade your style?
The basic fashion skill puts the right fashion accessories that separate well-dressed people from those who look boring. Once you master the art, you will always look great in whatever you wear. Your clothes can be basic, but they will still look incredible with the right styling of accessories.
Ways to slay accessories with any outfit
Let's make a stunning outfit from boring with some tips to accessorize it like a pro. You just need to style pieces that express your personality. Don't overdo it.
Statement earrings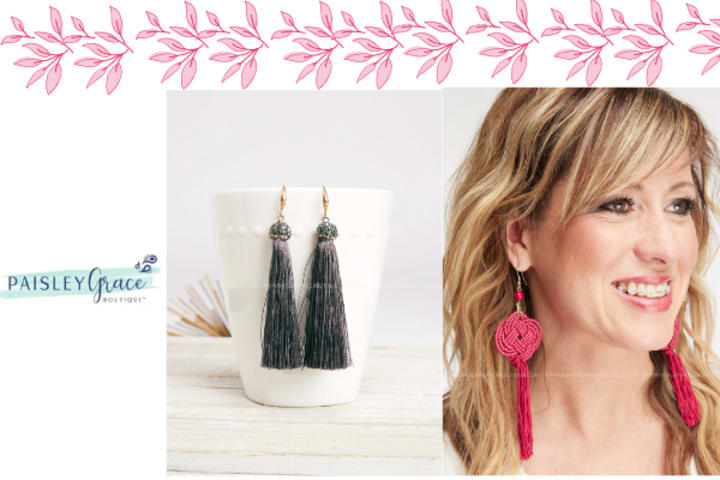 It is a great way to style up any casual or formal outfit. Earrings draw attention to your face and add more sparkle. Whether you prefer tassel earrings or chunky diamond studs, or hoops, a statement earring can always add drama to your outfit.
Long layered necklaces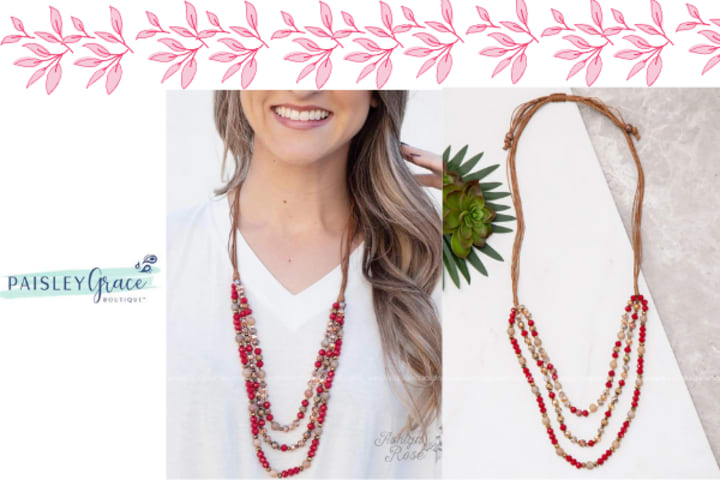 The long layered necklaces are in a hot trend. They create long vertical lines that make the illusion of you looking taller and leaner! You can play and have fun with long beaded necklaces or long chains. But, remember, one chunky beaded necklace is enough. Too many can be a risk to your style statement. And it's not so cute.
Be mindful of proportions
Be careful while styling it with women's outerwear. It's big and voluminous, so scale back on accessories. If you are wearing something simpler, you can go a little bold and bigger with chunky accessories like a big ring or a bright handbag.
Add a belt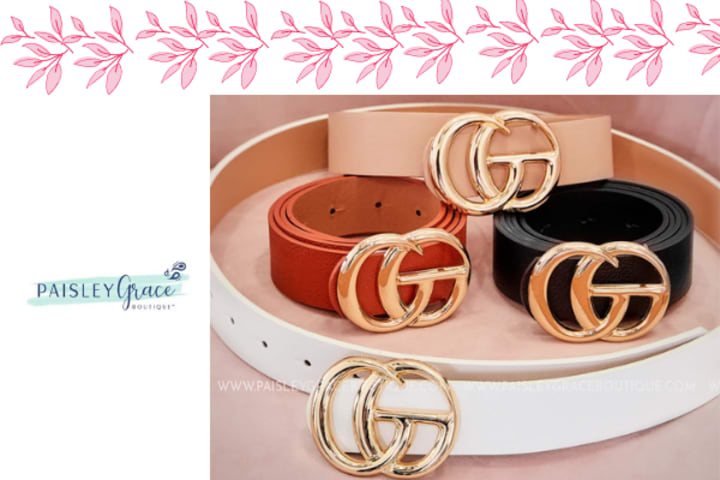 Cinched waists are yet another hot trend in styling. Add a belt over a flowy summer dress, or use any bright belt over a black cardigan. Style it with a white tank to add interest to the outfit that emphasizes your curves. Our online clothing boutique has Avery belts available in four colors to extend your style game.
Bold fashion accessories with a simple outfit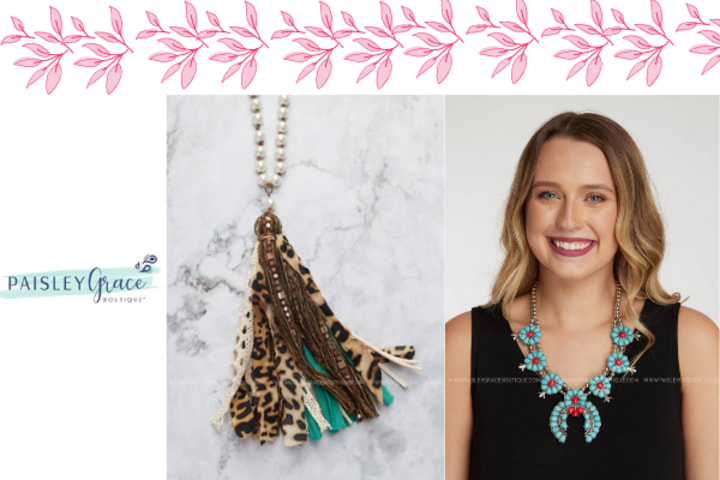 The more simple the outfit, the bolder your accessories can be. It's all about balance. For example, a pair of simple black tee and jeans paired with a gorgeous turquoise necklace will easily lift up your look. You can also style a long sparkly necklace with few-layered bracelets in different types of metals. Accessories can add interest to your plain look that balances everything out.
Wear accessories that enhance your personality
It's easy to dress down a dress casually. That is why it's so important and also so much fun to wear accessories that convey you. When buying accessories, try to seek statement pieces that you get attracted to and even better if they have a related meaning to you. For example, wear a particular stone in a bracelet or necklace that describes you.
Don't overdo with many accessories
At once don't wear too many accessories. You don't want to mimic a kid playing dress-up with mom's closet. Brainstorm a little bit with accessories styling. If you have to wear statement earrings, don't add bangles, rings, and a scarf. Keep it to one or two pieces, and you will slay the look.
Style bracelet layering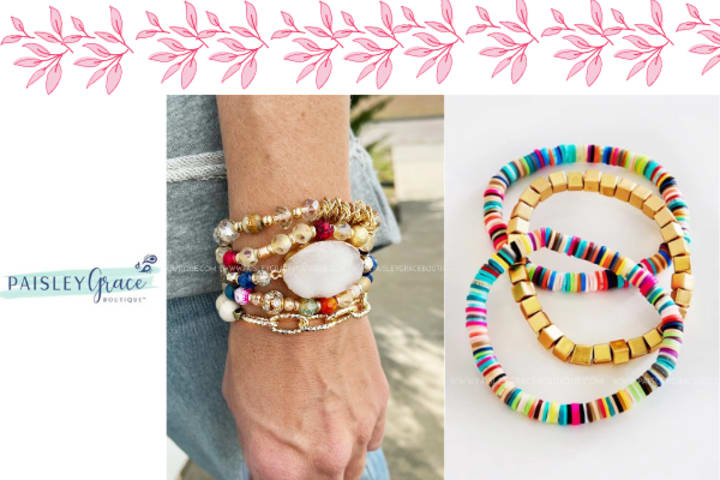 Have you ever tried layering bracelets? Stacked bangles are in a hot trend this season. Wear a bunch of bracelets on one arm to add sparkle to an outfit easily. It's definitely a budget-friendly look as you can buy a pack of bangles or bracelets at clothing boutiques on a budget.
Try mixing materials
I know some people won't believe this, but don't be afraid to mix materials. It's perfectly fine to mix metals when it comes to jewelry styling. By mixing up, your jewelry materials will create a fabulous vintage look. So don't be afraid to style things together. You might come up with some unexpected, amazing combos!
Add a pop of color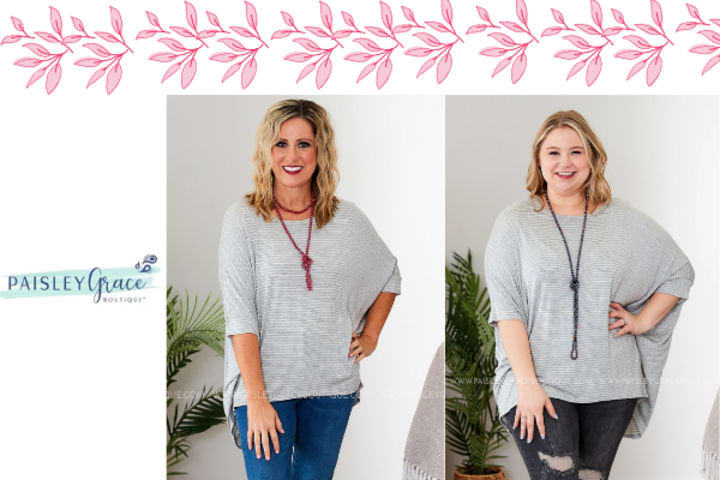 If your outfit is in a neutral shade like black, white, grey, etc., create a pop of color with fashion accessories from online clothing boutiques with a handbag, scarf, or a bright shoe or heels. Remember the key point that outfits don't have to "MATCH," but they do have to "GO." keep things in similar families like warm colors and cool colors, and you will be fine with styling.
Let's make it more glam!
Accessories are the secret weapon to make any outfit look stylish. It transforms the boring outfit into a stunning outfit. If you are not a jewelry person, wear a signature piece you love that complements every outfit. These are just a few tips to style the accessories, but you can create your unique combo with an ample collection of pieces of jewelry and accessories from clothing boutiques.
tips
About the author
Hi, I am Sophia Jones working as a fashion blogger at Paisley Grace Boutique. Paisley Grace is best online boutique for women's trendy cloths, accessories, and more.
Reader insights
Be the first to share your insights about this piece.
Add your insights