Round Faces Can Have Short Hairstyles That Flatter and Accentuate The Facial Shape
Best short haircuts for round face shapes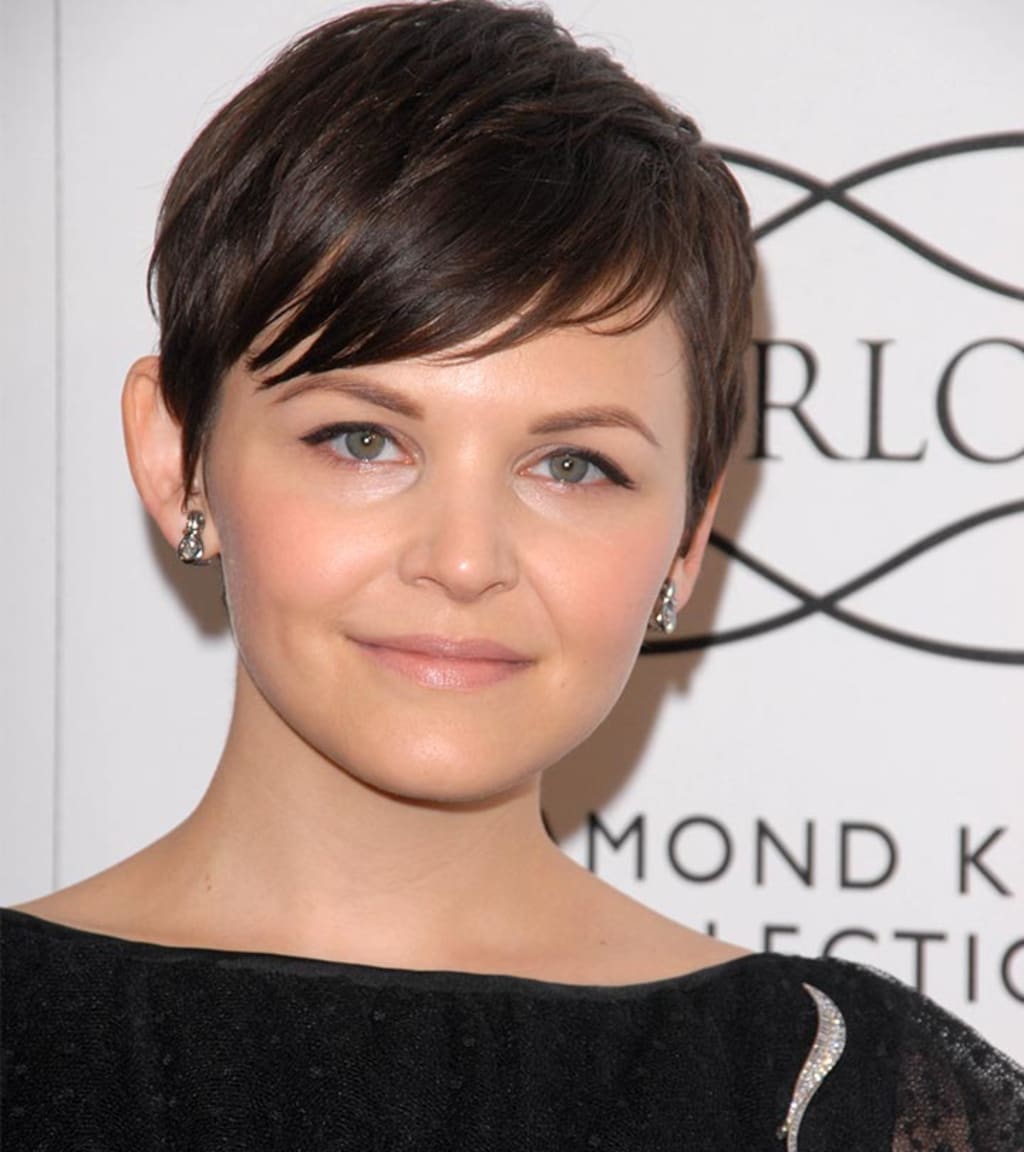 short haircuts for round faces
Round faced folks have a harder time finding haircuts that are flattering for their face shape. If you have a full frame but you want a short haircut style, then it's important that you find a style that you can live with as opposed to the true and tried long, layered cut. If you've yet to try a short style with your round face, you're in for a big surprise: short is actually the new medium.
How To Flatter Your Round Face With Short Haircuts – 4 Short Hairstyles That Flatter Round Faces
Do you like the flirty look that short haircuts can give round faces? If so, then you have a few options at your disposal. Just remember to follow several simple rules when you're in the mood to cut your hair to a shorter style. Also, before you do any haircutting, you should speak with your stylist. Be sure to make an appointment to talk to him/her and get their opinion on what short style would be best for you round face.
1 – Bob Hairstyle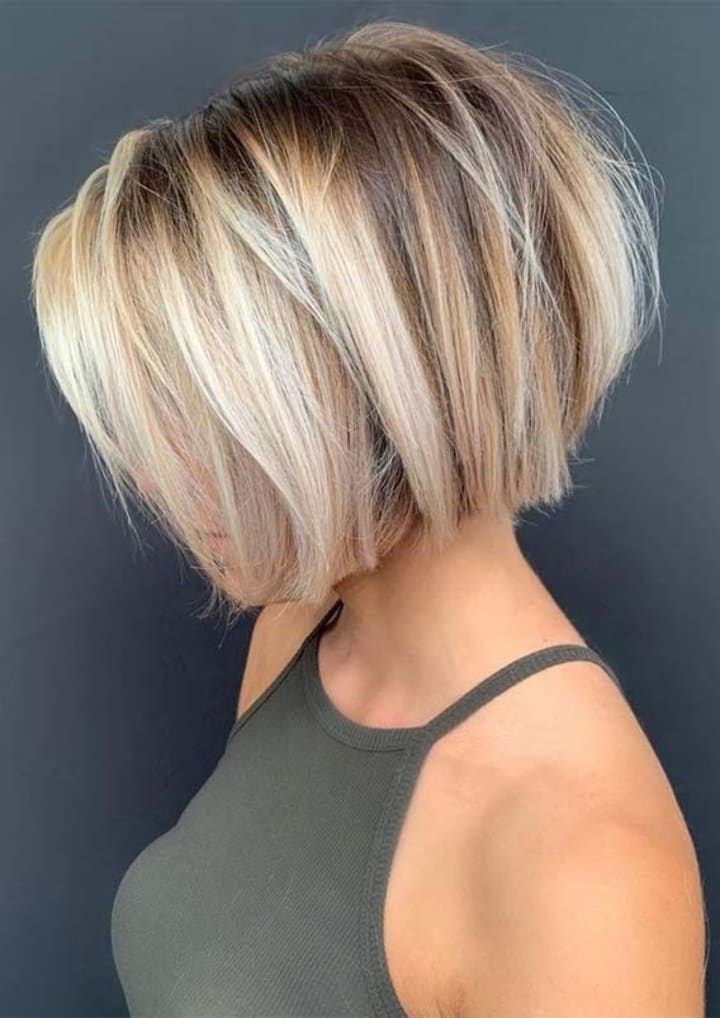 Short bob hairstyle can be very flattering, as it can define the cheekbones. They also reduce the thickness in the hair. People who have curly hair should avoid this style; however, other hair types can opt for this short style. If you decide this style is for you, give it some color contrast and separation, as both of these will draw attention away from the round face.
2 – Curls
If your hair is curly, then allow them to loosely flow in a short haircut that's got lots of top layers and gives height. This style, when a woman wants to be feminine, looks good with various hair accessories such as headbands, bows, ties, etc. However, texture creams and other styling products are necessary when you have curls. You'll also need to get a regular trim (at least every eight weeks) to keep your curly hair bouncy and healthy. Don't use any styling tools for this kind of hair cut unless you are diffusing or air drying. Keep in mind this phrase when doing your hair: less is more!
3 – Face Framing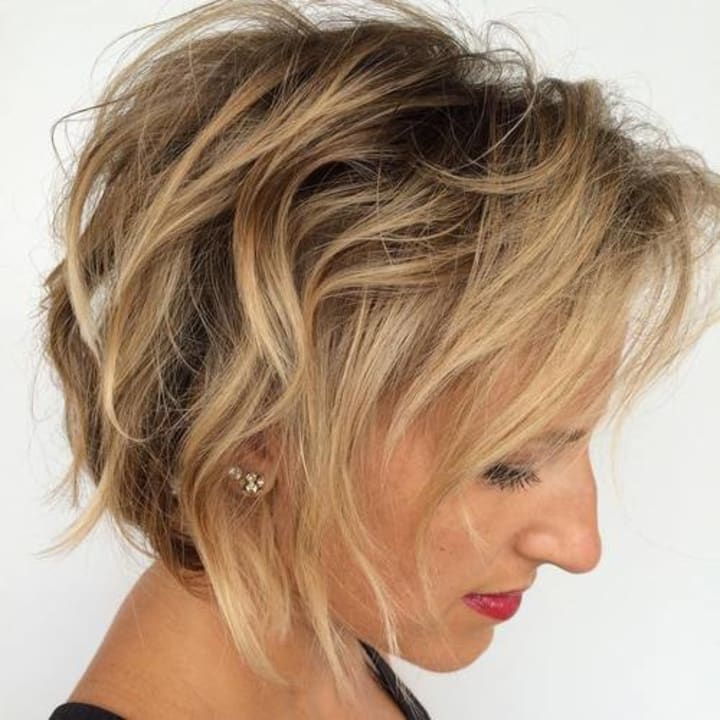 If you want to accentuate your facial features so that attention is brought to it, be sure to go with a face flattering haircut. This means skimming your length to emphasize your round face. Put on some additional length and width to balance the look to flatter your face shape. Talk with a stylist so that both of you can determine what style will best fit you.
4 – Feathered Cut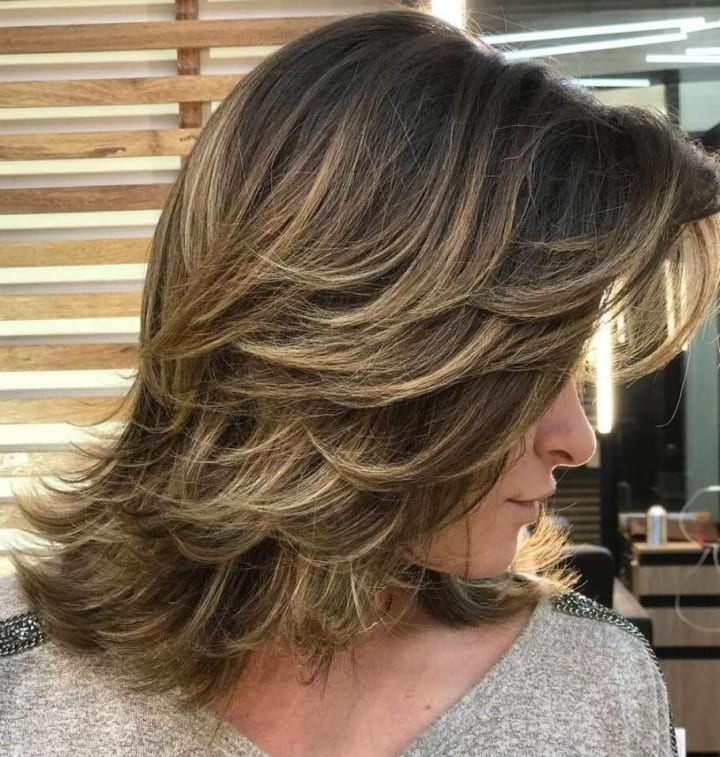 The featured cut can soften both the round and square jawlines. A good hairstyle length for this cut is the nape skimming fringe. You can also include a side swept bang to give the style additional styling options that can fit the round face.
Color Your Hair To Give It Additional Interest
After you've got the hairstyle you want, you may be considering a color change. This is never a bad idea. You can either do a single color change or multiple color changes. You can highlight your hair, which will help in defining and altering your look. Bear in mind that dark colors will define your features and light colors will soften your features.
You can reduce the full face look by incorporating several highlights. However, a dark, rich color that's done all over the hair will add to the femininity. Regardless of what your choice is in hairstyle and color, there are a number of ways you can show the short hairstyle that's flattering.