RompHim Takes Over 2021 Summer Style
Summer 2021 is about to be the hottest, most stylish summer yet thanks to the return of Romphim and their new collection with Tipsy Elves.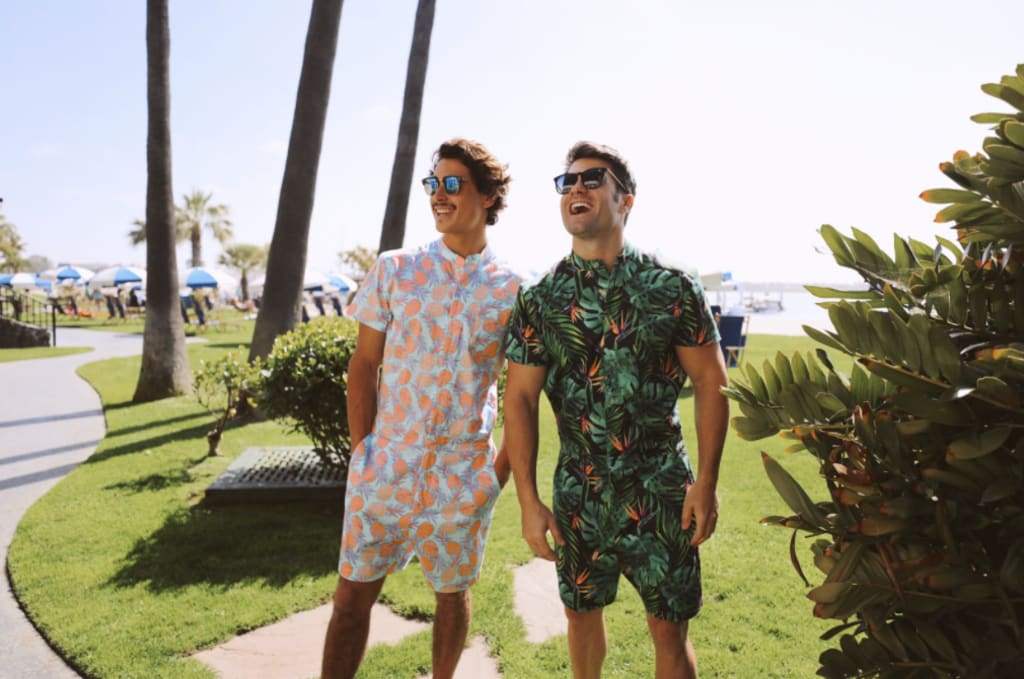 If there's one thing we know, it's that fashion trends come and go like the seasons. However, some fashion pieces aren't so hard to forget - even if we'd like to forget them (we're looking at you gaucho pants). One of the most loved and most judged fashion pieces that captivated the world in 2017 was RompHim. RompHim blew up in the 2017 men's fashion scene, and soon became one of the most polarizing fashion trends to hit the scene. After a brief hiatus, the men's romper brand has found a new home and is back in the fashion scene for summer 2021, but this time, they've teamed up with Shark Tank's Tipsy Elves, the popular apparel brand responsible for the ugly Christmas sweater trend. We're taking a walk down memory lane with RompHim, highlighting some of the biggest moments of its history, including its highly anticipated revival.
Rompers made their first debut in men's fashion in the late 1940's, but became mainstream in the 1960's. Perhaps the most iconic men's romper was worn by Sean Connery as James Bond in Goldfinger. At the start of this style, men usually wore rompers as loungewear to replace the look and feel of a robe or just as pajamas. As fast as their debut came around, rompers then fell off the radar for men in the fashion realm for decades until years later in 2015 when they made an appearance in overseas high fashion shows. Little did the fashion industry know that in a few short years, men's rompers would come back and be better than ever and take over the talk of the industry.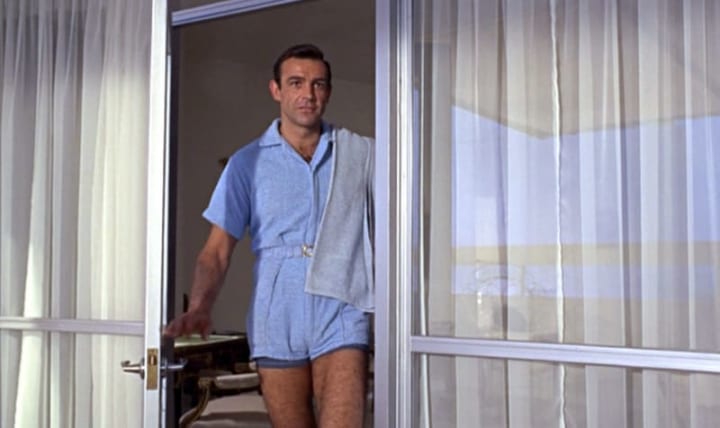 In 2017, RompHim launched a Kickstarter campaign to fund a colorful and bold line of lightweight, breathable rompers for men. Their goal was to make a product that prioritized style and comfort, while making a bold statement - and bold statement was exactly what they made. Soon after the Kickstarter was launched, news outlets and bloggers caught wind of the hot, new trend and RompHim quickly gained viral notoriety. Social media feeds began to flood with celebs and average Joe's alike wearing RompHim in the streets, to the beach, BBQs, music festivals, and many other places. At a time when fashion designers and millennials were eagerly breaking down gender norms, the time seemed ripe for the male romper to make a comeback.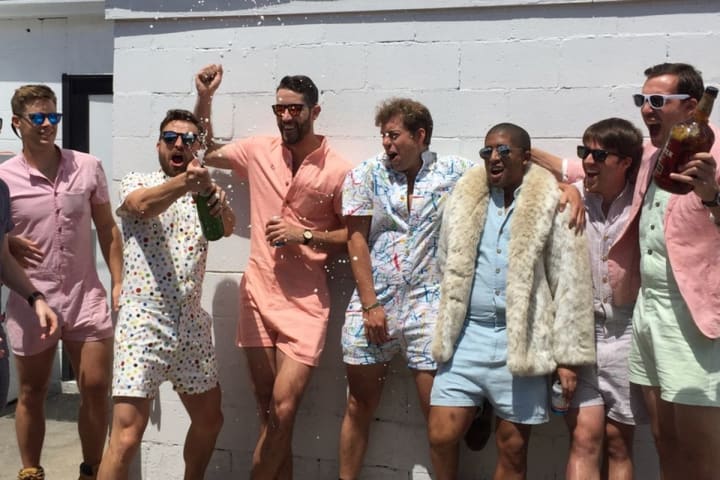 Now, just a few years later, RompHim has made a revival in the summer 2021 fashion ensuring that men everywhere can have a hot boy summer. With their recent adoption from Tipsy Elves, the brands have released a new collection including fan-favorite patterns and fun, new styles. On the new collection and finding their new home with the Tipsy Elves brand, RompHim shared on Instagram, "After a super touch year and getting so much love and support for us to come back, we've partnered with @tipsyelves to make sure we are all romping for what is sure to be the most epic summer ever."
With the classic prints and brand new styles, RompHim lovers everywhere have something to get excited about. With different looks for Pride, with a rainbow RompHim pattern to Tipsy Elves' classic rubber duck pattern, a 4th of July stars and stripes look, and everything in-between, there's a style out there for anyone looking for a bold, new look this summer.
To learn more about RompHim and Tipsy Elves' newest summer collection, visit their website here: https://www.tipsyelves.com/romphim
And make sure to follow both brands on social media:
RompHim Instagram: https://www.instagram.com/originalromphim/
RompHim Facebook: https://www.facebook.com/originalromphim/
Tipsy Elves Instagram: https://www.instagram.com/tipsyelves/
Tipsy Elves Facebook: https://www.facebook.com/TipsyElves
Tipsy Elves Twitter: https://twitter.com/TipsyElves