Religious Jewelry for Office Party
Team up divinity with modernism for your office party look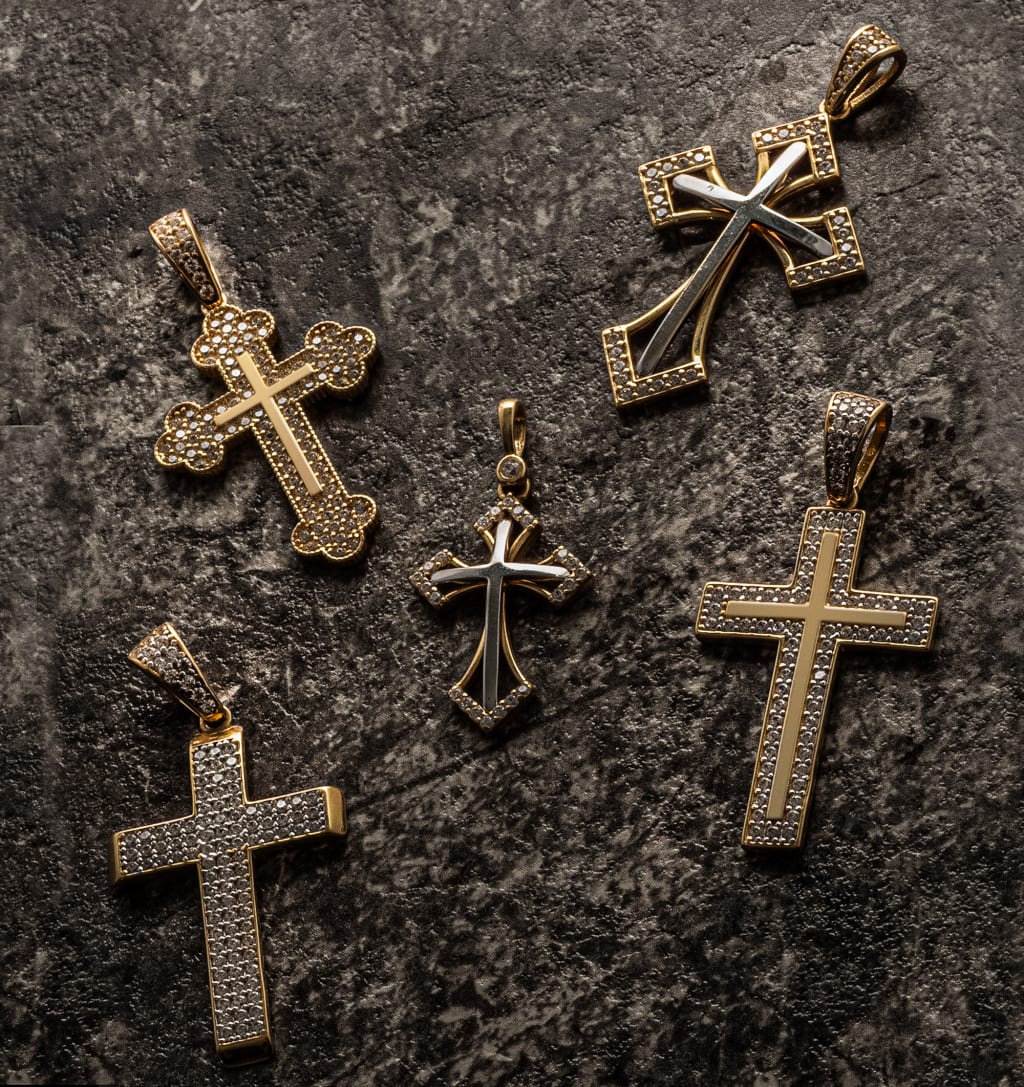 Religious Jewelry for Office Party
For a long decade, jewelry is used in our society to show religious affection, loyalty, and divinity. Religious jewelry functions in different ways. Earlier people used to wear them to bring positivity and a bright future, but now religious jewelry is used to draw attention on social media.
Religious gold pendants are no more encircled in a particular community. For example, The Holy cross or the evil eye bracelet, or the pyramid pendants have been largely used worldwide. Today's generation is about "only work and no play." And thanks to this situation, everyone is stuck in small cubicles maintaining social distancing even in public places. But the year-end has arrived and the season of Santa is soon going to knock on our doors.
This year all the organizations must be planning a simple celebration to avoid some major loss. But have you ever thought about your look at the party? As there is nothing large then obviously clinging and heavy jewelry is not going to compliment your outfit at all. Instead of that aesthetic jewelry like small charm pendants will give your outfit an instant makeover.
Simple and lightweight jewelry can give your attire a strong bossy vibe. And if you are a fan of simple and religious gold pendants which will smoothly blend with your "office party look" then no option could be better than Jewelry America, because we are here with a wide range of religious jewelry, specially designed for this purpose. With our designs, you can go for both convenient and experimental looks.
What could be your "go-to" look for an office party? A formal shirt, black pants, and a watch. But what about the jewelry? Don't you think pairing up your attire with some simple religious jewelry will give your look a little spark? Then this Virgin Mary pendant could be the best pick for you. This solid gold handcrafted Christian necklace for women is simplistic and wearable with any formal outfit. It portrays Mother Mary and is engraved with a note which says "O MARY CONCEIVED WITHOUT SIN PRAY FOR US WHO HAVE RECOURSE TO THEE".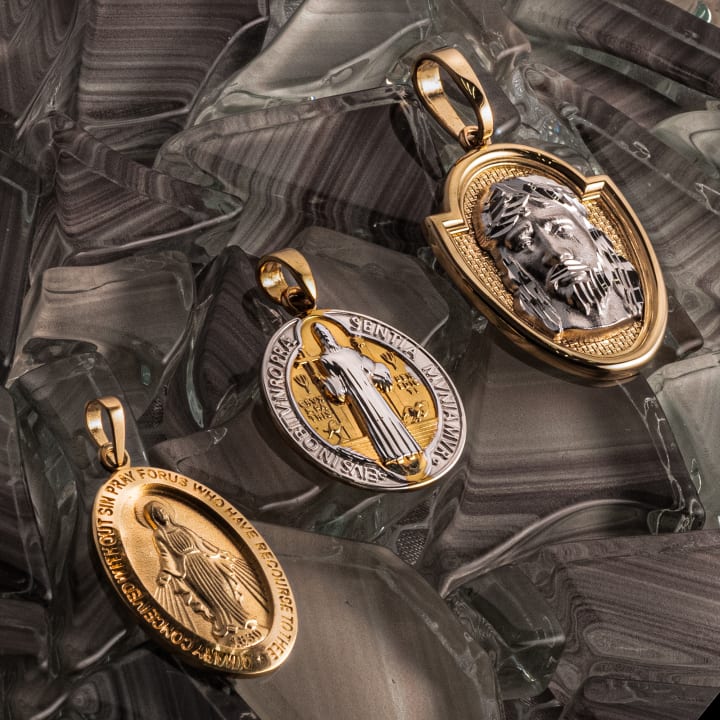 One unique thing about this white gold Jerusalem cross is that it is reversible i.e. it could be worn on both sides. This religious gold pendant has a smooth and shiny finish. This is the central theme of Christianity. The Jerusalem cross signifies the regime of King Jerusalem when diversity and religiousness were prioritized the most. Some people also call it a "fivefold cross". This white gold Christian cross necklace for women will help you elevate your boring look at the party.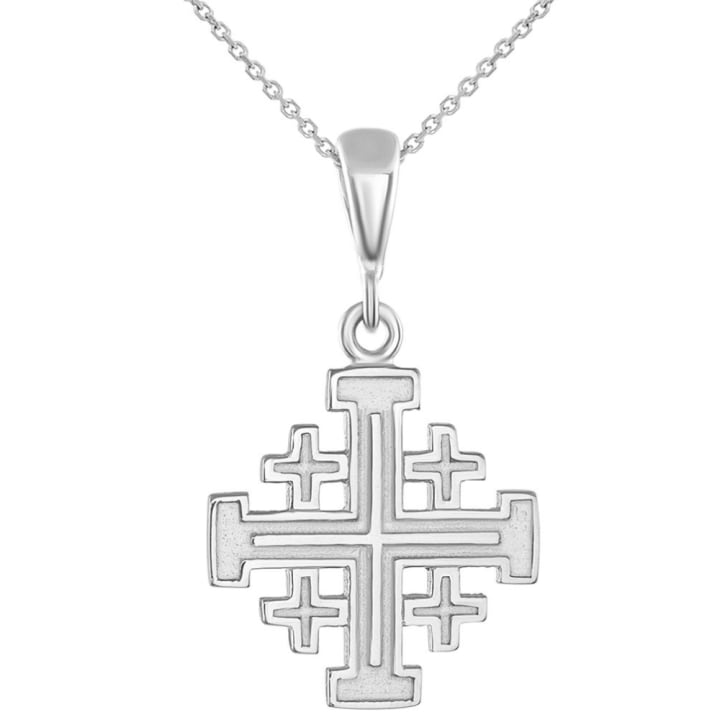 This symbol is widely used in Jewish culture. This culture signifies the era of King David. This sign is also engraved on the Israel flag. This sign is also seen on most Jewish tombstones. This savior pendant is used as a sign of protection from the bad omen. This elegant religious gold pendant has a diamond-cut style design.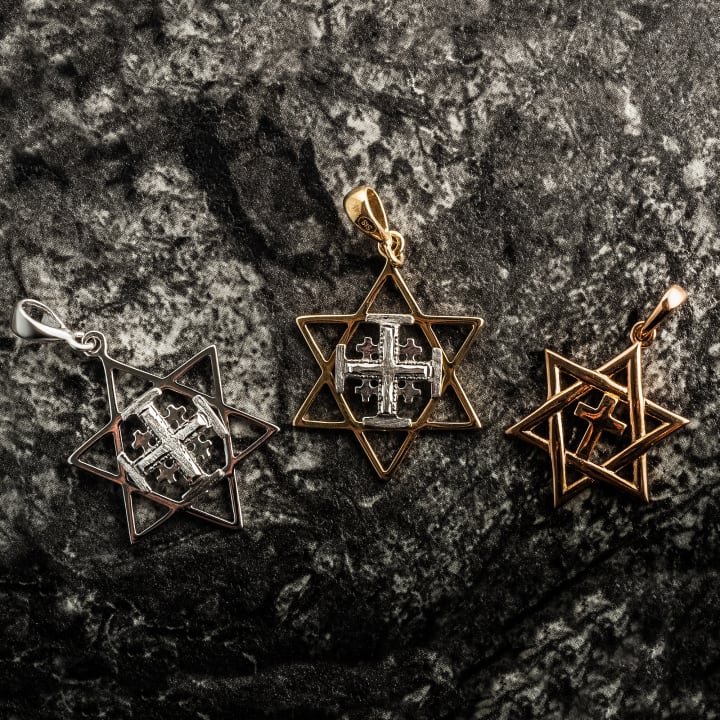 If you want to be a little experimental with your jewelry and try out some contrast with your outfit then this St, Benedict cross of Nursia is the best choice for you. It symbolizes the cultural heritage of Christianity. St. Benedict was a religious reformer. This Christian pendant for women has a glimmering finish and is engraved with pictures and texts that are related to St. Benedict's life. This handcrafted religious gold benedict pendant is handmade in the USA and it will surely draw everyone's attention at the party.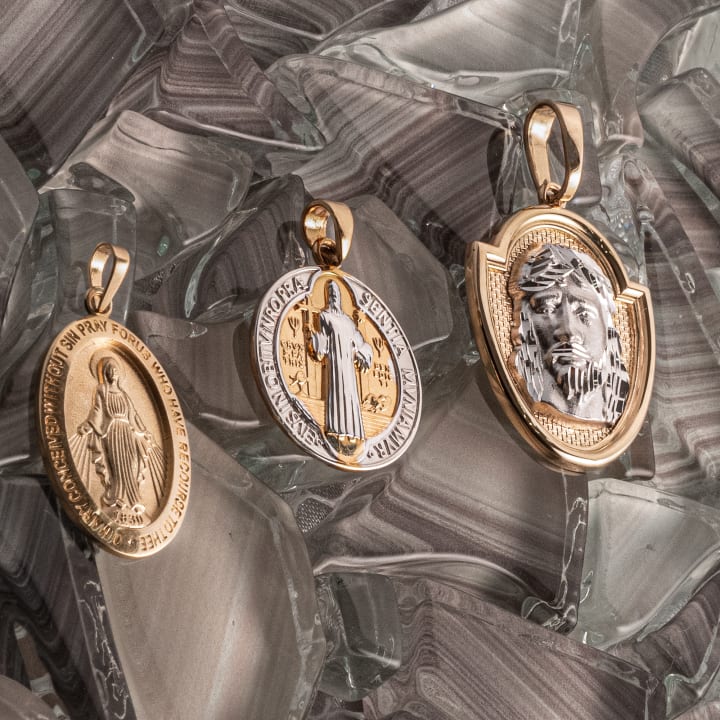 Heavy and chunky jewelry could be distracting for the environment. No matter if you work in a formal or a semi-casual ambiance the noise of beads can be disturbing for others and can also leave a bad impression of you and especially if you have to move around in the office. So if you want the party spotlight to focus on you then these religious gold necklaces will help your attire to be more distinctive and unique.