Positive power of fragrance
And how to use it🥰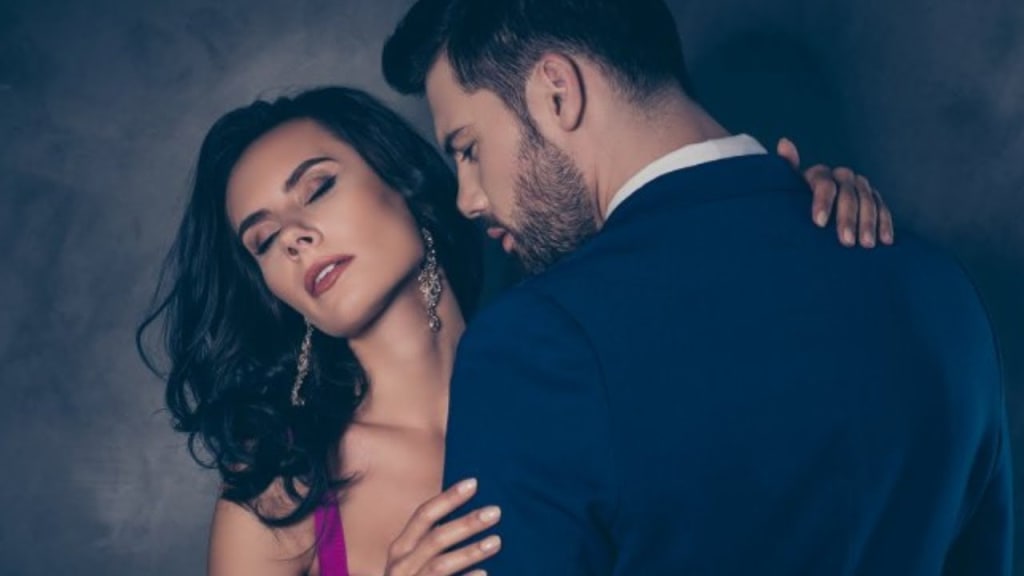 Scent can affect your mood and change your attitude even with just one breath it can cause a change in the limbic system that affects moods and emotions. When you smell, you are triggered by memories and evoke memories of the sense of smell, which causes changes in your limb system that affect mood, emotions. Just like wearing clothes, wearing perfume is part of our culture, and it is an invisible spirit that we encounter throughout the day.
It emphasizes your own character, reminds you of who you are and helps you to stay relaxed and positive, which in turn leads to more confidence in your appearance. The fragrance of your choice supports the special energy that surrounds you and that you can feel.
Very personal fragrances give you a strong identity and leave a signature in people's minds. Studies have even shown that women's appearance is judged to be more attractive when there is a pleasant smell, but this could not be considered to be related to a particularly confident presence. Wearing perfume can add something to your personality and appearance that sets you apart from the rest of the group. When we think of perfume oils, we often think of simple oil based perfumes, but natural perfume oils are the latest perfume type ready to become the next big thing. These oils undoubtedly have many benefits that have penetrated the mainstream, such as their cleansing and anti-inflammatory properties as well as the fact that they last much longer.
Perfume oils have come a long way, offering a combination of more intense and natural scent. They are also alcohol-free, so they tend to be more concentrated and are also available in many different shapes and sizes and even offer different combinations.
If a long-lasting fragrance is not enough, you can also use oil perfumes because they are less irritating to the skin than alcohol-based fragrance. Perfume oils are more subtle and concentrated and provide an easy pulse point through which you can control exactly where the perfume is applied.
In addition, oils have a moisturizing effect and help to improve the skin's moisture barrier while adding a very pleasant scent. Unlike most synthetic perfumes natural oil perfume have been used for centuries to perfume both body and hair. natural oil perfumes have an oily base and can be used directly on the skin. Other than being a good choice for your skin and hair there are other reasons why oil perfume may be perfect for you.
Lasts longer
You will also be surprised to know that perfume oils usually have a higher concentration of fragrances than synthetic fragrance alternatives. Unlike alcohol-based perfumes, perfume oil does not evaporate once it is absorbed it will last a good while.
Mix your own scent
With perfume oil, you act as if you are creating your own fragrance with a variety of essential oils to choose from. You can mix and combine to create the perfect scent, which is one more reason to try perfume oil.
Less irritating to the skin
Natural oil perfumes are less irritant to the skin and cause fewer skin problems. It goes without saying that high amounts of dehydrating chemicals in synthetic perfumes such as benzene and other chemicals can irritate and dry the skin. Dry skin will find it harder to wear the fragrance when it settles, but oil perfumes last longer and making it suitable for all skin types.
Less overpowering
Alcoholic perfumes, which leave a trace of silage have a strong and overwhelming fragrance. If you are not a fan of such perfumes that feels like you are walking through a scent cloud then natural oil perfume is the perfect solution.
By simply customizing your perfume and wearing a bit of this habit, you can become your sexy self. You can experience a fragrance that becomes volatile during the day and leaves traces of the desired fragrance in the evening. Wearing an aura of fragrance has positive effects and is perceived by people as more attractive than other fragrances, such as strong-aroma perfumes. By harnessing the positive power of a fragrance and simply customizing your fragrance by simply wearing a bit of habit, you will become a sexier self in a short time.
Ready to give perfume oil a try? Try our favourite perfume oils to start your collection
check out our Organic and natural oil perfume collection. In case you have questions or suggestions, you can get in touch with our customer care agents and we can assure you of getting a fast reply.