not a sneaker head
#sneakerlife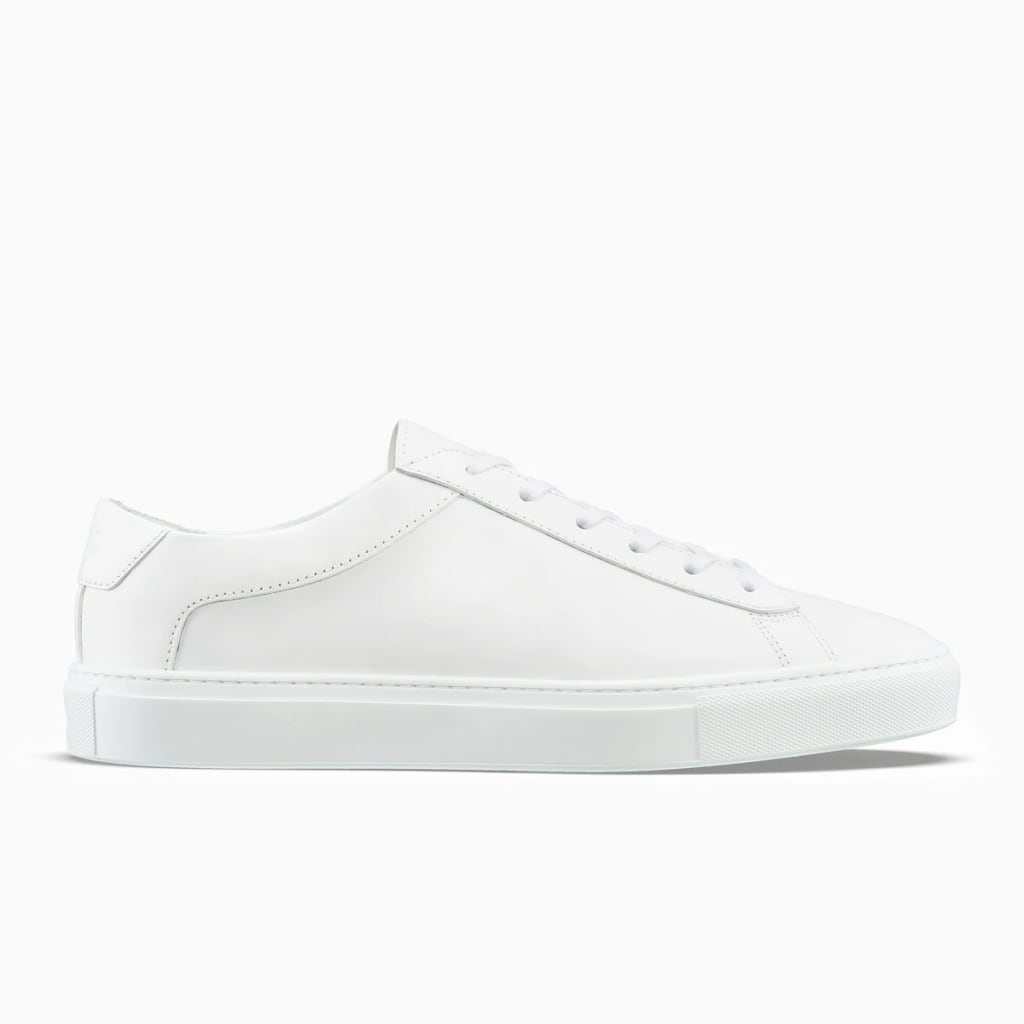 sustainability in fashion means something different to everyone. i refuse to let it mean anything ugly but ethical. why can't it mean chic, comfy, AND ethical.
i wash my sneakers because they give people jobs, and they were not obscenely expensive, but just aggressively expensive. and i don't feel they were cheap enough to discard when they're no longer white. i love my white koios.
one of my girls buys a new pair of leather low rider converse every two months. she hates wearing socks, so i see her point ….
i've had my koios for a year.
everyone i know (except for said bestie) was buying vejas last year, and while the line down the block at the store near my house was tempting (said no one ever) i couldn't bring myself to go to the brand that touted itself as perfectly sustainable … what makes them any more sustainable than anyone else? do they last longer? do they have a recycle program so they don't go in the landfill when we're done? do they pay well and create jobs in an industry that has been known for sweat shops and child labor?
i decided to go a different route. i don't know all the answers to the veja questions, but i also couldn't bring myself to buy something that was ugly BECAUSE IT WAS SUSTAINABLE.
instead i took a lesson from my grandmother and mother's playbook … i bought quality, from a small family owned company, run by the same family that started it, employing multiple generations of leather artisans.
that's a different kind of sustainability to me. it's thoughtful. i'll have them for at least another 2 years, and as long as the shoe doctor in fidi can salvage the scuffs on the rubber from dancing and walking into poles, we'll be just fine. (and yes i mean poles not holes … im rarely aware of what's in front of me)
sustainability has no poster child, but it should have logic …. and desire, and be good looking. we will never create a responsible environment for fashion and what we wear until we allow it to be doable and sexy. we won't raise a generation of people committed to sustainability and responsibility in this area until we let what we consider sustainable be not only something that can continue for years, but be as attractive as the unsustainable toxic versions … we don't need a sustainable Forever 21. we need an attractive sustainable converse, vejas, etc. we need options in sustainability.
so far, what i've found to be celebrated as sustainable is ugly and limited in style and excellence. it's only merit being it is committed to being "green".
there's a beautiful book "Overdressed, The Shockingly High Cost of Cheap Fashion" i read years ago. in it, something the author said has stuck with me — we will make a difference if we allow sustainability in this space to be organic, partial, if we celebrate our attempts. the biggest problem i see so far is extremism, all or nothing, zero waste or nothing, recycled or vintage materials or nothing. this won't lead to growth or change. here's to finding what each of us can do right now.
here's to sustainable fashion being wearing something you love. just find your version.