Most Fashionable Films Ever Made
Here's a list of the most fashionable films throughout the century and some of the prominent people behind the scenes who've made them possible!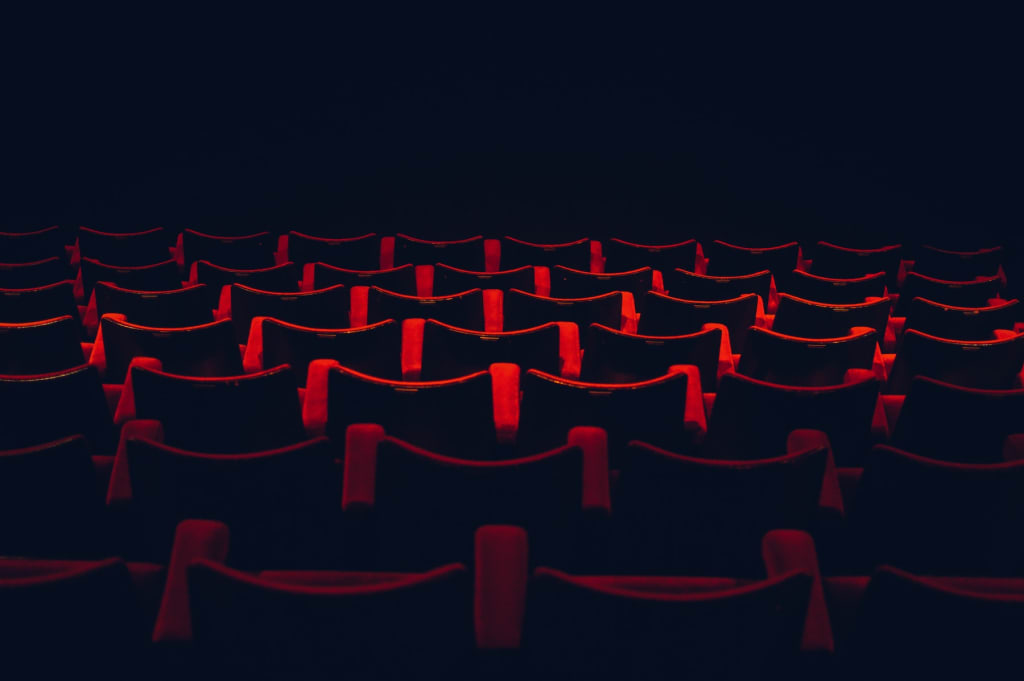 Some of the most fashionable films throughout the past century have inspired our sense of style off the big screen and onto the runway, into the retailers, and onto our bodies. Leading ladies such as Audrey Hepburn, Elizabeth Taylor, and Gwyneth Paltrow stole the show when they performed in lead roles such as Holly Golightly, Cleopatra, and Marge Sherwood. There are even some unexpected movies in the list of most fashionable films such as Blade Runner, in which costume designers have hidden their hints of style for the crowd to find and fawn over. This century has been blessed with great style and beauty, there is no doubt about it. Let's take a closer look at the most fashionable films of our time.
Audrey Hepburn as the leading lady in Breakfast at Tiffany's stole the show in 1961. This is one of the most fashionable films of the century, because Holly Golightly became a style icon on the big screen with her black dress, big glasses, pearls, gloves, and long cigarette. This look was repeated in real life by women everywhere. She was the lead role that every woman wanted to be, and in many ways Audrey Hepburn changed the way Hollywood looked at women. The costume designer who styled Hepburn succeeded greatly in his job, because even today, almost 60 years later, young girls imitate Golightly's look.
In the mid-80s, Pretty in Pink was one of the most fashionable films for a much different reason. Pretty in Pink showed a more real life type of fashion with one of the most famous leading ladies, Molly Ringwald, showing off her high school style on the big screen. In this film, Ringwald stole the show by rocking ray bans, shoulder pads, plaid, and a handmade prom dress. The costume designer on this set must have had a lot of fun throwing together all sorts of crazy ensembles. It is an entertaining film with an entertaining sense of style, and is one of the top 80s movies you have to watch!
A more recent film from 2006, The Devil Wears Prada makes the list for one of the most fashionable films, because it is all about the fashion industry and making it behind the scenes. Of course, Meryl Streep stole the show in this film with her amazing style as Editor-In-Chief of one of the top magazines in the world. Anne Hathaway is also one of the leading ladies in this film and tries her best to keep up with Chanel outfits from years past.
This is, of course, one of the most fashionable films, because it profiles the fashion designer Yves Saint Laurent's career. Also known as YSL, he was dismissed from the house of Dior before going out on his own. This movie shows the real life story of fashion behind the scenes. It is interesting, dramatic, and of course, filled with beautiful style.
Baz Luhrmann's Moulin Rouge makes the list for one of the most fashionable films, because the costumes in this film are out of this world. Catherine Martin, the costume designer and wife of Luhrmann, is an academy award winning designer, and she did not disappoint here. This movie features leading ladies such as Nicole Kidman, and it is entertaining, risque, and takes you right to the heart of Paris in the early 1900's.
Another of the most fashionable films styled by costume designer Catherine Martin and directed by Baz Luhrmann, The Great Gatsby is fashion unparalleled. This movie included 1,200 Brooks Brother suits and 40 Prada dresses accompanied by Tiffany and Co. headpieces. The Great Gatsby is all about glitz and glamour, and both Leonardo DiCaprio and Carey Mulligan's Daisy stole the show in this film.
An unexpected addition to the list of most fashionable films, Ridley Scott's original Blade Runner stole the show with its many fashion forward moments back in 1982. Rachael's fur coat was one of the most epic pieces in the movie, however, along with the fur coat, there were other futuristic pieces from the costume designers that were thrown in such as Dr. Tyrell's glasses and Rick Deckard's fashionable leather outfit. The style is a bit bizarre, but it makes a statement!
Casino is one of the most fashionable films from 1995, with leading lady Sharon Stone alongside Robert de Niro. Stone steals the show as Ginger, Ace's wife, and her style is even more enticing. She slinks around in fur coats, jewels, and fancy dresses. Her hustler persona is entertaining to watch on the big screen, and with the fashion sense to match, we can't get enough. The costume designers on this set knew what they were doing when they made this film. The movie is visually engaging to say the least.
Gwyneth Paltrow helps make The Talented Mr. Ripley one of the most fashionable films with her excellent vacation style. In her leading lady role alongside her male counterparts, Paltrow exudes the preppy look with swimsuits, sweaters, and wraps. Jude Law and Matt Damon show the male prep style as well with their loafers and chubby shorts. While this film is a thriller, the clothing is nothing short of crisp and clean cut.
One of the most fashionable films to date is Cleopatra thanks to leading lady Elizabeth Taylor. Elizabeth Taylor is a style icon, and in this film, she exudes drama and confidence. In this lead role, Cleopatra wears large headdresses, heavy makeup, wigs, large jewelry, and revealing dresses that were fit for a queen. Even today, Cleopatra is a style icon that inspires some of today's hottest looks.
These are some of the most fashionable films of our century not only for the amazing costumes worn, but because of the leading ladies who wore them. Fashion is about the clothes and the confidence that can be seen behind each outfit, and when fashion makes a statement, it is one that gets noticed. Go watch these movies for yourself and see how they can inspire your own style!
entertainment
Avid Reader, Freelance Writer/Editor, and Lifestyle Blogger
Receive stories by Morgan E. Westling in

your feed