Most Comfortable Men's Walking Shoes Without Laces
Walking is a highly recommended exercise for those young, old, and everyone in between.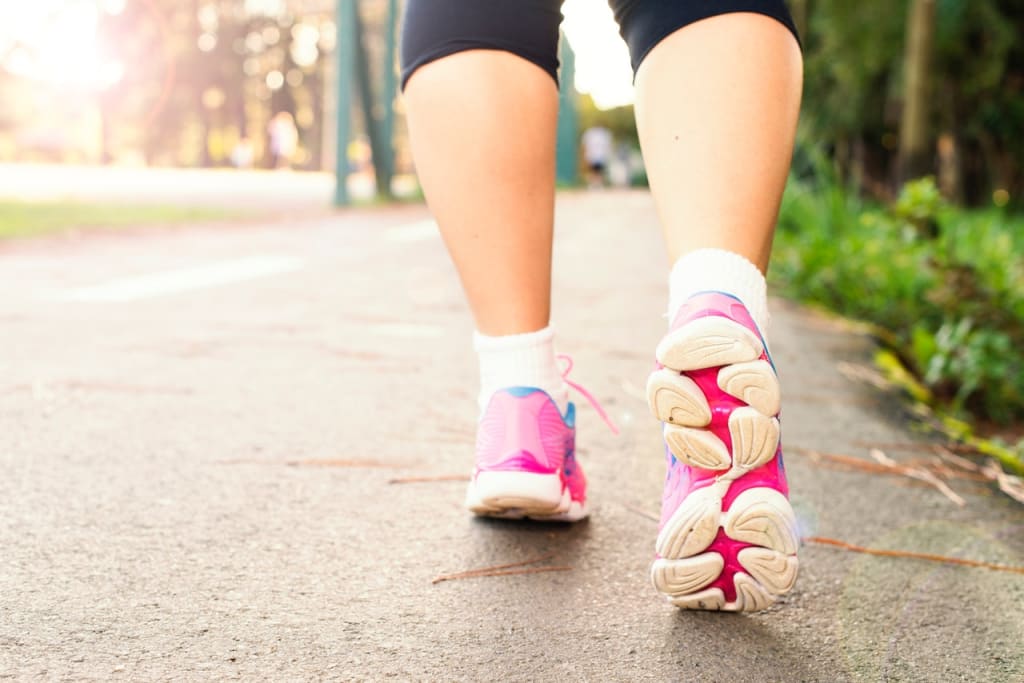 Whether you're brisk walking on the track or on daily errands, you should choose nothing less than the best pair of men's walking shoes in order to experience sheer comfort with every step you take and prevent any injury.
There are several aspects to consider when buying the best pair of walking shoes, most notably selecting between lace and lace-less enclosures. To help you determine which type is right for your needs, here's are a few factors to consider when on the shopping trail for the most comfortable men's walking shoes.
How to Choose the Best Men's Walking Shoes
When wading through the many options to find the most comfortable walking shoes without laces or with laces, you will be spoilt for choice owing to the myriad options available. But it is important to note that the best walking shoes are those that fit you perfectly, and makes your feet scream with joy.
Given that you will end up spending a considerable amount of time in your walking shoes, it is worth considering your walking style before anything else. According to Mass to Class the best men's walking shoes should be supportive, comfortable, and not cause any type of injury or issues such as profuse sweating or blisters.
Further and this may sound like a silly question, but it's wise to also determine the intended use of the shoes; i.e. whether you're going to be power walking for fitness, wearing the shoes for extended periods of time, casual walking such as on evening walks at the beach, and most importantly, the type of surface you will be walking on.
What's your pronation type?
Pronation is a term used to describe the natural landing of the foot while walking or running. So, first things first—and this applies to any type of walking shoe you're interested in whether men's walking shoes without laces or lace-up pairs, you should know your pronation type, because each pair of walking shoes available is designed for a specific type of pronation.
Getting to know your pronation type is quite easy, where you can either get an expert gait analysis done, which is generally available at your local running retail store. There are three common types of pronation, namely: Neutral pronation, defined as the foot rolling inwards from the outer edge of the heel; severe or over pronation, foot rolling inwards excessively; and moderate pronation, falls between the two above types.
Length of Walking Shoes: Good news is that the size of shoes you wear on a daily basis should be good enough for the most comfortable men's walking shoes as well. But if you're going to be doing a bit or running as well, you should choose a slightly bigger size given that your feet move under the impact. Sometimes, it may also be better to buy a pair or walking shoes a half size smaller for a supportive fit.
Width of the Shoes: The width of walking shoes is equally important as the length, since the proportion of feet vary across individuals where some wide and others narrower feet.
Weight of the Walking Shoes: Just as you avoid carrying heavy items on your daily walks, the gear you wear should be lightweight as well. Walking shoes manufacturers are aware of this; hence most of the best walking shoes feature a lightweight footprint.
Your Weight: Walking shoes usually have no heel or are fitted with an extremely flat one, but you should buy a pair with a larger heel if you're overweight to achieve the right support. If you already have your eyes set on a particular pair of walking shoes with next to no heel, you can add more cushioning by wearing slightly thicker socks.
Final Thoughts
The most comfortable men's walking shoes are pretty much those that will provide the best of both worlds—comfort and safety. If you're still not over the fence about which type is right for you, there's also Velcro walking shoes to check out that are easier to secure and can be fastened when you walk.
footwear