Money Can't Buy Self-Love
What I learned while working at Barneys New York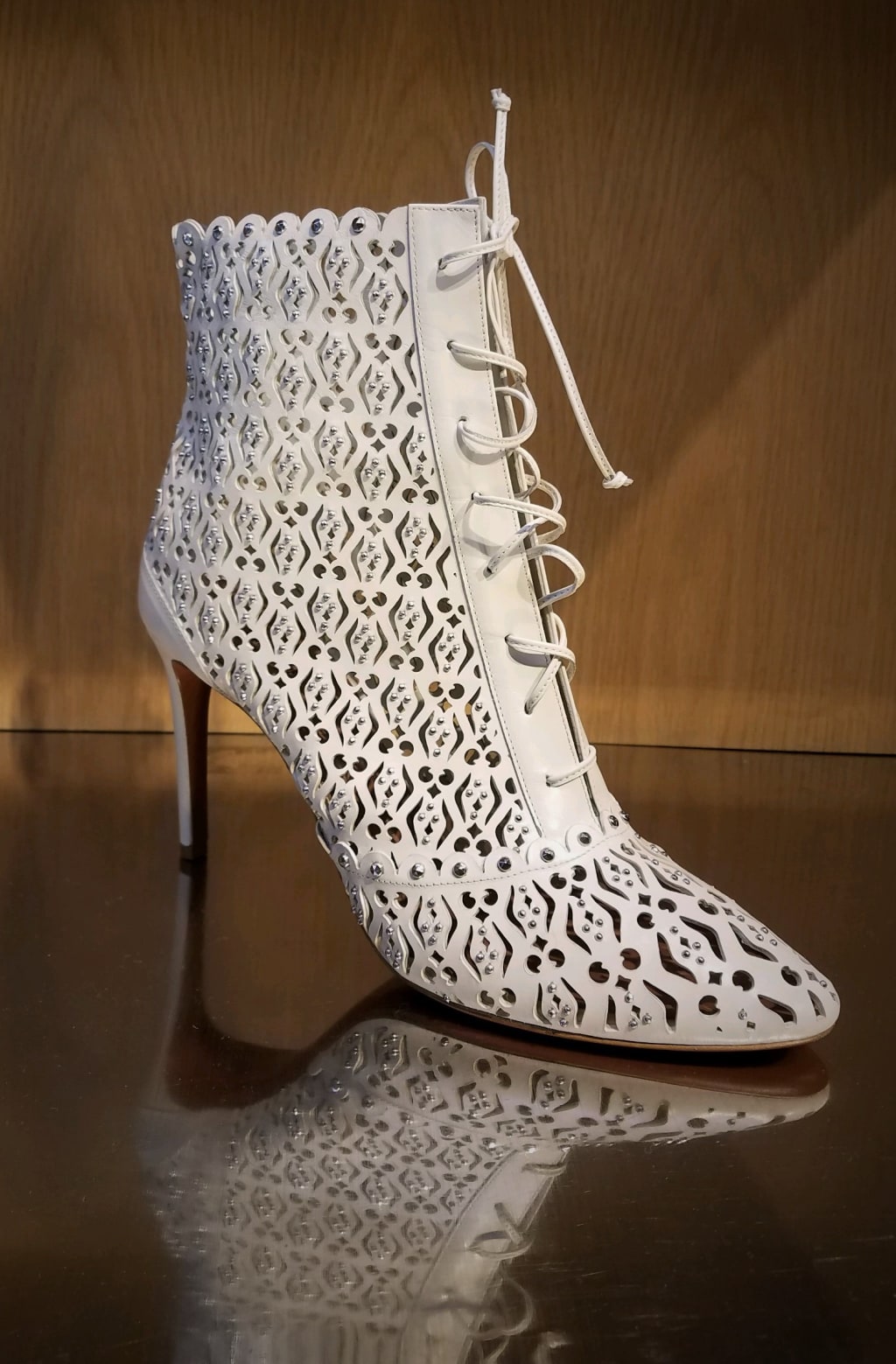 A boot from Alaia. Even on sale, this was hopelessly out of my budget
When I started selling luxury accessories at Barneys, I was immediately self-conscious. I sheepishly displayed belts that cost more than my rent and tried to smile through comments about what a "good deal" a thousand-dollar purse was. How could I convince customers to trust me when their dogs sported more expensive raincoats than I wore? I was a pre-makeover Anne Hathaway, but with no hope of Stanley Tucci saving me with a pair of Chanel boots.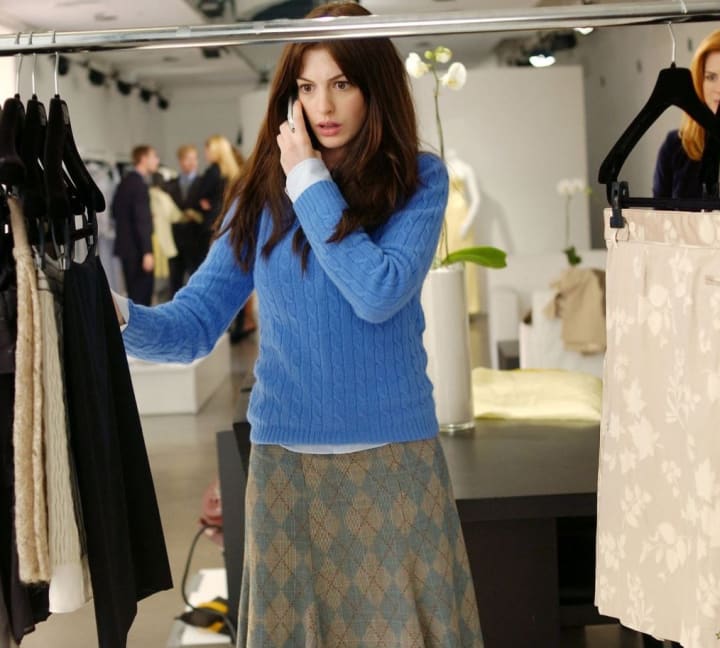 I steeled myself for the cutting comments of Miranda Priestly-esque clients. I was ready for them to sneer at my cheap clothes or for them to somehow know that I was wearing drugstore mascara. In part, I was right—these women made a lot of cutting comments. However, I'd never expected the objects of their ridicule to be themselves.
Before selling jewelry, I had no idea that anyone could feel ugly or self-critical while decked out in gold and precious gems. Yet almost everyone I helped had something negative to say about their hands. "Why are my fingers so fat?" one would complain, even though a different client had called her own thin fingers "creepy" just an hour before. People with small hands would claim that they looked "ridiculous" wearing statement jewelry and people with large hands would complain that even the most expensive pieces got lost on them. One woman even apologized to me for her hands being dry—in January. While I could only marvel at how beautiful each piece looked, the clients' first remarks were almost always derogatory things about their hands.
At first, it made me angry. These people had the time and money to leisurely consider buying fine jewelry on a random Tuesday afternoon. How could they approach such a luxurious shopping experience like this? What kind of lifestyle did they lead that prevented them from getting excited about diamonds and gold?
Then, it made me sad. While some women genuinely did have catty things to say about the jewelry, most of them thought it was pretty but not on them. Sure, delicate jewelry may be trendy, but it could never work on "their fat fingers." Oh, that panther ring is cool, but "they could never pull it off." It didn't matter how expensive a ring was or how many carats the diamonds had. It didn't matter if someone was old or young.
It didn't even matter what someone looked like—the first thing that so many women saw was a perceived imperfection.
It was easy for me to assume that my self-consciousness at selling thousand-dollar pieces would just disappear if I weren't wearing fifty-dollar pants. I could pretend that I would gain immediate respect from customers if I could save up enough money to buy the Alaia belt that I eyed every day. And, sure, maybe those would help—after all, even customers who had negative things to say about themselves often bought something. But I knew that all of them still had that nagging voice of not being good enough.
After a while, I began to challenge people who could only berate themselves when they tried on jewelry. "Let me tell you a little secret," I would whisper conspiratorially, "almost everyone has something negative to say about their hands." My private joke earned a few laughs, but I didn't do this for sales. I didn't work on commission and I couldn't care less if someone felt their paycheck would be better spent on something else. I did it because I didn't want to get to the point where I could look at beautiful things and only think about how ugly I felt. I wanted customers to see trying on jewelry the way I did—as a game of dress-up that only Eloise could imagine. Shouldn't playing dress-up with diamonds and emeralds be fun?
Working at Barneys changed my perspective on fashion, though not in the way I expected. I didn't come out of that job in Chanel boots or feeling like I should ditch my trusty Calvin Klein bag for a Goyard. It reminded me of how much I loved playing dress up as a kid. I remembered the joy of princess dresses and bunny ears (I have a picture of me sporting both simultaneously that I still love).
I remembered that these things could be fun—that fashion could be about self-expression rather than self-sabotage.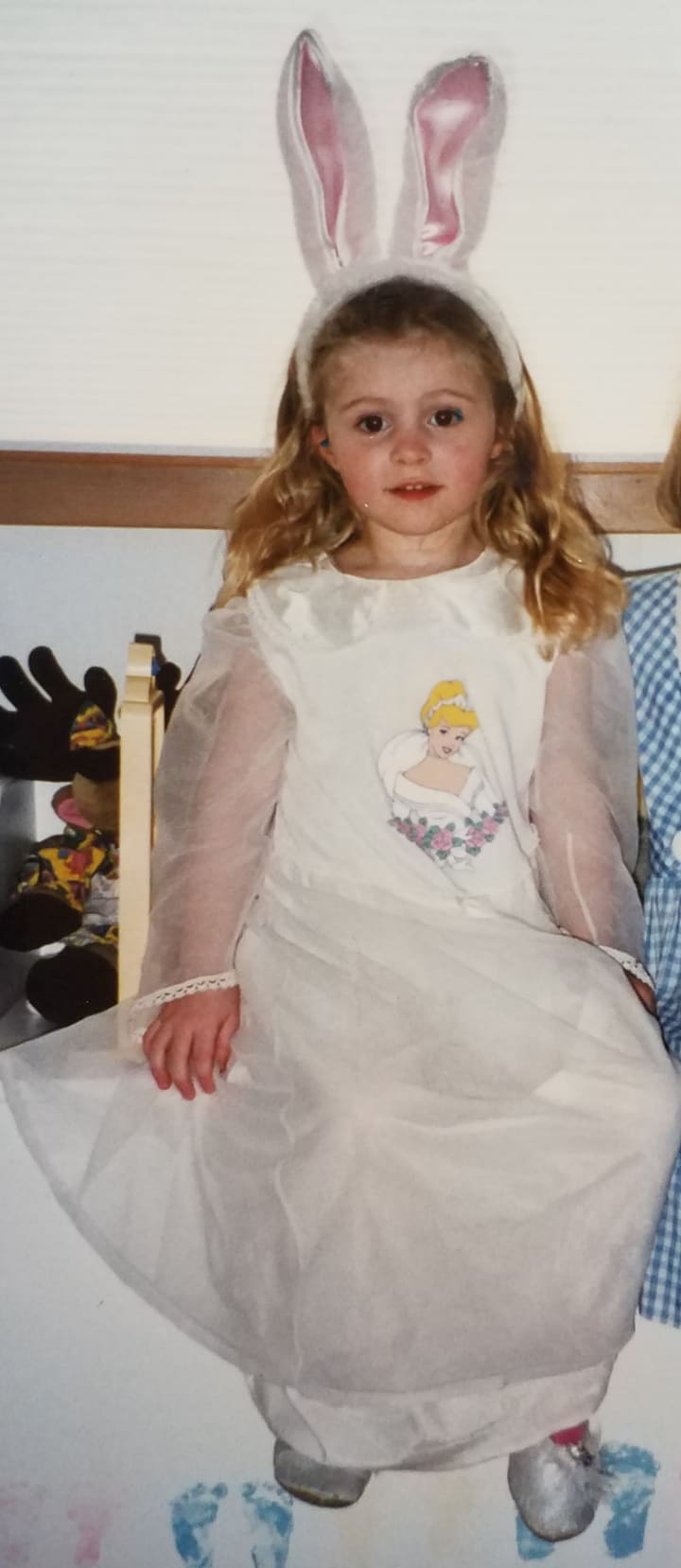 Now, with coronavirus completely changing retail, I miss playing dress-up with customers. I miss watching people get excited about buying things that make them happy. I have a feeling that people will have even more concerns about their bodies as we continue to ease out of isolation. I can already hear people lamenting their pale skin, untrimmed hair, and lost muscle tone. But I hope that there will be some joy in returning to retail—the bright spark of seeing something in a storefront window or the feeling of running your fingers through a rack of clothes. For myself at least, I want to see shopping as the game it used to be. I want to have fun trying things on, even though my budget won't be anywhere near that of the average Barneys' customer.