Millennials: This is Who We Are
A Love of Leggings and Social Justice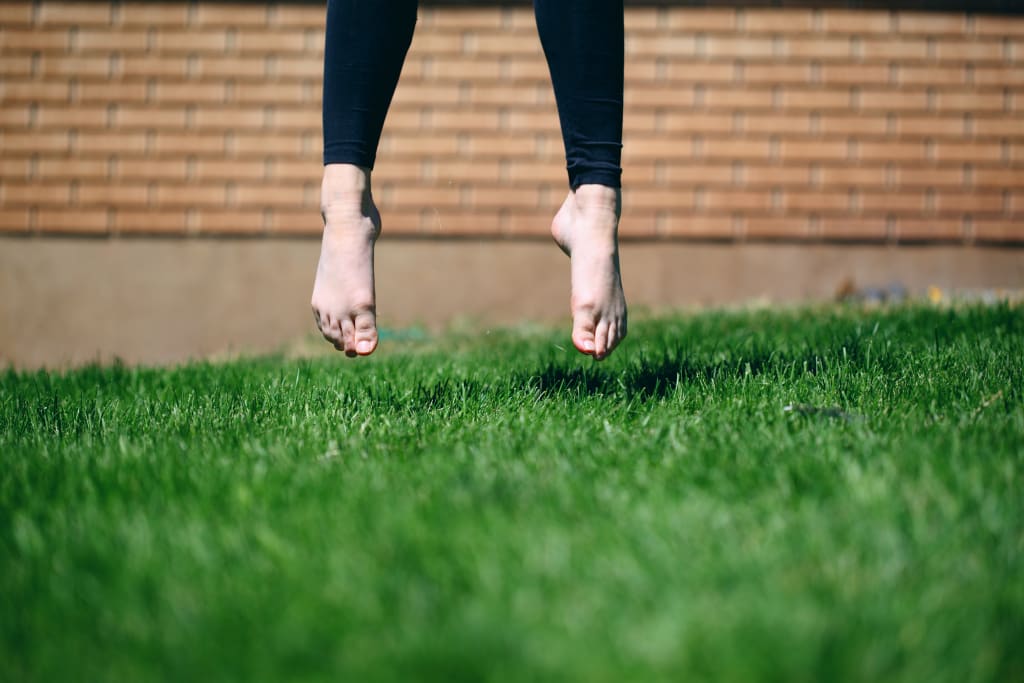 Photo was taken by Sharon McCutcheon and retrieved via Unsplash.
The Rise of The Social Media Mind
Social Media ads are stalking us 24/7. Most of us are aware of it, but sometimes we just can't stop ourselves. I know I click on those ads constantly. In fact, it's incredibly distracting. I will pick up my phone to do something, open Facebook by muscle memory and habit alone, and start scrolling before I even realize that I am not doing what I intended to be doing. Within seconds, I'm seeing an ad that entices me and boop, I click on it. Sometimes I'm too impulsive and the next thing I know I'm putting in my credit card information. Boop - that easy. Social media has changed the way we shop, the way we interact, the way we spend our free time, even the way we think. And they know what we are thinking.
I was recently scrolling through Facebook when I saw a Pop Fit ad for leggings. Two free pairs of leggings for a new customer - just pay shipping. There has been a recent leggings phenomenon. Leggings are taking over the world! It is mostly millennials and even younger generations who have embraced leggings. As a millennial, I can tell you, we are obsessed! If millennials love anything more than leggings it's getting things at a discount or for free. Click, click, click, sold!
The Ad - Why Did I Click?
One of the first things I noticed about the Pop Fit leggings Facebook ad was it's inclusivity. They include racially diverse models wearing various sizes throughout all of their ads and on their website. In this ad they also included a person who was in a wheelchair, bringing visibility to people with disabilities. As a generation, millennials care about social justice and social change, not just to be politically correct, but we truly want to create change. Even though it seems impossible at times, we try to be mindful of the things we can do and we seek out ways to change systems that stop us from doing more. That's why a company like Pop Fit appeals to millennials and younger generations. Representation matters.
This desire to seek out ways to change entire structures within our society is also why I will no longer be spending my money at Victoria's Secret who have historically only used super fit, skinny models who are mostly size 0, and they have lagged behind in showing racial diversity. They are desperately trying to catch up with the rest of us. (Skinny is ok and beautiful too, but we are tired of seeing only one type of person when the majority of women do not fit into that mold.) I'll say it again, because it is important, it's all about representation. (To clarify for relevance, Pop Fit has a sister company selling panties called Cheek Boss. I scrolled, I clicked, I added to cart, they took my money.)
Another brand who understands this is Rhianna's company Savage X Fenty. Ever since they debuted with a phenomenal fashion show (available on Amazon Prime) and with their clickable social media ads showing diverse women looking fierce in their lingerie, Victoria's Secret has attempted to shift their image. I've seen an occasional VS ad featuring a diverse "girl-next-door" model who wears a larger size than 0. For me personally, it is too little, too late. I hope they continue to improve their message, but the damage has already been done to entire generations. Classic capitalism = profit > do no harm. We grew up in a world where the media manipulated us to feel less than enough to pressure us into buying things out of a need to become something "better" than ourselves. Lies, all lies! We are a generation who will rise above it to create change for ourselves and for future generations. It starts with us being happy with who we are and simply by being ourselves and using our voices.
Leggings Phenomenon: Why Millennials Love Leggings
We know that leggings are not pants; that is a large factor of their appeal. Leggings are comfy, cute, and slimming. They make your butt look good; not that we are vane but we have embraced the sexy goddess within and many of us are living the life of a modern feminist woman. We will not be shamed into not showing off our assets (pun intended). After all, feeling sexy is empowering.
Leggings are versatile. They are perfect for working out, running errands, and lounging around the house. They work in multiple seasons, as they are not too heavy, but lighter than sweats or jeans. You can dress them up with a tunic top or a cute fall dress and boots. They are comfy enough to wear to bed (Confession: We may or may not have showered between workout and bed.) They are perfect for dance, Zumba, and don't even get me started on millennials and yoga. (Hint-hint, we also love yoga; you can't stop us.) You can never have enough leggings; (Discussion of over-consumerism is noted and filed for another place and time.) If you haven't tried leggings yet, regardless of the generation you were born into, I implore you to give them a try. Even if you don't like the "leggings as pants" idea, put them on and go for a hike and allow yourself to fall in love.
My Pop Fit Review
I cringed when I opened the package to see each pair of leggings wrapped individually in plastic. This has to stop! (See the above statement on the greater discussion of over-consumerism i.e. the impact on pollution and climate change.) Aside from that, the leggings were everything I'd hoped for them to be. They fit well. I sized up because I'm used to things running small or shrinking in the dryer. Even though I could have fit into a small, the medium still worked because they have enough stretch, but still enough strength and shape to them. They are high-waisted - super high, which adds to the comfort level (i.e. wear the leggings, order the giant burrito.) They have lovely, huge pockets in them that will fit your cell and keys. They come in many cute colors and patterns. I ordered a pink/green/black camo design and an olive green pair. The olive pair is great for everyday outfits. The camo pair is fun and fierce for Zumba and yoga classes.
I give them 4 out of 5 stars. One point deducted for their lack of awareness on the harm of plastic. As for millennials, we compartmentalize daily as we navigate the world, trying desperately for our voices to be heard, to make a difference. We buy the product, see the plastic, and feel guilty. We know social media is impacting the way we live our lives, but we see the ad and we still click. We are, at times, walking contradictions. We appreciate Marie Kondo's, "Does it bring you joy," minimalist philosophy; We also believe in a treat yourself mentality. I hope for the day when most companies have ditched plastic. We are watching, and we will choose allegiance accordingly. We are learning, in this complex society with structures which aim to quiet even the loudest of voices; We are growing and pushing for change in ourselves and within society at large. We are strong, fearless warriors and the versatility of leggings can make transitioning throughout the day seamless, giving us time to conquer self, our dreams, and the world! This story doesn't just belong to millennials: Will you join us?