Met Gala 2019: The Outfits, Trends and Fashion
On the 6th May 2019, the annual Met Gala was held at the Metropolitan museum of art, New York. This year's theme was 'camp: notes on fashion', and the night definitely didn't disappoint...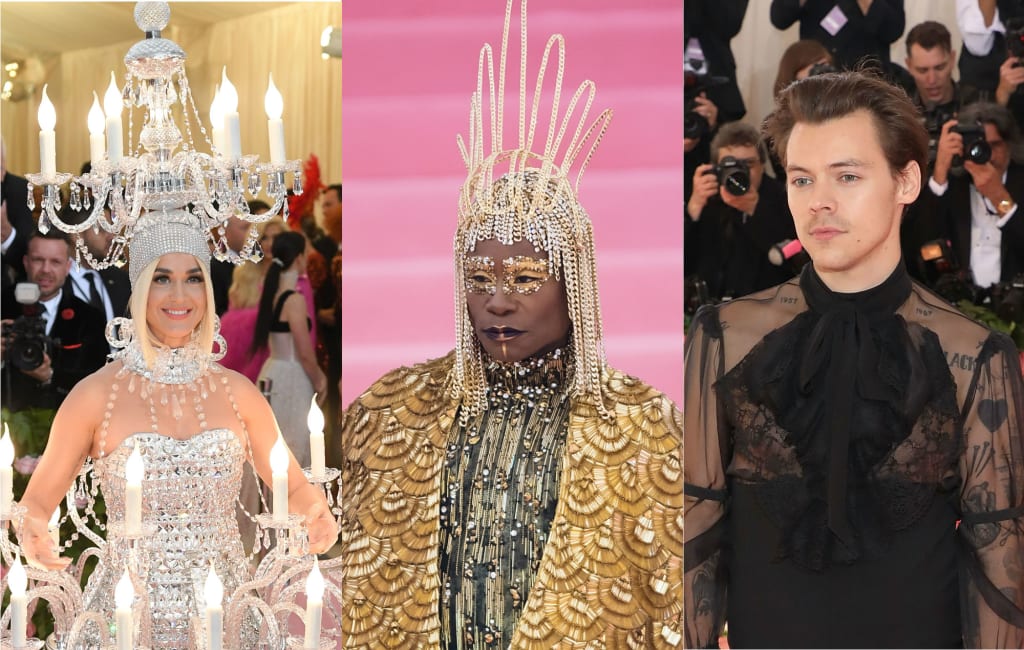 The 6th of May this year marked the annual Met Gala, where designers and celebrities gathered to the Metropolitan Museum of Art, New York. This year's theme was "camp: notes on fashion," celebrating the costume institute's newest exhibit of the same name. This presented a big opportunity for stars to flaunt some of the most daring, stunning and unique outfits, and they certainly didn't disappoint...
So what is camp? From the words of Susan Sontag, "the essence of Camp is its love of the unnatural: of artifice and exaggeration," over the top, extravagant, and maybe even "extra"; it's so good because it's awful. Of course this year's attendees were dressed accordingly, with varying success. The night was an absolutely fabulous splash of colour, feathers, and sparkles, so here are some of the most stunning and iconic outfits from the night.
Billy Porter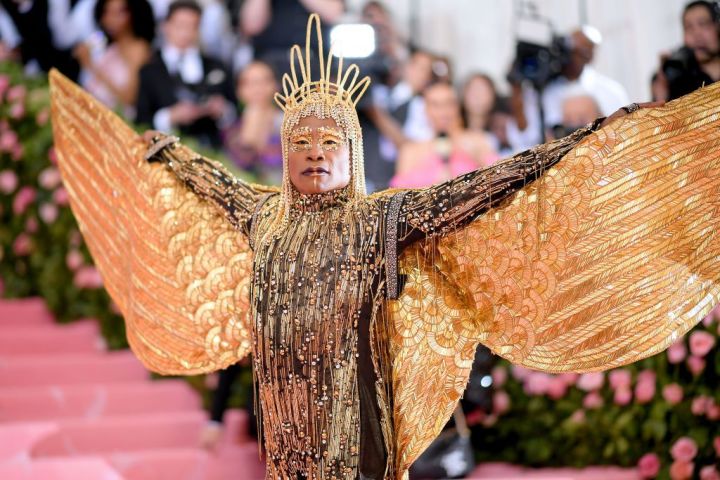 Surely one of the most spectacular outfits (and entrances for that matter) was Billy Porter's 'sun god' outfit, consisting of a bejeweled catsuit, ten foot angel wings, John Hardy jewellery, and Guiseppe Zanotti shoes, creating a bedazzling look nodding to the ancient Egyptian sun god Ra, and also inspired by Diana Ross' character from the film Mahogany.
Gemma Chan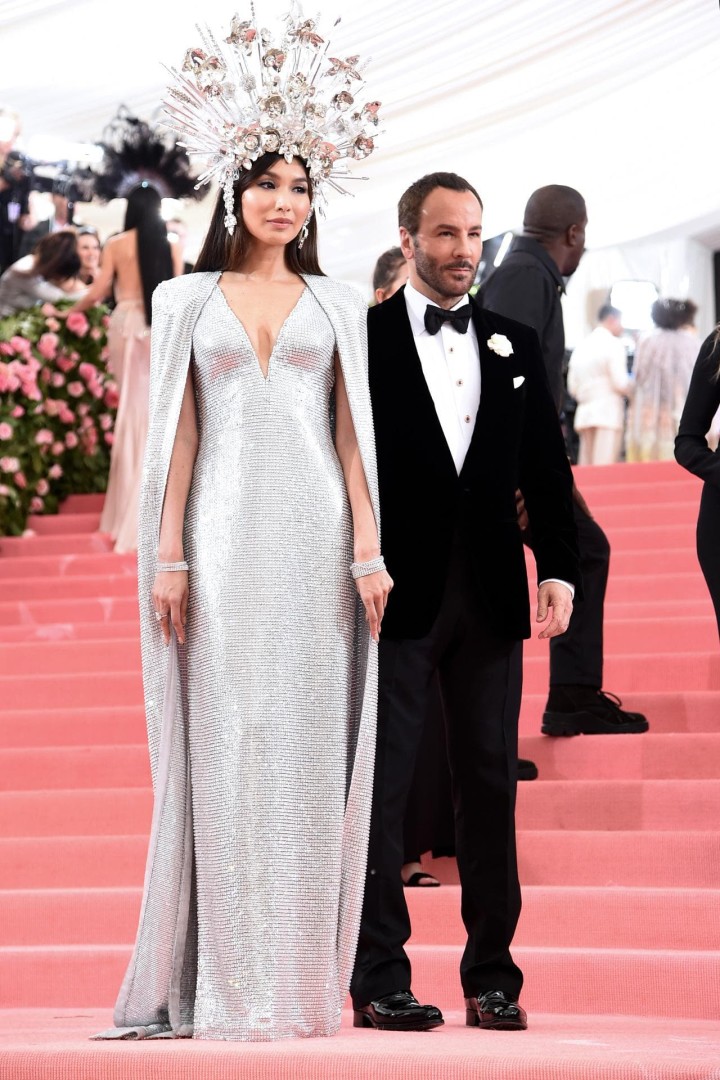 Crazy Rich Asians star Gemma Chan took this year's Met Gala theme to new levels, with a gorgeous bejewelled outfit designed by the man himself—Mr Tom Ford. The dazzling chainmail dress, based on Mr Ford's AW19 finale was embroidered top to bottom in crystals, with a matching cape and heels, alongside a bewildering headdress which nods to Elizabeth Taylor's famous number from the film Boom!
Ezra Miller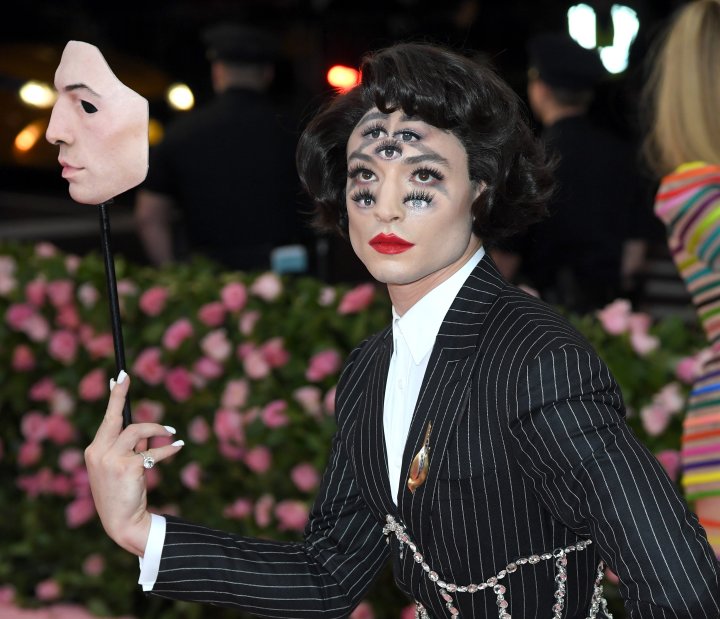 Ezra Miller delivered one of the most bedazzling, and iconic, looks of the evening, wearing a Burberry suit, with a rhinestone corset and matching wingtips, accompanied by a bewildering optical illusion of five very realistic eyeballs painted around his real eyes, initially hidden under a mask of his own face, courtesy of illusion makeup artist Mimi Choi.
Zendaya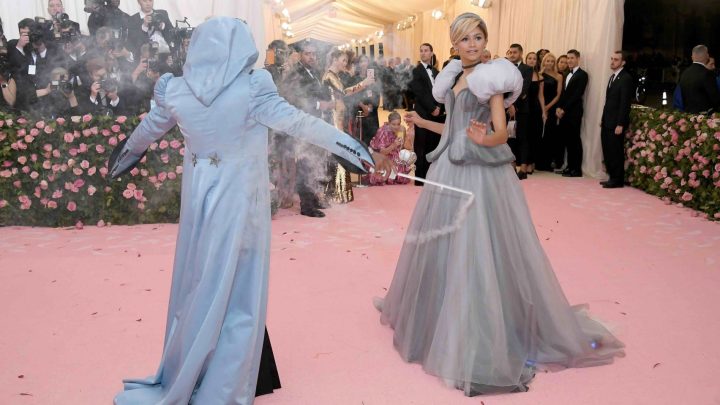 Zendaya channeled her inner Disney princess with her colour changing Tommy Hilfiger dress with puffed sleeves, modeling Cinderella's blue ball gown. The American actress made quite an entrance to the Met Gala, with the dress changing from a dull grey colour to pale blue with the help of her fairy godmother (and stylist) Law Roach.
Jared Leto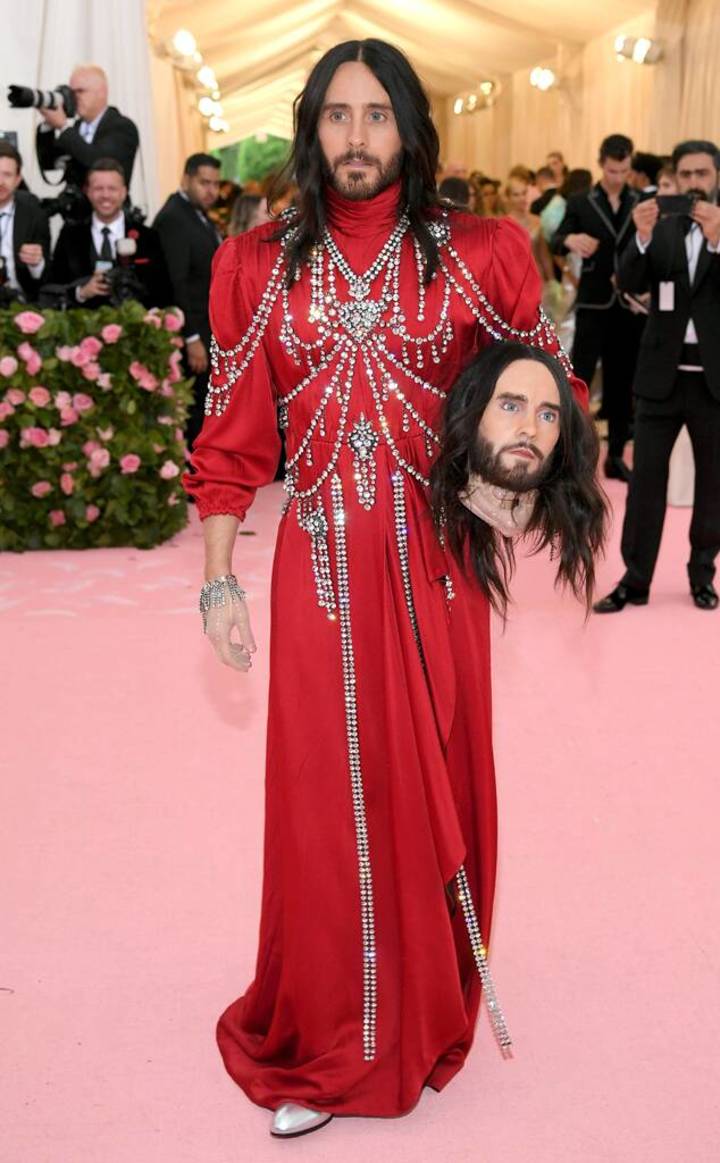 Jared Leto is never one to disappoint, and this was also true for his Met Gala costume. Flaunting a red Gucci ensemble (a brand he has worked closely with recently, including the Gucci guilty campaign alongside Lana Del Rey) with jewelled detailing, he topped off the look with a replica of his own head! Leto easily pulled off this look, adding a splash of macabre and elegance to the night's wardrobe.
Lupita Nyong'o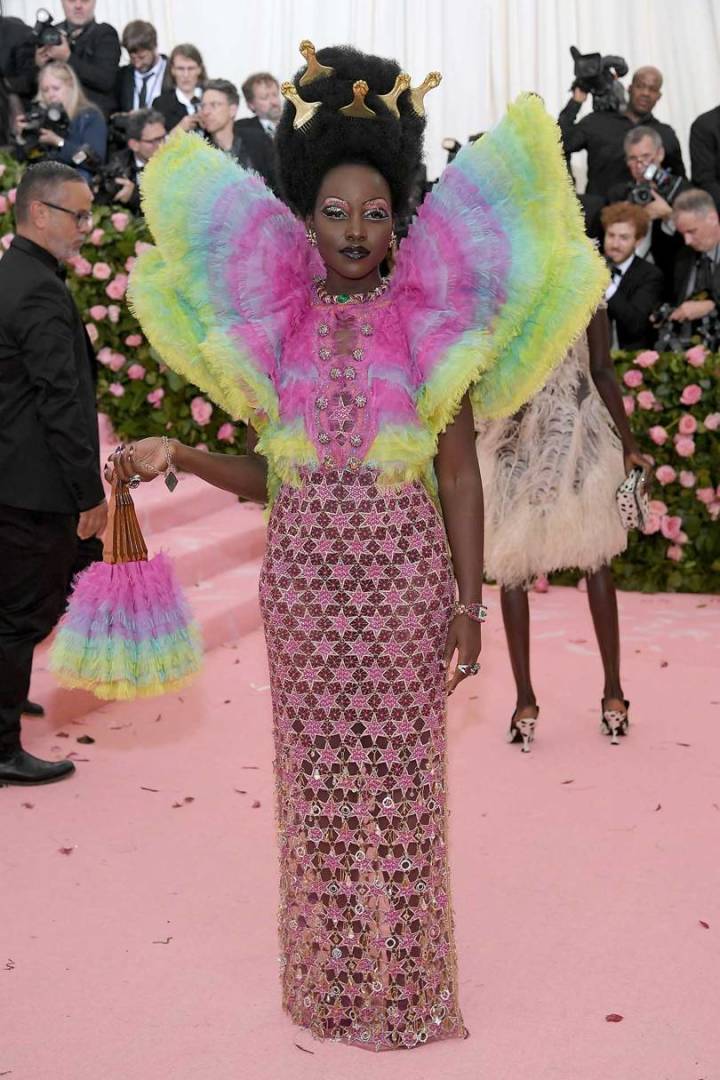 Lupita Nyong'o's vibrant Met Gala outfit can be described as two words—"wildly wonderful"—according to the actor's stylist and creative director Micaela Erlanger. The pair worked closely with Versace vice president Donatella Versace months before the event, trying to create an outfit that was true to the dress code—exaggerated, grand, and theatrical, and they definitely succeeded.