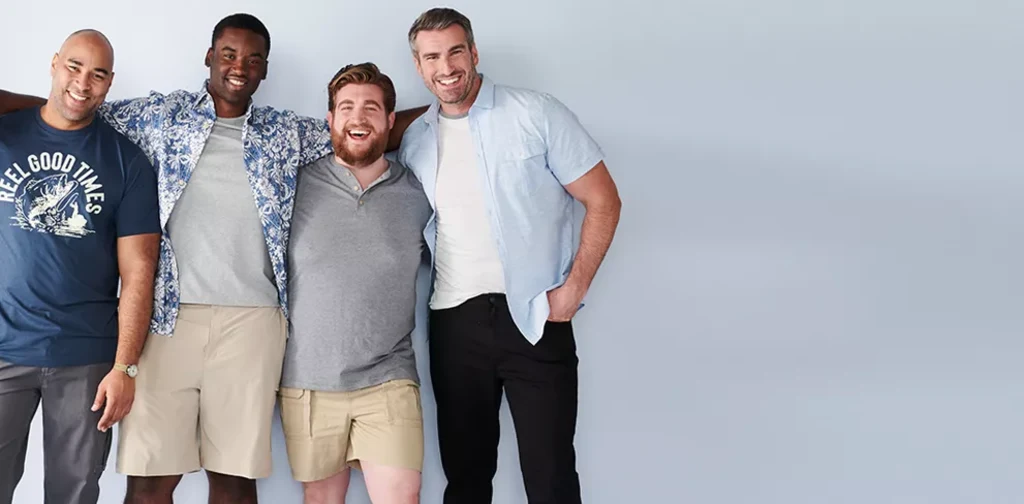 Living in the contemporary society isn't easy, especially with growing social issues such as body shamming and fat shamming. Although we have started to slowly deviate from the social norms and have become more accepting, we still like to look down upon people who are different. We say things like everyone is beautiful but then go ahead and shame anyone who doesn't fill out the checks for the beauty standards we have set. We shame people who wear the Plus Size Clothing or fit into the large size. We are a flawed society for we are people who ridicule people around us; for wearing king size clothing etc.
No matter what people tell you, you need to know that their words do not matter. You are indeed beautiful, no matter what your size or color is. However, I can understand how hard it gets to fit into a society. While I believe in the fact that everyone person has the right to express their bodies the way they want to, I understand that sometimes, looking classy and fashionable can be tricky business sometimes. It isn't easy to style outfits and rock your outfit the way you imagined you would – especially with all the doubt created in your mind by the people who shame you for your size. Therefore, for all the people who fit into the large size or king size clothes, here are some life hacks that can help you.
For our plus-sized Women:
1. Black is your best friend
We love black. It is something that goes well on every occasion. It is something that compliments you in both; a party and your work place. The best part about darker hued clothing is that it creates a still house that makes you look slimmer, while still highlighting your curves.
2. Invest in empire dresses or wrap around dresses
Plus Size Clothing isn't easily available in the market and the few pieces you can find, aren't always the best. Therefore, if you're looking for dresses go for empire dresses or wrap around dresses for, they hug your curves at just the right places, giving you a smarter look.
3. Know your best asset and use it
We all have something that makes us stand out. Find what your best asset is and use it, when playing dress up. Find colors that compliment your skin tone or eyes. Find necklines that compliment your curves. Buy them, wear them, flaunt them.
4. Say no to bodycon
Bodycon dresses often make your tummy stick out too much, which doesn't always look good. It makes you uncomfortable as well. Therefore, skip the bodycon dresses and opt for clothes that compliment you.
5. Pencil skirts, please
Pencil skirts contour your lower body in such a flattering way that it leaves everyone envying your curves. If you are thinking of skirts, invest in these!
6. Structured jackets for the win
Layering usually makes one look bulky. However, structured jackets are different when it comes to that. They are a game changer in the way that they hide flab on your arms that tends to stick out and makes you feel uneasy. They are elegant clothing items that have made layering classier and fun.
7. Tummy tuckers
There is no shape in buying shapewears as they help you look good. They contour the few extra bounds of your body which helps you look better in the end. To all my plus-sized ladies, if you feel unsure about your clothes because of your weight, use shapewears.
8. Stand out and make a statement
You can wear an accessory that catches everyone's attention to stand out. We all know how people's eyes tend to go around and look down on your extra pounds. Divert their attention by chunky jewels and bold statement pieces.
9. Don't hide behind extra lose clothes
This is a common mistake that many women make. While bodycon dresses reveal all the excessive flesh, lose clothing's create the illusion that there is a lot of flesh tucked underneath them. They may look good occasionally but for most part, they make you appear to be a size or two bigger than what you already are. Drop them immediately.
10. Don't go for Ruffles
Ruffled or feathered necklines look super cute, don't they? Well, the answer is no. They aren't favorable for plus-sized women or those with a bulky upper body, as they add onto the weight. Therefore, mellow it down and opt for deeper necklines or plain tops instead.