Leather Jacket 101
Get to know the most rugged outerwear ever created.
There are very few clothing items as iconic as Leather jackets. They make you feel invincible irrespective of your age. Wear it with a simple t-shirt and jeans or with a hoodie, a leather jacket will elevate anything you wear. Give the confidence to ask that special girl or guy out. Leather jackets break-in and mold your body shape. It becomes your second skin and protects you from the harshest of weather while keeping you looking dapper. Leather jackets can become your identity. Look at your own social circle, I am sure at least one of them will be known or identified by his/her leather jacket.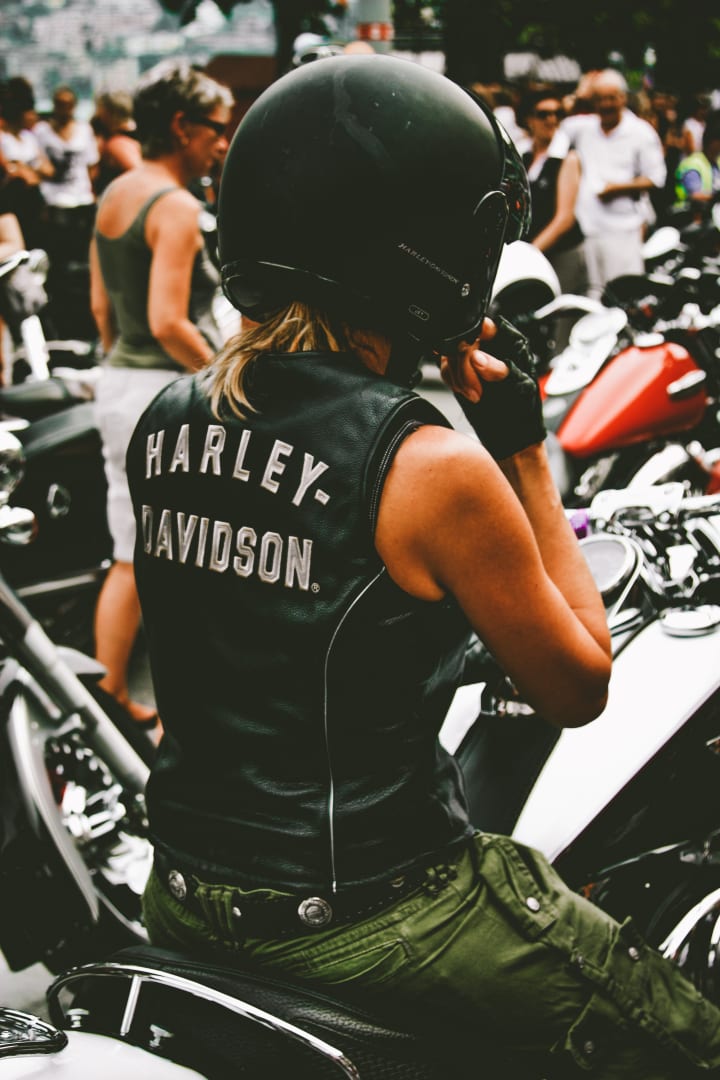 History
Throughout history, leather jackets were used by military personnel. Leather jackets were not created for looks instead of dire need to protect military personnel from freezing to death.
First leather jackets can be traced back to the early 1900s.
A1
The very first leather jacket was also called by code name A1. A1 jackets were produced from 1927 and lasted as official military jackets till 1931. They were used by aviators who had to fly in non-insulated aircraft. Though A1 was created by many different manufacturers, the most common features were common to them all. These features include knit cuffs and waist, two large front pockets, and came with the only buttons to close the jacket.
A2
The production of A2 started in 1931 and replaced its predecessor A1. A2 was primarily produced from horsehide or goatskin. Unlike A1, A2 saw the addition of sturdy zippers to improve function and ease of use. A2 jackets were designed with heavy-duty fasteners, cuffs, and knit waist.
B3
The first bomber jacket was in 1934. B3 was designed for aircraft bombers who need to fly high altitudes, hence the nickname "Bomber jacket". Compared to A1 and A2, B3 was a significant improvement. Prepared with sheepskin and thick sheep fur, they were intended to extreme warmth at an altitude up to 25,000 feet. B3 had two leather straps that could be used to close the open collar, Also they did not have a knit waist or trim fit.
Apart from the above extremely popular variations, there are a few other. Please refer to the link and check out all military leather jackets.
Preparation
Once the skin is removed from the animal, it is refrigerated, salted, or packed in barrels of brine. It is then sent to tanneries where the skin will undergo a series of processes designed to preserve and soften the hides. These treated hides are sent to the garment factory where the hide is sorted, analyzed to match the grains, and cut to make the optimal utilization to reduce wastage. Post this the cut pieces are sewn and accessories such as lining, seam tape, buttons, snaps, and zippers are added. Jackets are now ready to be worn and enjoyed.
Animal Hide
The hide is a German word "Haut" which means skin. A hide or skin is an animal skin treated for human use.
Most popular hides used to prepare jackets include Cowhide, Horsehide, lambskin, and Sheepskin.
Different Quality Leather
Not every type of leather possess the same quality. Every part of animal leather has is pros and cons. Choosing right type of leather can make a tremendous impact on the end result of jacket.
1. Full-grain
Full-grain is the best leather; money can buy. It's smooth, soft, has little to no flaws, and feels luxurious. It's the most desired leather grain, but it also comes with the highest price tag. Full-grain leather is durable and should last for years to come because the top of the grain has not been sanded down, making it extra long-lasting.
2. Top-grain
Top grain is the most commonly used and is the second highest leather quality. While it may come in second, a lot of people prefer it to full grain due to its high durability and resistance to staining.
3. Genuine leather
Genuine leather is usually made from the leftovers of the more expensive leather grains. A common misconception is that the term genuine leather is a statement about the authenticity of the piece and while yes the item is made from real leather that does not indicate the best of quality.
4. Corrected grain
This type of leather has been corrected in some way. Alterations to the leather could include sanding it down to remove any flaws, and then to get the look of the more pricey leathers; a grain pattern is sometimes embossed on it. This is the cheapest of all the typed of leather grains on the market.
Different Styles of Leather Jackets
Leather Jackets were not limited to the military alone. They had a significant influence on pop culture as well. There are so many styles of leather jackets to satisfy everyone. Even if you are a vegetarian/vegan rock a faux leather jacket guilt-free.
1. Motorcycle Jacket
The motorcycle jacket also commonly called as "Rider", "Double Rider", "Biker", "Moto", and " Perfecto". The most iconic Perfecto jacket manufactured by Schott NYC was designed by legendary Irving Schott in 1928. They were worn by icons such as Marlon Brando in the 1953 movie "The Wild One", by punk rock pioneers The Ramones in the 1970s, and by Arnold Schwarzenegger in Terminator movies. This style is so popular that the same is used to date by many celebrities.
Key features include Full-grain leather, double breasted, Asymmetrical main zipper pattern, zippered sleeve cuffs, Snap down lapels, collar and shoulder epaulets, Attached belt with durable square buckle, and Three outside zippered pockets.
2. Cafe Racer
Cafe racer genre was born in England in the 1960s. Soldiers returning home after WWII would race motorbikes between pubs and cafes. These racers needed a protective leather jacket so they could race more efficiently. Thus Cafe Racer jackets were created. The jackets were made from heavy horsehide and came with a strong main zipper to give a bit of extra protection to race on their motorbikes. They can be seen worn in movies by Peter Quill, Guardians of the Galaxy (2014), Steve Rogers/Captain America, Captain America: Civil War (2016), and Eddy Brock, Venom (2018).
Classic cafe racer came in ultralightweight horsehide/cowhide, Features two lower front zipper pockets with chain pulls and metal hardware, sleeve gussets, and no inner pockets.
3. Shearling Jacket
Remember B3 jacket we talked about earlier. That is a prime example of Shearling jacket. Shearling also know as sheep skin is soft and provide extreme warmth. Shearling has been in use from stone age in many forms for its warmth. However the modern shearling jacket came into existence from early 1930s. This is my personal favourite jacket which i hope to own in the near future.
Key features include - Heavyweight Shearling, Leather Welted Seams, Heavy Duty Hardware, Buckled Collar and Waist Adjustment Straps, and Two Front Handwarmer Pockets.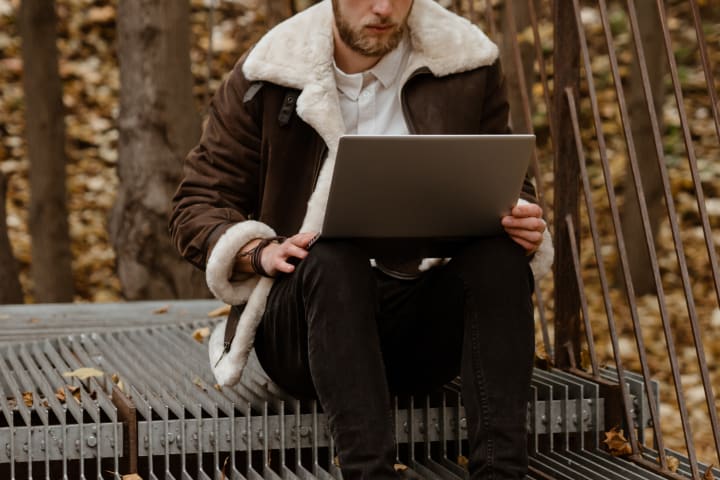 Leather care
Leather jackets are extreme durable and with minimal care can last a life time. However right care will determine how the leather ages.
1. Keep your jacket dry. If it does get wet, make sure that you hang it out to dry immediately.
2. Hang your jacket correctly. Do not leave your jacket folded for a long period, as this can create creases and cracks in the leather. Do not hang your jacket on wire hangers. Instead, hang it on a wide, preferably padded hanger in a well ventilated closet.
3. Keep your jacket away from heat. Heat will dry out and cause leather to become brittle and crack. Never lay your jacket on direct sunlight or near a radiator or heating vent, and never iron or steam it yourself.
4. Use a leather conditioner. Leather will always naturally lose some of it moisture, but using a reputable leather conditioner on finished leather can prolong its life.
5. Never wash your jacket in a washing machine.
Step by Step process to clean your Leather Jacket
1. Dampen a cotton rag or microfiber cloth and gently rub over the jacket to remove dust and dirt. Use as little water as possible. Use distilled water as regular water contains minerals and will leave stains.
2. Rub a damp cloth on saddle soap to create a latter. Gently rub on the jacket where dirt is built up. Remove excess soap with a damp cloth and let it dry for 10-15 mins.
3. Use leather conditioner. Use a soft cloth and apply a thin layer over the entire jacket. Remove any excess conditioner and let the jacket dry.
4. Apply water resistant silicone spray to protect your jacket from the harsh weather. This is extremely critical for suede leather jackets.
You now possess the fundamental knowledge needed to buy and enjoy your favourite styled leather Jacket for a very long time. Remember leather jacket is a investment not in terms of financial return, instead the joy you get from wearing it. So go ahead save up and rock your leather jacket. With some care it can become your family heirloom and get passed down for generations.
Pro tip - Leather jackets are durable and long lasting, you can check out your trift stores. Sometimes you will find some hidden gems at a fraction of cost.
About the Creator
Copywriter | Content Writer | Vintage car Lover | Coffee Lover | Health and Fitness Aficionado |
Reader insights
Be the first to share your insights about this piece.
Add your insights